Heya! Find the updated content at the end of this post.
---
Globally-renowned Titanfall-makers Electronic Arts (EA) Inc and Respawn Entertainment are responsible for giving rise to the immensely popular and entertaining Battle Royale Game – Apex Legends. Apex Legends sort of came roughly out of nowhere in February 2019, hitting the circumstance with little to no build-up or accolades
Apex Legends is an online multiplayer shooter game, which has sought to keep Battle Royale simple. That is precisely what has garnered the attention of hundreds of thousands of players across the globe. The sheer simplicity of the game has managed to enchant a lot of players all across the world.
However, as of now, Apex Legends is available on platforms like PC, Xbox, PlayStation. The Battle Royale Exclusive game is yet to make a debut on the mobile gaming platform. As of now, Call of Duty Mobile and PUBG Mobile are two of the dominating games in the FPS category.
But, due to some on-going tensions, PUBG Mobile was banned in India. So, the question which is of relevance now, is whether Apex Legends Mobile be released in India or not? Let's break it down.
Will Apex Legends Mobile release in India
We have brought some good news in this article. For those of you who don't know, Mobile gamers will soon be able to experience Apex Legends on their smartphones.
Apex Legends Mobile is scheduled to release in the FY22 i.e., between March 2021 and March 2022. That being said, the Devs have decided to have a soft launch of the mobile version of Apex Legends within the next 3 – 4 months to a smaller market.
From this, it has been confirmed that we will indeed be getting a mobile version of the immensely popular. Apex Legends Mobile's release has been announced officially. However, now the dilemma at hand is if India will be getting the game or not.
To answer this question, we will have to address the root of all problems and go back to where it all started. So, let's get right into it.
I'm sure you must have heard of TiMi Studios, Tencent Games. If not, TiMi studios is basically a subsidiary of Tencent Games. It is a game development studio and is headquartered in Shenzhen, China. Let's get into the technicalities now. That should give you a fair idea of what's going on.
PUBG Mobile
TiMi Studios and Tencent games are the developers for PUBG Mobile. While Tencent Games alone is responsible for the publishing and operation of PUBG Mobile. So, from this it can be deduced that PUBG Mobile is an entirely Chinese game, i.e., it is being developed and published by companies that are based in China.
Due to on-going tensions between India and China, several Chinese apps were banned in India. One of them was PUBG Mobile. And, it was precise because PUBG Mobile was entirely based in China. Even its subsidiaries were based in China. That led to the downfall of the game in India.
---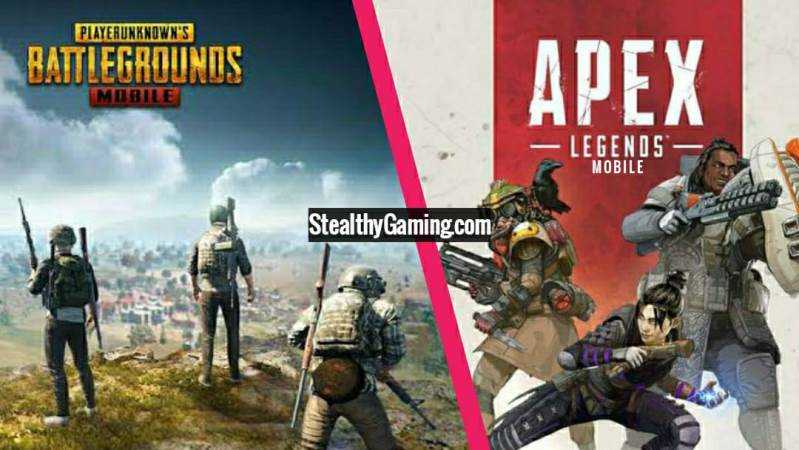 Also Read: PUBG Mobile vs Apex Legends Mobile
---
COD Mobile
However, when we talk about Call of Duty Mobile, the case is quite different. It is subtle but different enough that it didn't get banned.
Call of Duty Mobile is developed by TiMi Studios. You might be wondering that it is based in China. But hold your horses. While TiMi Studios is responsible for developing COD Mobile, it is being published by Activision.
You read that right. Activision is a video game publisher which is based in the USA. Since Activision is the developer for COD Mobile, it is not entirely a Chinese-based app. That is the sole reason why it wasn't banned in India along with the rest of the Chinese apps.
---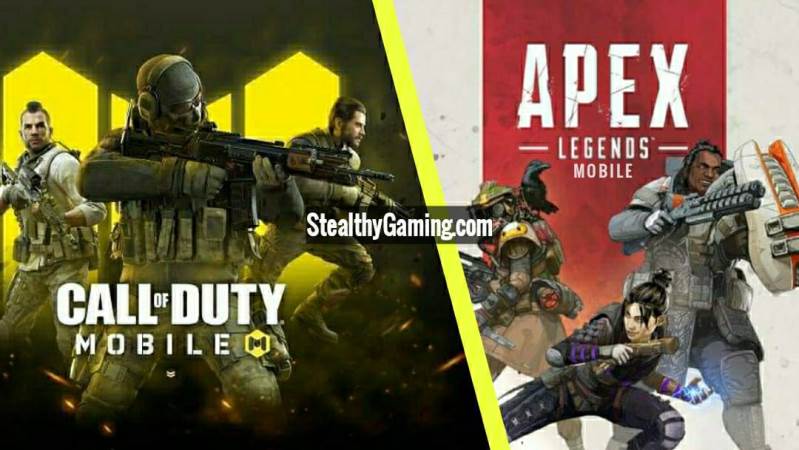 Also Read: COD Mobile vs Apex Legends Mobile
---
Apex Legends Mobile
Getting Apex Legends to run on the tiniest display out there has always been a daunting challenge. However, Game Director, Chad Grenier issued an official statement saying, their team has ultimately scaled the mountain of a task.
Addressing the elephant in the room, it is expected that in the case of Apex Legends Mobile, it will be pretty similar to that of COD Mobile.
Why you ask? Well, since Tencent has proven to be quite good at developing Battle Royale games, Apex Legends will indeed be developed by Tencent. But Tencent isn't going to be the sole developer for the game, Apex Legends mobile will also be co-developed by Respawn Entertainment.
At the same time, Apex Legends is going to be published by Electronic Arts. So, it is pretty safe to assume that since the game is going to have quite a small amount of Chinese influence, it may as well be released in India.
Summary:
If we were to summarize everything, we would say that Apex Legends Mobile will be developed by Tencent Studios and Respawn Entertainment, which is the mother company of the game.
Also, we have seen that Tencent is still a part of the operation in both PUBG Mobile and COD Mobile. Irrespective of that fact, COD Mobile is still up and running in India, unlike PUBG it hasn't been banned in India.
Also, as we mentioned before, PUBG Mobile isn't the only popular Chinese game to have been banned. Another popular game – Honour of Kings has also been banned in India and Tencent was developing it.
From the looks of it, the fact that Apex Legends Mobile is being developed and published by American Companies gives us no such reason as to why it won't get launched in India.
At this point, it will be difficult to speculate accurately as to what the fate of Apex Legends Mobile is going to be in India. However, there are a lot of things that are still unanswered. Like for example, Apex Legends is a Battle Royale Exclusive game while PUBG Mobile and COD Mobile have other modes like Multiplayer modes too.
---
(Update – April 20)
In an official blog by EA, Chad Grenier, the Game Director of Apex Legends announced that Apex Legends Mobile is in the works and will be releasing soon worldwide. Moreover, the beta testing of the game starts at the end of this month (April).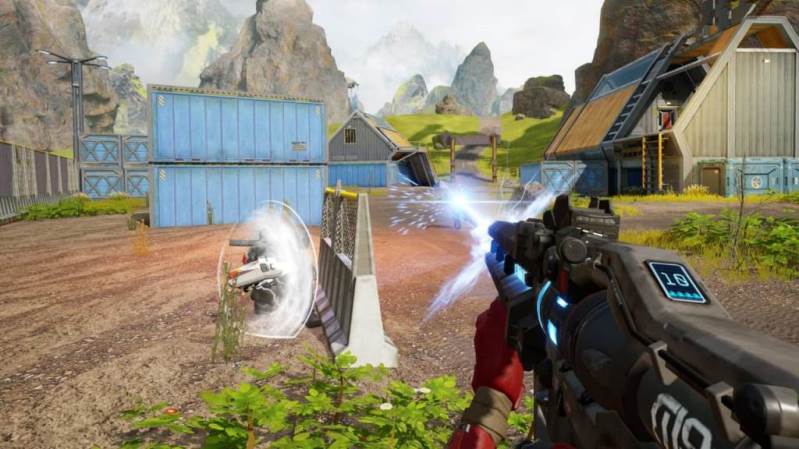 Well, the announcement made it very clear that the new game will be releasing in India soon, so, you do not have to worry about finding an alternative game to COD Mobile to play with your friends.
According to the official statement, the beta testing for Apex Legends Mobile will go live first in India and the Philippines. No specific reasons were mentioned, but in our opinion, EA has played smartly, the developers want the game to spend some time among the Indian gamers. India is one of the countries, where mobile gaming is much popular. And the console, PC version of Apex Legends, that released a couple of years back, found it hard to impact the Indian gamers.
Official Statement –

We'll be steadily rolling out Apex Legends Mobile around the world in a series of tests. To start with, we'll do a series of smaller closed beta tests in India and the Philippines. 

The first of these begins Spring 2021, and will only be available on Android devices. As we continue with testing, we'll expand the size of these tests, add new regions, and implement iOS support. When we're ready to go broader, we'll launch a page that allows you to pre-register for the game and sign up for news about the betas.
---
Subscribe to our Youtube Channel. Follow us on Twitter & join our Telegram channel for more post-updates.
Abhigyan identifies himself as a tech geek, gaming cognoscenti, and also a connoisseur of music. Unidentified and mysterious phenomena never fail to gather his undivided attention. When not reading about bizarre and perplexing entities across the Universe, he can often be found cheering for his favorite teams in Football.