We are almost sure that the Asphalt series must have made the childhood of most players out there amazing. The Asphalt series has been there for over fifteen years now, and in its time has matured in becoming one of the very best mobile racing games ever witnessed on the mobile gaming platform.
With its intuitive controls, exhilarating graphics, and outrageous action the game has managed to win the hearts of many racing game addicts out there. Fast-forwarding 6 to 7 years, we can see how the Asphalt series has actually become more realistic, and entertaining.
Asphalt 4 Elite Racing and Asphalt 5 were seen with wild graphics in 2008 and 2009. Rest in the forthcoming years there were several successful games that transpired in the market from Asphalt series like Asphalt 8 implanted a higher category of insanity into the racing game lovers.
No one ever imagined that Android games would be so convincing 6 to 7 years ago. Particularly for the racing games, the high-quality graphics experiences made possible by Asphalt 8 are out of imagination.
Asphalt 9 is unquestionably a great successor to previous generations, but we personally believe they should implement it with a new idea and strive to make the Asphalt 8 feel different from what they slightly missed. However, when playing on your mobile, it will always give you the best experience
The latest launch in the series was Asphalt 9 and the Devs have done a pretty good job with the game. The sheer number of cars, modes, and maps have really appealed to all the players across the world. All in all, it has been a really competent mobile racing game. However, it is almost time to bid Asphalt 9 adieu and make way for Asphalt 10.
Asphalt 10 Release Date, New Game Engine, Cars & more:
Asphalt 9: Legends was developed by Gameloft's Barcelona Studio which was also responsible for Asphalt 6: Adrenaline, Asphalt 7: Heat, Asphalt 8: Airborne, and co-developed Asphalt Xtreme with Gameloft Madrid.
So, it is highly likely that the same developers are involved in the making of Asphalt 10. If that is the case, then rest assured you will be getting a brilliant and action-packed racing game.
Currently, the game uses the Bullet Physics Engine and the Jet Engine game engine to ensure a smooth and relentless racing experience in the mobile racing game. However, we are speculating that with the new Asphalt game, the Devs might choose to go for different game engines.
This goes without saying that the newer game engines will surely be more optimized and provide a smoother and more enthralling gaming experience,
Asphalt 10 RELEASE DATE
As of now, there is no assurance that Asphalt 10 will be coming any time soon. While we are moving toward three years of 9: Legends, Asphalt 8: Airborne was first released in August 2013.
Judging by how the previous seasons have been launched, logically, that would put Asphalt 10 at a 2023 release date. Which is quite unlikely. But, we have had no official confirmation to even remotely speculate an approximate date of launch.
---
Asphalt 10 GAMEPLAY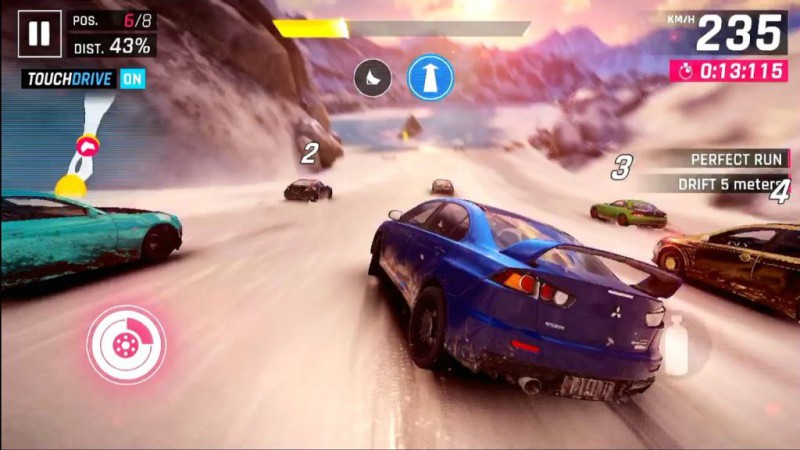 The Asphalt 9, had so many enhancements in the area of visuals and architecture that made the game worth playing it.
So, with Asphalt 10 coming soon, we can only expect the gameplay to improve significantly to bring the players a smoother, hassle-free, and optimized gaming experience.
That little awareness which we can anticipate is that they'll make a critical enhancement throughout the area of awesome new futuristic and high-tech vehicles, controlling and handling, race prototypes aiming to improve the 'Nitro shockwave' which was resurrected after 'Black-top 8: Adrenaline' in Asphalt 9.
People who play are always thirsty for the best graphics which can offer the smoothest entertainment. Gameloft has definitely begun its little trip to make Asphalt 10 more strong and more sublime in the future.
The off-late released game illustrated the Nitro shockwave which helps accelerates the vehicle when the player taps twice on the Nitro button with discharging a purple heartbeat.
Advancements in mobile software could also enable even more polished tilt controls, maybe even such as including acceleration and braking, though that would be mildly against the Asphalt ideology.
---
Asphalt 10 CARS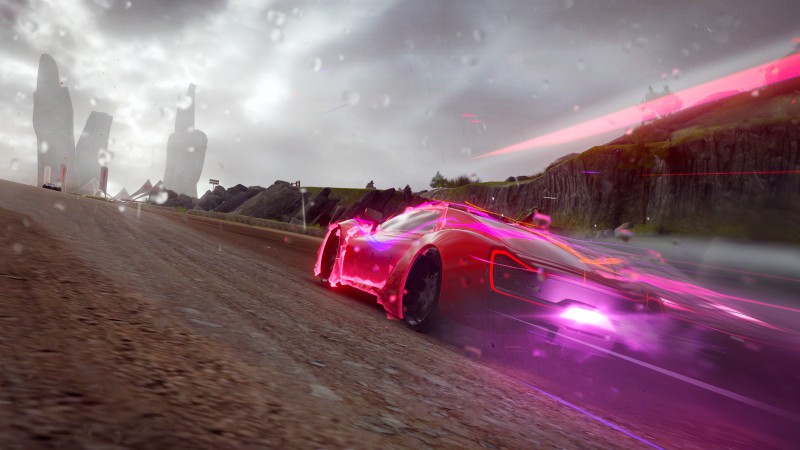 Vehicles are the highlight of the entire Asphalt series. So, it goes without saying that the upcoming version of Asphalt will most definitely be containing new cars, probably with some futuristic touch.
We can't envisage an Asphalt game without any of the absolutely fantastic vehicles. It is too premature to predict which type of cars are going to make their way to Asphalt 10.
Nevertheless, we can assume that the following portion will see a lot of enhanced cars along with their animations if we compare it over Asphalt 9 vehicles and we can start preparing for the greater rides eventually.
We should grasp how the Asphalt 10 story unfolds, no matter how they are, that we are confident it is worth waiting. And the incitement of the beat will be able to see the nitro launch to the glory that could gradually make players ready to exploit it.
Currently, the game has a huge garage of 13 Ferraris, 12 Lamborghinis, and a pair of Koenigsegg. It really is a virtual playground for some of the most exotic hypercars on the face of the planet.
---
Asphalt 10 LOCATIONS
The tracks or rather we should say the locations of Asphalt have always been quite enthralling. Players have really loved the multitude of locations that the previous generations of the game have to offer.
New locations are just as mandatory to add as new cars in a new version of the game. So, Asphalt 10 will no doubt be bringing in a ton of new locations for players to race and push the limits of their very own exotic cars.
The locations are going to be quite refreshingly different than the preceding set of games. Just as we all know how they have incorporated distinct sites around the world in their game. Asphalt series has been lined with some of the world's most stunning spots and this time we can see Asphalt 10 with the most hidden and untouched areas on earth.
Along with their elegance, the tracks can also be really challenging, and it will test you intensely. When you complete the current challenges and races, new places and tracks will be accessible.
---
Subscribe to our Youtube Channel. Follow us on Twitter & join our Telegram channel for more post-updates.
Abhigyan identifies himself as a tech geek, gaming cognoscenti, and also a connoisseur of music. Unidentified and mysterious phenomena never fail to gather his undivided attention. When not reading about bizarre and perplexing entities across the Universe, he can often be found cheering for his favorite teams in Football.