For those of you who weren't following Sony's State of Play Livestream, you guys are seriously in for a grand surprise! You guys better grab onto a chair for the news you are about to hear.
Square Enix confirmed Final Fantasy 7 Ever Crisis, a smartphone game that will narrate the whole Compendium of Final Fantasy 7 in a fresh, hospitable artistic style. Yes, you read that right.
Square Enix did not make an official announcement about just one game but, rather about 2 brand-new games. One would be a Battle Royale game striving for a 2021 launch, while the other is Final Fantasy VII Ever Crisis, a montage of all the games and storylines set in the Final Fantasy VII universe (Final Fantasy VII, Advent Children, Before Crisis, Crisis Core, and Dirge of Cerberus)
So, without much delay, let's get digging into the newly announced Final Fantasy VII game.
Final Fantasy VII Ever Crisis Release Date & Details:
Final Fantasy VII Ever Crisis is a chapter-structured single-player encounter that encompasses the entire chronology in one of the most successful sequels in Square Enix's RPG franchise. In addition to new plot elements focused on "origins of SOLDIER.", the collection will include all the events of each game.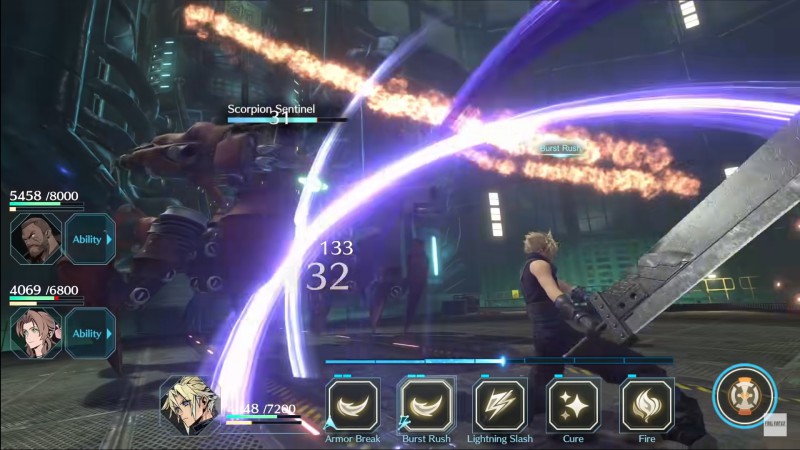 Final Fantasy VII: Ever Crisis is a free-to-play game available on both iOS and Android devices, covering the events of Crisis Core, Before Crisis, the original Final Fantasy VII, Dirge of Cerberus, and Advent Children. Square Enix also revealed that it will include new story elements penned by none other than Kazushige Nojima.
Final Fantasy VII Ever Crisis Release Date:
In a discussion with Weekly Famitsu, director Tetsuya Nomura firmly gives hint users will meet a fairly young Sephiroth: "it comes as no surprise that you will be seeing the early years of a certain legendary character when he was younger." He also says the game will be published in monthly installments and will have a material combat system very much like the original game
Regrettably, we have no possible means to confirm the exact Final Fantasy VII: Ever Crisis launch date at all yet, but it is expected to drop sometime during 2022 for Android and iOS devices. From the teaser trailer revealed, people could see the gameplay tweaks chibi animations in the overworld, and breathtaking FFVII Remake-Esque visuals in battle.
The Visuals seem greatly improved than its predecessors. It goes without saying that, the storyline, gameplay have definitely been improved to impress the Final Fantasy fans and also to garner the attention of new players across the globe.
So, best be ready for a breathtaking mobile game coming your way!
Note: Stay tuned for further updates!
---
Subscribe to our Youtube Channel. Follow us on Twitter & join our Telegram channel for more post-updates.
Abhigyan identifies himself as a tech geek, gaming cognoscenti, and also a connoisseur of music. Unidentified and mysterious phenomena never fail to gather his undivided attention. When not reading about bizarre and perplexing entities across the Universe, he can often be found cheering for his favorite teams in Football.