Call of Duty Black Ops: Cold War is the latest title in the COD franchise and the game has already gotten fans hyped up about the new update. The overwhelming content, modes, maps, and story have made it almost impossible for players to get their hands on this new game.
Well, ladies and gentlemen as you might have received information, Season 2 of Black Ops Cold War is on its way. And, from the looks of it, it sure does seem interesting. COD Black Ops Cold War will be bringing a truckload of content in the upcoming season to impress the players and also garner the attention of more players across the globe.
Today we will be talking about one of those new items which are set to be released along with the next update. So, let's get right to it.
---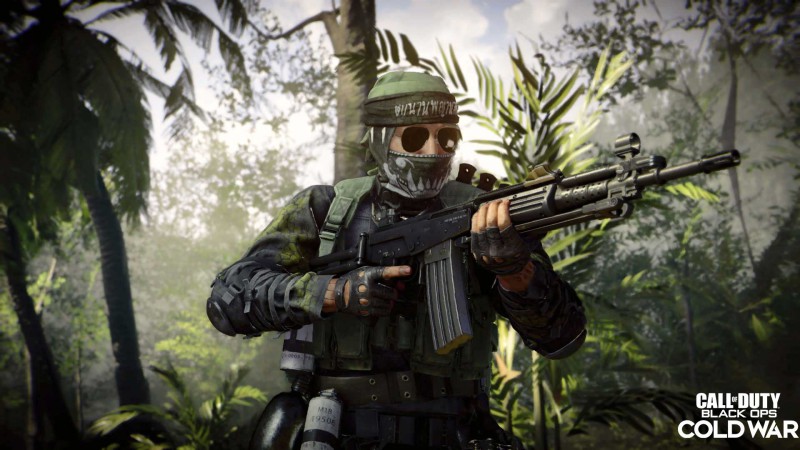 Also Read: How to Unlock FARA 83 in Black Ops: Cold War
---
How to get Machete Black Ops: Cold War:
When it comes to killing-blades we certainly believe that the legendary Machete is the first name that pops up in the minds of almost all the players. We have good news for you guys. The Machete will be making its debut in Black Ops Cold War in Season 2 of the game.
Made of a really robust steel blade, the Machete is a broad, foot-long, sturdy blade built to hold up against chipping and fracture. It is extensively used throughout tropical regions as both a weapon and an agrarian tool and is the favored melee weapon of choice for Naga in stealth and close-quarters encounters
The Machete has made several appearances in other mainstream COD titles like Call of Duty: Black Ops II, Call of Duty: Infinite Warfare, and Call of Duty: Modern Warfare Remastered, etc.
Now, since we know how hyped you guys are we better get you geared up by letting you know beforehand how you can get your hands on the Machete.
The Machete can be obtained via one of the following 2 methods in Season 2 of Black Ops Cold War:
By completing a related Challenge to obtain the free base weapon
Purchasing a bundle with a Blueprint version when it appears in the Store.
Season 2 of Black Ops Cold War is expected to be launched on February 24th,2021 between 9 pm and 11 pm PT.
So, as you can see, Season 2 is knocking at the door. We suggest you better get ready for a good bit of grinding if you wish to get your hands on the barrage of new content which the new update will be bringing along with it.
---
Subscribe to our Youtube Channel. Follow us on Twitter & join our Telegram channel for more post-updates.
Abhigyan identifies himself as a tech geek, gaming cognoscenti, and also a connoisseur of music. Unidentified and mysterious phenomena never fail to gather his undivided attention. When not reading about bizarre and perplexing entities across the Universe, he can often be found cheering for his favorite teams in Football.