Minecraft is a Lego-inspired role-playing video game in which you may create and extend your own world. With over 238 million copies sold and around 140 million monthly active users as of 2021, it is the best-selling video game of all time.
Minecraft material is created by a large number of YouTubers. There were 50,000 Minecraft-related channels created in the last year alone. Last year, Minecraft unveiled the Nether upgrade, making it even more thrilling for viewers and artists to share their work on the world's second-biggest search engine.
Minecraft players, rejoice! We've produced a list of 15 amazing games like Minecraft for you that are popular among elementary school children.
We're going to show you some of the most talented Minecraft YouTubers who will blow your mind with their gameplay. It will be hard for you not to return to their channel to witness the fascinating gaming tricks and talents after you have sampled their material. You can accomplish all of this while still having fun with the game.
Minecraft has had a great year in 2022, with the release of two whole new major game upgrades. Many long-time players have returned to the game to see what the new improvements have to offer, some after over a decade away.
Minecraft YouTube was likewise at its height in 2022, with 1 trillion views on Minecraft-related material just celebrated. This is a significant accomplishment that no other game has yet accomplished. Here is our list of the Top 10 best Minecraft YouTubers.
---
Top 10 best Minecraft YouTubers
1. Dream
Dream was the most popular Minecraft YouTuber in 2022, which came as no surprise to many. His films attracted hundreds of millions of unique views, which is an achievement that few can match, regardless of the year.
However, Dream's journey to 2022 hasn't been without bumps. Earlier this year, he was embroiled in a slew of controversy amid cheating speedrun attempts. He went on to disprove this, yet many people continue to doubt his statements.
Regardless of the turmoil, Dream is undeniably popular, with a cult following of "Dream stans" who support the show. His videos are successful owing to his unrivalled knowledge of the YouTube algorithm and the fact that they are really enjoyable to watch.
2. TheAtlanticCraft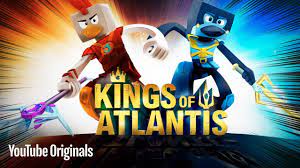 This Minecraft YouTube channel has 3.46 million global followers. It's operated by two childhood buddies, Joey and Cody, which is an unusual fact. This YouTube channel, which was founded in 2012, has over 1.47 billion views and 2,000 videos including fascinating Minecraft tutorials and sessions.
There are several videos on various game scenarios and talents. This is an excellent location to start if you want to view the lessons and informative sessions.
3. DanTDM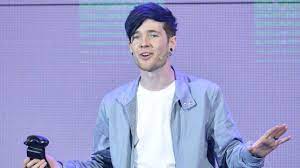 DanTDM is a long-time Minecraft YouTuber who has been uploading material for over a decade.
Unlike many other Minecraft YouTubers who have been around for a long time, DanTDM has managed to stay incredibly relevant. This is due to the great quality content he routinely produces and the large number of fans that watch all of his videos.
DanTDM said his final goodbyes to his harsh survival planet in 2021. For many of his channel's admirers, this was a heartbreaking time because many memories were made in this realm that lasted many years.
His net worth, which is reported to be about $2 million USD, is a result of his YouTube fame. DanTDM, also known as Daniel Middleton on the internet, is an English YouTuber best known for his Minecraft gaming series.
Dan has received a couple of Kids Choice Awards and a Guinness World Record for his Minecraft games and commitment. He has been a darling of the Minecraft community for many years, and he is still one of the top Minecraft YouTubers today.
4. iBallisticSquid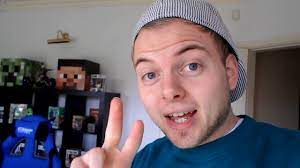 On May 10, 2011, David Spencer launched the iBallisticSquid channel for Minecraft fans. Since then, the channel has amassed a total of 4.21 million subscribers and 2.08 billion views.
There has to be something exceptional about a channel of this caliber, and David has worked hard to establish such a high level of confidence among his followers. David's Youtube channel features a lot of series videos, which has helped him get a lot of fame and interaction from his audience.
The most popular series on David's Youtube account is Race to the Moon, Crazy Craft, and Attack the B-team. It's a fantastic channel for Minecraft fans that want to see more in-depth gameplay situations that aren't available on any other Youtube channel.
5. SSundee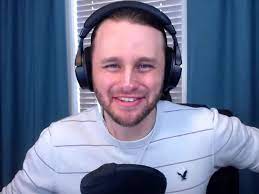 SSundee is one of the more established channels on our list, having begun uploading Minecraft material on November 27, 2009. It has since released over 1503 videos and has over 19 million followers, making it one of the most popular Minecraft YouTube channels at that time.
The majority of the information on the channel's videos focuses on mod reviews, modified Minecraft, and competition reviews.
In comparison to other channels, SSundee includes unique information regarding rival reviews, which is a wonderful way for viewers to learn about the many ways to set up the Minecraft world, settings, and other strategies for progressing through Minecraft levels.
6. Bajan Canadian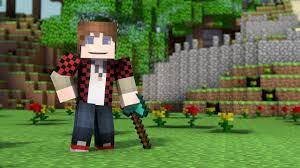 Mitch, also known as Bajan Canadian, has over 5.77 million followers and is a keen Minecraft player. His expertise, though, isn't limited to Minecraft. On his channels, he has a number of different games that you may watch and learn from.
He's one of the most popular Minecraft content providers on YouTube, with over 1.71 billion views and 3,610 videos. Keep an eye out for his Minecraft survival mode, adventure maps, and park speed runs videos.
7. TommyInnit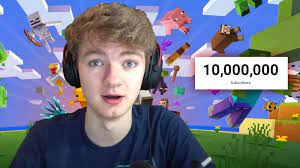 Tommyinnit's appeal stems mostly from his high-octane material, which is both entertaining and digestible. He also doesn't take himself too seriously, which is one of the reasons why his character is so popular among followers.
TommyInnit has recently ventured into testing out strange and odd Minecraft modifications, which has resulted in some really hilarious content. If 2021 is any indication, 2022 will be another tremendous year for the very powerful player.
8. Purpled
Purpled is a YouTuber who is well-known for his Minecraft Bedwars videos. Fans appreciate seeing him play this particular game mode because of his expertise.
Purpled has been releasing high-quality Minecraft videos on Bedwars throughout the year 2021, including testing out new Bedwars servers, Bedwars techniques, Roblox Bedwars, and even Bedwars in VR mode.
9. JeromeASF
This channel has over 4,000 videos on its Youtube channel and is one of the most popular (with 5 million followers) Youtube channels for online Minecraft playing sessions.
Jerome, interestingly, also has a Call of Duty channel that he and his pals manage. He's certainly a seasoned pro when it comes to running gaming YouTube accounts, as seen by these two channels, which demonstrate his gaming and video-producing prowess.
The first video on this channel was uploaded on July 11, 2011. Since then, it has received over a billion views. This is one of the web's possibilities for players interested in viewing a fantastic Youtube channel.
10. Exploding TNT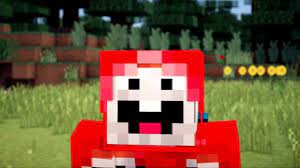 Since its inception on May 8, 2011, this channel has amassed 500 videos on Minecraft. There have been 898.11 million views in all. It has in-depth instructions on how to play the game as well as many gameplay scenarios from which a player may learn.
This site is incredibly unique and delivers amazing material for gamers who want to view some learning content. Although the makers of this channel did not upload as many videos as other channels, there is still a lot to learn from the video count.
It has over 5.22 million members, demonstrating the popularity of its material and the faith that people place in it.
That's all for today's article on the Top 10 best Minecraft YouTubers.  Do check out all the sections and know you should know which one is the best for you. Till then, stay safe and follow us for more upcoming gaming coverage.
Follow us on Twitter & like our Facebook page for more post-updates
---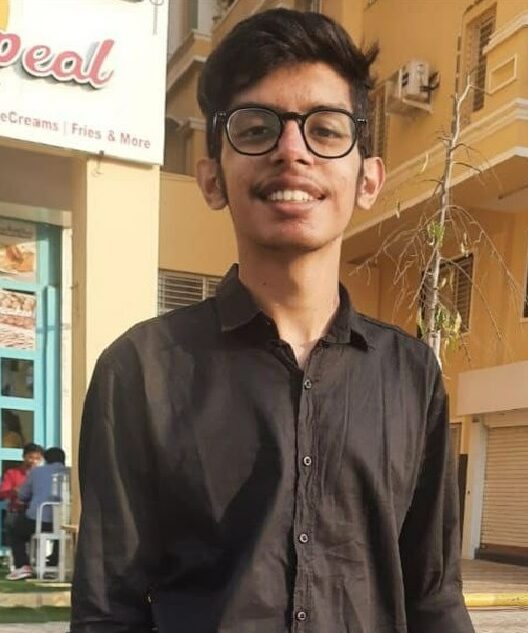 Jatin is an aspiring dentist with a keen interest in video games who likes to spend his time playing an array of different games. Other than that, he is a die-hard basketball fan who often embraces R&B music.