Minecraft is a sandbox video game developed by Mojang. In Minecraft, players explore a block-like, procedurally-generated 3D world with infinite terrain, and may discover and extract raw materials, craft tools, and items, and build structures or earthworks.
Depending on the game mode, players can fight computer-controlled "mobs", as well as cooperate with or compete against other players in the same world. The game was released way back in 2011 for PC.
Minecraft has since been ported to several other platforms and is the best-selling video game of all time, with over 200 million copies sold and 126 million monthly active users as of late 2020.
The game has two main modes, Survival and Creative. In Survival, players must find their own building supplies and food. They can also interact with block-like mobs, or moving creatures (Creepers and Zombies are some of the dangerous ones). In Creative Mode, players are given supplies and do not have to eat to survive they also can break all kinds of blocks immediately.
Minecraft has been an inspiration not only for gamers themselves but also for many game developers worldwide. Due to this, there are plenty of games similar to Minecraft in existence and this is particularly true for the mobile gaming platform.
Now that we know and understand what Minecraft is, let us look at a detailed list of games on the mobile gaming platform that is similar to Minecraft and are worth spending your precious time on. These games are available for both Android and/or iOS.
---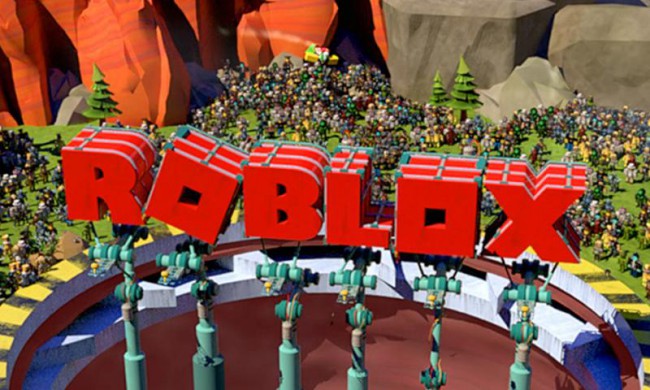 MUST READ- Top 10 Games like Murder Mystery in Roblox 2021
---
Top 22 Best Games Like Minecraft for Android/iOS
Today we will discuss the best 15 games that are similar to Minecraft that you can play on your android/iOS Smartphones.
1. MINEBUILDER (ANDROID/iOS) –
Minebuilder is similar to Minecraft in many ways. The game offers a creative and survival mode, in addition to an in-depth crafting system. There are also tons of different types of blocks that you can mine for as well as plenty of animals and monsters to hunt.
Best yet, the game is available in both single-player if you prefer playing on your own, and multiplayer, for when you would like to play with your friends. If you are interested to play the game, Minebuilder can be purchased at a low price of $2.16 on both Google Play and the Apple App Store.
---
2. TERRARIA (ANDROID/iOS) –
Terraria is a 2D Sandbox game with gameplay that revolves around exploration, building, crafting, combat, survival, mining, and completing quests as well as defeating bosses and other monstrous creatures, playable in both single-player and multiplayer modes. The game has a 2D sprite tile-based graphical style reminiscent of the 16-bit sprites found on the Super NES.
The game is noted for its classic exploration-adventure style of gameplay, similar to games such as Minecraft and Minebuilder. Terraria is sold at a reasonable price of $4.99 on Google Play and the Apple App Store. It is also available on multiple platforms including on PC (Steam) and consoles (PS4, Xbox 360, Xbox One, PS Vita).
---
3. uCRAFT (ANDROID/iOS) –
If you prefer a game like Minecraft that is actually similar to Minecraft but with a 2D appearance, you might enjoy playing uCraft. Named as a Minecraft simulator by the app's developers themselves, uCraft is a 2D Minecraft-like game where you can build anything you like!
Explore the vast world, mine for a huge range of blocks, farm for crops, survive the monster onslaught at night, or simply have fun carving a small niche of your own in the game's beautiful pixel world. The game is available at a cheap cost of $1.99, uCraft is possibly the cheapest option you can get, so why not give it a try?
---
4. MINECRAFT: STORY MODE (ANDROID/iOS) –
Although some may argue that Minecraft: Story Mode is technically not a Minecraft-like game but rather a Minecraft-themed game, we still believe that every Minecraft-loving player would love to know about and play this game. After all, the game itself is somewhat sandbox-like, much like in Minecraft, since you will be required to build and craft your way to solving various challenging puzzles. Not to mention, being a Telltale game, the story in this game is nothing short of mind-blowing, more so when every single decision you make will actually affect the overall storyline. The game is technically "free" to download, but you will only get to play the first episode for free.
To unlock other episodes, you will need to pay $4.99 per episode. However, you could also opt for the multipack bundle which will give you access to the first 5 episodes, and subsequently, an Adventure Pass which will then unlock episodes 6 to 8. Admittedly, Minecraft: Story Mode can be very expensive to buy, but if you love great storytelling and you can't get enough of Minecraft, the cost can be pretty worth it!
---
5. GEM MINER 2 (ANDROID) –
As opposed to being a 2D sandbox/adventure game like Terraria or uCraft, Gem Miner 2 is more of a 2D mining/adventure game where you play an adorably bearded miner who is setting out to seek his fortune by digging into the bowels of the Earth in search of valuable gems and ancient artifacts. You will dig tunnels under the ground, building ladders, supports, and elevators as you seek out treasure. As you collect gems and minerals, you can return to the surface to sell them, free up space in your backpack, and regain stamina. You will then use the coins to purchase upgrades to help you in your quest.
While it is possible to have a boulder fall on you if you don't build support, or to fall down a cavern, you don't really die. The screen fades to black and you find yourself back on land without the contents of your backpack. So, if you love the mining aspect of Minecraft more than crafting, Gem Miner 2 might just be your next favorite game. The game is priced at an affordable $2.49.
---
For a price of $4.99, Block Earth is among the most well-designed, Minecraft-like sandbox game there is available on mobile platforms..period! The game is very similar to most sandbox games where you will get to craft and build whatever you want.
However, unlike most games, you will be able to share the worlds you build, browse and play over 40,000 worlds created by other users, or even try out some of the readymade worlds available. Not to mention, the game also provides a more realistic appearance due to the game's advanced shading, resulting in higher-end graphics as compared to the good old Minecraft.
---
7. THE BLOCKHEADS (ANDROID/iOS) –
Featuring an isometric 2D look, The Blockheads is a free-to-play game where you can venture off into the world to explore and possibly discover hidden treasures. You can also collect books, craft, and build almost everything you can see in the game through the game's many upgradable workbenches.
The game even allows you to go fishing and open a shop so you can sell your wares. Interestingly, unlike Minecraft, you can teleport in more than one blockhead, allowing you to perform things at a much faster pace. You will also need to take good care of your blockheads, or they will do things a lot more slowly or even collapse from sheer exhaustion.
---
8. BLOCK STORY (ANDROID/iOS) –
Combining the popular sandbox/exploration genre with elements from an RPG, Block Story is a free-to-play game that allows you to truly enjoy an adventure of a lifetime as you set off on your noble quest to save the world.
Complete a variety of quests, explore and discover new wonderful new biomes, build strongholds to stake your claim on a piece of land, mine for materials to craft and upgrade your gear, and even battle challenging boss monsters for a chance at some glory and fame.
You can also set up your own farm, as well as tame and ride on the backs of magnificent creatures, including a ferocious dragon.
---
9. EXPLORATION LITE (ANDROID) –
If you simply want to play a game like Minecraft that's almost exactly like Minecraft, minus all the survival and the crafting, then you will definitely enjoy playing Exploration Lite. Build whatever you like by placing blocks of varying shapes, types, and sizes without needing to mine for or craft them in the first place.
Similar to Minecraft's creative mode in many ways, you can also fly to make the whole building process easier. The only downside to the "Lite" (free) version of this app, however, is the fact that you can't save your creations. You will need to buy the premium game just so you could save your work.
---
10. GROWTOPIA (ANDROID/iOS) –
Despite its childish-looking 2D appearance, Growtopia is a rather unique, free-to-play social sandbox game in the sense that instead of collecting blocks of stuff and crafting items out of these blocks, you collect "seeds". You have a chance of getting seeds by destroying blocks in any blocks in the game.
These seeds then can be combined via a Splicing process to produce new items and potentially new types of seeds. In some way, this app's crafting aspect is similar to an alchemy-type game. Due to the difficulty in discovering and crafting epic items, the game also has a pretty robust trading system whereby players trade gems (game currency) for items or seeds that they want.
---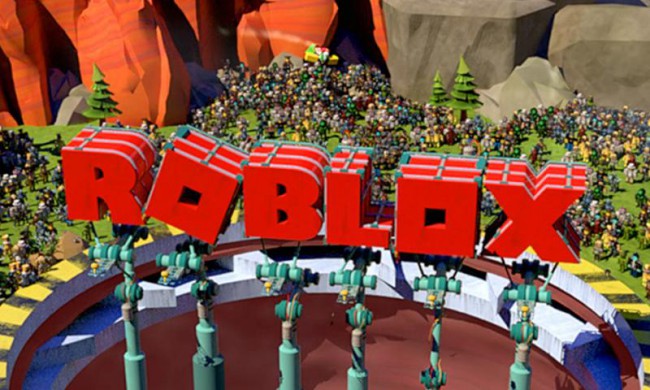 ALSO READ- Top 10 Best Open-World Games in Roblox
---
11. WORLDCRAFT (ANDROID/iOS) –
Developed by PlayLabs, Worldcraft is another game that is almost exactly like Minecraft but with nicer graphics and hence, a more entertaining gameplay experience. You can build your own mini 3D world alone or with your friends and you can also explore thousands of new mini-worlds created by others.
You can craft items, mine resources, and build a shelter to hide at night from monsters. There are two game modes that you can play, a survival mode or creative mode in single-player, or multiplayer. Oddly enough, the game is available for free on Android but will cost you $0.99 on iOS.
---
12. BLOCKSWORLD (iOS) –
Developed by Linden Research, a sister company of Linden Labs the developers behind the hugely popular virtual world game, Second Life, Blocksworld is a child-friendly, free-to-play sandbox game that has a pretty unique, Lego-like appearance.
In this game, you can make and sell custom models or your own mini-games, and trade them with other players worldwide to earn coins.
You can then use these coins to purchase models that you want for your own creation, or best yet, you can even withdraw your virtual earnings for real cash! You can also play worlds built by other players or build one of your own.
---
13. BLOCK CRAFT 3D (ANDROID/iOS) –
Block Craft 3D is a sandbox game bearing similar themes to Minecraft, except that it's free! In this virtual open world, players can build different constructions to their heart's desire, play with in-game animals. The multiplayer feature of the game also enables players to visit their friend's constructions.
You can create a variety of things including vehicles, houses, animals, and even entire cities. You can also sell off the buildings you have constructed for gems, customize and dress your avatar to your liking, and according to the new update, you can now adopt and play with animals as well.
---
14. LAST CRAFT (ANDROID) –
Last Craft is a survival MMO game developed by Pixel Gun 3D. In the game, you need to collect resources, craft items, make buildings for your shelter, fight enemies, accomplish missions, grow your civilization, and survive in a post-apocalyptic world.
There are over 50 varieties of monsters. You can build your base to protect yourself from these monsters and fight with them from a safe distance. Last Craft is a free-to-play game with no additional costs. You can use the in-game currency to upgrade your character and skins and tools.
---
15. EXPLORATION CRAFT 3D (ANDROID) –
Exploration Craft is very similar to Minecraft. In Exploration Craft, you can build anything that you desire in a 3D environment. Plaayers can explore a vast map with several different blocks that you can choose to craft your own world. You can play alone or with friends in the single-player mode or multiplayer mode.
You can ride dragons, build bases, fight against other players and collect resources to upgrade your own constructions. This is a free-to-play android game.
---
16. LostMiner (Android, iOS)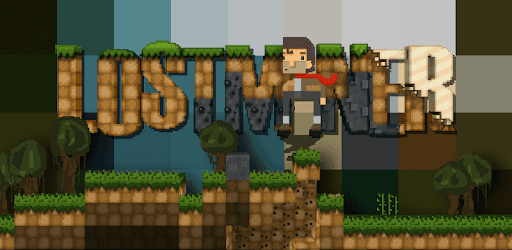 Similar to Terraria, LostMiner is a game. Although it employs a 2D gaming format, it still has elements of construction, mining, and crafting. As you play, you might also come across enemies, animals, and other things. Although they won't win any prizes, the graphics largely match the game's aesthetic.
Most of the complaints are about bugs, but as this is an independent game, that is to be somewhat anticipated. Nevertheless, the game is reasonably priced and surprisingly entertaining to play.
---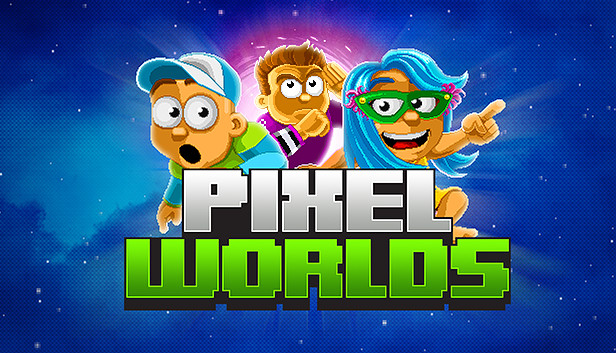 A delightful mashup of an MMO with Minecraft called Pixel Worlds (or, more specifically, Terraria). A 2D environment with a variety of mining and crafting features is used for gameplay. Dungeons and other things can be explored, though.
The fact that other players are a part of the game gives it a distinctive feel. You may either join active servers or launch your own for other gamers to join.
---
18. Roblox (Android, iOS)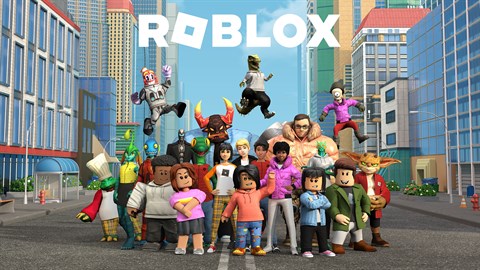 Roblox and Minecraft are frequently contrasted, despite the fact that Roblox is much bigger and has a lot more activities. People may play a wide variety of game genres created by the community on the Roblox platform. Among them are likely to be construction and handicraft.
They can also involve shooting, puzzles, and other activities where there is a significant overlap between Roblox and Minecraft. Players are not limited to following a specific linear path and can play any way they choose. This high-level sandbox gameplay is different from Minecraft, yet it has certain similarities to Minecraft.
---
19. Survivalcraft 2 (Android, iOS)
You'll attempt to live on a sizable abandoned island in Igor Kalicinski's Survivalcraft 2 video game for Android and iOS devices. You'll need to gather materials, construct homes, or fend against dangers.
---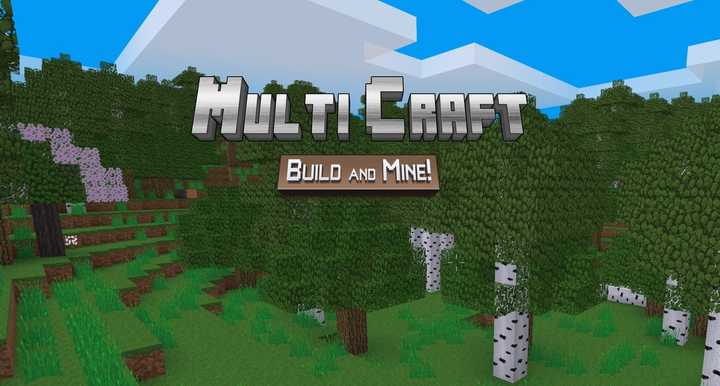 Players may create structures, much like they did in Minecraft, using a variety of materials and tools. For gamers who wish to play with pals, the multiplayer option is also supported, which is wonderful.
Players will also need to combat a variety of adversaries, including huge spiders, zombies, and more. They must thus construct a sturdy shelter to defend themselves from the creatures.
---
21. Minetest (Android,iOS)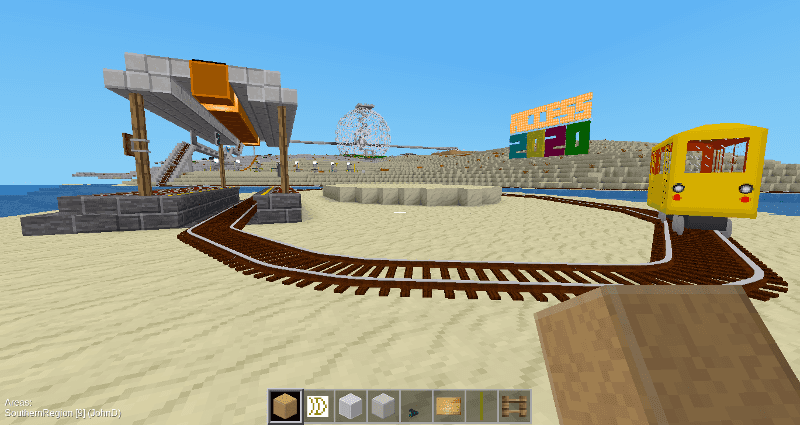 One of the greatest Minecraft alternatives for Android is Minetest. Although it might not be as well-known as some of the other games on the list, Minetest is really free to play. No download fees, not even advertising.
However, that doesn't imply the game is subpar. With complete support for single-player and multiplayer modes, it includes practically everything that Minecraft has to offer. You may play the game either by yourself or with pals. Explore, construct, and collect in Minetest's limitless environment.
---
22. Exploration Craft 3D (Android)
Exploration Craft 3D is all about constructing and exploring, as the name would imply. You may do whatever you want in this sandbox open world game.
Create your planet by yourself in single-player mode, or play multiplayer with your friends. Explore the vast landscape, ride dragons, construct bases, engage in player combat, and gather resources.
The above-mentioned list of games consists of some of the best mobile games that are similar to Minecraft and are definitely worth checking out. Make sure you read the details of the games mentioned here properly before stepping into the sandbox-like virtual world.
---
Follow us on Twitter & like our Facebook page for more post-updates.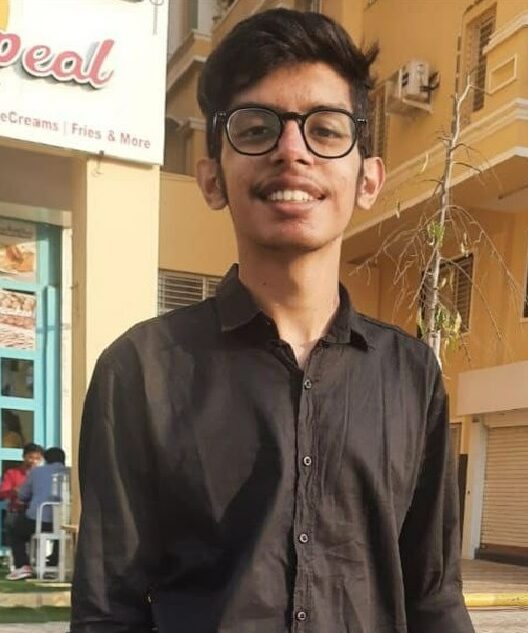 Jatin is an aspiring dentist with a keen interest in video games who likes to spend his time playing an array of different games. Other than that, he is a die-hard basketball fan who often embraces R&B music.