Utilize aesthetic modifications to see Stardew Valley's beauty in a completely new way. These changes give the game fresh life by improving its graphics, character designs, locations, and other aspects, creating a really engaging and immersive experience. Start your agricultural experience by immersing yourself in a colorful and beautiful universe.
With the best Stardew Valley aesthetic modifications, you can add complex features to character sprites, turn pixelated landscapes into beautiful pieces of art, and add a wide range of visual effects that improve every part of the game. These modifications give a wide range of possibilities to modify and personalize your in-game world, from lush woods and colorful seasons to charming festivals and cozy apartments.
These visual modifications allow players a world of choices, whether they want to build a tranquil and peaceful farm, an otherworldly paradise, or just accentuate Stardew Valley's natural beauty. Here is our guide on the Best 14 Stardew Valley aesthetic mods.
---
Best 14 Stardew Valley aesthetic mods
The attractive pixel imagery and throwback aesthetics of Stardew Valley have earned the game a lot of praise. Aesthetic modifications, on the other hand, are the perfect choice if you're looking for a new visual experience or want to add a bit of distinctive flare to your farm.
Both of these goals may be accomplished via the use of aesthetic mods. In this piece, we will discuss 10 outstanding Stardew Valley aesthetic modifications that will breathe new life into the game's graphics, landscapes, characters, and other aspects of its presentation.
1. Seasonal Immersion Mod
Using the Seasonal Immersion mod, you may completely submerge yourself in the ever-shifting splendor of the four seasons.
The landscapes of Stardew Valley are given a makeover with the help of this mod, which adds vivid colors, distinctive flora, and ambient weather effects for each season. Every season turns into a beautiful show for the eyes, from the dazzling flowers of spring to the warm colors of fall.
2. Character Overhaul Mods
Character redesign modifications allow you to improve the appearance of your favorite villagers in the game. These modifications update character sprites, giving each person a greater level of detail as well as their own unique personality.
The inhabitants of Pelican Town are given a new lease on life thanks to these modifications, which make interactions more visually interesting and range from minor facial expressions to one-of-a-kind costumes.
3. Expanded Farm Buildings
The Expanded Farm Buildings mod is an absolute must if you want to improve the visual appeal of the structures you build on your farm. This mod adds a variety of barns, coops, sheds, and other outbuildings to the game that are both aesthetically pleasing and highly detailed in their construction.
Your farm will be a marvel to see, whether you choose to decorate it in a cosy rustic style or in a big architectural style.
4. Decorative Mods
Using the various decorative modifications available, you may turn your farm into a picture-perfect paradise. These modifications include a variety of goods, such as fences, walkways, furniture, and ornamental artefacts, which enable you to personalize and decorate every part of your farm.
These items may be found in these mods. Make enchanted garden spaces, picturesque picnic locations, and even a Zen meditation garden, if you so choose.
5. Animated Objects Mod
With the Animated Objects mod, you can give your farm a little bit of life and movement. Using this mod, you may give numerous in-game items, such as windmills, waterwheels, and fires, tiny motions to make them feel more alive.
Because of the dynamic and energetic ambiance that these animated features provide to your surroundings, your farm will feel more alive and immersive as a result.
6. Enchanted Landscapes Mod
With the Enchanted Landscapes mod, you may immerse yourself in the enchantment of a variety of fantastical settings.
This mod will turn your farm and the places surrounding it into ethereal landscapes, complete with fanciful aspects such as shimmering flowers, floating islands, and colorful topography. Get ready to be enchanted by the breathtaking beauty that is about to unfold in front of your very eyes.
7. Seasonal Outfits Mod
With the help of the Seasonal Outfits mod, you can always look your best no matter the time of year. This mod gives the player character and the villagers seasonal clothing that reflects the weather and the activities that are associated with each season.
Your encounters with NPCs will be a visual pleasure at every season, from the warm sweaters and scarves worn in the winter to the vivid costumes worn in the summer.
8. Custom Map Overhaul Mods
You should experiment with custom map makeover modifications if you're looking for an entirely new visual experience. These modifications add totally new landscapes to the game, each with its own distinct design and atmosphere, which might range from mysterious woods to exotic islands.
Spend some time in an entirely new setting and have an unforgettable experience farming like you've never done it before.
9. Artisan Valley Mod
Using the Artisan Valley mod, you may increase the variety of items you can make and farms you can run. This modification enhances the game by incorporating additional artisan products, crops, trees, and flowers, as well as aesthetically pleasing icons and sprites.
Your efforts in farming and crafting will be made more enjoyable thanks to the expanded range of products and the gorgeously drawn representations of those items.
10. Stardew Valley Expanded Mod
Using the Stardew Valley Expanded mod, you may set off on an adventure that is both large and visually appealing. This mod dramatically increases the amount of material available in the game by adding additional locations, people, events, and missions.
In addition to this, it adds stunning new settings, such as a beach resort and an oasis in the desert, all of which have been painstakingly crafted to improve your overall Stardew Valley experience.
11. Immersive Farm 2 Remastered
With the Immersive Farm 2 Remastered mod, you may completely submerge yourself in an updated version of the farming experience. This mod entirely revamps the layout of the farm, bringing with it superior graphics, a wider variety of terrains, and more realistic natural elements.
The mod breathes fresh life into your farm and provides a gorgeous background for your day-to-day operations by adding features such as flowing waterfalls and wide meadows.
12. HD Horse Reskin
Using the HD Horse Reskin mod, you can give your faithful mount a makeover that is both attractive and functional. The stock horse sprite has been upgraded to include high-definition textures and more realistic features thanks to this update.
You may locate the ideal equine partner for you by selecting from a wide range of horse breeds and coat colors. This will allow you to satisfy your own aesthetic preferences. Observe how the horse you own gallops around your farm, exuding grace and beauty in its movement.
13. Visual Mods for Weather and Lighting
Visual modifications that rework the game's weather and lighting may be used to create an even more immersive experience in Stardew Valley. These patches increase the game's rain and snow graphics, as well as its dynamic weather patterns and better lighting effects, which together give the game a greater sense of depth and realism.
These visual upgrades raise the level of visual immersion, and it makes a difference whether it's a brilliant sunset that casts warm colors or a thunderstorm that crackles with energy.
14. Farmhouse Redesign Mods
Refresh the look of the interior of your farmhouse by including some farmhouse makeover modifications. These modifications provide a variety of customization choices, enabling you to change the layout of your farmhouse as well as the furniture and decorations that are found within it.
You may make your living area a reflection of your unique style by decorating it in a way that suits you, turning it into a lovely escape after a long day of farming. This can range from cosy rustic themes to modern trendy designs.
In conclusion, these fourteen Stardew Valley aesthetic modifications offer a broad variety of possibilities to remodel and personalize your farming experience, giving you more control over how your farm looks.
These modifications provide a treasure mine of creative options, whether you're looking to improve the game's landscapes, people, or buildings—or even its weather and lighting—and whether you're interested in weather and lighting.
Utilize these modifications to completely submerge yourself in the majesty of Stardew Valley and watch as your farm develops into a beautiful paradise of visual splendor just waiting to be discovered.
Follow us on Twitter & like our Facebook page for more post-updates.
---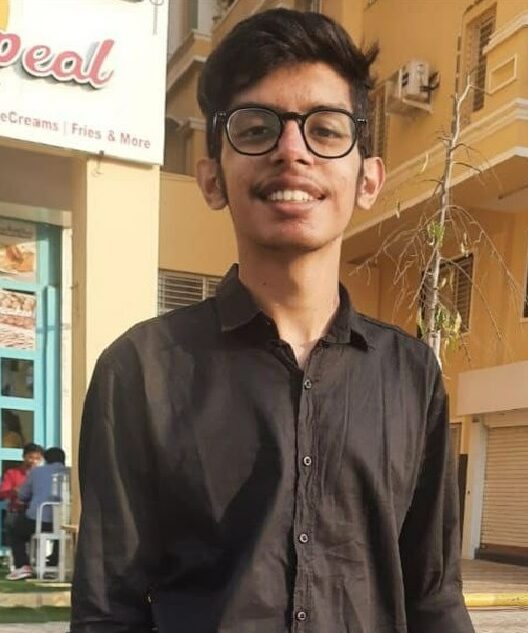 An experienced gaming content writer who emphasizes on offering the most recent information and how-to tutorials for the trending titles. Being a Hardcore gamer himself, he likes to try an array of games and likes to spend his time exploring them. He likes to unwind by listening to R&B music when he's not writing about gaming stuff.