August 8: The latest season of Call of Duty Mobile was supposed to arrive this week, but it has been delayed for now. In a recent Community Update, the developers of Call of Duty Mobile officially announced the delayed arrival of the Season 9 update. Well, we were expecting some details on the release of the new update as the exact arrival date hasn't been mentioned. But, there is some more info from the community update that is worth mentioning here.
The developers made it official that after the new update, a total of 10 loadouts slots will be available, currently, there are 5 loadout slots. The decision of 10 loadouts makes sense as after the Gunsmith Weapon Customization feature, players will need more space to store their customized weapon class. In addition, the official statement says, "each loadout can now be equipped with a customized weapon or one of the new blueprint weapons."
---
---
These additional loadouts are only available for the Multiplayer mode. The BR mode will feature separate 5 loadouts, as Activision is on its way to bring the Warzone to the BR mode of Call of Duty Mobile. But, how? Stay tuned!
Like Call of Duty Warzone, Gunsmith will be available for the CODM BR mode too. Players will be able to customize their weapons, which will be available to choose through the special air-drops in matchmaking. And unlike current Battle Royale matchmaking, in the new Warzone spin-off, players can find and acquire weapons of different rarities with pre-installed attachments.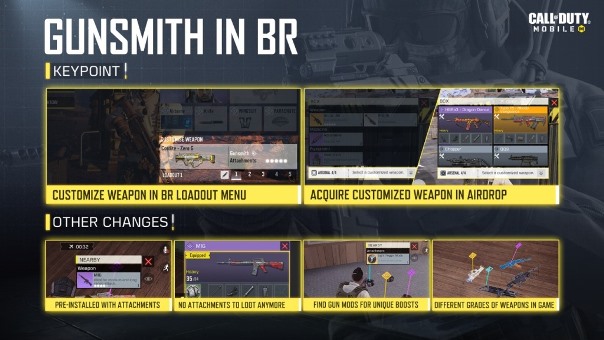 Other than details on the upcoming Gunsmith, the developers confirmed the arrival of other features like – new map Shipment 1944, etc.
Well, there is one more, kind of, announcement that the developers made in the same blog, which remained unnoticed. The developers mentioned, "In Season 9, we are introducing a brand new weapon type (like AR/SMGs) and the first weapon of that type."
So, what's this new weapon type?
In the process of finding the answer, our research inclined a little towards the existence of Call of Duty Modern Warfare. As we all know, Activision has been bringing special features of 2019's Call of Duty Modern Warfare to COD Mobile.
Modern Warfare additionally features a weapon type called Marksman Rifle. There is a high probability that this "new weapon type" is Marksmen Rifle. Earlier, some leaked images related to the upcoming Season 9 update surfaced online. One of the images featured a new operator equipped with a Kar98K rifle. And in Modern Warfare, Kar98K has been classified under Marksman Rifle. And that's why it's pretty obvious that Season 9 will feature a new Marksman Rifle; Kar98K.
Check out the leaked images of the upcoming Kar98K. The credit for the image goes to Zillon Gamer.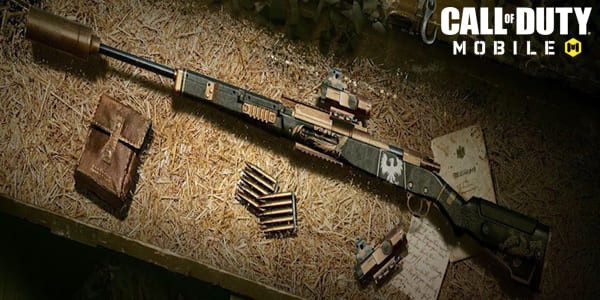 Well, that's pretty much it. Season 9 is going to be the biggest ever update in Call of Duty Mobile. There's a lot arriving in the new season. Stay tuned for more details.
---
(Update – August 10)
Here's a little update.
Earlier, we mentioned that the new Kar98K will be available in the game under a new weapon class. Well, the official trailer has confirmed its arrival, but there's a catch. Like the previous release of a new weapon like MP5, which arrived in CODM with a changed name,i.e., QQ9; Kar98K will drop in season 9 of CODM as KILO.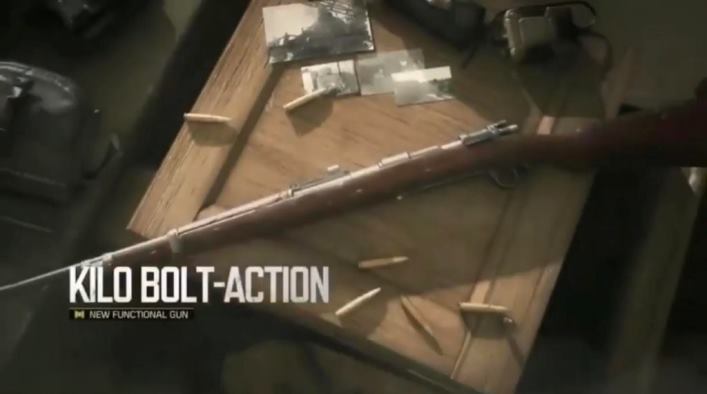 KILO, the new bolt action sniper will feature a hybrid optic sight and a suppressed muzzle device on the top. Check out the leaked image below.
---
Subscribe to our Youtube Channel. Follow us on Twitter & join our Telegram channel for more post-updates.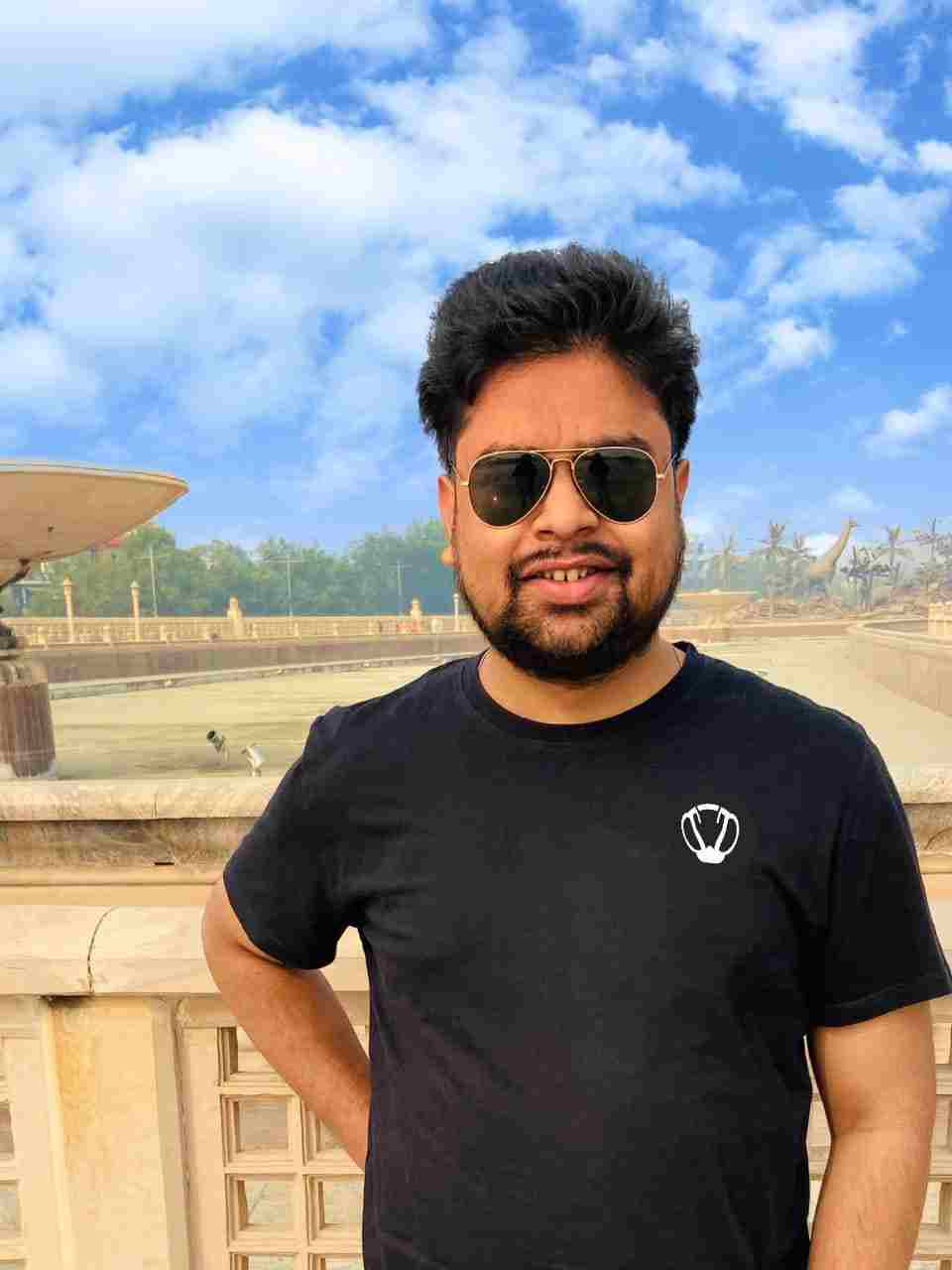 Vivek has been a fan of the COD franchise since forever. Perfection is his forte and the same can be seen in his work. He loves to invest his time in creating awesome content on YouTube and discovering the latest games.