Season 13  of Call of Duty Mobile has been up and going for several weeks. This Season, Call of Duty Mobile is also commemorating the Winter Holidays. That's why COD Mobile published updates rapidly. Season 13 has so many prizes and unlockable material for players across the globe, that it has become almost overwhelming, to say the very least.
Heartbeat Sensor in COD Mobile Test Build –
Most COD Mobile fans have at least played or heard about the mainstream COD titles. For those who haven't heard, you should know that the Heartbeat sensor is a piece of deadly tactical equipment that has been featured in previous COD titles.
The Heartbeat sensor is an attachment that looks like a tablet and is held by the player in the hand. It uses the electromagnetic field created by the heart to pinpoint the location of enemy personnel. Enemies, as well as friendlies, appear as green dots.
Well, we have some good news. The Heartbeat sensor has been featured in the Season 14 Test Servers. So, Activision has given us a taste of this very-handy, tactical equipment. Since it has been featured in the test build, we are hoping to see the Heartbeat sensor very soon in the upcoming update.
There are some details that are worth mentioning here. Like the upcoming Heartbeat sensor will be available as a Tactical Equipment. That means you will have to sacrifice the secondary tactical equipment slot. FYI, the secondary equipment slot is the one where smoke grenade, stun grenade is kept.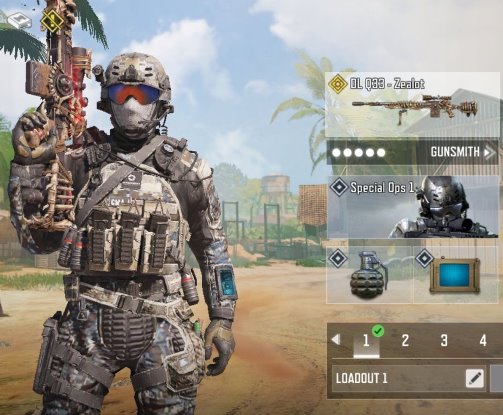 Season 14 is bringing quite a lot of content to the table. We better get geared up for yet another barrage of rewards, unlockable content, and much more.
---
Subscribe to our Youtube Channel. Follow us on Twitter & join our Telegram channel for more post-updates.
Abhigyan identifies himself as a tech geek, gaming cognoscenti, and also a connoisseur of music. Unidentified and mysterious phenomena never fail to gather his undivided attention. When not reading about bizarre and perplexing entities across the Universe, he can often be found cheering for his favorite teams in Football.