Brawl Stars is a prominent smartphone video game for Android and iOS. It is an immersive game in which you can play with several characters. The objective of the game is to gather the most points you can for the team.
It is one of Supercell's most trendy games. Brawl Stars is also the fourth Supercell title to already have produced more than a billion dollars in profits.  The other three games are Clash of Clans, Clash Royale, and Hay Day.
In this game, there are different modes. Users can play this game in modes like bounty, heist, smash & grab. There is also a brawl mode to select the most popular characters for the game.
How to get gems in Brawl Stars:
Numerous currencies are available in the game via which people can play the game. Gems are the most precious currency out of all currencies. Gems are a premium currency that players can accrue and purchase in Brawl Stars.
The gems could be used to acquire various brawler characters and in-game boosts like key doublers from the game shop. Various brawlers are used to fighting opponents in different modes of the game.
The two primary ways people can acquire Gems are via buying them within the app utilizing actual money or via simply opening Brawl Boxes.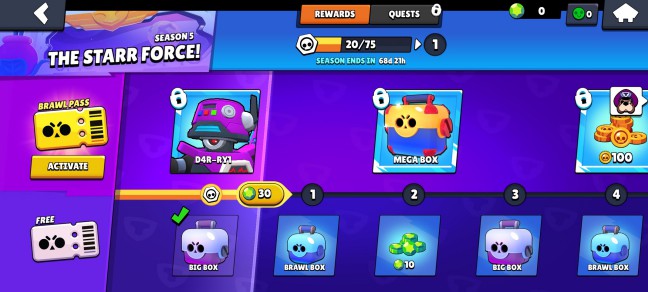 If you don't want to pay any actual money on the game, then the sole way that you're going to be able to gain Gems in Brawl Stars is to unlock Brawl Boxes, which can be accumulated over time.
Regrettably, you aren't assured any quantity of Gems every other time you open up new boxes, which implies you could go numerous boxes without having received any kind of Gems for your troubles.
If you want to guarantee some Gems for your stock, then the best way to get them is to purchase them with real money. There are a few different purchase options available, so let's take a look at the details.
If you'd like to obtain several Gems for your stock, then you can buy them with actual money.
To buy Gems, head up into the Brawl Stars and start looking for the Shop option on the left of the screen. This will open up a new window, where you can see Daily deals as well as Gem Packs and even Special Offers. Navigate down the list and you'll be able to see the various choices available for Gem pack purchases.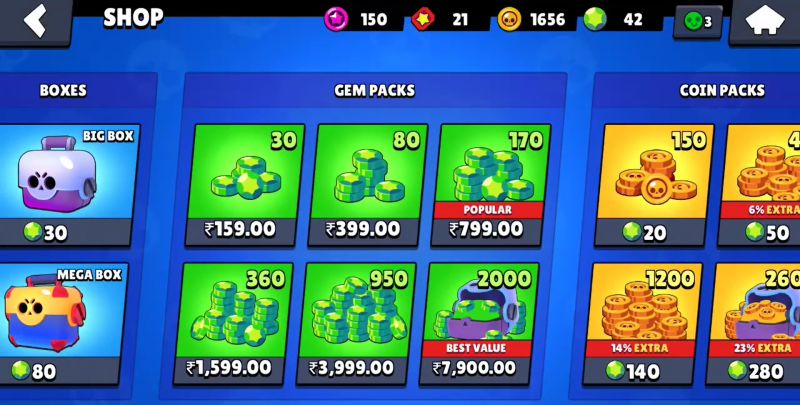 Here are the prices of the gems
30 Gems for ₹159.00
80 Gems for ₹399.00
170 Gems for ₹799.00
360 Gems for ₹1599.00
950 Gems for ₹3999.00
2000 Gems for ₹7900.00
Now that you have a few Gems, you could perhaps head back into the store or purchase a new brawler for your troubles.
---
Subscribe to our Youtube Channel. Follow us on Twitter & like our Facebook page for more post-updates
Abhigyan identifies himself as a tech geek, gaming cognoscenti, and also a connoisseur of music. Unidentified and mysterious phenomena never fail to gather his undivided attention. When not reading about bizarre and perplexing entities across the Universe, he can often be found cheering for his favorite teams in Football.