As you unlocked the alluring addition of Romanceable Rasmodius, start an endearing trip in the delightful realm of Stardew Valley Expanded. With the help of this mod, the well-liked farming simulation game Stardew Valley receives a lovely update that enables players to strengthen their ties with Rasmodius, the mysterious Wizard.
This mod makes Pelican Town's lovely surroundings even more immersive by giving players the chance to bond with Rasmodius, a character who is already well-liked in the basic game.
Take part in the compelling story and set out on a love adventure that is full of feelings, humor, and sensitive moments. Every decision you make in Stardew Valley Expanded with Romanceable Rasmodius adds an enchanted twist to the gameplay, guaranteeing that it will determine how your destiny plays out and form a lasting relationship with the quirky Wizard.
Here is our guide on How to add Romanceable Rasmodius to Stardew Valley Expanded.
---
How to add Romanceable Rasmodius to Stardew Valley Expanded
One of the many new features, the chance to pursue romantic connections with the secretive and enigmatic Wizard Rasmodius, has been one of the most anxiously anticipated of all of the upcoming content updates.
This article's goal is to help you incorporate the Romanceable Rasmodius mod into your Stardew Valley Expanded gameplay by walking you through the steps involved in doing so.
By introducing a romantic element into the dynamic of the relationship, you will have the opportunity to discover a facet of Rasmodius that has not been exposed before, learn the Wizard's private anecdotes, and participate in private exchanges. Let's look into the processes that need to be completed in order to take advantage of this fascinating new feature.
STEP 1: Preparing Your Game
You first need to make sure that your game is prepared for the mod before you can start the quest to fall in love with Rasmodius. Check that the Stardew Valley Expanded mod is correctly installed on your copy of the game and that you also have the most recent update installed.
Create a backup of all of your saved files before beginning the modding process to protect against the possibility of losing any of your progress.
STEP 2: Downloading the Romanceable Rasmodius Mod
You will need to obtain the relevant mod from a trustworthy website or forum devoted to modding in order to make Rasmodius a character that can be romanced in the game. Always make sure that you download the most recent version that is compatible with the version of the game you are playing and that you follow the installation instructions provided by the mod author.
STEP 3: Install the Mod
When you have finished downloading the Romanceable Rasmodius mod, navigate to the folder on your computer that is labeled Stardew Valley Expanded mod. You will discover a subdirectory in this folder that is titled "Content."
After downloading the mod files, you will need to unzip them and then store them in the "Content" folder. Following these instructions will ensure that the newly added material fits in perfectly with the rest of the game.
STEP 4: Launching Stardew Valley Expanded
Launch Stardew Valley Expanded from the platform of your choice once the modification has been properly installed. If you start a new game or load an old save file, you'll notice that Rasmodius is now a character that may be romantically involved with other players.
STEP 5: Interacting with Rasmodius
Visit Rasmodius at the Wizard's Tower, which is also his residence, to start off your encounters with him. As you go up the tower, you'll find additional dialogue options and cutscenes that dive further into the Wizard's personal life and past.
These may be accessed through the Journal. Be patient, since getting to the point where you can have a love connection with Rasmodius will involve time and work on both of your parts.
STEP 6: Offering Gifts and Completing Quests
Rasmodius is a romanceable character in Stardew Valley, and he, like other characters in the game, will appreciate thoughtful presents. As you continue to develop your relationship with him, you will have a better understanding of the things he likes and hates.
When you provide him with presents, pay attention to the emotions he has, as this will strengthen his affection for you.
In addition to this, be on the lookout for particular tasks associated with Rasmodius. By completing these objectives, not only will you become closer to the Wizard, but you will also be able to unlock additional dialogues and events that will deepen the romance plotline.
STEP 7: Engaging in Festivals and Events
Take part in the many different celebrations and events that are hosted in Pelican Town, such as the Stardew Valley Fair and the Dance of the Moonlight Jellies. Your relationship with Rasmodius will benefit from attending these celebrations together since it will provide you with unforgettable experiences that will help to build your connection.
STEP 8: Navigating Through Relationship Milestones
As you make your way through the love plot, you will hit several relationship milestones at various points in time. At each new milestone, Rasmodius and you will have fresh and personal events, conversations, and experiences together. It is important to be ready to confront hardships and triumph over hurdles jointly in order to strengthen the connection between your character and the Wizard.
STEP 9: The Power of Communication
Even in a virtual world like Stardew Valley, having strong communication is essential to the development of healthy relationships with other players. Have regular interactions with Rasmodius so that you may have a better understanding of his emotions and his thinking.
Maintaining a healthy and successful love connection requires both attentiveness and understanding on both sides of the relationship.
STEP 10: Embrace the Journey
With the addition of Romanceable Rasmodius to Stardew Valley Expanded, players will have the thrilling chance to learn about a previously unknown facet of this mysterious character. Embrace the adventure of learning the Wizard's feelings and uncovering his mysteries while you work to cultivate a loving bond.
Keep in mind that developing meaningful connections in Stardew Valley, just as in real life, takes time, patience, and work. Only then may they blossom into something really remarkable.
Follow us on Twitter & like our Facebook page for more post-updates.
---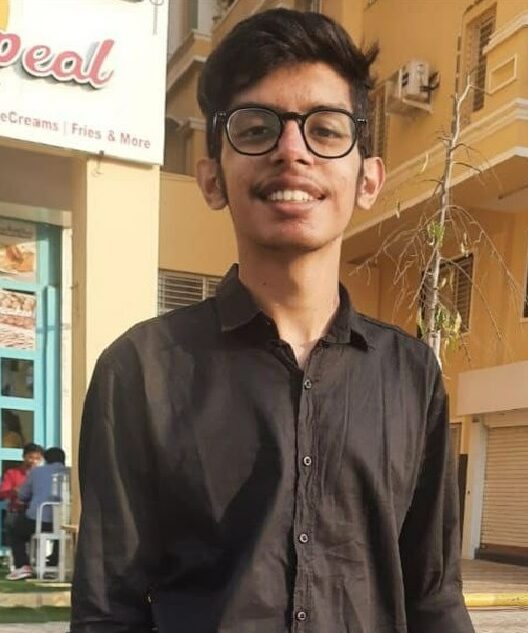 An experienced gaming content writer who emphasizes on offering the most recent information and how-to tutorials for the trending titles. Being a Hardcore gamer himself, he likes to try an array of games and likes to spend his time exploring them. He likes to unwind by listening to R&B music when he's not writing about gaming stuff.