Players may establish their own dreamy farmhouse in the farming world of Stardew Valley, a lovely retreat. Selecting the appropriate farm type is one of the most important choices players must make while beginning their farming experience.
In Stardew Valley, each type of farm has its own benefits and difficulties that are tailored to particular playstyles and tastes. We will examine the many farm kinds that are available in Stardew Valley and talk about their advantages, drawbacks, and concerns in this post.
To get the most out of your farming experience, regardless of whether you prioritize crop cultivation, livestock management, fishing, or even mining, it is crucial to comprehend the advantages and disadvantages of each sort of farm.
You may make a wise choice and embark on a fruitful farming adventure in Stardew Valley by carefully examining each farm type and taking into account your desired gaming style. Here is our guide on the Best farm type in Stardew Valley
---
Best Farm Type in Stardew Valley
Stardew Valley presents gamers with a farming experience that is both pleasant and engaging. Because there are many different kinds of farms from which to choose, it's important to pick the one that best complements your gameplay and increases your chances of being successful.
This post covers the seven finest farm kinds in Stardew Valley that may lead to healthy harvests. Whether you're just starting out as a farmer or are a seasoned veteran, this article is for you.
1. Standard Farm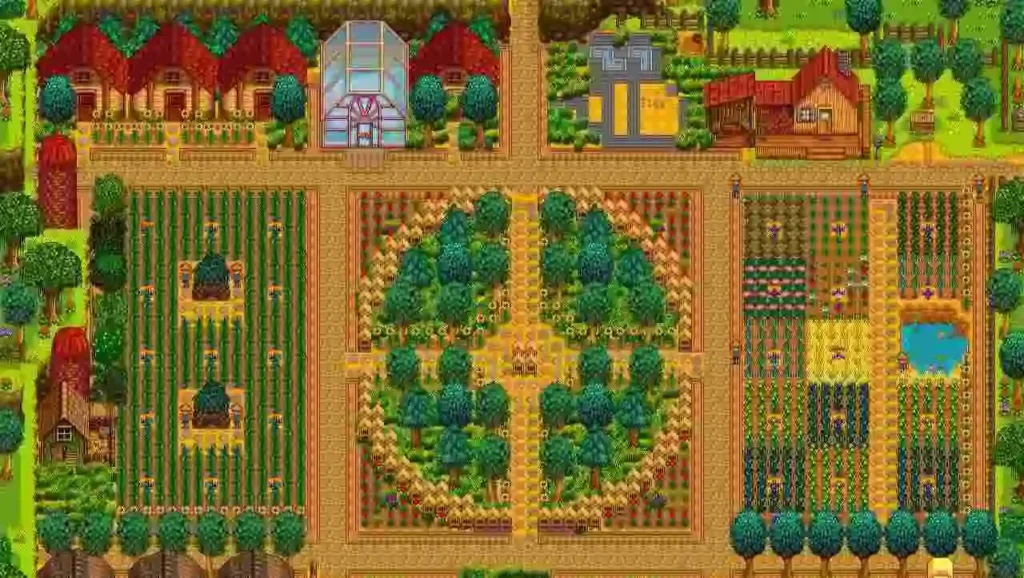 The Standard Farm is the go-to option because of its versatility and tradition. It provides a well-balanced plan with adequate area for a variety of structures, as well as crops and animals.
This sort of farm gives players the opportunity to try out a wide variety of farming strategies, making it an excellent choice for those who are just getting started in Stardew Valley.
2. Forest Farm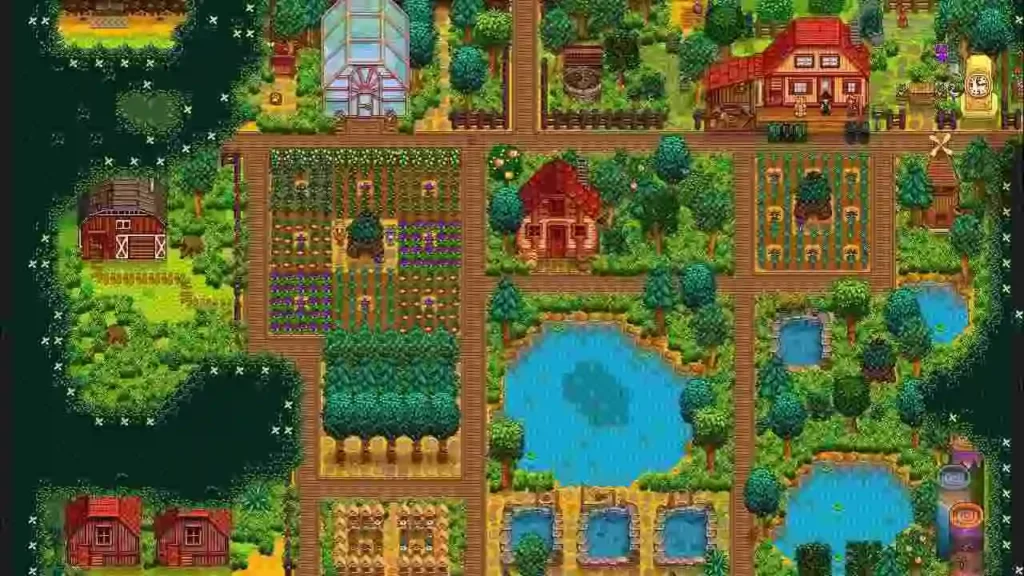 The Forest Farm is an excellent choice if you are interested in going on adventures and foraging for food. If there is a dense forest around your plot, you will have easy access to an abundance of goods that can be foraged, such as berries and mushrooms.
The expanded options for foraging give a reliable source of revenue in addition to useful items that may be used in cooking and crafts.
3. Riverland Farm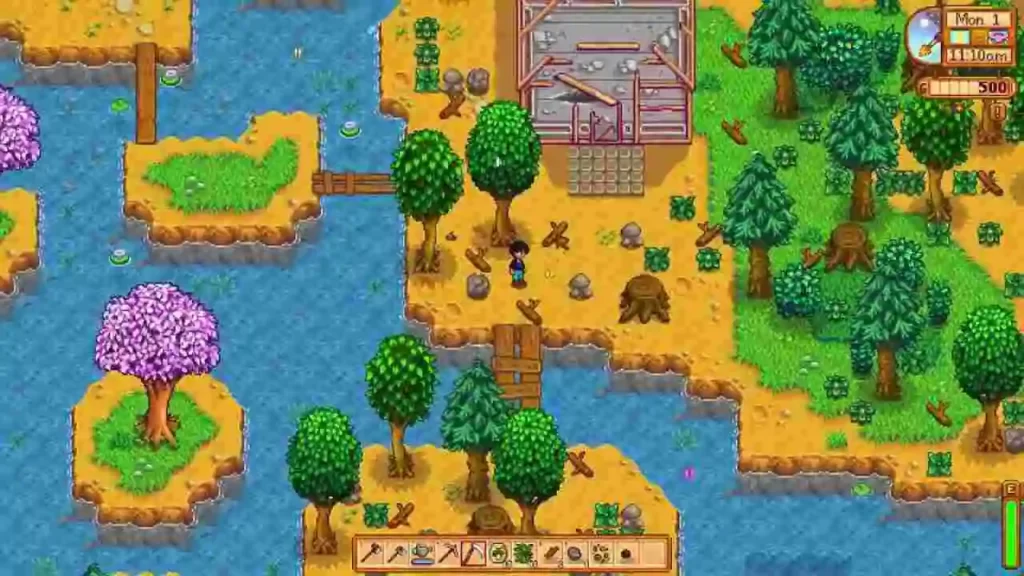 The Riverland Farm is a beautiful location to visit if you're looking for a place to get away from it all and enjoy the countryside. This sort of farm features a number of islands that are linked together by bridges and provide a variety of locations for farming.
It is recommended that specialized crops be grown on the island plots, while cattle be kept in the open middle part of the field. Those who enjoy fishing will likewise value the abundance of rivers available to them.
4. Hilltop Farm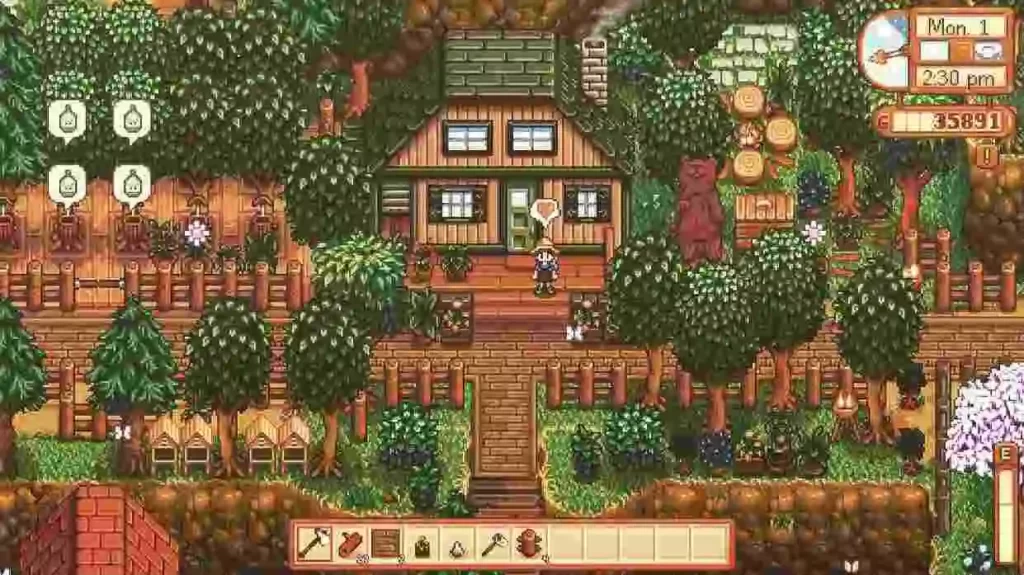 The Hilltop Farm is the ideal location for enterprising farmers who are interested in the mining industry. This farm, which is perched on top of a hill, provides convenient access to several mining nodes, ores, and geodes.
When it comes to acquiring precious materials for upgrades, crafts, and gemstone sales, combining your farming efforts with regular mining missions is your best bet.
5. Wilderness Farm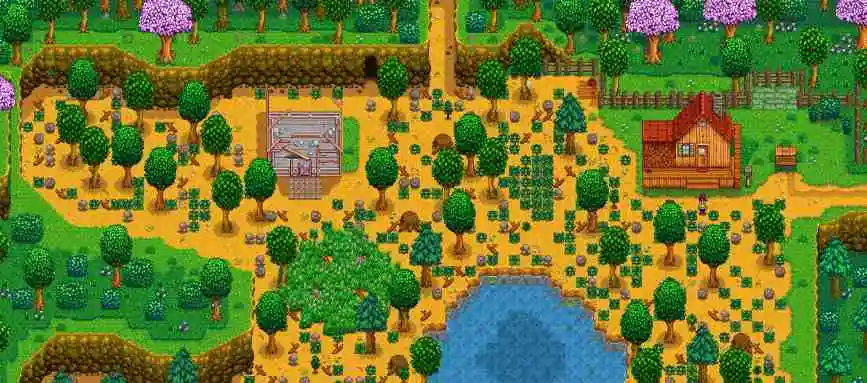 Do you seek adventure and excitement? Those looking for an exciting experience should go to The Wilderness Farm.
This sort of farm includes enemies who spawn during the night, offering a never-ending source of difficulty. Protect your fields and herds of livestock while enjoying the benefits of one-of-a-kind drops, such as loot from defeated monsters and experience in battle.
6. Four Corners Farm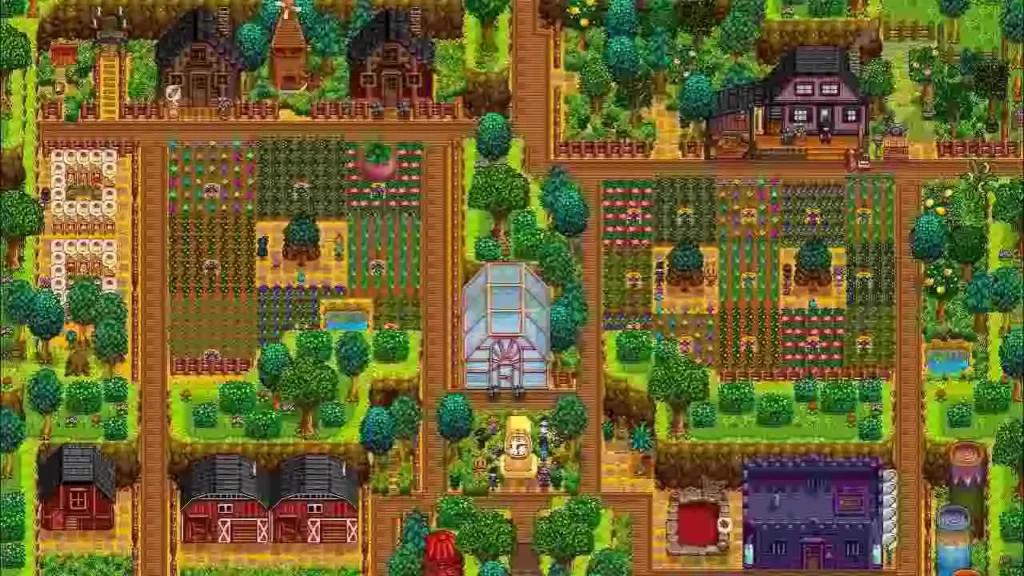 The Four Corners Farm is the place to go if you're looking for a multiplayer experience that emphasizes teamwork and cooperation.
You and your pals will be able to construct your very own farm areas if the game is set up with individual quadrants for each participant. Because it fosters collaboration, creativity, and specialization, it is a fantastic option for individuals who are interested in playing multiplayer games.
7. Beach Farm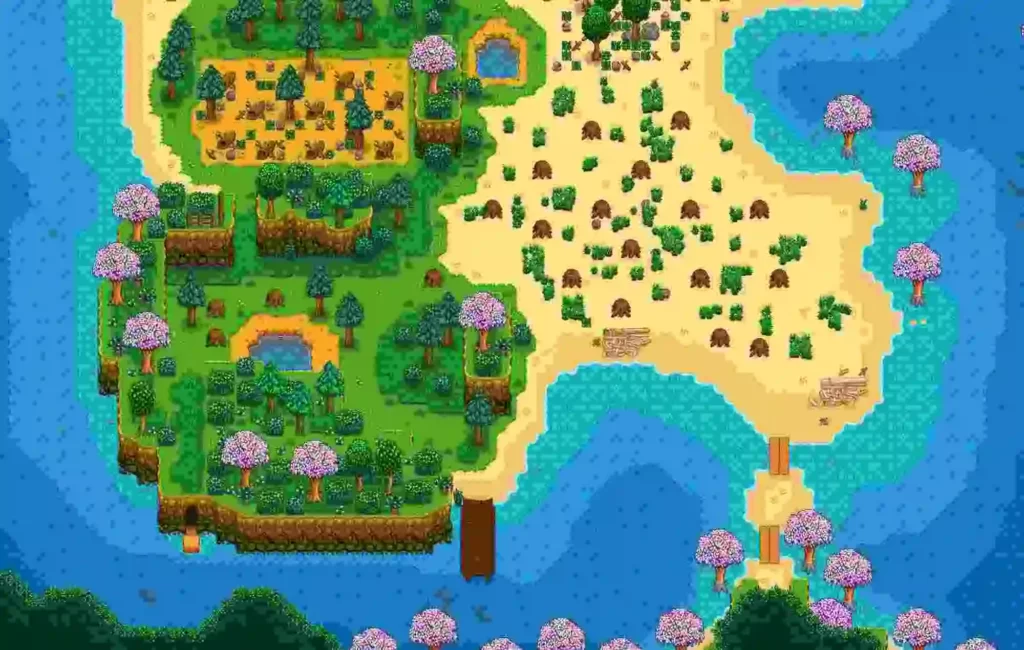 Last but not least, the Beach Farm is a dream destination for people who take pleasure in activities such as treasure searching and fishing. This sort of farm, which is located in close proximity to the water, makes it possible to quickly procure a vast selection of fish and shellfish.
Treasure chests, which may be found washed up on the beach at the beginning of each new season, contain valuable treasures and artifacts that can make your farming experience more enjoyable.
8. Quarry Farm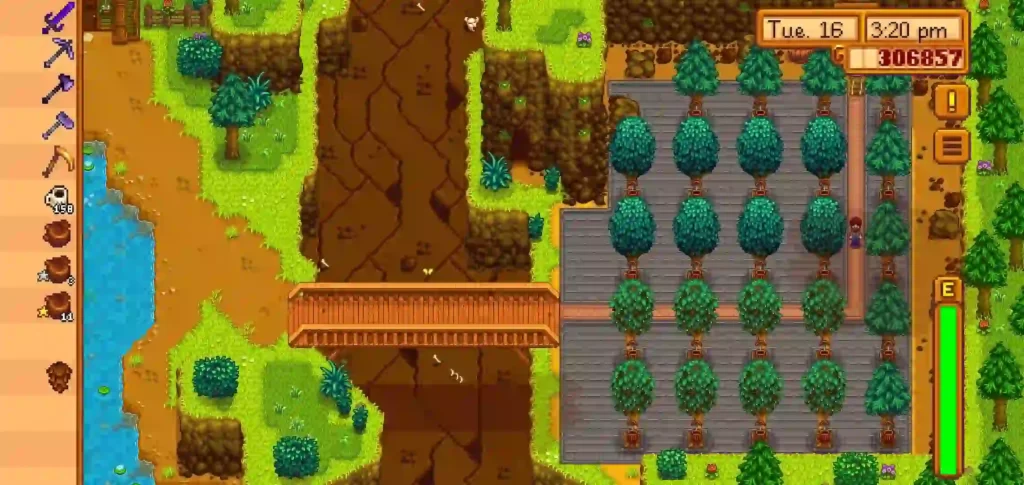 Players that wish to put a significant emphasis on mining will find the Quarry Farm to their liking. It offers a ready-made entry to the mine, which facilitates quick and easy access to rich minerals and geodes. Those that place an emphasis on the extraction of ores and the collecting of gems will find this style of farm to be ideal.
9. Hillside Farm
The Hillside Farm achieves harmony between agricultural practices and scenic views. This farm features a landscape that is both physically appealing and functional since it has numerous levels and waterfalls. It not only gives you adequate room for your crops and animals but also gives your farm a charming character all its own.
10. Gold Standard Farm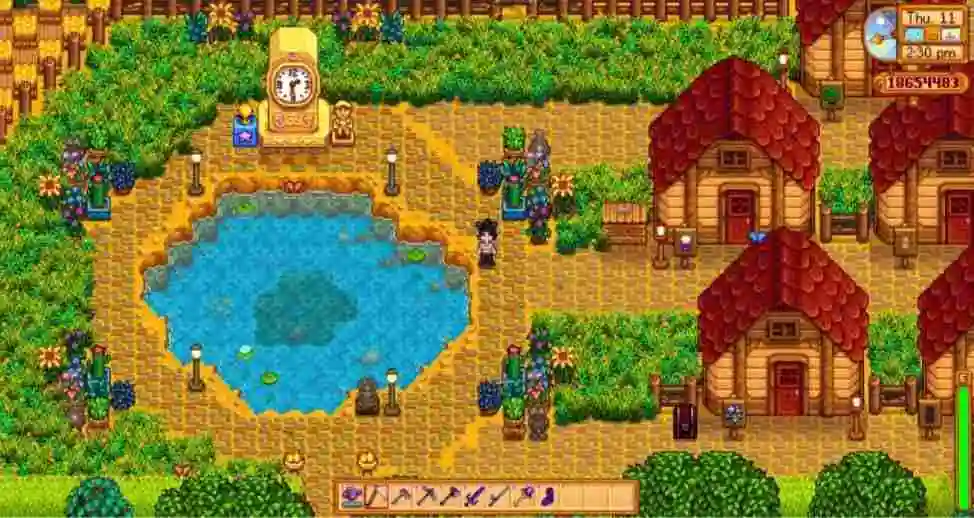 The Gold Standard Farm is an option that is both gratifying and challenging for those individuals who are interested in the possibility of making significant financial gains.
This sort of farm is plagued by rocks, logs, and garbage when it first spawns, but it provides a huge benefit in the form of more geodes and treasure boxes for those who put in the effort to cultivate it. These rewards are quite beneficial.
Follow us on Twitter & like our Facebook page for more post-updates.
---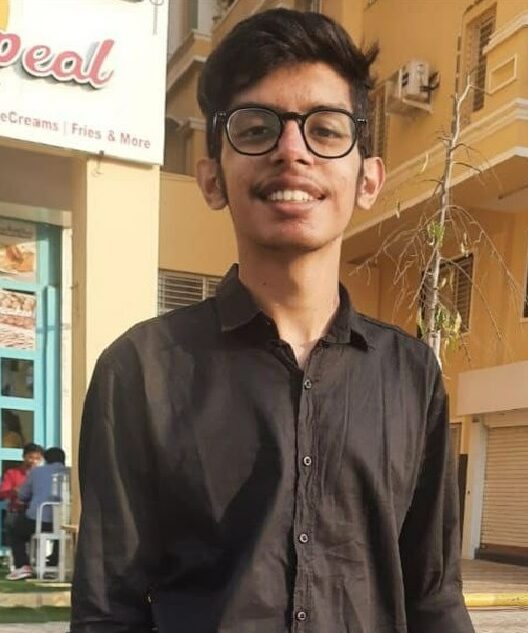 An experienced gaming content writer who emphasizes on offering the most recent information and how-to tutorials for the trending titles. Being a Hardcore gamer himself, he likes to try an array of games and likes to spend his time exploring them. He likes to unwind by listening to R&B music when he's not writing about gaming stuff.