Last updated on January 19th, 2023 at 11:57 am
Nintendo took a chance with its most current video game console. The $299 Nintendo Switch is a fully functional home gaming system that can also be taken around like a 3DS, much like the $399 Wii U.
Rather than directly competing with the PlayStation 4, PlayStation 5, Xbox One,, or Xbox Series X, the Switch represents a completely new approach to gaming.
The bulk of the finest party games on Switch is found in the first-party roster. Nintendo is the hardware expert, and like the Wii, it has gone above and above to create some ideal party games that even those who don't often play games can enjoy.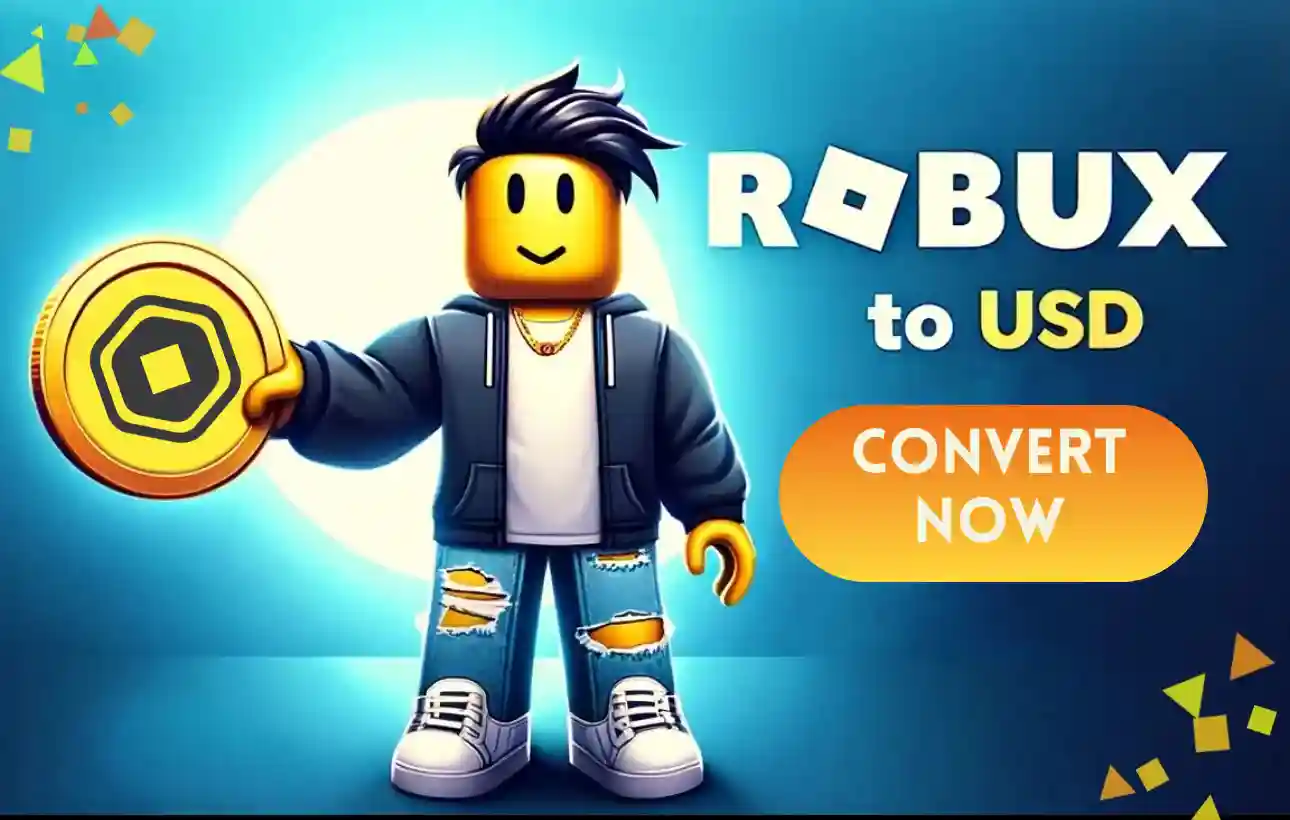 Despite this, the Switch has a tonne of games that would be ideal for both small and large social gatherings of friends and family. Here is our list of the Top 14 party games on Nintendo switch. So, let's get started.
---
Top 14 Party Games Nintendo Switch
Support us! If you Buy Games using our affiliate link, we receive a small affiliate commission at no extra cost to you. That's a great way of supporting us.
1. Mario Party Superstars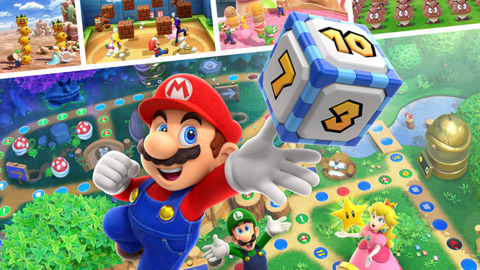 The most recent installment in the series, which first debuted on the N64, is Mario Party Superstars. Since Mario Party is the video game counterpart of a board game, almost everyone has played at least one round of it. This Switch version updates all the greatest features of those classic games, including the boards and minigames, and now includes online play.
As ideal, a party game you can find is Mario Party Superstars. Everybody is familiar with the fundamental idea of rolling dice to advance across a board in the direction of a goal, and each mini-game is straightforward, brief, and simple to grasp.
---
2. The Jackbox Party Pack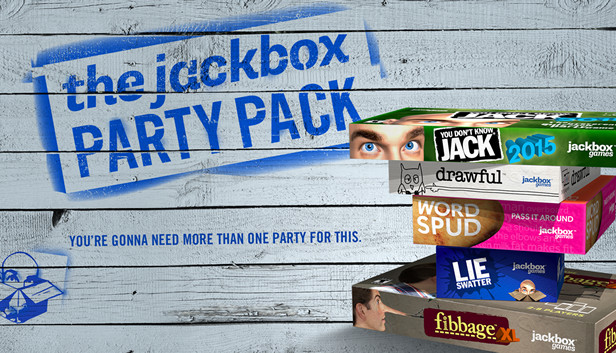 For anyone at your event who might find a controller scary, this is a terrific alternative. The Jackbox Party Pack (or one of the other five Packs in the series available on the Switch eShop) may be uproarious, but you'll need an internet connection and a smartphone for each one.
The beautiful part is that anybody with a smart device can play, and many of the featured games provide for up to 8 players, which means fewer bystanders waiting around wishing they could get involved. There is a decent blend of trivia, improvisation, and interpretation.
Drawful 2 is available as a standalone release, but whatever the packs you select, everyone involved is guaranteed to laugh a lot.
---
3. Nintendo Switch Sports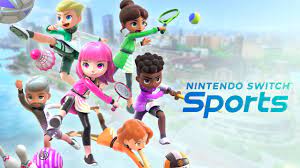 Although it featured the same motion-control features as the Wii, this console's primary selling point was that it could be used both at home and on the go. This left many people asking why we never saw another sports compilation. Nintendo has succeeded after a long struggle and brought us Nintendo Switch Sports.
Six sports games are included in this spiritual successor, including classic favorites like tennis and bowling that are still enjoyable and simple to pick up and play.
These games are simple to understand for both young and old players, and even those who don't generally play games will find them appealing due to their simple characters and vibrant colors.
---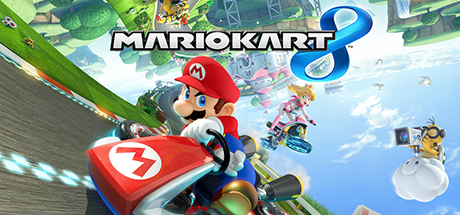 The massive quantity of racing fun in Mario Kart 8 Deluxe is likely to thrill the crowd. Whether they are seasoned racers or this is their first time playing the King of Kart Racers with motion-assisted controls, the racing portion is best-in-class and there are lots of changes available to make it accessible to everyone.
After you've finished racing, the Battle Mode allows you to engage in amusing fights while chasing each other around the arenas with red shells and Bob-ombs. It's a game that never fails to make you grin and, on rare occasions, sends you into the classic Mario Kart wrath as shells hit and places are lost.
---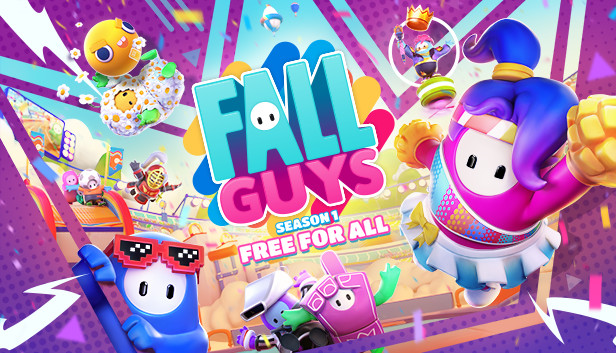 Fall Guys is the ideal illustration of a game where you may enjoy yourself even when you lose. Fall Guys is a battle royale-style game that combines obstacle course-style challenges with team-based and more direct competitive activities. All of these games are built on unexpected physics, evil traps, and maps, so you never know how a match will turn out.
Every game is relatively simple to pick up and comprehend what you're supposed to accomplish, although there are certain tactics to learn. Any group of pals who want to have some crazy adventures and compete for the elusive title will love Fall Guys.
---
Just Dance 2022 is a modern addition to the series that delivers on its promise. Just Dance 2017 or Just Dance 2018 or Just Dance 2019 or Just Dance 2020 or Just Dance 2021 *breathe* will do just as well at getting people up and dancing as previous installments of the series, which has been running for years with little modification.
With the help of Ubisoft's controller software, anybody with a smartphone can participate in the action, which is as accurate and fun as ever.
The Switch version is especially tasty thanks to small details like having the Joy-HD Con's Rumble pulse to the music, and if you subscribe for the Just Dance Unlimited subscription, it becomes even better.
---
7. Keep Talking and Nobody Explodes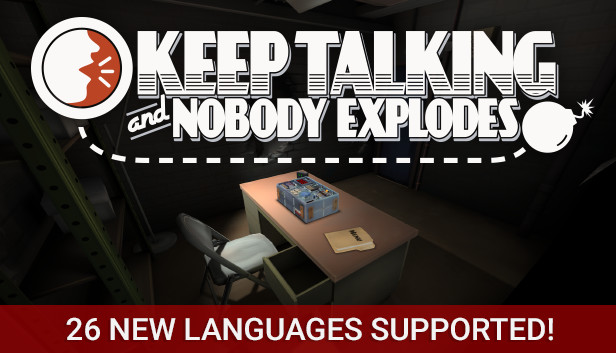 Don't neglect to Keep Talking and Nobody Explodes if you and your buddies are more committed to gaming and on the same page about it than with some other choices where it may be more of a background aspect. This game was developed for virtual reality, but it works fantastically on the Switch.
The idea is straightforward: While one of you watches a complicated bomb that you must detonate before the timer expires, the others are in possession of the detonation instructions. You need to keep chatting in order to defuse the bomb before it explodes. Basically, this game is the most enjoyable team-building activity ever.
---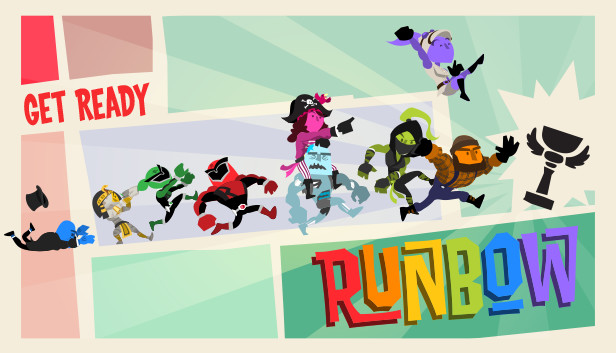 Runbow is a fantastic example of a party game that can accommodate both single-player and multiplayer tastes, and it most likely merits a cheeky Switch buy.
The background of this party platforming game frequently changes colors, and any platforms that match these colors will vanish until the background changes once again.
The visual is stunning, it's a lot of fun, and the fact that you can unlock Nindie characters through a really well-designed adventure mode is the cherry on top. Runbow's true appeal as a multiplayer party game is that it accommodates up to 8 people, thus the more the merrier (as long as you have enough controllers).
---
9. Overcooked! All You Can Eat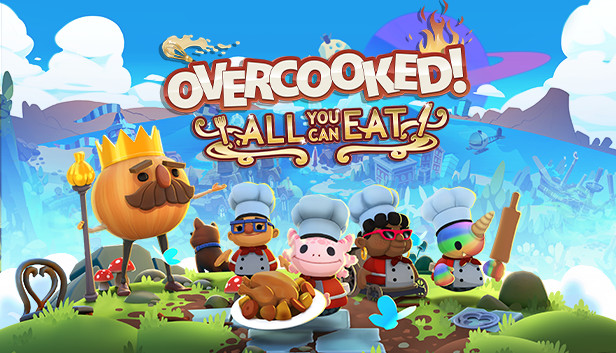 Well, in the opinion of Overcooked! The cooks working in the worst-designed kitchens ever are the solution to All You Can Eat. Each level offers a different difficulty, usually including both the kitchen layout and the food you're cooking.
The difficulties range from straightforward ones, like working in a kitchen where there is just enough room for one person to cross between the countertops, to more absurd ones, like having the kitchen divided in half by two trucks traveling along a highway.
To earn up to three stars on every level, you and up to four other chefs must collaborate to prepare ingredients, assemble orders, and deliver them as quickly as possible.
---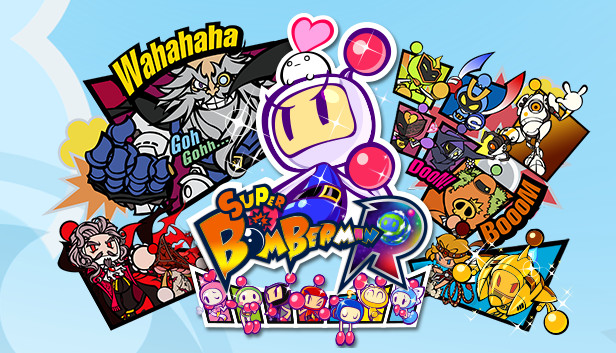 In a franchise that has been dormant for far too long, Super Bomberman R is a straightforward installment. This is a wonderful fit because of the Switch's particular emphasis on local multiplayer. support for both local network and internet multiplayer, as well as single and dual Joy-Con play with the Switch Pro Controller.
As a result, both traditional players and those who have never played a Bomberman game before turning to this as their preferred multiplayer option (seriously, who are you bringing to these parties of yours?).
Super Bomberman R is as consistently explosive fun as it has ever been for those eager to share the excitement with their pals since beginners will very quickly get into the hectic flow of things.
---
11. The Jackbox Party Pack 8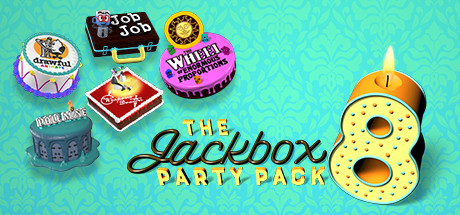 With their humorous presentation and inventiveness, Jackbox games have always attracted a specialized audience, but it wasn't until recently that they truly took off and gained recognition as outrageously entertaining and addictive party games.
Jackbox Party Pack 8, the most recent game for the Switch, has five original games that challenge your imagination in diverse ways.
Each game includes dozens of built-in variables, but if you can find fresh players to play with, the possibilities are practically limitless because no two players will ever perceive a prompt or respond to a question in the same manner. And to make things even simpler, all players need to play the game is a phone.
---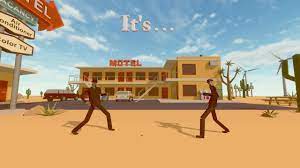 When played with a group of friends or family members, 1-2-Switch is real fun. It may not have made a splash when it was published at the beginning of the Switch's life, and it may have worked better as a pack-in title to demonstrate the unique capabilities of the system and its Joy-Con controllers.
What it lacks in endurance, it makes up for with the kind of approachable social appeal that helped Wii Sports become a living room tradition in so many homes across the globe. The environment of a social gathering is necessary for this game to function correctly, making it a true party game.
---
13. Clubhouse Games: 51 Worldwide Classics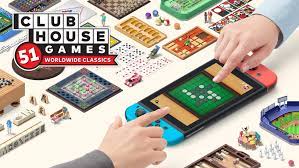 51 Clubhouse Games Worldwide Classics contains 51 classic cards, boards, and other games that you would typically take out for a game night. It is exactly what it says it is. You may now download all these games on your Switch instead of dusting off a box with half the pieces missing and a damaged board. There is also a huge variety here.
Apparently, there are 51 games in total, but they support a wide variety of players and a large number of games. There are the traditional games like checkers, backgammon, chess, numerous poker games, and connect four, as well as some uncommon ones like Hex, Renegade, Shogi, and Pig's Tail that you can grow to adore.
---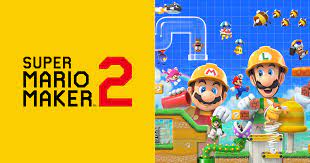 The potential for players to create and share their own Mario levels, or even entire worlds of levels, with others, is the main selling point of this game. Playing levels with others is a blast, but developing levels is best left to one person.
You may join up and have up to four individuals running through a level at simultaneously, in addition to challenging your friends to complete your levels. Certainly, this will cause a lot of commotion, but isn't that what parties are all about? The fact that Mario Maker 2 can appeal to almost any audience is its strongest feature.
That's all for today's article on the Top 21 open-world switch games.  Do check out all the sections and know you should know which one is the best for you. Till then, stay safe and follow us for more upcoming gaming coverage.
Affiliate Disclosure: Some links in this post are affiliate links. This means if you click on the link and purchase the item, we will receive an affiliate commission at no extra cost to you. All opinions remain our own.
Follow us on Twitter & like our Facebook page for more post-updates
---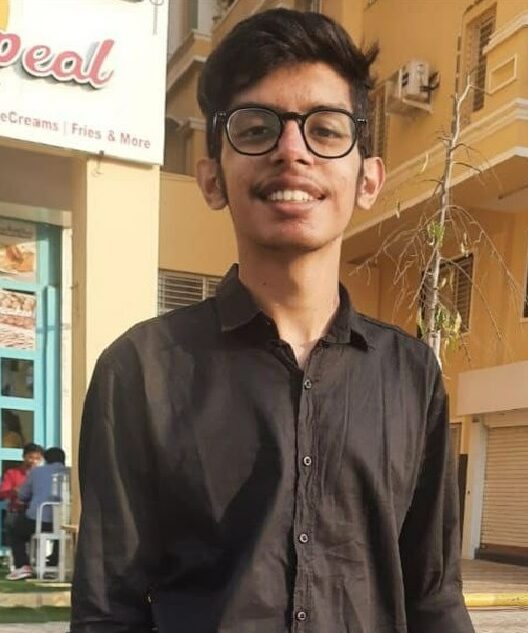 An experienced gaming content writer who emphasizes on offering the most recent information and how-to tutorials for the trending titles. Being a Hardcore gamer himself, he likes to try an array of games and likes to spend his time exploring them. He likes to unwind by listening to R&B music when he's not writing about gaming stuff.