Last updated on January 16th, 2023 at 08:25 pm
Roblox is a quickly developing platform that enables users and artists to collaborate on projects in a fun and dynamic environment.
An endless number of worlds may be developed by developers, each with its own set of features and setting options, providing them total creative freedom.
It seems that both players and developers like the process of coming up with new ideas and implementing them.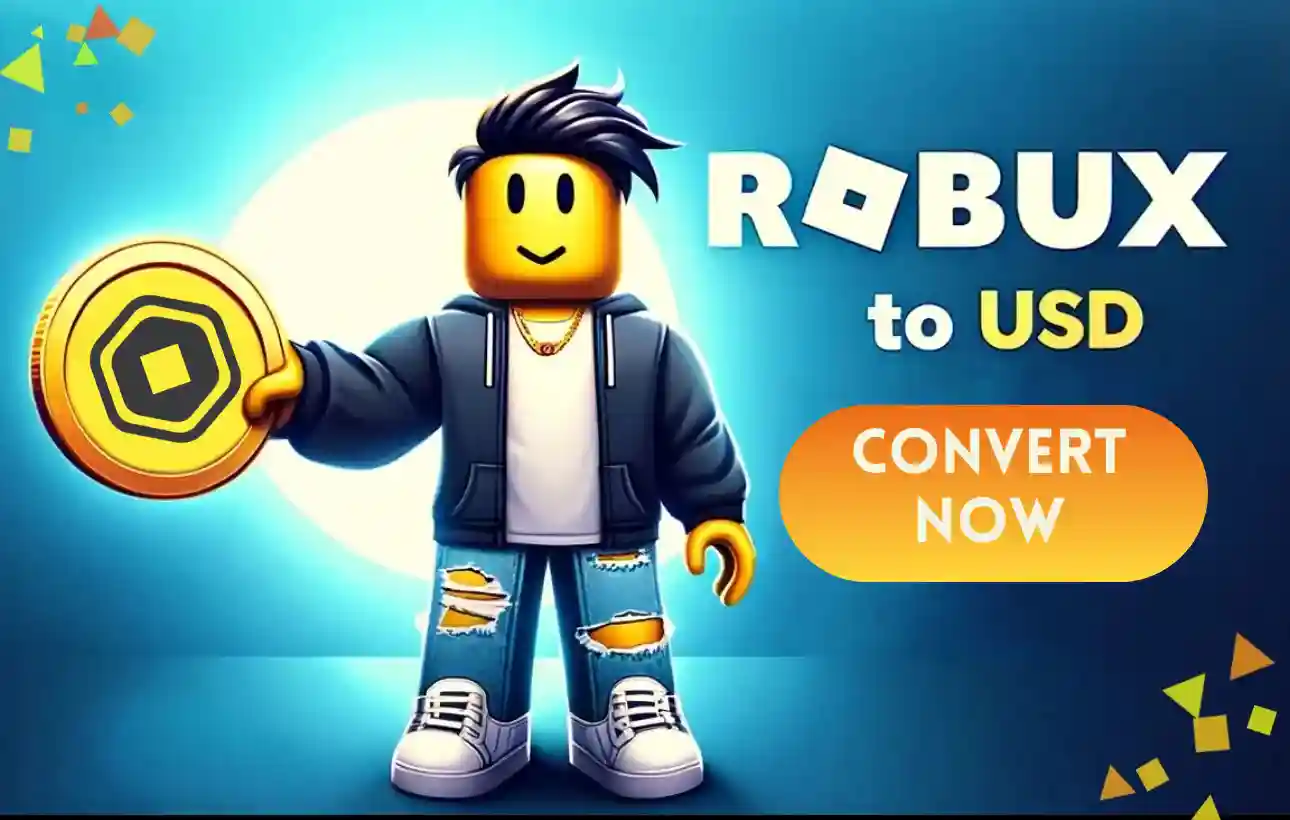 A well-known home console open-ended game on the system looks to be an exact clone of a game that has established a big following elsewhere, but this is an uncommon occurrence.
Roblox has acquired popularity among young people as a result of its accessibility, in addition to the fact that it is a free platform where players may check out a number of distinct games.
Whether played on a computer, a smartphone, or an Xbox console, Roblox can make use of all the features that are available on each particular platform.
This version enables for a significantly greater number of individuals to engage in the festivities in the style of their choosing.
Roblox may be played on mobile devices such as smartphones and tablets such as the Amazon Fire tablet, which runs on Android and iOS operating systems.
Playing games on Roblox enables you to explore a broad selection of various genres and subgenres. Roblox provides a range of games to pick from, including tycoon games, survival games, and simulator games.
Roblox is unlike any other gaming platform. It's not just one game on the platform.
While it has been there since 2006, Roblox has witnessed a significant increase in its user base in the past few years, with millions of people routinely flocking to the site to create and enjoy a wide range of various online experiences.
However, what if you're in search of something different? Gaming mechanics that are evocative of Roblox's may be found in a variety of titles.
---
Top 16 games like Roblox for Nintendo Switch
Support us! If you Buy Games using our affiliate link, we receive a small affiliate commission at no extra cost to you. That's a great way of supporting us.
16. Fall Guys: Ultimate Knockout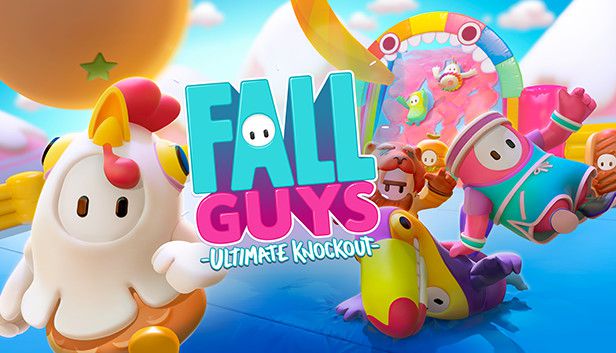 Up to 60 participants participate in Fall Guys: Ultimate Knockout, a wacky obstacle race where the winner advances to the next round.
Takeshi's Castle, Wipeout, and It's a Knock Out all need you to use top-heavy characters in order to overcome a variety of difficulties on your way to winning a single crown.
Stumble your way to glory by battling strange obstacles, barging past angry opponents, and overcoming the unbending rules of physics.
For example, you may have to take another player's tail so that you have one when the timer runs out on certain stages. In the end, the winner is decided by a race up a mountain.
---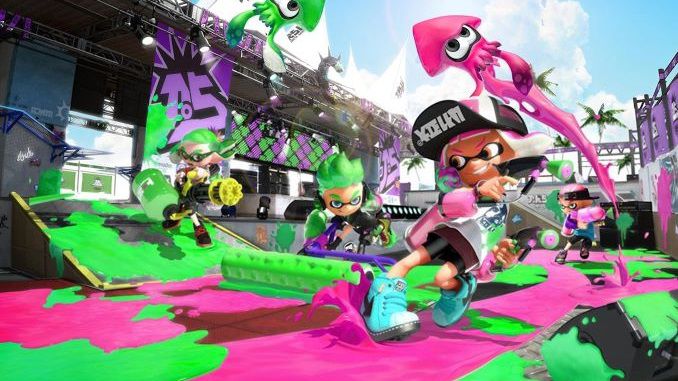 Splatoon on the Wii U, Splatoon 2 and Splatoon 3 on the Nintendo Switch are all combat games where you use ink instead of bullets.
Additionally, the teams work together to tattoo the arena their own hue. Whoever wins will be allowed to quickly go across regions of their chosen hue, as well. Water cannon-style shotguns are only one of a wide variety of weapons, including paint rollers.
---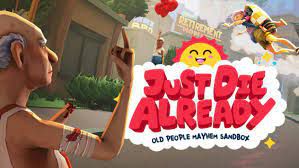 There will be no more people having children and pension funds will be depleted in the near future as you play a retiree in the sandbox game "Just Die Already."
For the sake of creating madcap mayhem, a purposefully ludicrous setup of aging people in a world that wants them to "Just Die Already" is used.
Aside from just surviving, you'll also have to take on perilous tasks in order to collect retirement tickets.
Similar to the developer's previous game, Goat Simulator, this is a weird race to discover secrets, collect points, and avoid dying in a variety of bone-cracking ways.
---
13. Totally Reliable Delivery Service
Delivering packages in a timely manner is the goal of the package delivery game Totally Reliable Delivery Service.
Simulating (and exaggerating) real-world physics is required to move about the game area, pick up items, and make use of the various vehicles.
There are frequently humorous and unintentional repercussions in the game since you may hold on to anything in the universe, including other players.
The game was designed to be challenging, wacky, and difficult to handle.
---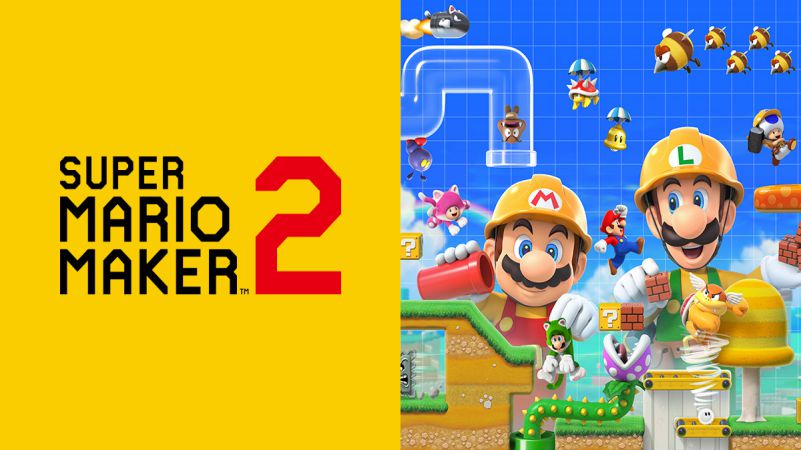 Super Mario Maker is a tool for creating video games. It's easier to use than programs like Dreams or Roblox, but it still provides a wide range of options for creating running and jumping platform games that can be shared online.
Hundreds of games have been made by others and may be played. Nintendo 3DS and Wii U versions of Super Mario Maker are available. The Nintendo Switch now has Super Mario Maker 2 available for purchase.
---
In Superhot, you play as a sniper with a twist. Only when you move your character does time (bullets, opponents, damage) advance in the game. It's still a violent game, if anything, it seems more brutal in slow motion.
It is still difficult to take down foes when they are hot on your heels, but adding in the element of time gives you more opportunities to win and have greater influence over your surroundings.
In contrast to other, more hectic games, Superhot makes you think and connect in new ways.
Not only do you have to decide whether seeing such bloodshed in slow motion makes you want to lay down your weapon of choice, but you also have to decide how to prioritize your workload in the face of growing stress.
While time is delayed, players must analyze their position and maneuver cautiously in order to make use of the extra time. To further challenge your intellect, you may hop into an enemy's body at some point in the final stages.
---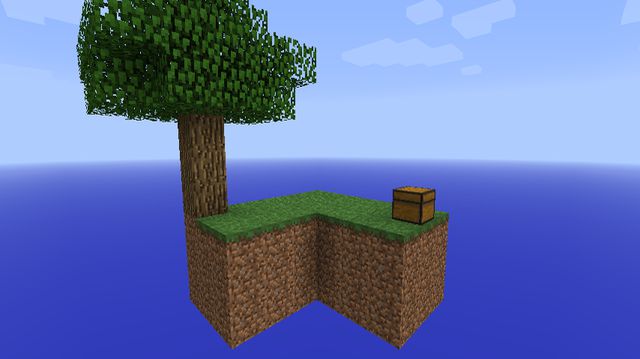 In Skyblock, you begin on a deserted island floating in the sky and must collect resources to survive and connect with other players on Minecraft servers.
Being stranded on an uninhabited island in Minecraft is like being stranded on a desert island in real life.
To succeed in Minecraft, you must have a deep understanding of the game's mechanics and the ability to build magnificent farms and bases.
It appeals to a broad spectrum of players, from creative map builders to analytical thinkers, because of the diversity of maps and game modes available.
Generally, you begin on a little island with just a single tree and a chest containing basic supplies like lava and water.
You may start by making a stone generator from these basic components. You'll have to start again if you lose your lava or water, so be careful.
---
9. Cook, Serve, Delicious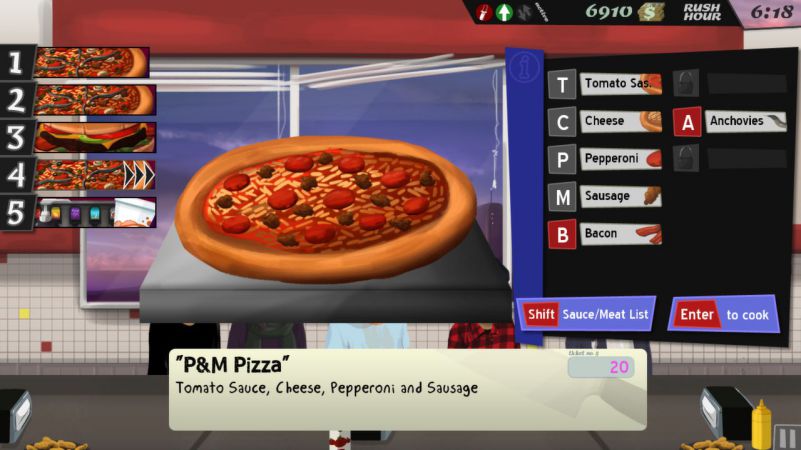 Three games in the Cook, Serve, Delicious! series allows you to operate a restaurant. You have complete authority over the design and content of your restaurant, as well as the products you want to offer.
The gameplay is the same in each game, but new locales, obstacles, and modes are introduced.
For this game, the goal is to feed as many people in a short period of time by preparing the food and putting it together.
To keep your clients pleased, you must not only prepare and serve their meals on time but also clean up after themselves and remove any garbage that has accumulated.
Faster order completion means more money for improvements and additional meals to offer, so you may make more money.
---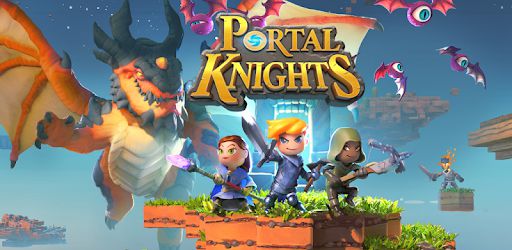 Although it takes place in a Minecraft-like universe, Portal Knights is more focused on role-playing and characters.
While the exploring and construction aspects are still there, there is a growing storyline and a growing number of creatures to face.
You and your buddies are the only ones who can save the world from the Fracture and the Hollow King.
As a player, you may make weapons and armor from blocks, as well as weapons like pickaxes and swords to use in battles against monsters. Your character's level rises as a result of this action.
---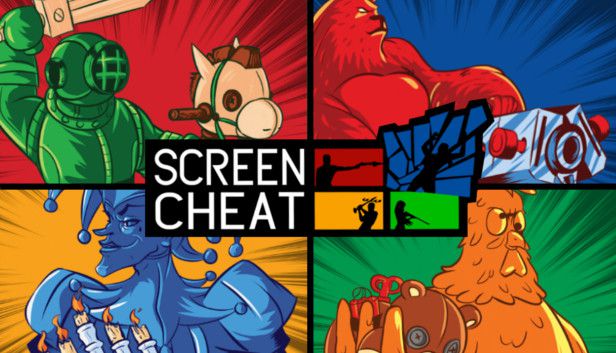 A four-player shootout takes place on a single system, but the brutality is kept to a minimum since participants are rendered invisible.
While hunting for other players, you may get an advantage by glancing at their screen to find out where they are hiding.
Due to the lack of visible corpses, this is one of the least brutal shooting games accessible, and also overcomes the problem of being able to see the position of other players in split-screen games.
Various weaponry allows for a rapid and intense battle. A wide variety of weapons, from the Blunderbuss to the Chefolet, an automobile engine that shoots ricocheting energy balls, are all meant to provide lethal enjoyment.
A wide variety of play styles may be fostered by the varied mechanics of each weapon.
---
Building stages to teach a delivery robot new tricks is the goal of the game Levelhead. The easy drag and drop level design grows into a level creator as sophisticated as you like.
Levels might be as basic as running and leaping, or as complex like a puzzle that is almost difficult to solve.
Your imagination is the only limit when it comes to the kind of games you may make. You can make anything from a long-running adventure to a pinball machine to a Level full of bosses to a calming musical contraption.
---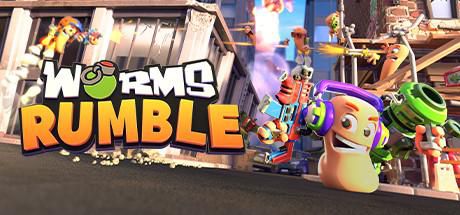 Worms Rumble is a team-based shooter in which players take control of one of 32 worm characters. Worms Battle Royale is a real-time version of the classic turn-based strategy game.
The Monty Python-esque comedy remains, despite the fact that the play is distinct. You take control of a character while seeing the game from a side-on viewpoint.
Using a variety of weaponry from the series, you may fire and fling yourself at your foes. Banana Bomb, Holy Hand-grenade, Sheep, Bazooka, and Shotgun.
---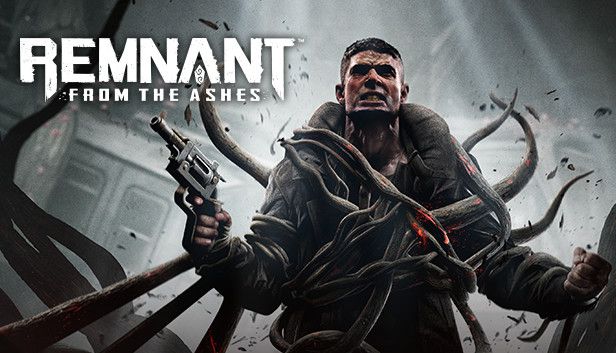 Keep your sanity intact while dealing with famine and thirst as well as heat exhaustion and radiation illness.
Spend time with your homies and foes alike as you study and practice the survival skills and methods you'll need to stay alive.
---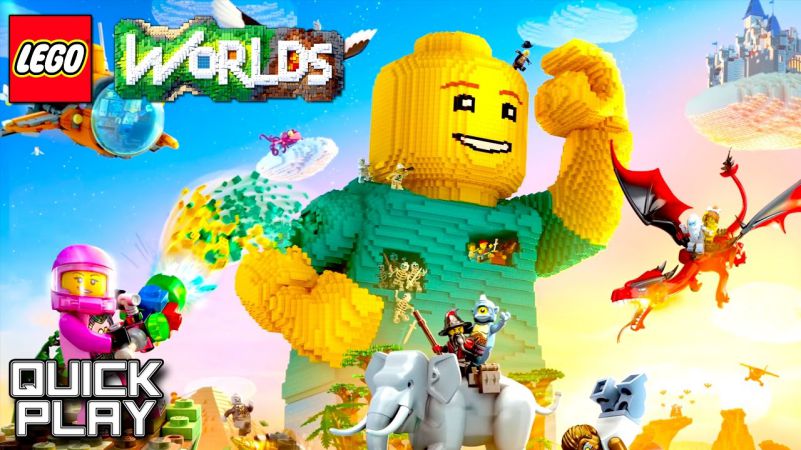 You may freely manage and dynamically fill LEGO Worlds, a procedurally-generated open world of LEGO Worlds built solely of LEGO bricks.
If you want to employ large-scale landscaping tools to construct massive mountain ranges and tropical islands, then this is the game for you.
Prefabricated buildings may be dropped in to construct and personalize any scenario. Exploring with a helicopter, dragon, motorcycle, or even a gorilla may help you find hidden items that can improve your gaming experience.
---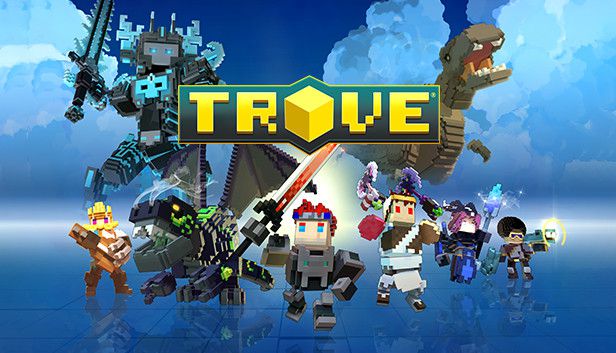 Trove, a voxel-based MMO sandbox, is developed by Trion Worlds and is similar to Roblox in terms of gameplay. You may also like Trove if you like Roblox for its RPG aspects, exploration, and battle.
You may play as a Tomb Raiser, Neon Ninja, or Dracolyte character in Trove, which has a broad variety of character classes to pick from.
In addition, you may alter your character's appearance right down to their facial features and haircuts, allowing you to alter not just the surroundings, but also yourself.
---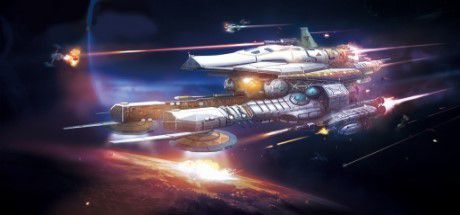 A platform for game development based on a 3D physics engine and logic programming blocks.
The in-app purchase mechanism allows players who like designing and assembling machines to do so without having to learn and recall complicated instructions.
Affiliate Disclosure: Some links in this post are affiliate links. This means if you click on the link and purchase the item, we will receive an affiliate commission at no extra cost to you. All opinions remain our own.
---
Follow us on Twitter & like our Facebook page for more post-updates.
---
Check out more Roblox Games –
Abhigyan identifies himself as a tech geek, gaming cognoscenti, and also a connoisseur of music. Unidentified and mysterious phenomena never fail to gather his undivided attention. When not reading about bizarre and perplexing entities across the Universe, he can often be found cheering for his favorite teams in Football.