From its inception in 1996 with the release of the very first game, the Pokemon series has become very popular and has won the hearts of players all over the world. It is now simpler than it has ever been before to play traditional Pokemon games while on the road thanks to the proliferation of mobile devices.
You will, however, require an emulator in order to do so. An emulator is a piece of software that enables you to play games designed for one platform on another.
These emulators will allow you to experience the magic of Pokemon on your Android smartphone, regardless matter whether you are a long-time fan of the game or a beginner to the brand. Here is our list on Top 9 Best Pokemon emulators for android.
---
Top 9 Best Pokemon emulators for Android
Gaming is a constant trend. The most captivating entertainment is played on video game consoles. One of the most recognizable media properties that have endured the test of time is Pokémon.
There are anime television shows, video games, movies, soundtracks, comics, trading card games, etc. in it. It has created a sizable community and had a significant impact on many people.
One of the most well-known portable gaming devices ever is the Nintendo DS. It is one of the best-selling systems in Nintendo's illustrious history and has iconic value on par with that of the Game Boy and PSP.
The system has some incredible games, but sometimes it's simpler to keep them on your phone rather than tote about a second device to play them.
One of the most adaptable versions of the Nintendo 64 computer game available on the internet. It serves as the fundamental software for a wide variety of different emulators and as the "core" of RetroArch.
However, we won't discuss the latter for a little bit longer. As Mupen64 is based on an open-source application, the retro gaming community is responsible for its ongoing development and maintenance.
The source code is also made available for anyone to modify and use in the creation of their own emulators. The fact that our emulator enables players to play the finest Pokemon games on many operating systems, including FreeBSD, contributes to the continued existence of our favorite games all around the world.
---
One of these emulators is called RetroArch, and it emulates a variety of other emulators. It is a master of all trades in addition to being a jack of all trades.
It employs cores, which are effectively the virtual innards of all of your favorite consoles, which have been reproduced digitally so that you can transform your Computer or portable device into a PS2, Apple Pippin, or GBA machine.
The Android gaming phone the Moqi i7S is a good example of a phone that might benefit from using RetroArch because it has physical buttons.
It also functions faultlessly with on-screen buttons, providing you with a playable screen area that is both compact and detailed. This makes it ideal for playing Pokemon at the workplace or while riding public transportation.
---
TGB Dual has the ability to open two games at once, enabling users to switch Pokemon between Red and Blue, Gold and Silver, and so on. It's the ideal opportunity for all of you to finally finish your Pokedex entries!
With the addition of an extra controller to the mix, it is also feasible for two individuals to play two games at the same time, which is a peculiar possibility. So there is no need for an argument to take place whenever you and your companion or mate have different opinions regarding the game to play.
TGB Dual is widely considered to be one of the most trustworthy Gameboy emulators for Windows. It is rapid, it doesn't waste any time, and it can play two games at the same time.
---
On Kickstarter, the AYN Odin Pro was an overwhelming success for the company. It raised more than one million dollars in fundraising, which is an astounding accomplishment that was only made possible by the retro gaming community as a whole.
We were backers of this project pretty early on, which meant that we were able to get our hands on it very shortly after it was made available to the public in 2022.
This is an excellent handheld that not only runs on Android 11, but also has one of the simplest gaming settings we've ever encountered with any handheld, plus it can play games for both the GameCube and the Sega Saturn.
It is not just one of the greatest Pokemon emulators on Android, but also one of the most powerful handhelds that are currently available. It is equipped with a Snapdragon SD845 CPU, an Ardeno 630 GPU, and a massive 7GB of Memory.
---
Readers who were making other arrangements as they looked for the finest Pokemon emulators for DS games may now relax and scrap the remainder of their obligations. Although there are numerous emulators available for Nintendo's dual-screen demon, Citra is head and shoulders above the competition.
These emulators are genuine articles and are held in extremely high esteem in the realm of retro gaming. Citra features the ability to play games in a resolution that is nearly indistinguishable from 4K, and it also supports multiplayer. In addition to this, it functions faultlessly on all of the principal computer platforms and operating systems.
---
Checking out the Drastic DS Emulator is the first step for everyone who wants to play DS games on their Android smartphone. It is the best that the market has to offer, and, depending on how recent your phone is and how strong it is, you may even be able to play some of the more complex games, such as Pokemon Black 2 and White 2.
Even while it is capable of handling 3DS games, it cannot, of course, create a 3D image on your smartphone. Yet, you can still play Ocarina of Time in 2D, which is much preferable to having no option at all.
You may enjoy the game in either portrait or landscape orientation, depending on how you choose to play. Just reposition the displays on the DS to play the game your way.
---
RG351MP is an easily accessible and reasonably priced handheld that never fails to bring a grin to our faces.
It's a fantastic piece of hardware that features a 4:3 IPS display with sharp images, giving all of your favorite retro games the attention to detail they so richly merit. Also, it features a respectable battery life that will not fail you during extended car rides.
Regarding the emulation of Pokemon, the RG351MP is capable of handling all of the Gameboy Pokemon games, ranging from Red to Emerald, as well as some of the spin-offs that were released in between.
It has a pleasant grip, and while having an aluminum shell, it costs only a fraction of what some of the other products in its category do despite having high quality.
---
Dolphin is capable of emulating all of the finest games for both the GameCube and the Wii. Downloading it is completely free, and it is compatible with Windows, OS Mac, and Android.
It is important to keep in mind that in order to emulate a GameCube or Wii, your personal computer or smartphone will need to have a good deal of processing power.
Huge file sizes and three-dimensional games demand a lot of processing power; if your device isn't up to the task, you'll experience a lot of frustrating latency and your games will crash frequently.
---
The Retroid Pocket 2+ is an upgraded model of the original Retroid Pocket console. It's a really astounding achievement for a portable still that costs $99. When a nifty touchscreen and a Unisoc Quad-Core T320 Processor are combined, magical things may start to happen.
All the way up to the 64-bit era, games run without a hitch. This means that you can take a little bit of Pokemon Snap with you wherever you go and enjoy a gorgeous show whenever you want.
If you have a battery with a capacity of 4000 mAh, you won't have to hunt through cafés looking for a power outlet every ten seconds. This is a positive development because the Retroid Pocket 2+ allows users to download content from both Netflix and YouTube.
Follow us on Twitter & like our Facebook page for more post-updates.
---
Check out more –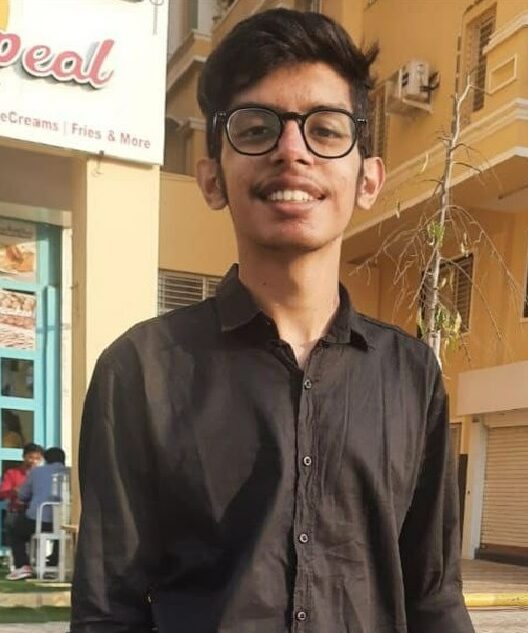 An experienced gaming content writer who emphasizes on offering the most recent information and how-to tutorials for the trending titles. Being a Hardcore gamer himself, he likes to try an array of games and likes to spend his time exploring them. He likes to unwind by listening to R&B music when he's not writing about gaming stuff.