Farming Simulator 22 is now available for purchase anytime you want to give it a try. There's a lot to learn and a high learning curve when you first start the game, so it might be intimidating. The shop in Farming Sim 22 is large, and there are many possibilities for getting the most out of your farm.
We won't be making any equipment recommendations today, but we will teach you how to get the most out of the game's store.
Farming Simulator 22 has all of the necessary components to be a thrilling simulation game. And learning how to acquire land in Farming Simulator 22 is one of the most vital things to know if you want to succeed.
What are the requirements for purchasing land in FS22? Well, it's actually rather straightforward, but there are a few things you should be aware of before getting started.
One of the most important things to know about buying land in F22 is that you cannot buy single fields. You may, however, always add a field in an empty zone or just modify the size of an existing field. You may organize the land in whatever way you like this way. It's also worth noting that the majority of fields will have uneven forms.
Completing tasks or missions might be difficult at times. This game is a one-of-a-kind and challenging experience in and of itself. We're here to assist you in purchasing your own piece of property.  Here is our guide on How to buy land in Farming Simulator 22 (FS22). So, without any further ado, let's get started.
---
How to buy land in Farming Simulator 22
When it comes to equipment, there are five primary alternatives available in the Store. Equipment purchases and sales are self-explanatory. You may borrow equipment without having to pay the whole amount if you lease it.
It works in the same way as people who buy automobiles on credit do: you pay a monthly charge rather than the whole amount, but you don't own the car.
Then there are the possibilities for repair and repainting. Again, they are self-explanatory, but we'll go through the many degrees of customization and the effectiveness of the repair functions.
If you're on a PC, hit P on the keyboard to visit the store. You may also go up to the shop and press R once you're outside.
The length of the field should be greater than the breadth. No, there's no clever hacking or game-bending going on here. Simply said, it's more practical! When tending the field, the fewer rotations your machinery needs to make, the more time you save.
And the more time you put aside for saving, the more time you have to make money.
If you're low on cash, we recommend choosing fields that are as near together as feasible. This way, you'll be able to move things for a lot less money and save a lot of time in the long run. "But surely I can merely teleport to another part of the map?" says the narrator.
Nope, You can't do it. When it comes to caring for the two fields, make sure you have a clear transportation strategy.
In Farm Simulator 22, you must choose the option to travel from the land screen to the map screen in order to acquire land. Once you've arrived, you'll need to search for the land you desire. To highlight the land of your choosing, use the X key on your computer. Your land options will be highlighted in blue if you do so.
The areas outlined in brown are available for purchase. You may simply purchase these plots of land and grow your farm if you have adequate finances. However, we must caution you to select just property lots that are next to your present farm.
This will spare you the trouble of having to go to care for your new property.
---
How do choose a proper land to buy?
Many fields will be tiny or odd in shape, so don't buy them. You can buy a large plot of property and then subdivide it into smaller areas. Choose fields that are longer than they are broad. This will make things easy for you because the task will be done at a faster speed.
If you want to grow a lot of items but don't have enough money to buy numerous fields, pick fields that are near to the next one you want to acquire. This will also make things easier for you since you will be able to work on them with the same machines without having to carry them far distances.
When you buy more fields, you'll be able to merge those that are next to each other.
Another factor to consider is the distance between the field and the silos, warehouses, crop sales stations, and your stores. Fields should be as near as possible to these attributes.
When trying to buy land, there are a few things to consider. Consider how densely forested the region is and whether there are any barriers in the route. This is critical since your equipment requires open room to work on the field.
Check to see if the land is flat and if there is enough room on the field to develop the necessary agricultural infrastructure.
In Farming Simulator 22, go to the map view, then to land view, then select one of the fields. Then scroll down to the bottom of your screen to see the pricing for that field. Before making a purchase, it is a good idea to physically check the field.
Examine the field to see how it looks, how much effort it will entail, and how much free space you will have.
---
How to sell land in FS22
To sell land in Farming Simulator 2, just hit the backspace key on the piece of land you want to sell. The advantage is that you will not lose any money when selling land this way.
It's a breeze to sell equipment in Farming Sim 22. Return to the shop menu by pressing P on the keyboard, then navigate to your owned products (garage symbol). Select the items you wish to sell, then click the sale button at the bottom of the screen.
The price you'll get is shown on the item's title, and the money will be sent into your account immediately.
However, if you have extra time on your hands, you may make money by selling equipment. This is a better approach to go about it in terms of the pricing you'll get. When you sell the item in the store where you bought it, you will earn a slightly higher price (about 10%).
As time passes, you'll need to perform repairs to your equipment to keep it in working order. A condition bar appears in the bottom right corner of the screen for all cars. When this gets below half-filled, your chances of having a mechanical problem grow dramatically.
Repairing equipment is done at the same store where you may sell (as shown by the spanner symbol outside of it). When you get in the car you wish to repair, press R and then pick the repair option at the bottom of the screen.
Repairing is a fantastic alternative because it is far less expensive than purchasing or leasing new equipment.
Leasing is a good alternative if you don't have enough money in the bank to buy new equipment and don't want to buy secondhand. To lease a car, go to the customization menu after choosing a vehicle in the shop. Then, using the option at the bottom of the screen, you can select to lease the vehicle.
Leasing costs slightly over 10% of the price of owning a car outright. The disadvantage is that when your lease deal expires, you will no longer own it.
That's all for today's article on How to buy land in Farming Simulator 22 (FS22). Do check out all the sections and let us know how this guide was helpful for you while playing the game. Till then, stay safe and follow us for more upcoming gaming coverage.
Follow us on Twitter & like our Facebook page for more post-updates
---
Check out more Roblox Games –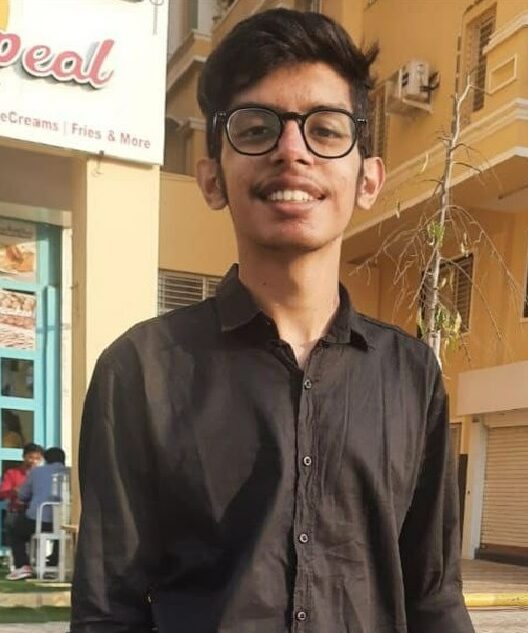 Jatin is an aspiring dentist with a keen interest in video games who likes to spend his time playing an array of different games. Other than that, he is a die-hard basketball fan who often embraces R&B music.