There have only been a few Call of Duty games released for Nintendo Switch and other prominent gaming platforms despite the fact that it is one of the most popular first-person shooter series of all time.
However, Microsoft's recent acquisition of Activision Blizzard, publisher of the Call of Duty series, might change this in the future.
Below you'll find every bit of information we presently know about Call of Duty: Warzone on the Nintendo Switch.
---
Can you play Warzone on Nintendo Switch
You cannot play Warzone on Nintendo Switch as of now. But, the COD games will be available to Switch soon as per Microsoft and Nintendo's 10-year contract.
Since Call of Duty: Warzone is an interesting game, a lot of players are curious about whether or not they can play it on the Nintendo Switch. Players are understandably curious about the game's accessibility given the game's enormous popularity, and it is only natural that they should be.
Call of Duty: Warzone is not currently compatible with Nintendo Switch because the video game console does not carry it. But, as per Vice Chair and President of Microsoft, Xbox games will be made available to Nintendo's gamers as per a binding 10-year contract.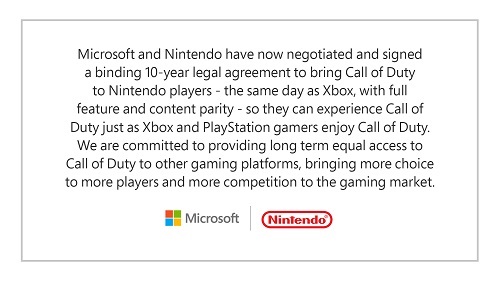 There are indeed a number of factors contributing to the fact that Call of Duty: Warzone is not yet available for the Nintendo Switch.
Many popular games can be played on almost any system, including Nintendo Switch. Battle royale games, and first-person shooters more generally, are notoriously difficult to play on the Nintendo Switch because of the device's poor controls.
Since the Nintendo Switch's controller is different from other platforms', no Call of Duty games are currently available for it.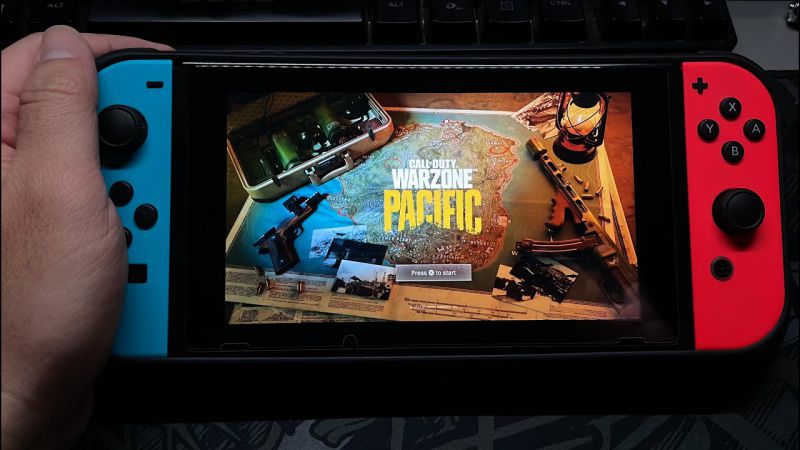 The battle royale game Call of Duty Warzone is a massively multiplayer experience. The game requires a significant amount of storage space and has the potential to effortlessly surpass the 100 GB threshold on personal computers.
This indicates that it is a beastly consumer of CPU resources. Additionally, the fact that it is multiplayer denotes that there are other players connected to a single server. In order to accomplish this, a fairly advanced level of computing power and hardware is required.
---
Will the Nintendo Switch support Call of Duty Warzone?
No, the Nintendo Switch will not support Call Of Duty Warzone as it lacks the processing power required to operate the game's controls.
The Nintendo Switch is a handheld gaming console that shot to prominence due to the success of games such as Mario Kart 8 Deluxe.
These are significantly closer to the bottom of the power spectrum than the top. To put it another way, the Nintendo Switch isn't powerful enough to run Call of Duty: Warzone.
When you actually play Warzone, you will notice that this is something that is even more obvious.
You have the ability to interact with a large number of different features and surfaces. Because of its limited computing power, the Switch is, unfortunately, unable to compete and suffers as a result.
The Nintendo Switch isn't powerful enough to handle Call of Duty: Modern Warfare's battle royale mode, Warzone, due to the game's expansive map, a plethora of controls, and myriad activity tasks that can involve up to 150 players at once.
It is extremely difficult to say for certain whether or not the recently released Call of Duty: Warzone video game will be compatible with the Nintendo Switch platform.
To be precise, none of the first-person shooter games from the Call of Duty franchise, including the COD Warzone Battle Royale game, can in any way be played on the Nintendo Switch.
In addition, the recently released Call of Duty games are very graphically intensive and require a lot of processing power, which may be another contributing factor.
On the other hand, if we are able to play games like PUBG, Fortnite, and Call of Duty Mobile on our smartphones, then it is possible that we will also be able to play these games on Nintendo Switch.
If the developers are able to tailor the Call of Duty: Warzone game specifically for the Nintendo Switch platform, then we should be able to look forward to the day very soon when that game, along with possibly other Call of Duty titles, will be playable on that platform.
In the meantime, we can also anticipate that the narrative may shift in a different direction in the event that Nintendo decides to release an improved model of the Switch in the future.
Although Call of Duty: Black Ops 4 for Nintendo Switch has still not been officially confirmed, the online status for the game was briefly listed on Activision's Online Services.
It's not a huge leap to speculate that this could be a precursor to Nintendo bringing Call of Duty games to the Console.
---
How Warzone Mobile is about to launch
As of now, Activision has not yet made any proper announcements for the release of COD Warzone. But when it finally does arrive, they might conduct several PR campaigns to launch the game.
The firm provided absolute proof of the game's existence in March of 2022. The developer behind the mobile Battle Royale game, formerly known as Warzone Mobile, has stated that it will be known as Project Aurora.
Warzone Mobile's secret codename has been revealed to be "Project Aurora" in a blog article on the Call of Duty site.
The production of the game will proceed, as stated in the message, and a Closed Alpha test will begin shortly.
For the time being, players are unable to sign up for the Alpha, and access to the beta edition of Warzone Mobile is restricted to those who have been given invitation codes.
Developers say this is so they can simply seek to start to enhance tuning, stress test matches, detect and repair issues, as well as gather feedback and insights on all elements of the game as new features come online during the Closed Alpha.
---
When will Call of Duty Warzone Mobile be out?
At present, there is no official release date for Call of Duty: Warzone Mobile; however, Activision has announced that development is ongoing, so we can expect more details on the game's release date to become accessible in the coming months.
Leaks are suggesting the return of the old Verdansk map. Warzone Mobile gamers will be able to drop into a variety of locales, according to a rumour made by a data miner for Call of Duty, however Activision has not officially confirmed this.
The leaker also said that the Verdansk map included in Warzone Mobile will be a reimagining of the original, classic map and would have both returning points of interest and brand new areas.
Nevertheless, this is merely a rumour, and Activision has not yet publicly verified any of the information presented here.
There have been whispers that Verdansk will be the major map for the mobile edition of Warzone, and that the additional maps would be included in subsequent releases.
After reviewing the specifications, it looks that you will need a high-end gadget in order for the game to perform more fluidly on your system.
It is probable that gamers whose smartphones are considered to be in the mid-range may be required to update their handsets in order for this next BR game to operate correctly on their devices.
---
FAQs
1. Is a PUBG game available for the Switch?
Currently, PUBG is not yet compatible with the Nintendo Switch.
While we don't know for sure, the game's massive file size may be to blame for the Switch's inability to handle it smoothly.
---
2. Will Switch owners be able to play Black Ops 4?
It's possible that Black Ops 4 will arrive on Switch.
A fresh leak suggests that Black Ops 4 already has active servers on the Switch network, lending support to rumors that a Call of Duty game will be coming to the console after Microsoft's acquisition of Activision Blizzard.
---
3. Why isn't Cod available on Switch?
Unfortunately, the latest Call of Duty titles cannot be played on the Switch due to its underpowered hardware.
Not only that, but many Switch users wouldn't be able to justify the storage space required to download these games.
Even though Call of Duty is an online shooter, the Switch's online powers aren't able to keep up.
---
Abhigyan identifies himself as a tech geek, gaming cognoscenti, and also a connoisseur of music. Unidentified and mysterious phenomena never fail to gather his undivided attention. When not reading about bizarre and perplexing entities across the Universe, he can often be found cheering for his favorite teams in Football.