Last updated on January 2nd, 2023 at 05:28 pm
Nvidia is a well-known technological company, and a variety of people use its graphics cards. For optimum performance, anybody who has an Nvidia GPU installed on their PC wishes to pair it with an Nvidia G-Sync display.
However, people are doubtful if they can pay so much for a system that is future-proof after looking at the costs for these displays. AMD FreeSync is an adaptive synchronization technology that keeps your gaming PC from stuttering and screen tearing.
You wonder whether you can connect them to your Nvidia card and save a tonne of money when you look at the other side of the market and see the significantly reduced costs of the FreeSync monitors.
A hardware remedy for the horrors of screen tearing, AMD FreeSync is already built into some of the top gaming displays. Here is our guide on Does freesync work with Nvidia. So, let's get started.
---
Does AMD freesync work with Nvidia
Short Answer: The answer is that yes, you can use an Nvidia graphics card with any display and obtain a picture that looks as it does on any other screen.
You can use an Nvidia graphics card with any display and obtain a picture that looks the same as it does on any other screen. Nvidia used to exclusively support its own G-Sync displays and lock you into their ecosystem a few years back. Additionally, AMD solely backed the open FreeSync standard.
However, after Nvidia launched the "Nvidia FreeSync" project in 2019 and announced FreeSync compatibility for GeForce graphics cards, things changed. Owners of Nvidia graphics cards may now enable G-Sync on FreeSync and other adaptive sync displays.
There are restrictions on this choice, though. First off, only graphics cards from the GeForce 10 and 20 series enable this capability.
Second, you shouldn't use HDMI or DVI connectors to connect to your FreeSync monitor. Instead, you should only utilize the display port to connect the GPU to the monitor. Finally, you must set up Nvidia drivers that are 417.71 or newer.
Currently, Nvidia supports three different types of displays when employing adaptive sync technology:
G-Sync Ultimate: G-Sync Ultimate or G-Sync HDR displays have the whole set of HDR functions in addition to the G-Sync HDR module from Nvidia. They are the best available.
Regular G-Sync: The first-generation G-Sync displays come with a G-Sync module and only support Nvidia GPUs; G-Sync HDR is not supported.
G-Sync Compatible: Nvidia has approved Adaptive Synchronization or FreeSync monitors for usage with their GPUs. G-Sync Compatible monitors fall under this category.
They support the VESA Adaptive-Sync standard but lack an integrated G-Sync module. AMD GPUs are also compatible with them. With the most recent Nvidia drivers loaded and a G-Sync-compatible display, adaptive sync will be turned on by default.
Users are curious whether they can connect a non-certified FreeSync monitor to their Nvidia graphics card because there aren't many G-Sync Compatible displays available. It "may work, it may work partially, or it may not function at all," as Nvidia puts it.
This technology has helped a lot of people get high-quality screens, but it has also caused a lot of people serious problems. Your GPU and monitor choice will determine this.
---
How to turn on freesync with Nvidia GPU
Screen tearing is prevented via FreeSync, G-Sync, and Vsync, sometimes known as vertical sync, which synchronises the frame rate with the refresh rate of your display.
The first of the group, Vsync, approached synchronization from a software-based perspective. This enables it to have the broadest support because virtually anybody can utilize Vsync simply by going into a game's menu and turning it on, but it undoubtedly has drawbacks.
With Vsync enabled, the function does not adapt if your frame rate falls below the refresh rate of your display, which results in screen stuttering.
Both FreeSync and G-Sync rely on adaptive synchronization technology that is already integrated into the monitor, which scales to whatever frame rate your system is pushing at any given moment utilizing this simplified communication with the graphics card.
FreeSync has always been royalty-free, despite the fact that G-Sync is proprietary and has mostly been restricted to Nvidia graphics cards since its launch in 2013.
Connecting it will be simple if you own one of the G-Sync Compatible monitors that Nvidia has approved for usage with an Nvidia GPU. Just a few preparations are required to make sure everything runs properly.
STEP 1: Set up the monitor
Just like any other display, the FreeSync monitor may be connected, but make sure you utilize the Display port. Use the HDMI 2.1 port if your GPU is a member of the Nvidia GTX 16 series or RTX 20/30 series.
You ought to be using the most recent upgrade of Windows, which is a recent version. To launch the app, right-click on the Windows logo and select Settings. Choose Update & Security from the menu.
To check for updates, click the button. When you get a notification about pending updates, click the button to download and install it. After that, restart your computer to make the update effective.
STEP 3: Nvidia driver updates
The Nvidia drivers may have been updated by Windows updates. To be safe, it's recommended that you get the most recent GPU drivers from Nvidia's official website.
Go to the Nvidia website, type in your GPU model, and download the most recent drivers that appear. You must delete the current GPU drivers before installing the new ones in order to prevent conflicts and problems.
The finest and most dependable application for completely uninstalling drivers is Display Driver Uninstaller or DDU. Before beginning the procedure using DDU, disconnect your internet and keep it disconnected until the installation of your new drivers is finished.
By doing this, you'll prevent automated driver reinstallations and Windows updates from reinstalling the incorrect Nvidia drivers. As soon as the driver download is finished, restart your computer. If Nvidia publishes any new versions of the drivers, this step should automatically download and install the GeForce Experience to update the drivers.
STEP 4: Activate FreeSync
Your monitor's FreeSync function must be turned on through its own settings. Every brand of the monitor may have a distinct procedure.
On the desktop, right-click anywhere and choose Nvidia Control Panel from the drop-down menu. Select Change Resolution from the left menu bar's Display section. Select a FreeSync monitor and set the resolution to its maximum setting.
From the left panel, select the Setup G-Sync section. Select the option next to Enable G-Sync, G-Sync Compatible by checking the box. Apply the button.
---
Can You Use A G-Sync Monitor With An AMD Radeon Card?
Everyone was shocked by the moves Nvidia made in 2019. In addition to enabling connections to FreeSync panels, the business also enabled compatibility between its G-Sync monitors and AMD GPUs.
Naturally, only a small percentage of the new G-Sync models that have subsequently hit the market have upgraded their inbuilt modules to enable both Adaptive-Sync and HDMI-VRR. The VRR-compatible or Adaptive Sync-capable gaming consoles are supported by this improvement.
Users of the PlayStation 5 and Xbox Series X are free to select any G-Sync display. Also, a G-Sync display might be useful for PC gamers that have AMD graphics cards installed.
---
Fix your FreeSync problems
According to some reports, utilizing Custom Resolution Utility increases your panel's lower frequency range. This may help you resolve FreeSync difficulties with your monitor (CRU). Some displays have relatively limited operating ranges, which can reduce their usefulness; nevertheless, some are simply impossible to function outside of that range.
Download the CRU program and experiment with expanding the panel's FreeSync range to determine whether your monitor can utilize a lower frequency range.
You must choose a lower frequency by selecting the Edit button next to the name of your FreeSync monitor at the top of the main screen after installing the CRU software.
If there isn't a FreeSync Range data block shown on the next screen. Add one and choose OK to match this frequency range by adding an Extension Block.
Restart your computer after that to use the Pendulum demo to test the new range. You must increase the lower frequency in CRU, restart the demo, and try again if you get a blank screen or detect any abnormalities when it launches.
That's all there is to it: G-Sync compatibility without the additional cost of display hardware that supports the technology. For the greatest experience, try combining the feature with the best gaming SSD, which will give you smooth frame rates and lightning-fast loading times.
That's all for today's article on Does freesync work with Nvidia. Do check out all the sections and know what you should do. Till then, stay safe and follow us for more upcoming gaming coverage
Follow us on Twitter & like our Facebook page for more post-updates
---
Check out more NVidia Articles –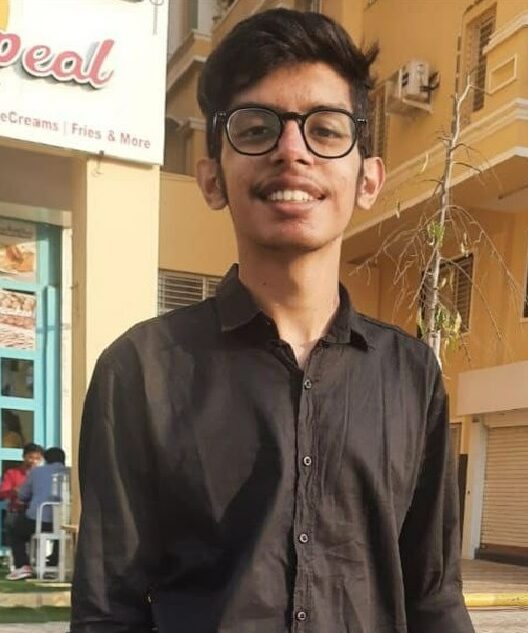 An experienced gaming content writer who emphasizes on offering the most recent information and how-to tutorials for the trending titles. Being a Hardcore gamer himself, he likes to try an array of games and likes to spend his time exploring them. He likes to unwind by listening to R&B music when he's not writing about gaming stuff.