Last updated on January 4th, 2022 at 09:37 am
Friday Night Funkin' (abbreviated FNF) is a free-to-play rhythm game that debuted in 2020 as part of a game jam. Cameron "Ninjamuffin99" Taylor, David "PhantomArcade" Brown, Isaac "Kawai Sprite" Garcia, and evilsk8r designed the game.
While the game's look is inspired by Flash games, it shares some gameplay elements with Dance Dance Revolution and PaRappa the Rapper.
Newgrounds, a prominent gaming site that flourished in the early 2000s, is credited with resurrecting the game. Characters from the Newgrounds site's external material make up the majority of the game's roster.
Boyfriend, the player character, must participate in singing and rapping contests against a variety of characters in order to date his love interest, Girlfriend.
The goal of the game is to duplicate your opponent's notes using timed inputs while avoiding running out of life for the duration of the song.
The game was made for the Ludum Dare 47 game jam, which will take place in October 2020. The full edition of Friday Night Funkin': The Full Ass Game, which was funded on Kickstarter, is set to be released in early 2022.
Friday Night Funkin' is a rhythm game in which the player controls Boyfriend, a guy who must defeat a succession of opponents in order to keep his Girlfriend, his significant other, in his life. Today we are going to discuss How to make an FNF mod. So, without any further ado, let's get started.
---
How to make an FNF mod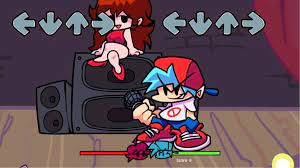 Playing Friday Night Funkin is a lot of fun. Friday Night Funkin Mods brings a whole new level of excitement to the party. But what if you could create the FNF Mods you desire? The answer to the question "How to Make an FNF Mod?" may be found here.
Many people realized when Friday Night Funkin was first released on itch.IO that it was going to be a remarkable game. Although the initial version of the game was enjoyable to play, new stories and characters had to be introduced after a while.
Ninjamuffin and his team, the game's creators, did not hesitate to reveal the game's codes. As a result, new characters and FNF Mods were created for the game. So that the game's popularity might continue to grow.
The community has generated a significant number of mods for Friday Night Funkin. The game has been a hit since its initial release on Itch.IO, and the number of mods released has continued to rise. It is possible to create your own FNF mod, but how do you go about doing so? We'll go over everything you need to know about FNF modding in this article.
Let's start with the applications you'll need to make tweaks for Friday Night Funkin.
Obviously, it's Friday Night Funkin. The original game can be downloaded on itch.IO. Adobe Photoshop is an image editing tool that allows you to export transparent PNG files. You'll need an audio editing application like audacity because Friday Night Funkin is a rhythm game.
First and foremost, you must come up with a vision for the mod, including how it will appear, what it will include, and what will set it apart from others. Because there isn't much else to do in the community, most people choose to focus on storytelling and introducing new characters.
Image Editing
You'll need an image editor like Adobe Photoshop or Animate CC for this part. After you've loaded the editing software, you'll need to load the image you want to work on. In this part, you can alter your character's every move. You can save the files once you've finished altering them.
You can use any sound, image, or texture editor you choose as long as you convert the files to the appropriate formats. Creators may either edit the JSON files or use the debug menu to alter the tracks. Use the one that is the most convenient and known to you. If you're just starting started, the debug menu is a good place to start because the JSON inputs can be perplexing at first.
Follow the steps below to locate the characters:
Friday Night Funkin>assets>images
---
Song Editing
You can now import an instrumental track and a vocal track into an audio editing tool like "audacity" that you installed on your PC. Creators can line up the tracks once you've loaded them into the audio editing tool. You can export your song in OGG format once it's finished. Creators can save your track directly to the game's music folder.
Audacity, or any other tool, is required. Go to sounds or music after diving into the game files. In music, you must decide whether to change the instrumentals or the vocals. However, if your music editor allows it, you can use both. Second variant: These are rather straightforward to change in terms of sound. I believe you can see what I'm talking about.
Select export and save as an.ogg file with the name of the original soundtrack. You can edit the music by dragging or pasting it into the game files.
Any picture or animation editor will suffice (like Animate CC). Then you must load the image (for example, BOYFRIEND.png) and alter it. Be as precise as possible and work diligently so that your mod receives a higher grade. Save the file after you're finished, and you'll get altered sprites.
This is a lot less difficult than sound editing. You can utilize the debug menu, however, the JSON files can also be edited. If you utilize the debug menu, you must also save the file; if you don't, don't worry, autosave is at your disposal.
---
Chart Creation
To make a custom chart, go to the section where the music you want to make is located and press the 7. The debug menu will appear. You may also modify JSON files here. There are also a number of options available here.
Remember to test your FNF Mod before releasing it. If you followed this procedure when creating FNF Mods.
---
Publishing
Make sure to include all of the mod's features, as well as screenshots from the game. Don't do a recolor because simple mods aren't allowed on GameBanana. The license part is entirely up to you, but I recommend that you leave it blank. Make sure it isn't too harsh or too simple. Make a nice mod with screenshots and working textures, or make it a WIP if it isn't finished.
---
How to download and play Friday Night Funkin Mod
Listen, I'm a major supporter of what's already in the game. Friday Night Funkin' is a terrific effort started on Newgrounds by ninjamuffin99. If you want to try out the community's vast array of fan-made games, we recommend downloading the Itch.io version of Friday Night Funkin'.
After downloading Friday Night Funkin' from Itch.io, you can browse modding websites like GameBanana, FNFunkin, and Mods.
Start with Ninja and then move on to the top mods or whatever else appeals to you. The instructions are almost always included with the mods, and once you get started, it's rather straightforward.
While the original game is amazing, the canvas it provides enables community development to be unfettered. There are a plethora of amazing mods to choose from, and the magic doesn't have to be confined to the ones you employ. Donate to the Itch.io developers as well as you have the opportunity.
To start playing the game when you've downloaded it or opened it in your browser, simply press Start on the Main Menu. The game can be played in a variety of ways, depending on your level of enjoyment.
You can utilize a joystick, keyboard, or a Dancing Dance Revolution-style dance pad. I don't have a dance pad, but now that I've discovered itch, I'm going to seek one online. There's a dance-pad section on io! It'd be worth acquiring one just for this game, but I had no idea there was a dance-pad scene in the indie scene.
Observing other people's games and understanding what works and what doesn't can help you improve your own.
You can think about and come up with your own ideas while watching others play—you might notice a little detail that lifts your game to the next level.
That's all for today's article on How to make an FNF mod. Do check out all the sections and let us know how this guide was helpful for you while playing the game. Till then, stay safe and follow us for more upcoming gaming coverage.
Follow us on Twitter & like our Facebook page for more post-updates
---
Check out more FNF Games –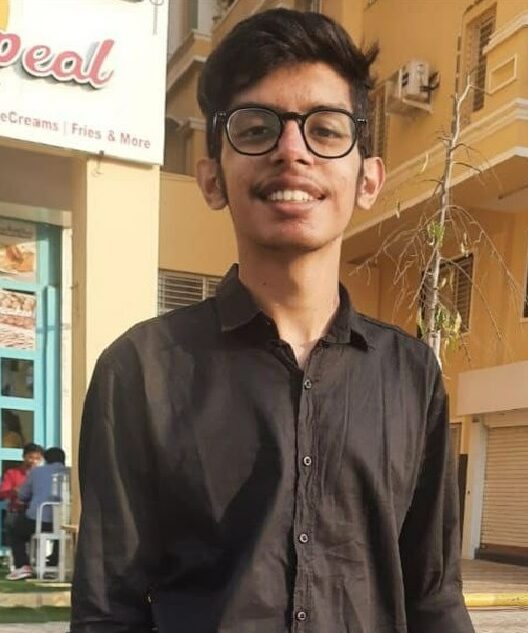 Jatin is an aspiring dentist with a keen interest in video games who likes to spend his time playing an array of different games. Other than that, he is a die-hard basketball fan who often embraces R&B music.