Last updated on January 17th, 2023 at 05:59 pm
On the Nintendo Switch, there are educational games like Game Builder Garage that teach players how to program as well as multiplayer brainteasers like Big Brain Academy: Brain vs. Brain that let players test their logical reasoning prowess against friends and family. Don't undervalue the educational value of role-playing games either (RPGs).
Numerous RPGs for the Nintendo Switch teach players about ways of living that are different from their own and give information about various locales as the game progresses.
Instead of merely exploring a fantasy country and rescuing a princess, while it is amusing too, your children may play in a way that is excellent for their brains this way.
Your kids will have so much fun playing the top educational Switch games that they won't even be aware they're learning anything. Here are a few that we advise.
Here is our list of Top 14 Nintendo switch educational games. So, let's get started.
---
Top 14 Nintendo Switch Educational Games
Support us! If you Buy Games using our affiliate link, we receive a small affiliate commission at no extra cost to you. That's a great way of supporting us.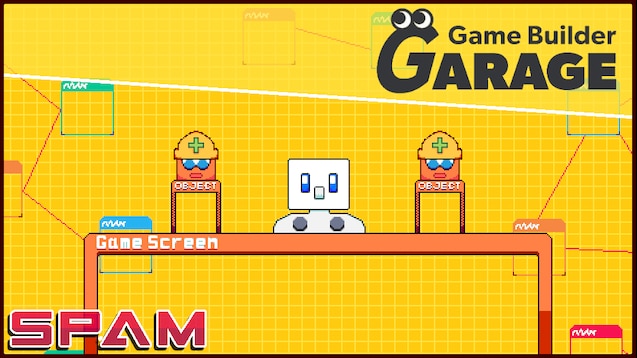 Although creating video games is also enjoyable, playing them is fun. Interactive Lessons and Free Programming are the two modes available in Game Builder Garage. Your youngster will follow entertaining, interactive lessons in the Interactive Lessons mode as they learn about game creation from the standpoint of Nintendo game developers.
Your child will develop seven distinct games as they progress through the lessons (using clear, highly visual instructions), getting a better understanding of what the player sees on the screen and what the programmer sees behind the scenes at each level of the production process.
They may use the skills they've learned throughout the session to make their own games in the Free Programming mode.
---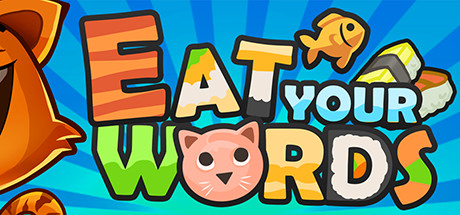 Cleaning dishes and teaching children to seek for words in letters all in one. The goal of this adorable game is to see how many words you can spell with a limited number of letters. To advance to the next level, locate them all.
Both younger and older kids will find the ideal degree of challenge among the 540 available levels thanks to the variety of difficulty levels.
---
BodyQuest is an excellent science-based game that piques children's interest in the human body. It's a scientific incursion that passes for an exciting and epic journey. Players take on the role of magically scaled-down researchers who enter a human's bloodstream in an effort to find a secret treatment while fending against extraterrestrial invaders.
Through 25 carefully crafted levels full of riddles, minigames, viruses, enormous rolling stones, sticky walls, typhoons, and other hazards, kids learn about the anatomy, physiology, and inner workings of the human body.
For youngsters ages 6-7, 8-9, and 10 and upwards, the science information in this instructive Nintendo Switch game is focused toward these age groups. Players learn about the respiratory system, neurological system, musculoskeletal system, circulatory system, and digestive system in BodyQuest.
---
4. Big Brain Academy: Brain vs Brain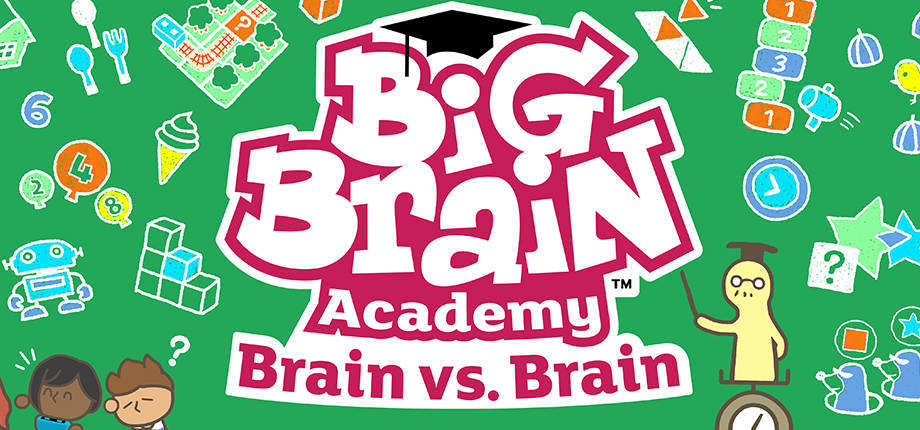 There are single-player and multiplayer modes for this brainteaser game. While the multiplayer version pits loved ones against one another to see who can properly answer the puzzle the fastest, the single-player mode enables your youngster to practice brain teasers on their own.
One of the finest features of this game is that each player's difficulty level may be customized. For a small kid and an adult, the game may be configured to different difficulty levels. This makes it a terrific game for families to enjoy and learn new things together because players of all ages can play together fairly.
---
Most children would rather do anything other than math class. However, this instructional Nintendo Switch game transforms the world of numbers and operations into a stunning, enthralling video game. Kids will love Numbala because it sneakily teaches them arithmetic while taking them on a dog-saving quest with gorgeous visuals.
One of the finest Nintendo Switch games for kids is Numbala because it has a compelling narrative, is morally upstanding, and aids in the development of fundamental arithmetic skills including numerical identification, addition, subtraction, and comparisons.
The critically acclaimed video game was developed with the help of neuroscientists and tested on young users.
Through more than 20 stages, players control a flying spaceship while resolving riddles, dodging hazards, grouping numbers and dots, and more. Your kids will adore this Nintendo Switch game, and you can feel good about them playing it.
---
6. Little Mouse's Encyclopedia
As Little Mouse, explore the outdoors. A new encyclopedia page with all kinds of details on the plants, animals, and other things you uncover gets produced when you discover new things in nature. Four enjoyable places make up this planet in the form of picture book artwork.
Little Mouse's Encyclopedia enables you to explore like a mouse with a magnifying glass while learning about the flora and fauna for children who like nature (or for those you wish would want to spend more time outside).
Players take on the role of explorers as they explore gorgeous, hand-painted visuals. Players examine informational cards with intriguing data about more than 160 different plants and animals in the area using a magnifying glass.
There are several ecosystems and habitats to explore, including a pond, the forest floor, and a mouse's subterranean tunnel. You may also select to play while listening to soothing music or ambient noises like chirping birds.
Little Mouse's Encyclopedia is one of the greatest Nintendo Switch games for beginners because of how easy and straightforward the controls are. This allows young children with little to no video gaming experience to play independently and acquire confidence.
---
7. Clubhouse Games: 51 Worldwide Classics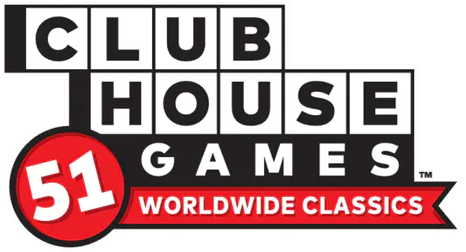 Clubhouse Games: 51 Worldwide Classics, you may virtually participate in a variety of card games, board games, and other classic game genres. Your youngster will get a solid understanding of the ideas and methods involved in each game as they grow proficient at it.
The video game features a variety of games that are popular throughout a wide range of cultures and nations, giving it a fantastic method to combine cultural discovery, analytical abilities, and enjoyable gameplay. Chess, Shogi, Hanafuda, Chinese Checkers, and Hare and Hounds are a few of the games you may play.
---
8. Educational Games for Kids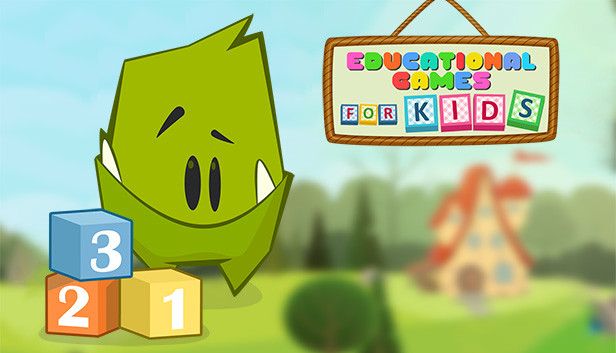 For children from ages 3 to 18, the video game bundle Educational Games for Kids includes 21 unique games with 51 variations. The games are informative, logical, secure, and age-appropriate even though their concepts, visuals, or plots may not be particularly earth-shattering.
Players pick up new ideas and hone important abilities including memory, reflexes, logic, music, mathematical reasoning, geography, and more. There are several alternatives for kids as young as three and four years old, making this one of the finest Nintendo Switch games for toddlers.
Reflex games, simple jigsaw puzzles, memory games, basic mazes, games to learn patterns, and games to learn the numbers, shapes, animals, and colours are a few examples. For older kids, there are more challenging puzzles, mathematical operations, and lessons on national and international flags.
---
9. Animal Crossing: New Horizons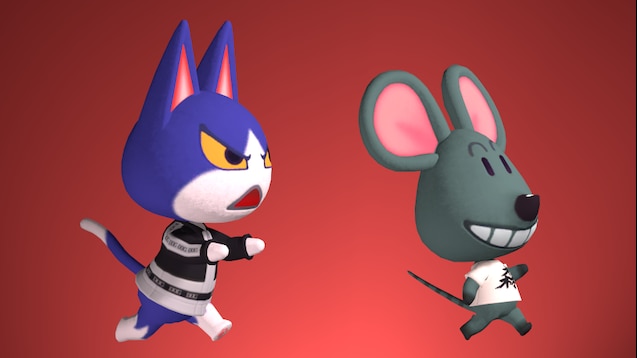 On the Nintendo Switch, one of the most played games is Animal Crossing: New Horizons. Your youngster will design and build their own island in the game. Through the many obstacles presented in the games, students will gain knowledge about various areas of the globe as they explore the island.
For instance, your youngster can find real-world counterparts of insects, fish, and fossils and bring them to the island's museum.
The owl in charge of the museum will instruct them on what they brought after they have donated the goods. There will be possibilities for your kid to learn about works of art when curating the museum's art gallery, as they will have to work to identify between genuine and fake items.
---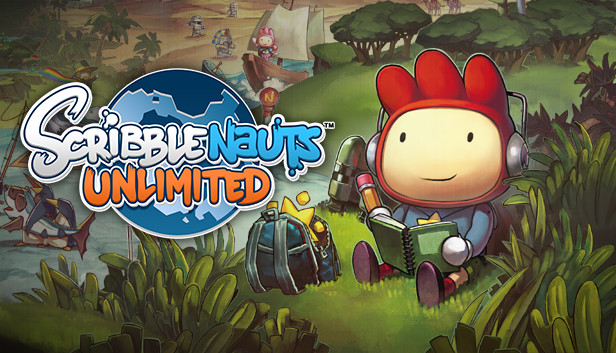 Kids will enjoy playing the imaginative and problem-solving game Scribblenauts. Players take on the role of Maxwell, a fictitious figure with a magic notebook that can make anything they write down come to life. Players utilize the object once it comes to life on the screen to unlock new worlds and regions to explore and solve puzzles.
The game transports players to famous vistas and intriguing locations, and there are 41 siblings and alter personalities to uncover. Children get to use their imaginations and solve challenging challenges.
---
11. Nintendo Labo Variety Kit
The Nintendo Labo Variety Kit is something you should think about if you have a child that is always constructing and making things, or if you want to encourage them to do so. Five actual, physical cardboard toys that your child must assemble are included in the kit: two remote-control vehicles, a fishing pole, a home, a motorcycle, and a piano.
The game will guide your child through the construction of a working replica of each toy rather than giving them written directions to follow.
After construction is complete, the cardboard creations are integrated into the gameplay, bringing the real and virtual worlds together. Each toy has a specific location to house the Nintendo Switch and its Joy-Cons.
For instance, the Switch might be placed over a piano's keys, and it would play music when you pressed the cardboard keys. This kit is excellent for integrating STEM principles and creative thinking into playing because your child basically helps develop components for the game.
---
12. Abbie's Farm for kids and toddlers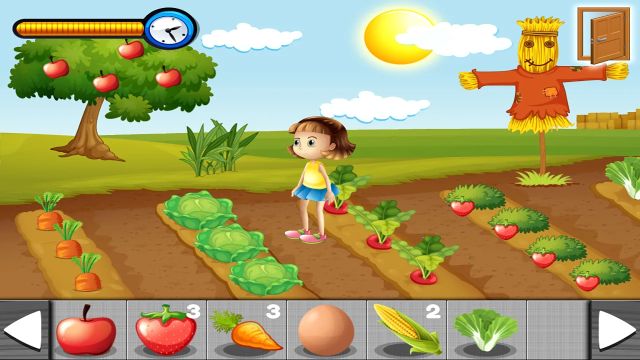 There are several tasks to complete every day when working on a farm. Kids will love learning about animals, growing food, math, cooking in the kitchen, and other topics. Little kids may learn and have fun while playing these straightforward games.
---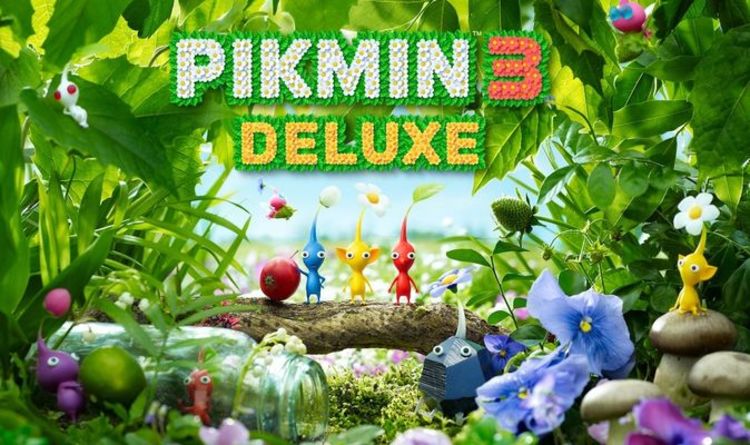 A strategy and puzzle game with appealing graphics is Pikmin 3 Deluxe. Three explorers from a planet in need of food arrive on planet PNF-404 in the game in the hopes of finding food.
In the game, your youngster will take control of Pikmin, a race of plant-like animals that will aid the explorers in fending off dangers, exploring the world, and gathering food.
If your child wants to solve the challenges they'll encounter on planet PNF-404, they'll need to collaborate with their team of Pikmin and use their imagination. Additionally, the game has Story and Mission modes that let your child play with others, which adds to the collaborative character of the game and teaches lessons in collaboration.
---
Another game that lets your youngster play the role of a game producer, but with a Super Mario theme, is this one. Your child may create side-scrolling platformers (in the classic Super Mario style) using none other than Mario himself with Super Mario Maker 2.
It's a terrific game for players to develop their own imagination because of all the tools accessible to utilize throughout the game-creation process, such as the traditional coins, Super Leafs, and Fire Flowers, and all the varied gaming concepts available for your youngster to tamper with.
In addition to playing the games they create, your youngster may take on the challenge of the pre-made courses offered in single-player Story Mode.
That's all for today's article on the Top 14 Nintendo switch educational games.  Do check out all the sections and know you should know which one is the best for you. Till then, stay safe and follow us for more upcoming gaming coverage.
Follow us on Twitter & like our Facebook page for more post-updates
---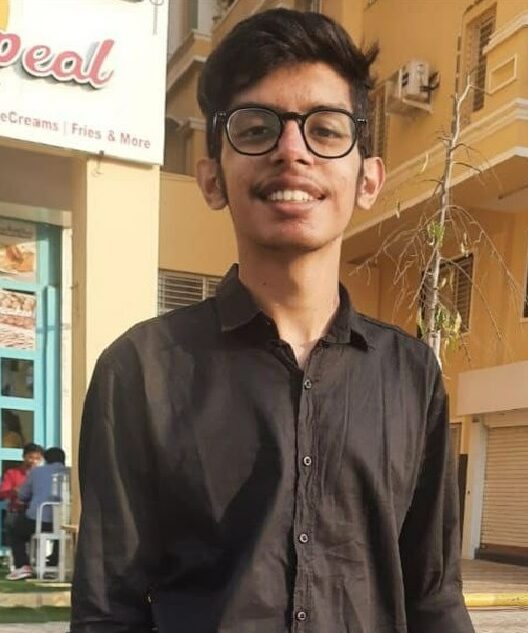 Jatin is an aspiring dentist with a keen interest in video games who likes to spend his time playing an array of different games. Other than that, he is a die-hard basketball fan who often embraces R&B music.