Last updated on January 2nd, 2023 at 05:33 pm
With its most recent gaming console, Nintendo took a gamble. Similar to the $399 Wii U, the $299 Nintendo Switch is a fully functional home gaming device that can also be carried about like a 3DS.
Thanks to the 6-inch tablet chassis and the wireless, detachable Joy-Con controllers, Nintendo is trying some really fascinating ideas with this gadget. The Switch represents an entirely new approach to gaming, rather than directly competing with the PlayStation 4, PlayStation 5, Xbox One, or Xbox Series X.
Despite its small size, Nintendo Switch has amassed a number of expansive kingdoms and open worlds since its release. Below, we've compiled our list of the top open-world games on Switch.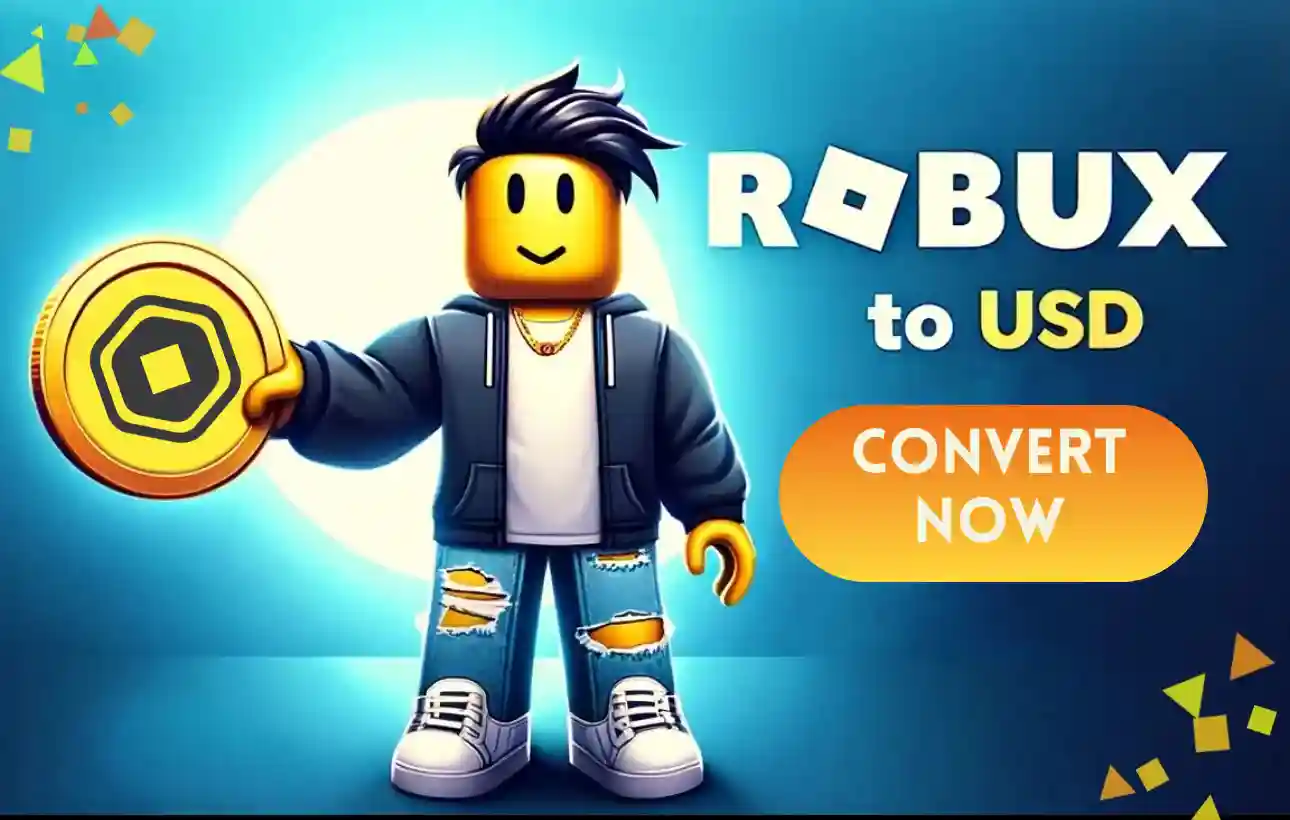 What exactly is an "open-world"? A big overworld has to be explored, ideally with as little gating as feasible. Whether you have what it takes to survive or not, the non-linear flexibility to move anywhere, anytime, is a crucial component of the titles below.
Here is our list of Top 21 Open-World Switch games. So, let's get started.
---
Best Open-World Nintendo Switch games
1. The Legend of Zelda: Breath of the Wild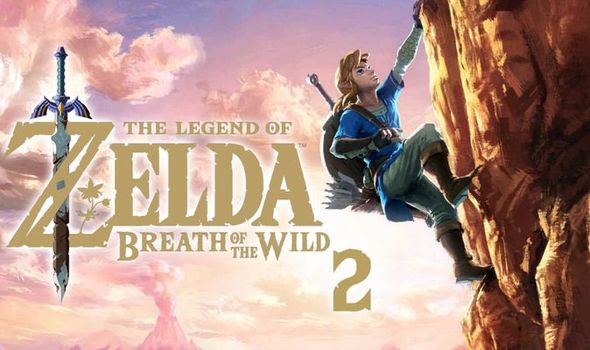 One of the most significant gaming series in history is undoubtedly The Legend of Zelda and for good reason.
But the fact that Breath of the Wild defied the constraints of what this series had previously been and delivered us something so wonderful that fans are almost yearning to play its sequel just because they expect it to be that good cannot be overlooked in this situation.
Instead of linear temples and dungeons, Hyrule is a wide area full of mini-dungeons, monsters, and other things that you may explore in your own time.
---
2. The Witcher 3: Wild Hunt – Complete Edition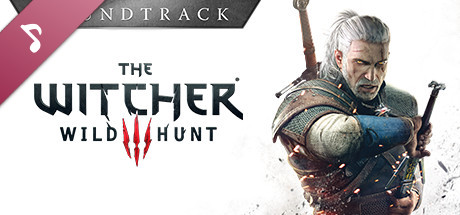 The Witcher 3 is a fantastic game with a story that is not to be missed, and it is one of the "impossible" conversions for the Nintendo Switch. There are many positive aspects of this game, but I want to highlight how efficiently it manages its cities.
They have the sense of real towns, and when you arrive in one after finishing a mission, the immersion is difficult to duplicate. The fighting is this game's sole genuine weakness, albeit it is more boring than awful. It's still incredible to launch this game and simply awe at what Saber Interactive managed to do.
---
3. Dragon's Dogma: Dark Arisen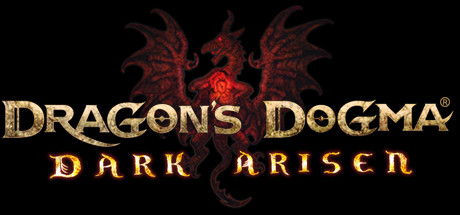 Tight, engaging fighting and the size of its open-world make up for what it lacks in grandiose plot and mythology.
Even if Dragon's Dogma isn't flawless, the action RPG from Capcom nevertheless shines on the Switch. If you didn't enjoy the 2012 version of Dark Arisen, this port of the update won't win you over, but we still heartily recommend it.
---
4. Xenoblade Chronicles 2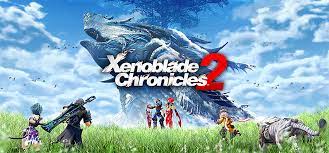 Xenoblade Chronicles 2 was the last significant game released for the Switch during the console's debut year of 2017, and it was an eagerly anticipated sequel to the first game we previously covered. You'll discover that this title is larger, bolder, wider, and more, in keeping with how sequels operate.
You'll play the part of Rex, a young lad who works as a salvager and discovers a mysterious weapon called the Aegis. You can also call her Pyhra or Mythra; either or is appropriate in this situation. They need to go to the World Tree, but they are also being sought for by other groups for different reasons.
---
5. Starlink: Battle for Atlas
The only open-world Star Fox game to date, Ubisoft's multiplatform Starlink: Battle for Atlas is best played on the Switch due to the inclusion of special Star Fox content. No Man's Sky comparisons are appropriate, even though the game didn't immediately top the charts.
Perhaps as a result of its reliance on large toys-to-like attachments at a time when the majority of us were already drowning in plastic peripherals. One of the best space exploration and dogfighting video games money can buy.
These days, you can purchase it for a pittance, therefore we firmly urge you to buy it the next time you see it on sale.
---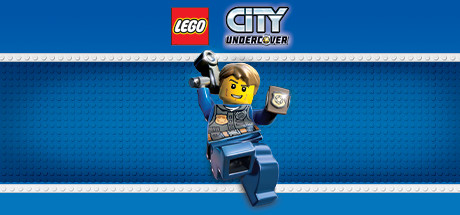 Okay, let's take a break from the fantastical material and play an open-world game where you may wreak havoc all over a sizable contemporary metropolis. It is indeed LEGO City Undercover, and playing it is as much fun as it is funny. It's amazing what the LEGO video game creators can produce with a practically original setting.
Even while they clearly like their licensed material, they appear to have had more freedom to explore many other intriguing concepts in this game that would not have worked in any other works. You'll definitely enjoy this one if you enjoy corny vintage police dramas.
---
Monster Hunter has previously been discussed, so why not add to the list? The game you ought to get if Wings of Ruin is a little too "anime" for you is Monster Hunter Rise.
It's a lot of fun and not just a mainline game; it was made specifically for the Nintendo Switch. In reality, it was one of the best-selling books of 2021, topping the list in Japan for the entire year.
As a hunter, you will attempt to defend your community from creatures while simultaneously exploring a vast, uncharted environment. There is plenty of material in the game, and there will be a sizable DLC pack later this year, so you'll have more monsters to slay and tales to discover.
---
8. The Elder Scrolls V: Skyrim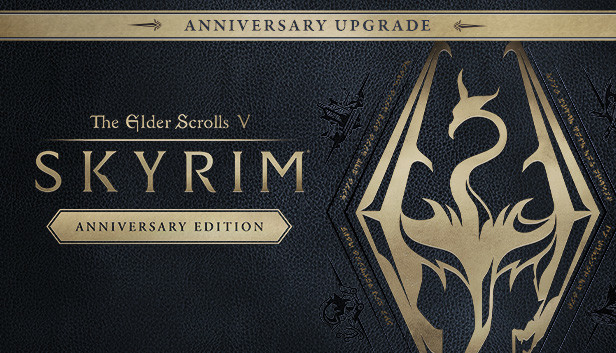 With its grandeur and ambition, Skyrim set the bar for the current open-world experience, thus its surprising inclusion in the Switch announcement video back in October 2016 was much-welcomed news.
If you're looking for smooth, polished perfection, Zelda is lower on our list; yet, if you're looking for an epic adventure that's full of bravery, glory, and not a little jank, this is still one of the greatest examples available.
---
9. Minecraft: Nintendo Switch Edition
I think that Minecraft can be pretty much anything you want it to be. Open world games are popular for many reasons, but if you enjoy them for the thrill of exploration and discovery, it's difficult to find anything better than Minecraft.
Every new seed represents a brand-new universe brimming with surprises, and every cave or cliff offers the prospect of brand-new experiences.
Amazingly, despite the fact that most of us have undoubtedly played a game to the point of exhaustion, Minecraft still has the ability to make you believe that you are there.
---

As it was advertised as having a cosmos that you could explore at your leisure, never grow bored with, and even play with pals, No Man's Sky was hailed as the "next major stride" in gaming. But when we first acquired the game, it wasn't at all like that. And as a result, both the game and Hello Games received flak.
In contrast, in 2022, the planned Switch edition of the game is undoubtedly the greatest since developers enhanced everything, introduced multiplayer, and gave the world a level of richness that makes it worthwhile to explore.
---
11. Hyper Light Drifter: Special Edition
A top-down adventure game called Hyper Light Drifter: Special Edition offers a wordless country to explore and solve puzzles in. It's a timeless independent title with plenty of surprises that runs well on Switch in docked or portable mode.
If you've got this on your "to play" list, we strongly advise that you play it right now so you may explore its stunning pixel universe.
---
12. Burnout Paradise Remastered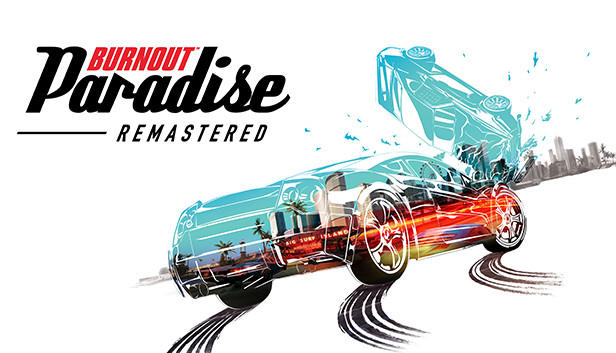 Open worlds are also possible for cars. Burnout Paradise may have been the series' grand finale, but the fact that Electronic Arts can rerelease it almost unchanged on new systems without feeling objectionable says something.
Enjoy a leisurely drive while listening to music and taking in the surroundings, or explore Paradise City and participate in a choice of races and other events. Alternately, you might engage in the Burnout manoeuvre and benefit from big wrecks.
How you choose to spend your time in this paradise is entirely up to you.
---
13. Divinity: Original Sin 2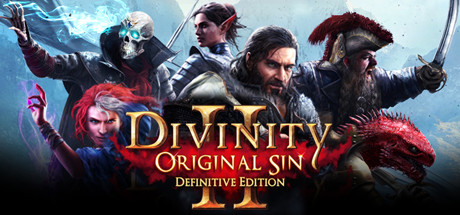 The fact that you may play it with up to 4 buddies and create your own characters in Divinity: Original Sin 2 makes it the right choice for you. even if you wish to be a skeleton in the dead! in fact!
You'll be in the Rivellon universe, which is immensely wide in the best ways conceivable and where you'll always discover new ways to play and have fun. And by "develop your character," we really mean "create them." because there are 200 talents to learn and 12 skill schools.
There are several methods to make your persona compelling.
---
14. Dying Light Platinum Edition
Although Dying Light 2 is already out, the first game is still quite enjoyable and in-depth. Dying Light's Platinum Edition includes all four DLC packs, as well as every skin bundle available, in addition to the game's fully developed and huge main game universe.
Additionally, Dying Light emphasises parkour, so in addition to battling zombies and humans, you'll need to move fluidly across the world to live. If you're able to live, that is.
---
You are required to ascend the mountain in A Short Hike, as the name of the activity suggests. You can, of course, whenever you want. If you want to relax and have fun, there are plenty of sights to take in, people to get to know, and side activities to engage in. And you really ought to.
Even while it won't take you very long if you try to get to the goal right away, if you take your time and truly take in the mood of this tiny game, you'll discover that it stays with you for a while.
---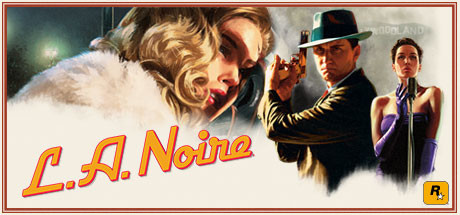 Although Rockstar Games is renowned for producing some highly intriguing games, L.A. Noire caught many by surprise with its more realistic and perhaps detective-style gameplay.
You assume the character of Cole Phelps, a 1947 LAPD detective. You'll be given a variety of cases to solve, but in order to find the information you need, you'll need to actually hunt for cues and question potential suspects.
Both artistically and in terms of gameplay, this game truly pushed the envelope, and to be honest, it kind of succeeded. Visit L.A. Noire if you're open for trying something new; it was definitely a different type of adventure.
---
17. Assassin's Creed: The Rebel Collection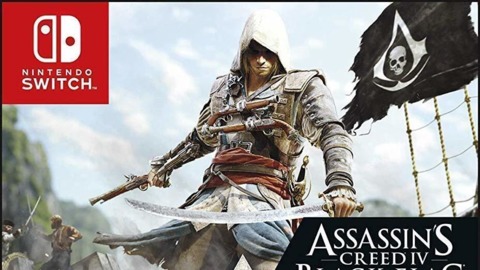 There are a few Assassin's Creed titles available for Switch users, but if someone asks which one they should play, there is a very apparent right response.
Black Flag, the fourth game in the main series, as well as the series spin-off/interquel Assassin's Creed: Rogue are both included in the Assassin's Creed: The Rebel Collection.
The beauty of the Caribbean waves and pirate communities are shown in superb portable form in this fantastic port of one of the series' high points. Sailing the high seas as Edward Kenway feels not different to the travels of a young cel-shaded sailor we originally experienced back on GameCube.
---
18. Kingdoms of Amalur Re-Reckoning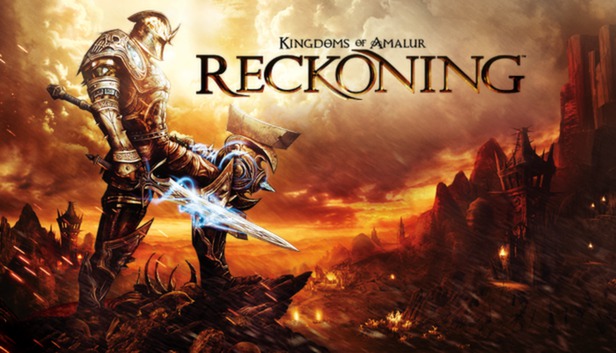 You will play a character in this game that has been improved who is attempting to stop a conflict from breaking out. This, as you might think, is not the simplest thing to accomplish. But there is a big universe to experience, which makes up for it.
Additionally, you'll have complete a variety of tasks, sidequests, and other adventures that are said to take "hundreds of hours" to complete after building the main character however you see fit. That is a lot of information. Even the reviews concurred.
---
The arbitrarily generated open areas of Don't Starve have the appearance of a merciless version of Minecraft, and the game's enjoyment comes from facing and overcoming the difficulties of surviving in the wild.
The Switch version of Don't Starve is a fantastic way to play the game, and once it has its hooks into you, it might be a touch tedious and might not be for everyone.
---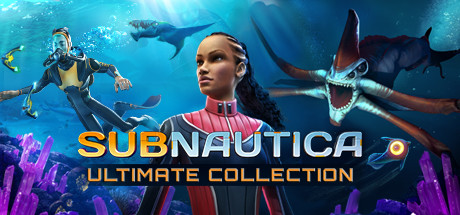 Subnautica is a fantastic example of taking a straightforward idea and making the most of it. Because this game is more than simply survival; it's also an investigation of this enigmatic universe, a combat game in which you must battle the game's monsters, and more.
The alien planet 4546B, which also happens to be an underwater world, is where your ship has crash-landed. You must venture its depths to acquire the materials and tools needed to construct a base and live to see another day.
---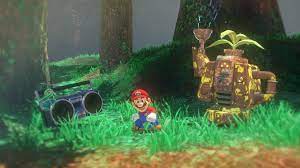 The most recent Mario game, Super Mario Odyssey, was anticipated to be enjoyable, but no one anticipated it to be this fun. Bowser has abducted Peach once more, but this time he is preparing for her wedding by taking her throughout the globe and beyond.
You, Mario, and Cappy, his newest friend, must rescue the day. Odyssey defies numerous Mario norms by letting you do tasks mostly at your own speed. You may find a lot of Moons in each kingdom, which is all quite large. Additionally, Cappy enables you to "inhabit" other objects in order to complete tasks.
That's all for today's article on the Top 21 open-world switch games.  Do check out all the sections and know you should know which one is the best for you. Till then, stay safe and follow us for more upcoming gaming coverage.
Follow us on Twitter & like our Facebook page for more post-updates
---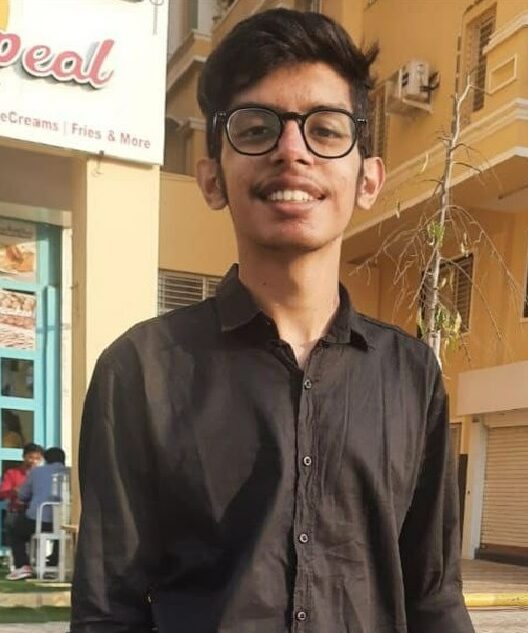 An experienced gaming content writer who emphasizes on offering the most recent information and how-to tutorials for the trending titles. Being a Hardcore gamer himself, he likes to try an array of games and likes to spend his time exploring them. He likes to unwind by listening to R&B music when he's not writing about gaming stuff.