Roblox isn't a new platform; the online game service launched in 2006, but its popularity has grown since then. Roblox is a new go-to option for those looking for games to play with their friends while being isolated.
If your children currently play Roblox, you're undoubtedly searching for a method to make their screen time more instructive. Yes, there are instructional games for youngsters in the Roblox universe.
Roblox's aesthetics and whole platform are geared toward a younger demographic. Although the nature of most of its games may have attracted an older audience, the platform as a whole is designed for young people to enjoy.
There will always be shady, unsavory aspects of the internet that are beyond our control. Setting certain ground rules and monitoring your child's activities, on the other hand, will undoubtedly keep your children safe and happy.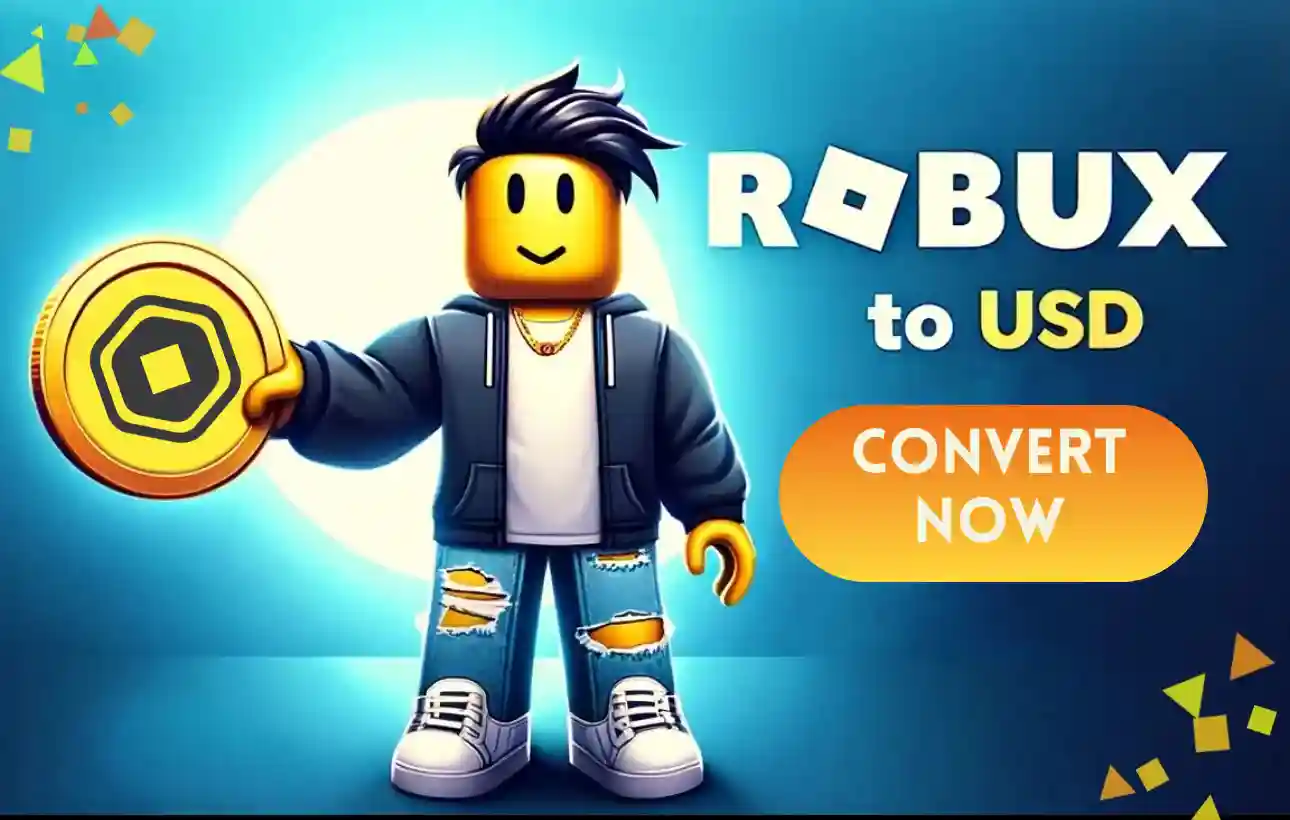 Don't worry if you're unsure about putting kids in front of a Roblox game. Here is our list of the Top 16 Roblox educational games.
---
Top 16 Roblox educational games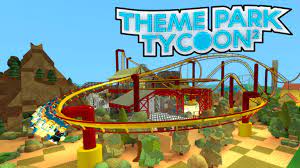 This game encourages players to immerse themselves in the experience and think beyond the box, which is why it's become such a popular platform for kids (and youngsters at heart) of all ages.
You may personalize your own theme park in a variety of ways. You may alter the landscape, pick the scenery, set up merchant stalls (for food, merchandise, and so on), and create hundreds of theme park attractions from the ground up.
Players acquire additional things, customizations, and achievements as they progress.
The goal is to draw them in, entertain them, and satisfy their requirements. Your reputation develops exponentially as your visitors expand (and are kept happy—very crucial!).
---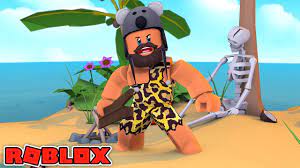 Players join tribes in Booga Booga and try to endure the varied hardships that the island planets have to offer. Defend your tribe from enemies, gather resources to keep it alive, and collaborate with others to improve your tribe's skills.
While this game may appear straightforward at first, there are a variety of tactics that can be used to help you progress or level up more quickly.
Booga Booga is one of the most well-developed survival Roblox games, and it encourages collaboration and teamwork.
---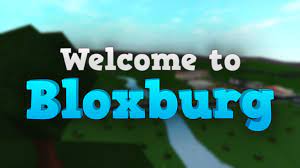 Bloxburg is a pleasant, slow-paced roleplaying game that enhances immersion and encourages a lot of inventiveness.
You essentially live in a virtual world (Bloxburg) and must do realistic, everyday tasks such as getting a job, building a house, purchasing a vehicle, and so on. Of course, the majority of these jobs need the use of resources.
It's a realistic simulation, similar to The Sims, but with simpler and uncomplicated "quests."
You must study talents in order to receive various perks in addition to addressing your avatar's demands on a daily basis (or even advantages in your job). As you go through the game, you will be able to construct greater homes and acquire better stuff. Bloxburg's major focus, however, is roleplaying.
---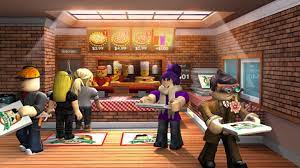 Work at a Pizza Place is a delightfully addicting high-stakes simulator. The game's purpose is simple: operate the pizza store, which was created by Roblox user Dued1.
Orders must be filled, staff must be managed, the proper pizzas must be delivered, and the establishment must not be burned down. Despite its simple idea, it's another Roblox blockbuster hit, with over 623 million views and users to date.
---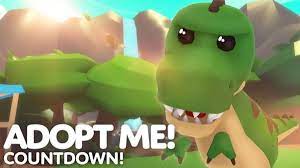 Adopt Me! is a gentle, slow-paced game based in the Adoption Island environment. It's a sharp contrast to the games we've covered thus far (i.e., Jailbreak and Theme Park Tycoon 2).
You get to adopt pets, create dwellings for them to reside in, and explore the strange island when you have free time, as the name indicates. The aim is to ensure that all of the creatures you've rescued receive adequate care.
---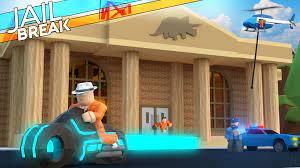 In another of Roblox's award-winning games, jailbreak, players can collaborate to plan a heist or work together to stop criminals from committing a robbery. There are three groups: cops, inmates, and criminals.
If you're playing as a prisoner, you'll have to find out a means to get out and become a criminal. Once you've established yourself as thieves, you may rob banks and jewelry stores to fund the acquisition of quicker getaway vehicles such as Bugattis and Lamborghinis.
---
7. Scuba Diving at Quill Lake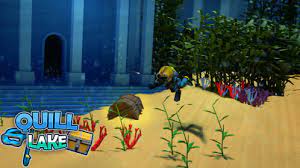 Scuba Diving at Quill Lake is an amazing puzzle game in which players search for riches at the bottom of a lake. Kids tackle a variety of difficulties while honing their critical thinking and problem-solving abilities, and they may use their game points to upgrade their equipment.
---
This is a rather self-explanatory game. Hide and Seek Extreme is a large online Hide and Seek game in which players spawn in one of many live areas and must avoid being discovered by the seeker.
We won't pretend that this is instructive, but it is a lot of fun and a fantastic introduction to Roblox and its features. With over 1.5 billion game visits, Hide & Seek Extreme is also a huge hit.
---
9. Super Big Parkour Obby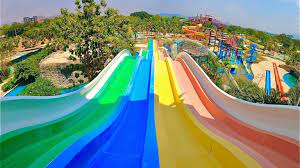 You must find a method to escape in Super Big Parkour Obby. Find an obstacle course that will assist you in escaping and complete it. This hobby is also very straightforward and simple, with checkpoints between stages. Another excellent activity for children that enjoy hobbies.
Players have the option to store and load their progress. "Stage Skips" are earned by completing stages.
---
Players assault and defend with knives, bazookas, wall-building, explosives, and bouncing balls until your team's spawning are the last ones standing. Depending on the number of participants, each round lasts between 5 and 15 minutes. When a team loses its base, it will be able to watch from above.
---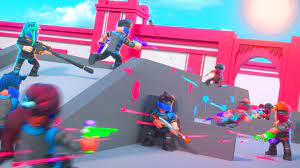 This is the most popular paintball game on Roblox. Paint your buddies and earn new paintball guns with fantastic effects on wacky battlefields. Level up by completing tasks. Prior to each round, players can vote on the game map. Each round is around 15 minutes long.
Playing rounds earns money, which may be used to enhance paintball weapons. Trying to acquire additional coins and paintball guns will result in purchase offers.
---
Draw It's a multiplayer sketching game in which one artist and one guesser participate in each round. The artist will select a word to draw, and the guessers will talk about what they think the artwork is until it's correct.
Players can spend their points on word packs to get more words to draw as the artist by guessing the correct word.
---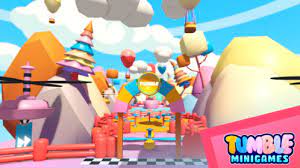 This is a really entertaining, engaging, and competitive game. Enjoy a delightful collection of fantasy-themed minigames. Win rounds, collect cash, and personalize your character with cool titles, gear, and even charming pets.
Playing games earns you money that you may spend to buy pets, skins, effects, and titles. Each game lasts between 5 and 10 minutes.
---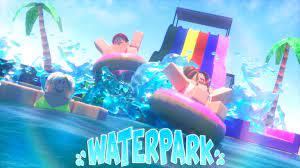 The Water Park is a fantastic spot to hang out, have a good time, and relax! With several water slides and water park elements, this environment is ideal for playing about and chilling out. Players may pick from a variety of free skins (bathing suits) to wear while visiting the water park.
---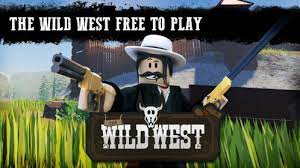 As a cowboy in the wild west, you may explore a whole globe in this game! Become an experienced adventurer, strike it rich in the mountains, or steal for yourself as an Outlaw. As a hunter, stalk rare prey or follow the law and pursue Outlaws for a reward.
Players have complete freedom to explore the environment, dig, hunt, and buy whatever they need to be a tough, successful cowboy.
---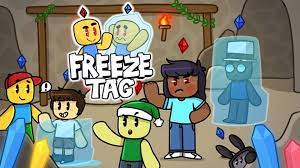 This is a fantastic freeze tag game that is a lot of fun! Before the timer runs out, taggers must freeze everyone. Use boosts to help you and your team win, and use the money you earn to enhance your boosts.
Crates may be used to obtain cool goods for your character. Playing rounds equals in-game money that can be used to purchase skins.
That's it with our today's article on Top 16 Roblox educational games. Do try all the sections and tell us your favorite. Till then, stay safe and follow us for more upcoming coverage.
Follow us on Twitter & like our Facebook page for more post-updates.
---
Check out more Roblox Games –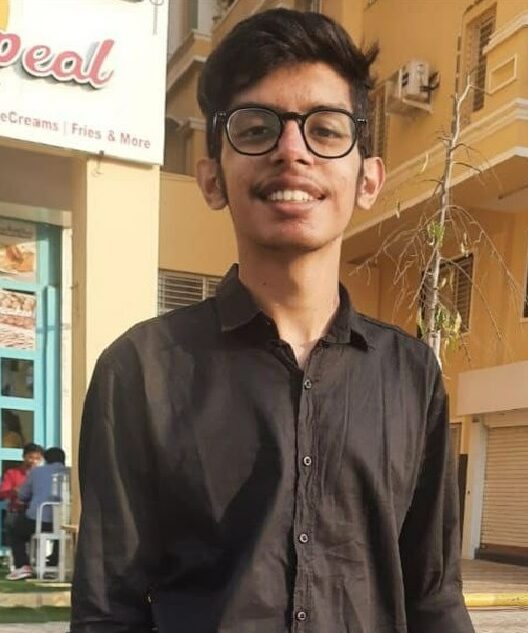 An experienced gaming content writer who emphasizes on offering the most recent information and how-to tutorials for the trending titles. Being a Hardcore gamer himself, he likes to try an array of games and likes to spend his time exploring them. He likes to unwind by listening to R&B music when he's not writing about gaming stuff.