Valheim debuted in early February, and ever since the game has taken the gaming industry by a storm with a little more than 4 million players enjoying the game in less than a month. Daily upgrade patches and some minor features have been added to the game.
This open-world game that has a Viking concept is obtainable on Steam. Valheim would appear to be the same game like other games involving the gathering of materials and artisans in an endless open-world game. However, there is less rigidity in some ways in comparison to other games
Today we will be talking about some of the best Valheim-like games on Android/ iOS platforms which you guys can enjoy. So, without much ado, let's get right into it.
---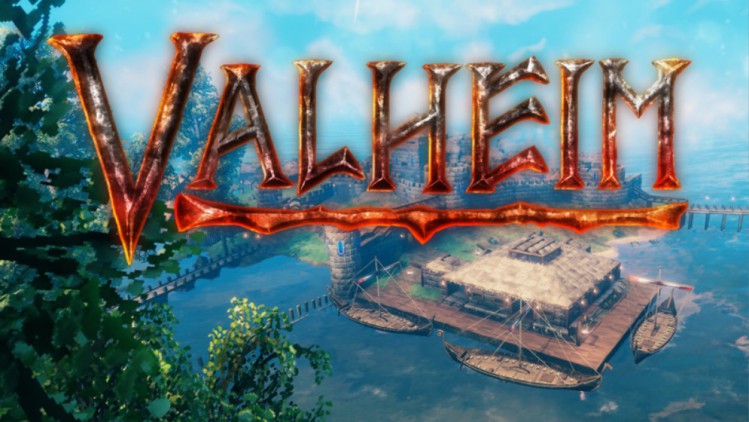 Also Read: Valheim "Hearth and Home" Update
---
Top 10 Best Games like Valheim (Android/ iOS)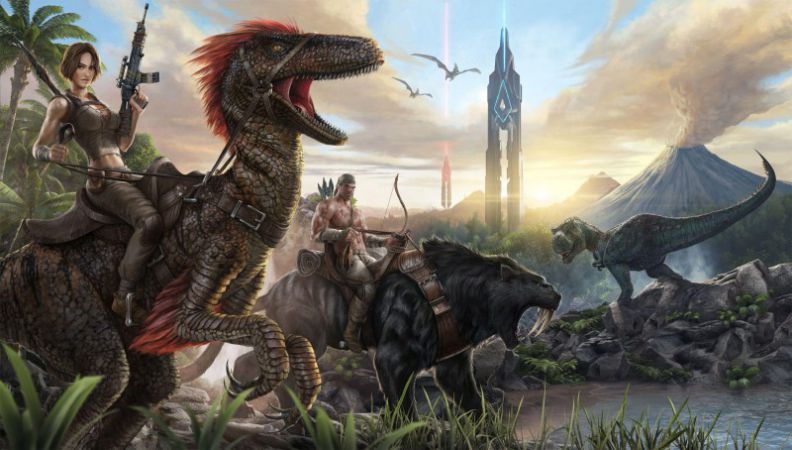 The game can be played either from a third-person or first-person point of view and its open world is traversed on foot or by riding a paleolithic animal. Players can use firearms and impromptu weapons to defend against malevolent humans and creatures, with the ability to create bases as defensive strategies on the ground and on some organisms. The game has options for both solo and multiplayer.
Multiplayer helps you to build members' tribes on a server. The max number of tribe mates varies from each server. In this mode, all domesticated dinosaurs and highrise structures are usually shared between the members.
---
2. Exile Survival – Craft, build, fight with monsters
There is a fascinating history of this survival title like Valheim. The players can learn to live in the wilderness through multiple specialist abilities.
Exile Survival provides strong graphics, making the different locations even more believable. The game has a rating of 4.3 stars on the Google Play Store.
---
Terraria is arguably one of the best survival games of all time and it holds some startling parallels to Valheim. One of the Norse survival sim's neat modules is the use of persistent characters along through various worlds or servers. You can take your Viking into various seeds if you want to explore and reap somewhere else and return to your server later.
Terraria superficially resembles the very same feature – so although it may look a little zanier than its Nordic survivalist cousin, you can voyage along through different worlds and dimensions in-game and out with your favorite character.
In addition, Terraria has an NPC similar to the merchant from Valheim. This tiny dwarf sells you explosives and mining equipment including one with a hat that projects light in mineshafts.
---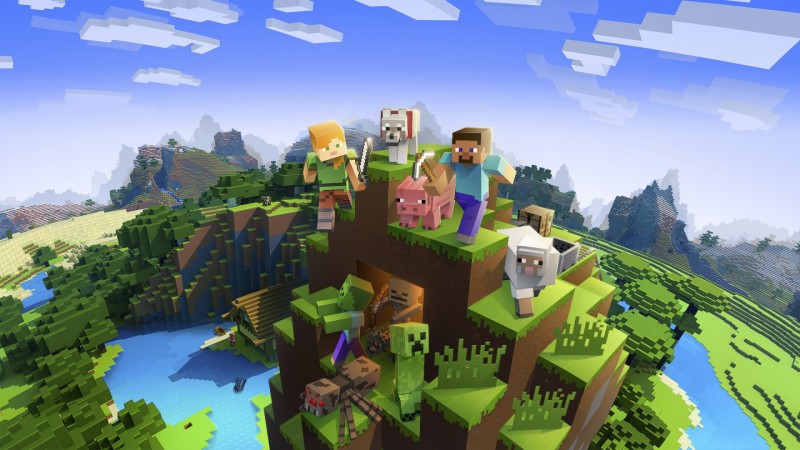 Players navigate the environment and personalize this world to really construct anything they can envision by using the building blocks of the game. This also implies other players can develop anything they can visualize as well, which could possibly contribute to creating a lot of buildings and structures with a player's imagination being the only limit while exploring random worlds online.
The game can be picked up and played reasonably quickly, but still is challenging when constructing complex objects and structures. The game is continually evolving, with updates adding new blocks, enemies, capabilities, characters, and interactions.
---
5. Survival RPG 2: Temple Ruins
It is the successor of the very first retro game: Survival RPG – The lost treasure. It is a 2D RPG and survival classic game. In a world of 2D pixel art, it blends science, experimentation, craft, and survival.
You now learned stories of a magical item lying in the remains of the temple. You then want to take part in this retro game in a new adventure that will bring you to a secret temple in the forest.
You will have to navigate various worlds to succeed: desert, jungle, labyrinth, complete missions, solving puzzles, assist others in becoming a forger and gathering, collecting and crafting objects, and battling against the monsters in this RPG game (role-playing game).
---
Genshin Impact is an open-world adventure game where you're "the traveler" after a brief fight with some form of an inscrutable deity, you send your opponent's twin to the world of Teyvat.
Genshin Impact is a role-playing adventure set in a whimsical immersive environment you uncover by walking, climbing, swimming, and gliding as necessary. You can collect and build new weapons, just like Zelda games. However, a group of up to four characters can be set up in this game. The lead plot is pursued and the vast variety of playable characters are met.
---
7. Frostborn: Coop Survival
Like Valheim, this game also tends to revolve all-around Vikings. In this online RPG, players can join forces with other Vikings and create a solid base.
Players can plunder treasures, fight wars, and build their Viking Kingdoms from scratch in Frostborn. There are several roles that they could choose from, such as Thrasher, Assassin, Pathfinder, etc.
---
8. The Bonfire: Forsaken Lands
This title is a game of survival in which players must develop, craft and explore, just like in Valheim. Gamers are going to have to struggle against hazardous creatures and survive in a tough climate.
People could also unearth secrets by investigating the despoiled land. Bonfire is compliant with low-end devices and has a Google Play Store score of 4.1 stars.
---
Unto the End is a thematic combat-adventure in which the combat is patterned in a read-and-react style. It necessitates time to perfect the abnormal framework but provides numerous options to take on foes. Strategies and astute judgments are as essential for survival as fast reflexes.
As you play, an adventure unfolds in the predictive universe shrouded by snow through these individual meetings with various enemies and characters. Everyone has clever, deserving adversaries. Everyone is motivated and has their own position worldwide.
For one player with limited possession, it provides a daunting experience. You play a father trying to get his family back.
---
Rust is an online survival game set in the wilds. You explore, assemble, and craft materials to handle starvation, thirst, nutrition, and safeguards. The preparatory work is to brush off the risk of bears, wolves, and (more commonly) other players attempting to steal your hard-won loot.
When other players attack, it will be with firearms and rudimentary weapons. You need to build foundations or team up with other clan players to keep yourself safe. Weapons and ammunition are detailed. They must be made and traded and are an important component of the game. This brings to the game not only a defensive aspect but the principle of faith.
The above-mentioned list has some of the best similar games to Valheim we could find on the internet. Well, if you enjoyed playing Valheim or are simply a fan of survival games, be it as it may, we sure hope you'll enjoy almost all the games on the list.
---
Subscribe to our Youtube Channel. Follow us on Twitter & like our Facebook page for more post-updates
Abhigyan identifies himself as a tech geek, gaming cognoscenti, and also a connoisseur of music. Unidentified and mysterious phenomena never fail to gather his undivided attention. When not reading about bizarre and perplexing entities across the Universe, he can often be found cheering for his favorite teams in Football.