Brawl Stars is one of Supercell's most trendy games. Brawl Stars is also the fourth Supercell title to already have produced more than a billion dollars in profits.  The other three games are Clash of Clans, Clash Royale, and Hay Day.
The game has many fascinating features, such as brawlers, their skills, supers, maps, modes, and much more. So, all these characteristics make the experience all the more fun and exciting.
So, in this article, we will be talking about one of the newest brawlers that have been launched in the game. So, without much ado, let's jump right in.
How to Unlock STU in Brawl Stars:
Stu joined the Brawl Stars community quite recently and ever since his debut, he's been immensely popular amongst the Braw Stars fraternity. So much so, that players are reporting entire lobbies of STU. Stu has reasonable health and damage, but an extremely quick charge rate, giving it a huge potential for destruction.
He blasts two flames for his main attack, and his Super is a brief dash that shoves back any adversaries in the way and ignites them if they venture into the Super's path of embers. His Gadget, Speed Zone, place a booster that boosts the mobility of all friendly Brawlers in a large area. His Star Power, Zero Drag, tends to increase his Super's range.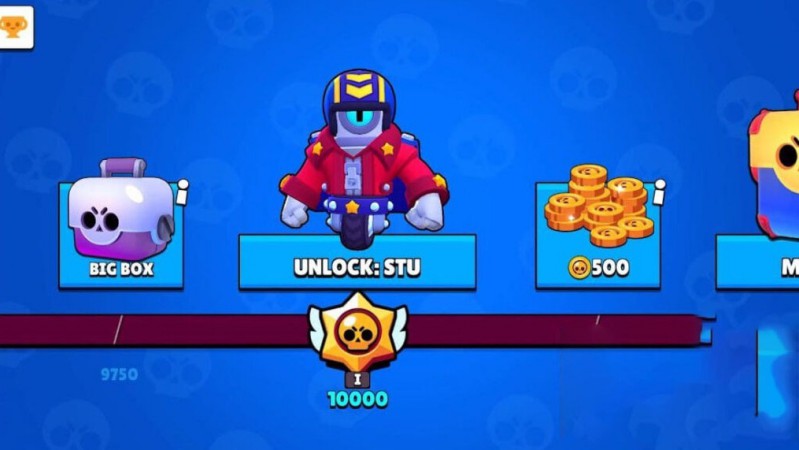 Stu is a crash-test brawler who can be unlocked by players in the game by reaching 10,000 trophies on Trophy Road. Stu is multifaceted, so it is vital to use it to make good use of him.
STU Powers and Special Abilities:
Attack: Razzle Dazzle – Stu blasts two pyrotechnic firecrackers sequentially in rapid succession that each charge one full Super, which means Stu can charge his Super incredibly quickly. It takes 0.35 seconds to successfully complete this attack.
Super: Nitro Boost – Stu dashes forward a short distance and knocks away almost any adversaries in Stu's path of destruction. It also leaves embers on the surface for 3 seconds that set opponents who make contact with them on fire for 4 seconds. Stu cannot use his Super to scoot over water, and Stu's flames do not charge his Super.
Gadget: Speed Zone – When triggered, Stu drops down a turret with 1000 health that helps boost the mobility of Stu and his teammates in a 7-tile radius around itself. This does not pile with other speed boost abilities and it does not boost spawnable.
Star Powers:
Zero Drag – Stu's Super dash maximum distance is dramatically increased from 2.33 tiles to 4 tiles. This also stretches the spectrum of Stu's flames after the dashing.
STU is becoming one of the most loved Brawlers in Brawl Stars and unlocking him is quite simple. All you have to do is grind a lot and reach 10,000 trophies on Trophy Road. Voila! You will be able to get your hands on this exciting and brand-new brawler.
---
Subscribe to our Youtube Channel. Follow us on Twitter & like our Facebook page for more post-updates
Abhigyan identifies himself as a tech geek, gaming cognoscenti, and also a connoisseur of music. Unidentified and mysterious phenomena never fail to gather his undivided attention. When not reading about bizarre and perplexing entities across the Universe, he can often be found cheering for his favorite teams in Football.