COD fans rejoiced when the most awaited update for Cold War went live today for PC, Xbox, and PS platforms today at 11 PM PT. Well, the all-new update brings the new Season 1 Pass with tons of new content, and the cherry on the cake is the integration of Black Ops: Cold War with COD: Warzone.
Where fans have been enjoying the Cold War's weapons in the new Warzone map, some of them are complaining about an error in the game. Of course, you are not the only one to face this issue, several PC users have been posting about the error recently. The 'ZED 398 Swift Clover' error, won't let PC users play multiplayer mode on COD Black Ops: Cold War.
Well, Treyarch has finally responded to the issue. According to the official tweet by Treyarch Studios, they are aware of the 'ZED 398 Swift Clover' error on the PC platform.
The developers assured that the concerned team is investigating the issue. And for the time being, Treyarch has disabled the crossplay on the PC platform.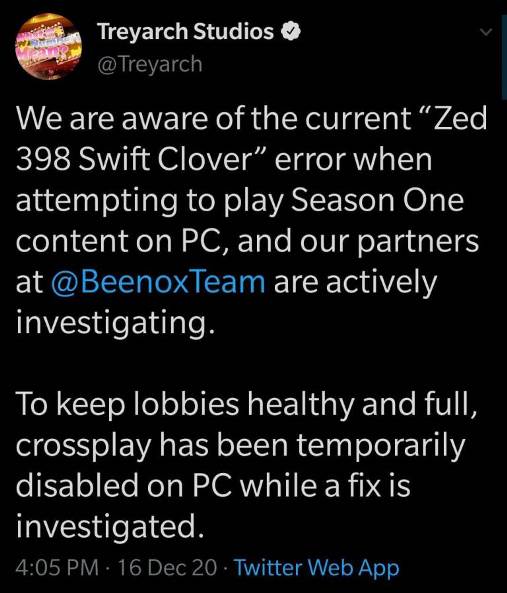 Well, we agree, it's really frustrating but one should be patient till a fix arrives. Stay tuned, we will keep you posted with the latest development on the same.
---
(Update)
Earlier today, Treyarch posted a Tweet about the 'ZED 398 Swift Clover' Error Code which wouldn't let players enjoy multiplayer mtachmaking on PC platforms. This issue occurred after the new season update went live across all platforms.
Treyarch temporarily fixed the issue by disabling platform cross-play and assured for a fixed.
Well, it looks the fix for the error has arrived now.
A new update for PC platforms goes live now. The new update file for Call of Duty: Black Ops Cold War, weighing 2.6GB can be updated via the Battle net.
---
Subscribe to our Youtube Channel. Follow us on Twitter & join our Telegram channel for more post-updates.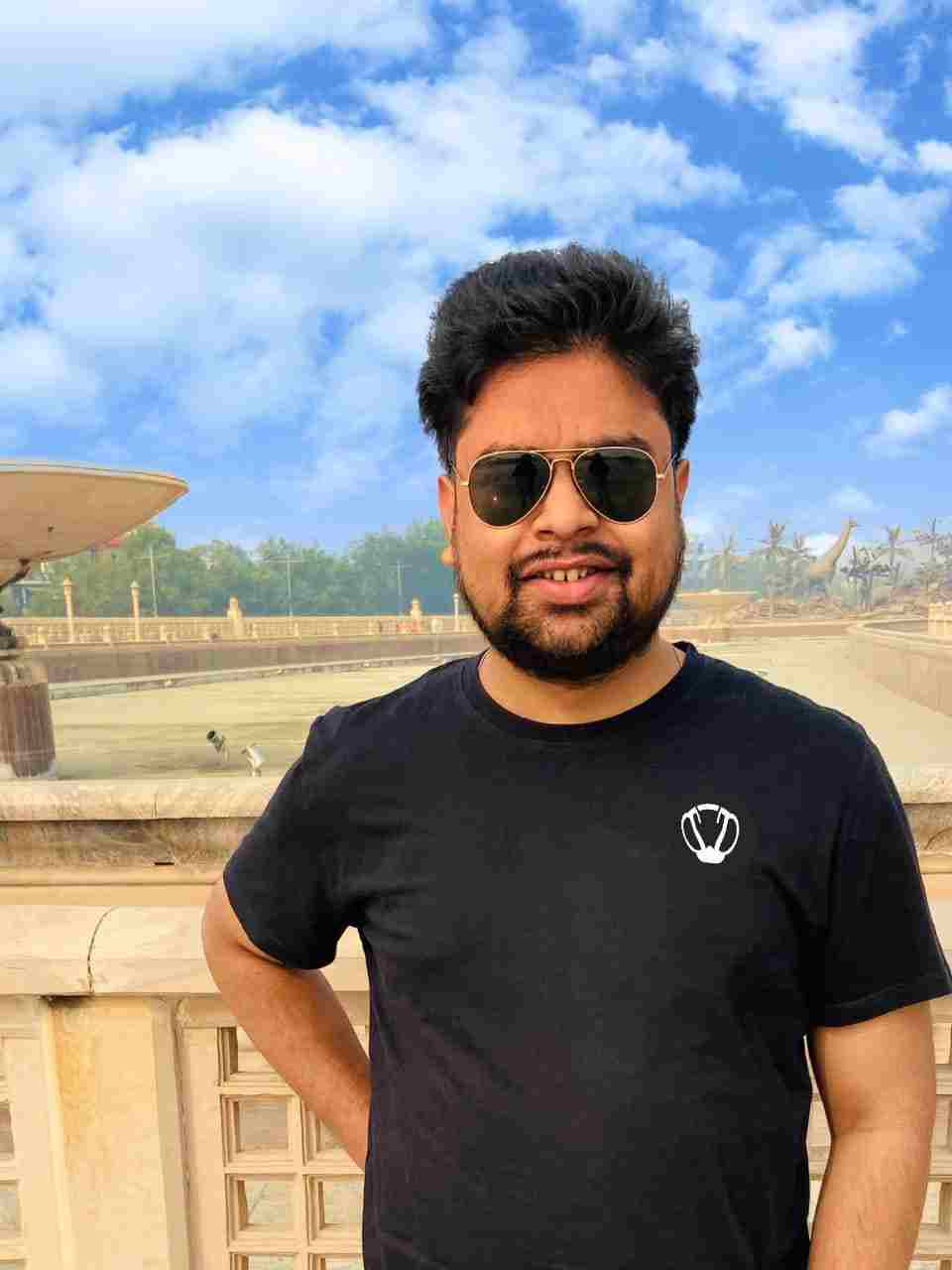 Vivek has been a fan of the COD franchise since forever. Perfection is his forte and the same can be seen in his work. He loves to invest his time in creating awesome content on YouTube and discovering the latest games.