Ever since FIFA 21 released on 9th October this year, players have been relishing waves after waves of in-game events that bring with them a horde of Special Cards. It started with the first TOTW (Team of the Week) release and was then closely followed by the OTW (Ones to Watch) campaign.
SBC's have been annoyingly expensive this year, as for Objectives, they are either too time-consuming or someone with weak national/club links, take your pick. The only other option left is gambling with the packs. In this scenario, EA decided to let in a breath of fresh air.
David Beckham for everyone
Free Kick in a Dangerous area, David Beckham sizing up the wall, Beckham shoots!……IT'S A GOOALLL!!!!
EA announced via a tweet that everyone who logs into FIFA 21 between 15th December and 15th January will receive a completely free 86-rated, Right Midfielder, David Beckham card.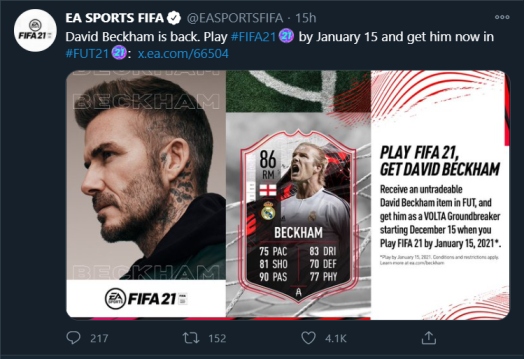 The card itself is one of a kind, from a design perspective. Looking at the stats, there's not much you can complain about. The lowest stat is 63 for Sliding tackle, and it's all good from here. The former England Captain has got a mind-boggling 97 for Curve, now couple that with 94 Free Kick Accuracy and the spot-kicks are yours to lose. 81 Stamina is not too shabby either considering he's got a 75 Pace rating, so you won't be using him to run up and down the field all the time. By now, most players have realized the ways in which FIFA 21 is different from the previous iteration. Skill moves are highly rewarding, and headers are officially back. Keeping this in mind, slapping an Artist chemistry style will turn him into a masterful ball provider.
Coming to the links. According to EA, this card was released to celebrate his debut season (03/04) with the Spanish giants Real Madrid. The English nationality and La Liga links will make it easy for a lot of hybrid teams to fit the midfielder.
In addition to FUT, David Beckham is also introduced in the VOLTA FOOTBALL game mode.
Stay tuned for more updates.
---
Subscribe to our Youtube Channel. Follow us on Twitter & join our Telegram channel for more post-updates.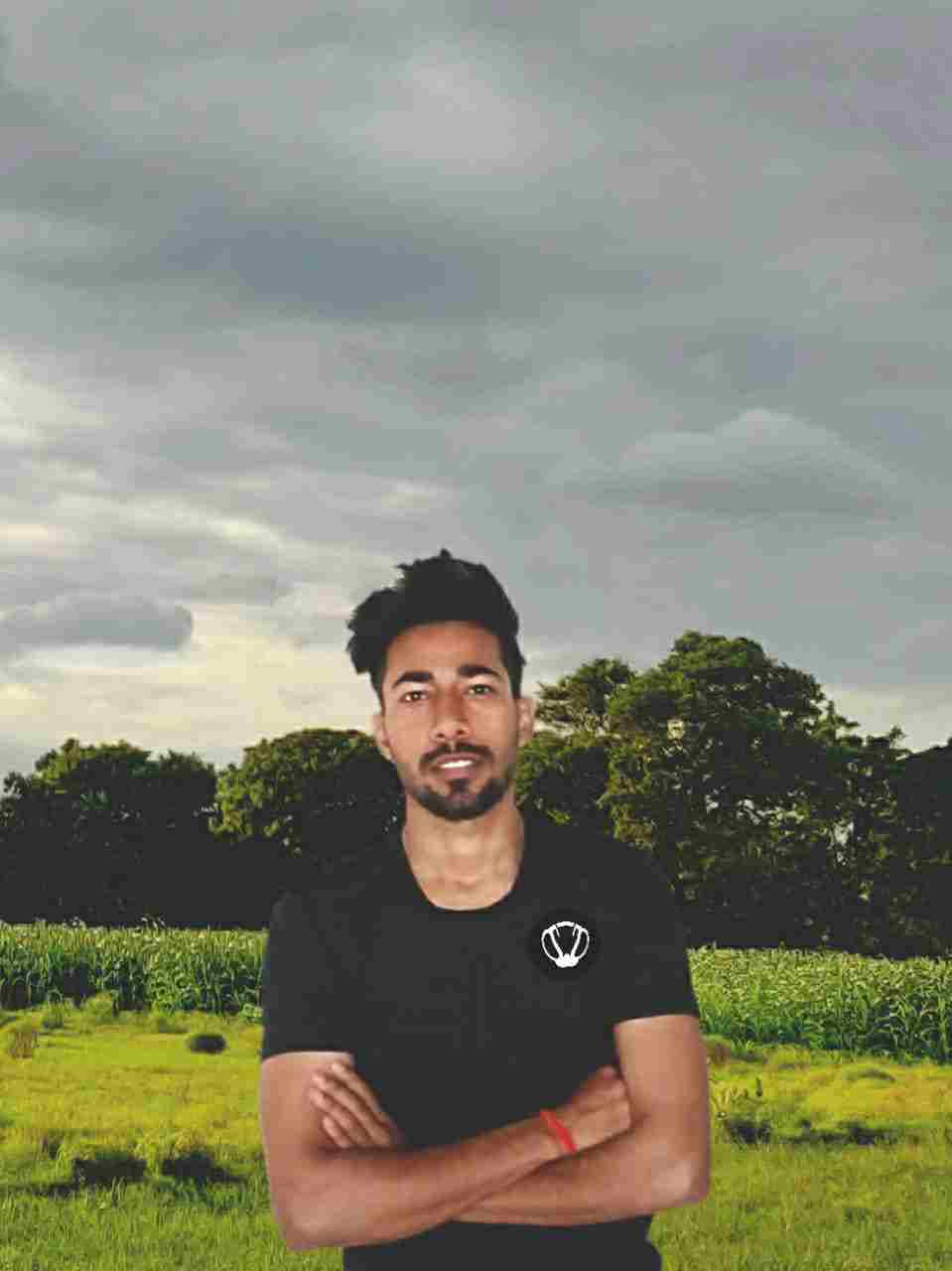 A gaming aficionado. Sometimes he can be seen fabricating a poem or feeding on a good sci-fi novel.