Set off on a mission to master Pet Simulator X's colourful universe and assemble a collection of the rarest and most sought-after animals! Your key to unlocking each pet in Pet Simulator X's magical world, from the most common to the unusual, is this thorough guide.
Whether you're a beginner collector or a seasoned pet aficionado, our professional insights and methods will guide you on a trip through the game's varied places, quests, and events, giving you the knowledge and skills necessary to obtain every special pet it has to offer.
As you work to complete your pet collection in a way that has never been done before, be ready to get sucked into a world of charming companions and amazing prizes. Here is our guide on How to unlock every pet in Pet Simulator X
---
How to unlock every pet in Pet Simulator X?
Pet Simulator X is an enthralling virtual environment that allows users to undertake exciting missions, travel to fantasy lands, and experience the company of endearing pets as they go on exciting adventures.
Collecting pets, each of which has its own set of special talents and characteristics, is one of the most engaging and interesting features of the game. Your mission in Pet Simulator X, if you are a serious pet collector, is to find a way to unlock and acquire each and every creature.
In this in-depth guide, we will lead you through the tactics, suggestions, and procedures that will allow you to accomplish this remarkable accomplishment.
1. Familiarise yourself with the Various Categories of Your Pets
Before delving into the mechanics of getting each pet, it is vital to have an understanding of the many types of pets that may be found in Pet Simulator X. These categories are as follows:
These are the most fundamental pets, and it is not too difficult to get them. They provide a foundation upon which to build your collection of pets. Common pets are easier to get by, while rare pets give improvements to their stats and skills that make the former more desirable.
Epic pets are significantly more difficult to find and possess more capabilities. They frequently have special skills that may significantly alter the course of the game. The most coveted pets in the game are the legendary ones since they have extraordinary statistics and skills that may significantly improve the way you play the game.
These are the most powerful pets in the whole game of Pet Simulator X, despite the fact that they are quite rare. Mythical pets are the most valuable and desirable additions to any collection of pets.
2. Participate in Quests and Explore Areas
Pet Simulator X has a broad variety of tasks and places, each of which presents the player with the possibility to find and acquire new pets. This is how you may get the most out of your exploring and questing to increase your pet collection:
When you complete certain objectives in the game, you will receive pets as rewards. To get new pets, you will need to complete quests in a variety of regions. You will be granted access to higher-level parts of the game as you progress through the game's levels.
These regions frequently have more important animal inhabitants. Discover new regions and unlock them to add to your pet collection as you go around.
3. Take Part in Events that are only available for a Limited Time
Pet Simulator X routinely has limited-time events, and the prizes for participating in these events are typically one-of-a-kind dogs. Participate in all of these events whenever you get the opportunity to get the most out of your collection of pets by doing so.
Always make sure you're up to date on impending possibilities by monitoring the game's official announcements as well as its event calendars.
4. Become a member of a group or a clan
A significant number of players in Pet Simulator X organize themselves into groups or clans. You will not have access to some pets or perks if you play the game on your own, but if you join a group, you will have that opportunity.
If you want to add more pets to your collection, you need to be an active member of your group and take part in the activities that your group is doing.
5. Buying, Selling, and Trading of Pets
In Pet Simulator X, the trading of pets is an important part of the overall collecting experience. The following are some pointers that will help you trade successfully:
Gain an understanding of the relative worth of pets among the community of players that trade within the game. Having this understanding will assist you in engaging in transactions that are beneficial to both parties.
Think about exchanging numerous pets of a lower level for a single pet of a higher level. You may strategically improve your collection by trading with other people.
You are able to trade in particular pets for various in-game rewards thanks to certain game elements. Take advantage of these transactions to open up more pet slots in the game.
6. Special Codes and Promotions
The creators of Pet Simulator X frequently make exclusive pets available to users in exchange for entering special codes and participating in various types of promotions.
Keep an eye on the game's official social media channels, forums, and websites to ensure that you are aware of all of the game's most recent discount coupons and sales. These are potentially useful resources that you may use to enlarge your pet collection.
7. Regular Updates and Patience
The material and number of available pets in Pet Simulator X are both often expanded through regular upgrades. Be patient and dedicated to the game if you want to continue adding to your collection, as new possibilities may present themselves with each update.
If you want to be sure you don't miss out on any new pets, make sure you read the patch notes and pay attention to any in-game notifications.
8. Maintain a Balanced Approach
It is essential to have a level head when playing Pet Simulator X, even though it is a worthy objective to gather each and every animal available in the game. Keep in mind that the purpose of the game is to provide entertainment for you, so try not to allow the search for pets to become too stressful for you.
You should give yourself pauses, focus on enjoying the games, and reward yourself for reaching milestones along the route.
Follow us on Twitter & like our Facebook page for more post-updates.
---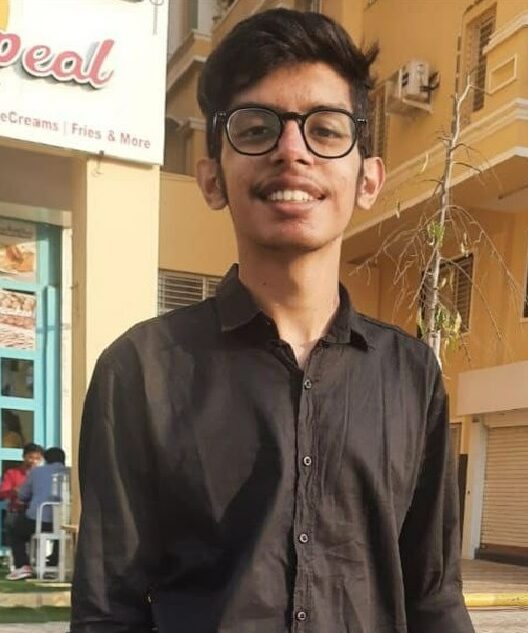 An experienced gaming content writer who emphasizes on offering the most recent information and how-to tutorials for the trending titles. Being a Hardcore gamer himself, he likes to try an array of games and likes to spend his time exploring them. He likes to unwind by listening to R&B music when he's not writing about gaming stuff.