Roblox is a fun game that can be played on both PCs and mobile devices such as iOS, Android, PlayStation 4, and Mac OS X. On this website, you may play a variety of games. You'll find everything you're searching for in terms of fun and excitement right here.
Roblox is a popular online game that is enjoyed by people of all ages. If you're looking for a certain sort of game, we're confident you'll find it on Roblox.
It's a dream come true to be a member of Roblox's vast design community. Robux enables you to obtain a range of items for free or at a reduced cost. The number of alternative outcomes appears to increase after a few games.
It's no wonder that Roblox offers so many different game genres. On Roblox, users may also play a variety of games including action,  simulations, horror, adventures, racing, shooting games.
On the Roblox network, you may discover almost any game you wish to play. Roblox games are almost too numerous to list, especially given how regularly new ones are published.
With more than half of all users being under the age of 16, Roblox is the most popular gaming and playing platform among teens in the United States.
In Roblox Pet Simulator X, learn how to open the Forsaken gate and get the Dominus egg. Read on to discover about the many methods for fast earning these Dominus. Here is our article on How to Get Dominus in Pet Simulator X. So, without any further ado, let's get started.
---
How to Get Dominus in Pet Simulator X
At the spawn pet shop, every Roblox Pet Simulator X user discovers a locked area. The game gives you no suggestions or recommendations on how to unlock it, nor does it describe what's beyond the closed doors.
That is the Forsaken gate, and it is there that the Dominus egg may be found. Here's what you'll need to do to gain access to this hidden gate:
Grind coins until you have a stockpile of 250 million.
The Volcano site may be purchased.
Return to the spawn store.
For 100,000 gems, unlock the Forsaken gate.
For one billion coins, you may buy the Dominus egg.
As you can see, obtaining the Dominus egg will necessitate a large number of money and gems. But it's all worth it for the game's greatest pets.
The following is a list of everything you can acquire from the Dominus egg, as well as the drop rates:
Dominus Infernus is a fictional character (43 percent chance)
Frigidus Dominus (43 percent chance)
Dominus Empyreus (13 percent chance)
Mr. Domortuus (1 percent chance)
Domortuus may also be obtained by fusing 12 Dominus pets, although it is exceedingly unlikely that you will be able to hatch it directly from the egg.
How to Unlock & Get Dominus Egg in Pet Simulator X?
To get Dominus Egg in Pet Simulator X or Pet Simulator X, go to the Volcano region and buy Forsaken gate for 100,000 diamonds. The Forsaken Gate may be found in the spawn store. After that, you can pay 1 billion coins to hatch a Dominus Egg.
When purchased with money, the Dominus Egg is currently the most expensive egg in Pet Sim X. Fantasy coins cannot be used to hatch a Dominus Egg. Of all the eggs in the game, the Dominus Egg has the fewest pets available. The gold varieties of this egg's pets often have stats in the 44k-50k range, whilst the Rainbow pets have numbers in the 100k range.
The chances of obtaining a Domortuus are questionable but are estimated to be between 1 and 0.2 percent.
How to Get Dominus Infernus in Pet Simulator X?
In Pet Simulator X, you must hatch a Dominus Egg to obtain a Dominus Infernus. Dominus Infernus, the epic pet, has a 43 percent chance of hatching. It has base stats of 14k to 16k, golden stats of 44k to 46k, and rainbow stats of 104k to 106k.
How to Get Dominus Frigidus?
Dominus Frigidus is a legendary pet that may be found in the Dominus Egg and has a 43% chance of hatching. It possesses 14.70k-15k base stats, 44k-45k golden stats, and 103k-104k rainbow stats.
How to Get Dominus Empyreus?
In Pet Sim X, you must obtain a Dominus Empyreus by hatching it from a Dominus Egg. The chances of hatching this legendary pet are about 13%. It has 16.70k-17k basic stats, 50k-51k golden stats, and 110k-120k rainbow stats.
How to Get Domortuus in Pet Sim X?
In Pet Simulator X, the Domortuus is a Legendary Pet that may be produced with a probability of 0.287872 percent from the Dominus Egg. It is also the Dominus Egg's rarest pet.
The Domortuus first appeared in Pet Simulator 1 and was available for a limited time in the Robux Shop for 11,000 Robux. This is the finest Overworld pet right now. Before Update 1, this pet's Rainbow form was the finest pet in the game. This is
That's all for today's article on How to Get Dominus in Pet Simulator X. Do check out all the sections and know you should know how to get Dominus. Till then, stay safe and follow us for more upcoming gaming coverage.
Follow us on Twitter & like our Facebook page for more post-updates
---
Check out more Roblox Games –
Overworld's second rarest pet at the moment.
In Pet Simulator X, you may acquire a Domortuus by hatching a Dominus Egg or fusing 3 to 12 Dominus creatures. This is the most difficult pet to obtain from the Dominus Egg. The chances of discovering one are only 0.2316 percent. It has basic stats of 23k to 24k, golden stats of 69k to 72k, and rainbow stats of 160k to 170k.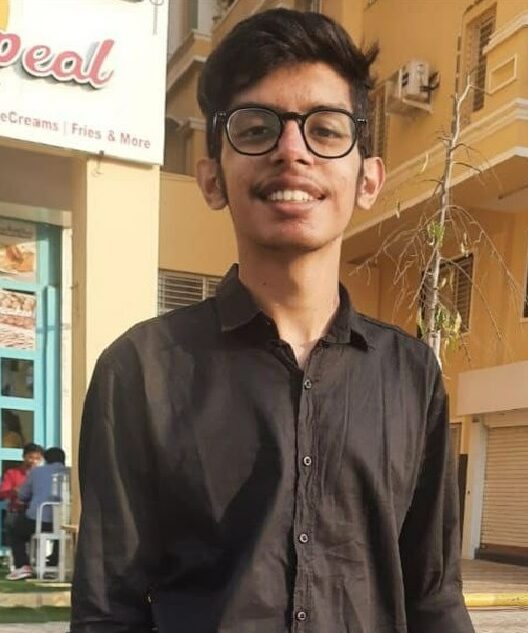 An experienced gaming content writer who emphasizes on offering the most recent information and how-to tutorials for the trending titles. Being a Hardcore gamer himself, he likes to try an array of games and likes to spend his time exploring them. He likes to unwind by listening to R&B music when he's not writing about gaming stuff.