Unrestricted Lucky Blocks may significantly enhance gameplay and rewards in Pet Simulator X. Lucky Blocks are an essential part of your pet collection since they are a useful resource in your quest to gather powerful upgrades and uncommon species. Fortunately, there are ways to get unlimited access to these desired blocks.
Focus first on accomplishing daily chores and earning in-game rewards. You will obtain Lucky Blocks as a reward for taking part in these activities, which you may progressively gather over time.
Participating in competitions and events may also get you a lot of Lucky Blocks, especially around holidays and special occasions. Keep an eye on the game's announcements to learn more about these changes. Here is our guide on How to unlock unlimited Lucky blocks in Pet Simulator X.
---
How to unlock unlimited Lucky blocks in Pet Simulator X?
You can nurture, improve, and gather pets in the thrilling virtual environment known as Pet Simulator X. The Lucky Block is one of the most sought-after resources in this game. These blocks are crucial to success since they include uncommon pets, strong upgrades, and more.
We'll reveal how to get unlimited Lucky Blocks in Pet Simulator X in this in-depth guide. You'll quickly increase your collection by using these methods and advice, giving you a big advantage over other players.
Prior to learning how to get unlimited Lucky Blocks, it's critical to comprehend what Lucky Blocks are and why they are so highly sought-after in the game.
In Pet Simulator X, Lucky Blocks are unique boxes that can include a variety of goodies, including pets, cash, jewels, and game-changing items. These awards have the potential to greatly improve your gaming experience and hasten your game advancement.
Lucky Blocks come in a variety of varieties, each with a unique rarity and rewards. The richer the benefits you can anticipate finding inside, the higher the rarity.
These are the most typical and straightforward to get. In addition to modest quantities of cash and jewels, they frequently include common or uncommon pets. These Lucky Blocks have a greater likelihood of containing rare pets and larger sums of cash and jewels.
Method 1: Completing Achievements and Daily Quests
By completing daily objectives and in-game milestones, you can get Lucky Blocks in one of the most consistent ways possible. You can complete a range of chores in the game each day to win rewards like Lucky Blocks.
Make it a habit to check your daily quests by logging into the game frequently. These quests frequently require you to complete objectives like gathering a certain quantity of cash, leveling up your pets, or eliminating a certain quantity of foes.
Track your advancement toward in-game achievements. When you reach certain milestones in a number of achievements, you receive Lucky Blocks as a reward. Achieving a given pet collection tier or hatching a specific number of pets are just a few examples of achievements.
The game's mission board is a useful tool for discovering daily and special quests that give Lucky Blocks as prizes. Your collection of Lucky Blocks will increase swiftly after completing these quests.
Method 2: Participating in Special Events
Pet Simulator X routinely holds unique contests and events with rich prizes, such as Lucky Blocks. Players that want to open up an infinite supply of Lucky Blocks can find these events to be a gold mine.
To stay up to date on upcoming events, keep an eye on the news and announcements section of the game. You don't want to miss out on a special event because they are frequently time-limited.
To receive event-specific rewards, which frequently include Lucky Blocks, participate in the event activities. Events may require undertaking chores like gathering event-specific objects, engaging in player competition, or solving event-specific challenges.
Many events have a set of associated quests that, when finished, grant you Lucky Blocks. You might need to carry out particular in-game tasks or accomplish certain objectives throughout the event to complete these quests.
Method 3: Leveraging the Power of Trading
Pet Simulator X has a dynamic trading system that can greatly increase your Lucky Block collection. With other players, you can barter pets, goods, or in-game money for Lucky Blocks. Remember that the value of Lucky Blocks can change, so be sure to bargain well. You can improve your overall gaming experience by trading to get uncommon creatures or things that you can later use or trade.
Method 4: Joining a Pet Simulator X Community
In Pet Simulator X, joining a community or guild might give you access to helpful information, hints, and chances to work with other players. Several communities host Lucky Block raffles, competitions, and events that are only open to their members.
You can connect with a community of like-minded people and potentially unlock more Lucky Blocks by joining one than you would on your own.
Method 5: Effective Pet Management and Upgrades
In Pet Simulator X, getting the most out of your pet collection and enhancements is essential for long-term success. Some pets have skills or characteristics that can raise your likelihood of finding Lucky Blocks.
You can increase the effectiveness of your Lucky Block hunts by carefully choosing and upgrading your pets. Try out several pet pairings to determine which one works best for your playstyle.
Method 6: Investing in Premium Features
Pet Simulator X includes premium features and game passes that will speed up your Lucky Block accumulation for those who are prepared to invest in the game. Faster progression, exclusive pets, or Lucky Block multipliers are some examples of these pricey alternatives.
Even while you must pay real money for these transactions, they can greatly improve your gaming experience by continuously supplying Lucky Blocks.
Method 7: Staying Informed About Updates
Pet Simulator X's universe is constantly changing as a result of the developers' continual addition of fresh features and materials. Due to the frequent chances to earn extra Lucky Blocks presented by these upgrades, staying updated about them is imperative.
For updates and information on planned improvements and events, visit the game's official forums, social media accounts, or Discord servers.
Follow us on Twitter & like our Facebook page for more post-updates.
---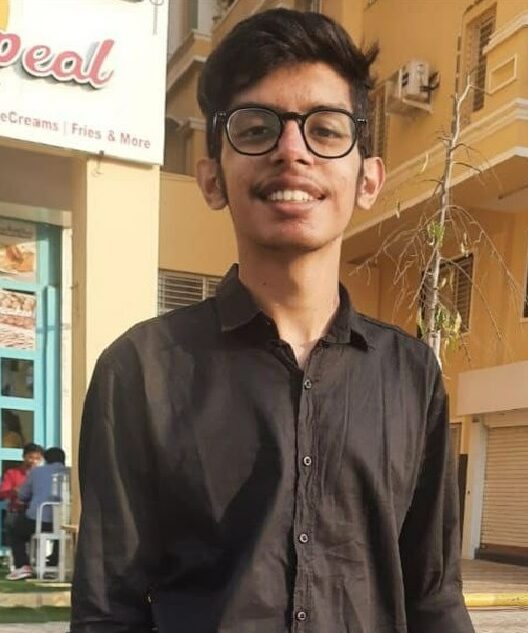 An experienced gaming content writer who emphasizes on offering the most recent information and how-to tutorials for the trending titles. Being a Hardcore gamer himself, he likes to try an array of games and likes to spend his time exploring them. He likes to unwind by listening to R&B music when he's not writing about gaming stuff.