Last updated on December 20th, 2022 at 01:42 pm
Roblox is a terrific online platform where users can create their virtual worlds and play a wide variety of minigames created by Roblox's community of developers.
However, several users have expressed dissatisfaction with being kicked out from the Roblox player mid-game. We've identified this problem and provided a list of potential causes and solutions to help you fix it.
---
Why does Roblox keep kicking me out?
Short Answer: Roblox keeps kicking you out because of a weak internet connection, server troubles, third-party antivirus or a firewall obstructing the game server, corrupted cache, excessive graphics quality, or obsolete graphics drivers. In addition, having Discord Overlay open in the background might bring on this problem.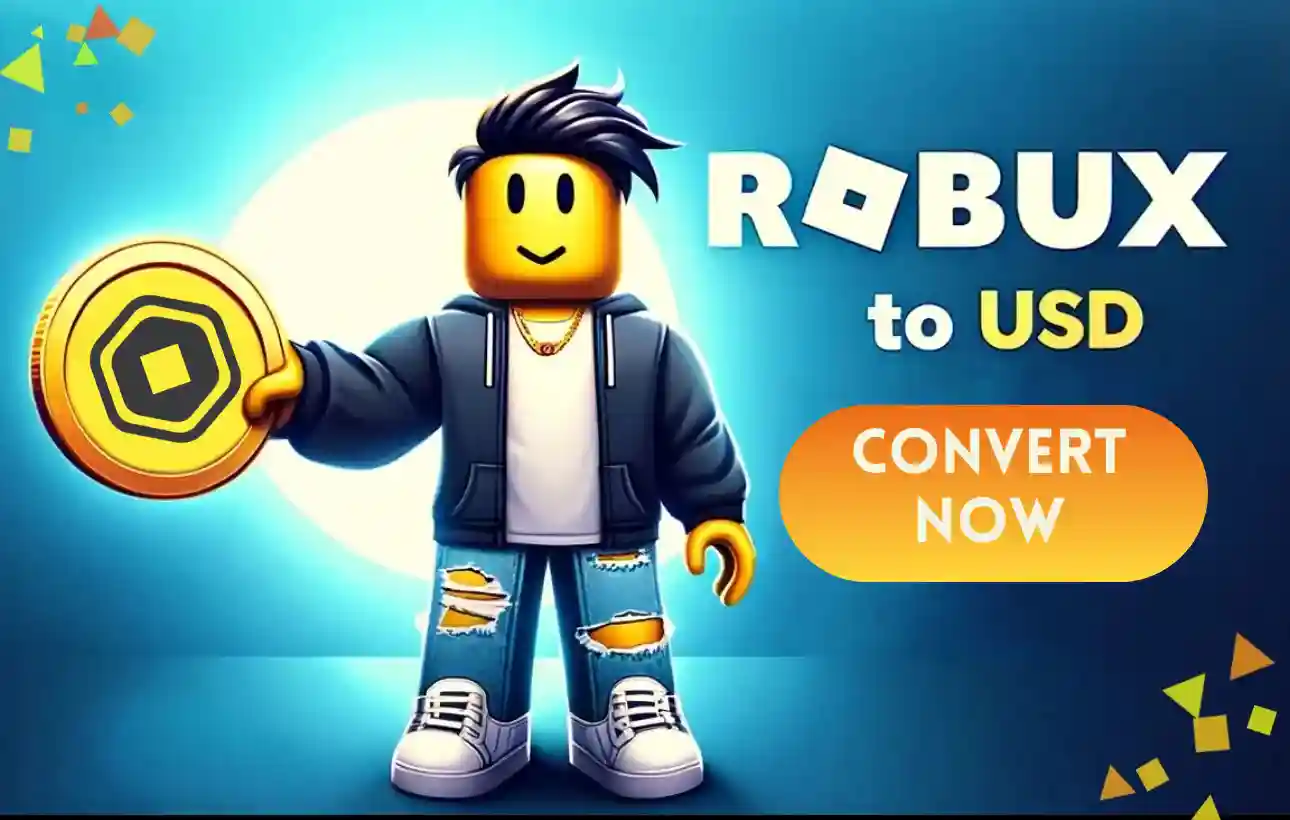 Let's investigate the problem's causes and potential solutions in depth.
Reason 1: A bad internet connection
A player's sluggish internet speed is a common cause of being kicked out of a game since it inevitably slows down everyone's connection. When your internet connection is sluggish, your ping will rise, causing your game to lag and increasing the likelihood that you will lose.
Fix: If you're having this kind of problem, you can attempt to repair it by resetting your wireless router; if that doesn't work, you may try connecting to the internet with an ethernet connection instead.
---
Reason 2: Third-Party Antivirus
Third-party software may be to blame in certain instances when the aforementioned issue arises. This occurs when a program other than Roblox Player is running in the background on your computer and causes it to crash.
Sometimes this happens when you use an external antivirus application. The Roblox executable may not be run if an antivirus program falsely flags it as a security risk.
Fix: You can't play Roblox without disabling the antivirus or creating an exception.
Microsoft's built-in antivirus software is active by default in Windows 10, which is a new feature. How to whitelist Roblox in this antivirus software is detailed below:
Step 1: Go to the 'Settings' option in the Start menu.
Step 2: Select 'Update & Security.'
Step 3: Navigate to "Windows Security" and then "Virus & Threat Protection."
Step 4: Select 'Manage Settings' from the drop-down menu.
Step 5: Select 'Add or Remove' underneath the 'Exclusions' category.
Step 6: Select "Add an Exclusion," and then "Roblox."
Check whether the game still freezes after you've whitelisted Roblox in your antivirus software. If you are now able to play without interruption, the problem likely originated with your antivirus software.
---
Reason 3: Uncleared Roblox Player Cache
Cached copies of the Roblox Player installed on your computer are another possible cause of the issue. Simply explained, the cache is a collection of temporary files on your computer that hold data related to the program. When these files become corrupted, the software may unexpectedly crash causing you to be kicked out of the game server.
Fix: As they are just temporary, deleting cache will not do any harm and may solve several problems. Here are the steps to take:
Step 1: Launch the Run Window
To get started, use the Windows key + R keys together to bring up the Run window.
Step 2: Input %AppData% in the Run dialogue box
Step 3: Hit the Enter key.
The Windows File Explorer will launch. The Roaming subfolder of AppData is where you'll be directed by default. Return to the AppData folder by clicking on AppData in the address bar.
Step 4: Next, access the Local folder and look for the Roblox folder.
Step 5: Open the Roblox Player after renaming it
Open the Roblox Player after renaming it to anything other than "Roblox." Try playing a game after that to ensure the problem hasn't been fixed.
---
Reason 4: Outdated Graphics Drivers
Even while Roblox doesn't need a powerful computer to play, you should still make sure your hardware is up to date. The use of an obsolete or faulty graphics driver might be the cause of repeated crashes in Roblox, even though the game has run well for you in the past.
To avoid being kicked out of the game, always use the most recent graphics driver updates. An updated driver will not only address the game's stability issues but will also improve the graphics.
Fix: Use Device Manager to upgrade the graphics driver in Windows 10.
Step 1: To launch the Run box, press the Windows key + R.
Step 2: To launch Device Manager, input devmgmt.msc and press OK.
Step 3: Open the Display adapters area in the Device Manager window.
It will show you a list of all the graphics drivers, both built-in and external, that are currently set up on your machine.
Step 4: Right-click on the display driver and choose Update Driver.
Right-click on the display driver you wish to update and choose Update Driver.
Step 5: Choose Search automatically for drivers.
Microsoft Windows will check for and install any new driver software.
Step 6: Reboot your computer to have the modifications take effect.
---
Reason 5: Discord Overlay
As a popular medium for interaction, Discord has attracted a large user base. The program has proven to be rather popular, particularly among gamers, thanks to its variety of useful tools. If you have Discord open in the background while you play, you may take use of a neat feature called the Discord Overlay.
In a nutshell, it displays the names of the individuals you are now talking to or who have sent you a text message. Although it's a cool feature altogether, there may be times when it won't work properly with certain games.
Fix: In this case, just deactivate the Discord overlay in your settings. Here are the steps to take:
Step 1: Let's begin by launching the Discord application.
Step 2: To view Settings, select the gear icon beside your username.
Step 3: Select the Game Overlay tab
Select the Game Overlay tab on the left panel, underneath Activity Settings.
Step 4: Disable in-game overlay by selecting the Enable in-game overlay
Disable in-game overlay by selecting the Enable in-game overlay slider at the top. After that, you may test whether the issue still exists by jumping back into a Roblox game.
---
Reason 6: The firewall is preventing access to the server
Roblox players may have difficulties connecting to the game server if their network employs a firewall, even if the user has the necessary credentials to bypass the firewall. This may result in Roblox kicking you out of the game server.
Fix: Follow these procedures to fix the firewall and let the Roblox player in:
Step 1: Launch your control panel and navigate to "System and Security"
Step 2: Select "Allow an app through Windows Firewall".
Step 3: Then select the "Change settings" button
Step 4: Choose the "Allow another app" button and
Step 5: Look for the Roblox player and add it in.
For those who don't want to be kicked out of Roblox, here is how you may grant access to the Roblox player through the firewall.
---
Reason 7: Extreme graphics quality
If you're being kicked from Roblox, high graphics settings might be the issue. High-quality visuals might be taxing on a low-end PC. This means that Roblox will freeze up if the graphical settings are too advanced.
Fix: Change the graphics quality to optimal levels
Here's how to fix it by changing your settings to the optimal levels:
Step 1: Launch Roblox. Next, hit the menu button in the top left.
Step 2: Navigate to the Settings tab.
Step 3: Then, choose "Manual" under "Graphics Mode."
Step 4: Move the slider beside the Graphics Quality to the left.
The performance of the game should significantly increase if you reduce the graphical quality and there shouldn't be any problems.
---
Reason 8: Server Lags
Finally, the problem might be on Roblox's end. If the server is experiencing lags, your actions may be delayed and your game may stop, forcing Roblox to kick you out of the game. In addition, Roblox server delays may be brought on by having a large number of background programs open at once.
Fix: Try closing unwanted apps and reinstalling Roblox.
Follow the instructions below to find out which programs are using your system's bandwidth:
Step 1: Open the Task Manager
Tap the Windows + X keys on your keyboard, then choose Task Manager.
Step 2: Navigate to the Processes tab in Task Manager
Step 3: Choose Network to arrange programs depending on their Network Usage.
Step 4: Select the program or application you aren't using
Step 5: Select the End Task option.
This procedure should be repeated until all inactive programs have been terminated.
Follow these steps carefully to uninstall Roblox completely and start over:
Step 1: Launch the Run dialog box
To bring up the Run dialog, hit the Windows logo key and the letter R at the same time.
Step 2: Then, press OK after entering appwiz.cpl.
Step 3: Select the Roblox app, and then choose Uninstall.
Step 4: Hit the Windows key plus E to launch File Explorer
To launch File Explorer, hit the Windows key plus E on your keyboard simultaneously.
Step 5: Go to C:\Users\(Your Windows Username)\AppData\Local.
Step 6: Select the Roblox folder, then hit your keyboard's Delete key.
Step 7: Simply reinstall Roblox by downloading it from the Microsoft Store.
---
Follow us on Twitter & like our Facebook page for more post-updates.
---
Abhigyan identifies himself as a tech geek, gaming cognoscenti, and also a connoisseur of music. Unidentified and mysterious phenomena never fail to gather his undivided attention. When not reading about bizarre and perplexing entities across the Universe, he can often be found cheering for his favorite teams in Football.