On 16th December 2020, Loco (@GetLocoNow) dared the Call of Duty Mobile team (@PlayCODMobile) to organize a COD Mobile tournament in India. To this, the COD team replied with a challenge to get 2000 retweets on that tweet. At the time of writing, the tweet has already gathered 2k retweets and 2k likes. It looks like the tournament is on its way.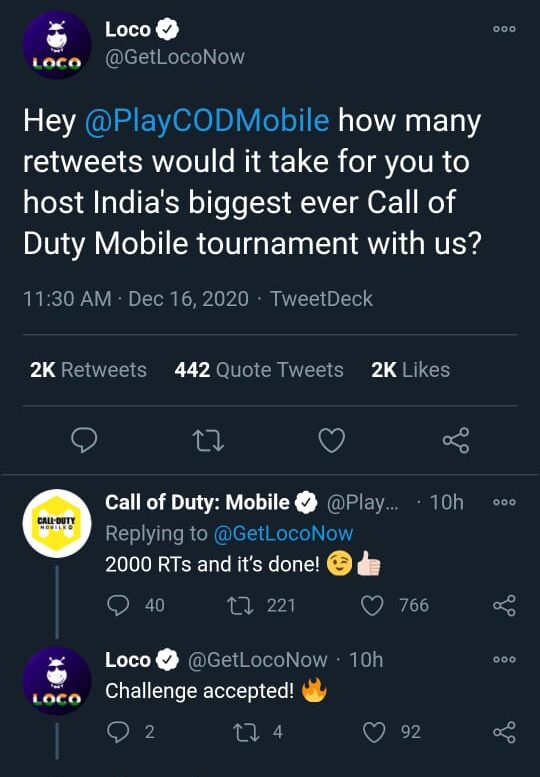 Loco has been involved in organizing Call of Duty Mobile tournaments in the past as well. However, this one is touted to be India's biggest ever Call of Duty Mobile Tournament due to the partnership with the official team behind the game.
Recently, Loco sponsored the Loco Battlefield League, which was a Call Of Duty Mobile Tournament. The tournament was presented by the Chinese smartphone brand POCO and organized by Battlemania eSports. This tournament was organized from 20th October to 22nd November. 8 teams participated in a 5v5 format.
This tournament was won by Team Mayhem, which some of you may remember as the Regional Playoffs winners from India in the Call of Duty Mobile World Championship. It was in June 2019 when Team Mayhem was formed. And since then, it has won numerous tournaments to become India's 3rd most valuable eSports organization.
For now, we are waiting for more information and an official confirmation from the COD Mobile team.
Stay tuned for more updates.
---
Subscribe to our Youtube Channel. Follow us on Twitter & join our Telegram channel for more post-updates.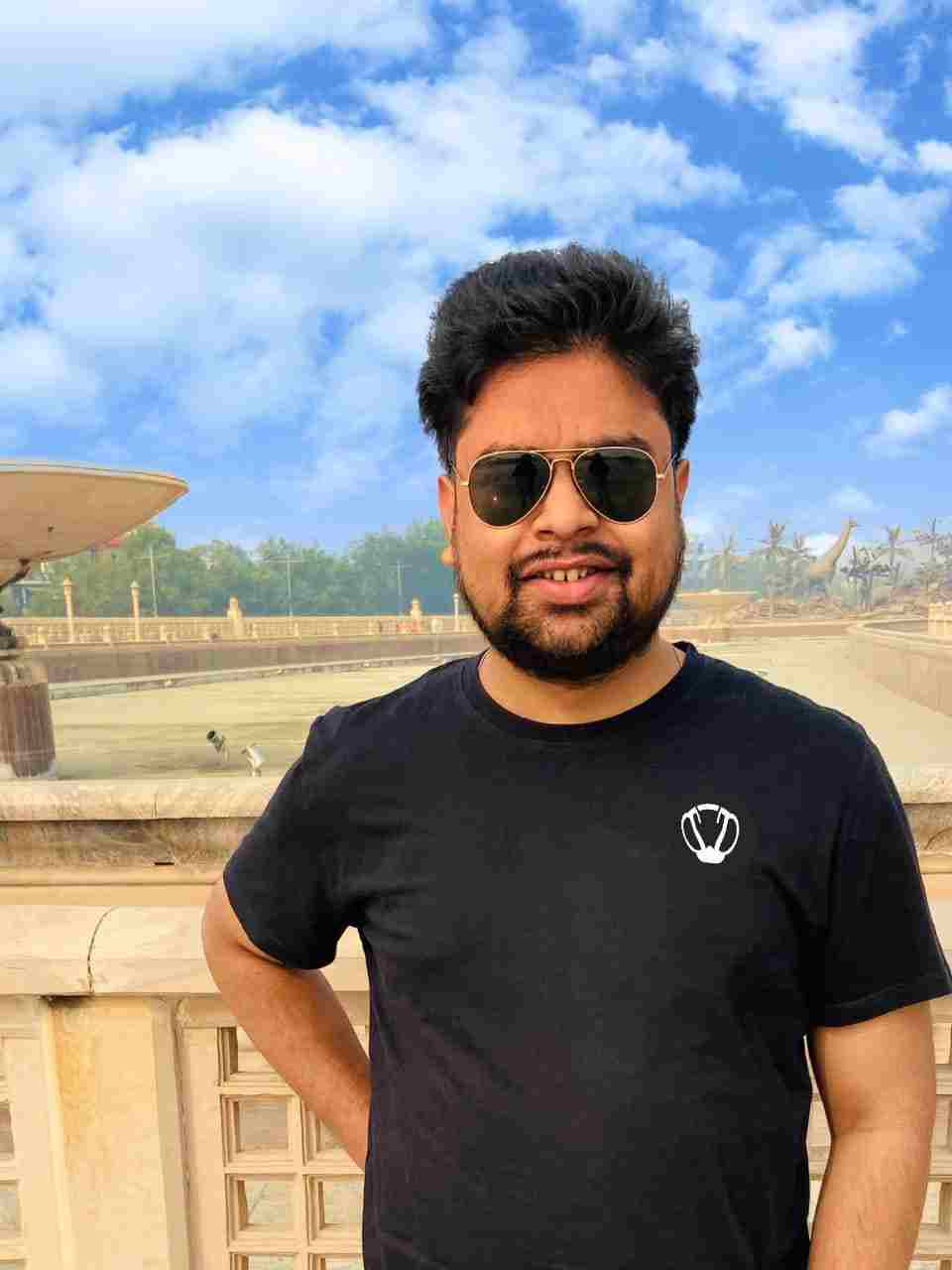 Vivek has been a fan of the COD franchise since forever. Perfection is his forte and the same can be seen in his work. He loves to invest his time in creating awesome content on YouTube and discovering the latest games.