Last updated on January 2nd, 2023 at 05:56 pm
Gaming consoles have evolved tremendously since their inception. Gone are the times of singularly oriented, basic games. Today, the video game console realm operates the gamut — from rudimentary consoles that take you down the memory lane to ultra-compact gaming rigs to immensely powerful offerings for high-res HDR (high dynamic range) and augmented reality gaming.
If you have done preliminary research, you realize it's actually fairly difficult to make a decision on which is the best gaming console out there, even though there are only a few big players in this segment.
They all look pretty fine, and they all have pretty vague model names, making it impossible for brands to know the difference. How is the Xbox One S different from the Xbox One X? And the PS4 and the Xbox One overall?
Today we have brought for you guys a list of what we think are some of the best gaming consoles out there.
---
Best Gaming Consoles 2022
Sony's rigorously revamped PlayStation 5 gaming console does have the capacity to deliver a 4K gameplay experience at up to 120 frames per second, as well as 8K output capabilities. Sony's finest game console yet also features lightning-fast memory and storage such that all interactions occur almost immediately. The PlayStation 5, like its predecessor, is capable of Augmented Reality gaming.
The PlayStation 5 arrives with a brand-new DualSense joystick. A haptic response, adaptive triggers, an integrated microphone, and a normal audio jack is included in the packaged accessory.
It's worth noting that Sony provides a PlayStation 5 Digital Edition console without a disc drive for $100 less.
Pros:
– State of the art Hardware and gaming components
– First-Party Exclusives.
– PlayStation Now and The PlayStation Plus Collection.
– The DualSense Controller.
Cons:
– The Size (Takes up a lot of space)
– Launch Lineups
---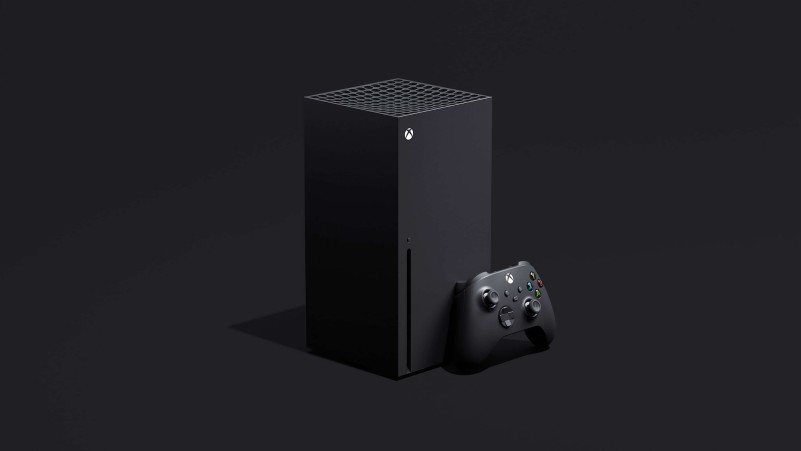 The recently launched Xbox Series X is Microsoft's most powerful, functional console. A true heir to the Xbox One X, it packs much more powerful and sophisticated hardware, adding a 4K gaming experience, 8K HDR gaming at up to 120 frames per second along with enhanced cloud-gaming capabilities. For a device well below $500, this is quite remarkable.
By fitting the console with an 8-core CPU, 12-teraflop GPU, and insanely fast memory and storage, Microsoft has been able to achieve the above characteristics. They help to also almost instantly load video games in series X
The Xbox Series X is delivered along with a reconfigured console. The console has the same iconic design as the previous model but has enhanced ergonomics and efficient button feedback to express your journey in the game. The console also features a 4K Blu-ray player and high-resolution content streaming ability. It is compatible with Dolby Atmos-enhanced sound, too.
Pros:
– Ultimate Xbox Game Pass machine
– Supports 4K Ultra HD without upgrading the system.
– Ergonomic controllers
Cons:
– 4K gaming capability limited
– Can't connect to Kinect without an adapter
---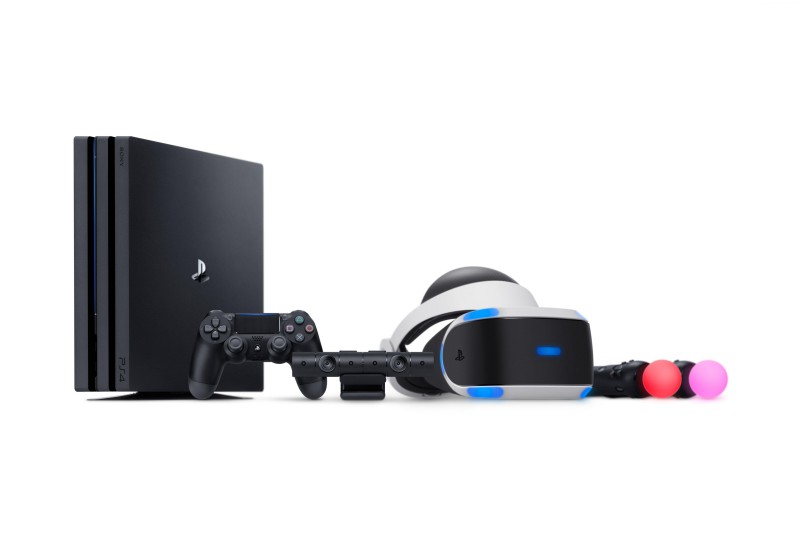 The architecture of the PS4 Pro has been derived from the preceding PS4 model, even though it's not an exact replica. Currently the PlayStation 4 Pro is a popular running gag since it seems as if two PS4 are stacked one at a time. The PS4 Pro thus occupies much more volume than its predecessor.
Sony did some interior work as well. Now the AMD processor's 8 Jaguar cores have been clocked at 2.1GHz rather than 1.6GHz. With 8GB of GDDR5 RAM size remains the same, but now the PS4 standard is up to 218GB/s to 176GB/s.
At 1TB, the hard disc is 500 gigabytes larger than the norm. The 802.11ac WiFi antenna is more powerful and the Bluetooth 4.0 recipient/transmitter is also available.
As far as the PS4 Pro controller is concerned, there are also some improvements to the previous version, but it is still a Dual Shock 4 controller at its core. There's a light bar on the touchpad to remind you what player you are, and the buttons are much smaller and more sensitive.
Someone with 4K television would see the remarkable benefits, including retro titles playing in native or upscaled 4K with HDR. The PS4 Pro also enhances the VR experience. With the PS4 Pro mode available, you'll be happier performing on this console and have quicker frame times.
Pros:
– Great performance improvement on all game titles
– Great 4K output
– 1TB hard drive
Cons:
– No Blu-ray player
– Not all games output in native 4K
---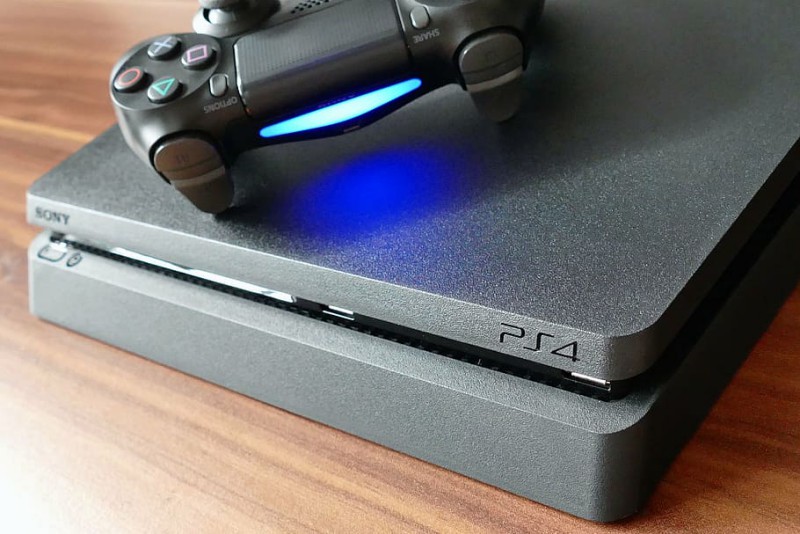 The premium gaming console called PlayStation 4 Slim is another product released by Sony. The massive game library is one of the big things about this console.
Besides, a powerful graphics chip generating video from this game console is also included. There's even a Multiplayer way to play your favorite game. In reality, Sony PlayStation 4 Slim is one of the best ways to play with friends online. You can also easily share the game image with the online gaming service provided by PlayStation Plus.
Another awesome feature is that you can enjoy the game with the PlayStation Virtual reality headset. This tool brings you to another world, along with a great gameplay experience in virtual reality. This console features excellent graphic power and higher resolution.
It is worth choosing PlayStation 4 Slim, particularly because of the library and how the hardware takes you into the unbelievable virtual worlds. Also being priced lower than the Pro model makes the PS4 Slim all the more appealing.
Pros:
– There are special titles on the console.
– Simple to play with a multiplayer option for everyone.
– A VR-headset is provided by the console.
Cons
– 4K Quality is not available in the slim model
---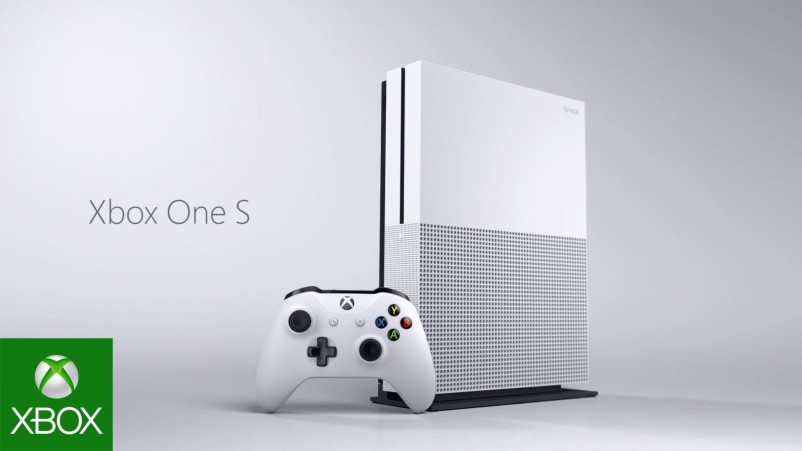 The Xbox One S is a technological achievement, which wows anyone who intends to try it. It somehow manages to squeeze a powerful power source and a 2TB hard drive in a chassis that's at most 40% as large as its previous incarnation, the Xbox One.
The rearrangement of the modules inside and increased ventilation potentially have a lot to do, so that the entire console is packaged more thickly but still more effectively cooled.
In terms of external architecture, the console also has an interesting redesign regarding its predecessor. Ability to transform the screen and eject the game discs has been modified by physical keys. And the USB 3.0 ports have been shifted into the front console. Its price is also particularly appealing for players who are stepping into the world of gaming for the first time. It also boots files much quicker, even in the higher resolution than the Xbox One, which, despite its basic resolutions, was slower.
You will be delighted to know that each of these software has a 4K version running on the Xbox One S if you use the game console to download applications such as Netflix, Hulu, Amazon Video, and YouTube.
In terms of play, it looks way better than on Xbox One, even though it's just upscale on the One S. These are your favorite songs that will make sure you have a nice time. However, something important to remember is that Microsoft would not make special products for the Xbox One S.
Pros:
– Small compared to its predecessor
– Great HDR and 4K streaming
– Great price point
Cons:
– 4K gaming capability limited
– Can't connect to Kinect without an adapter
---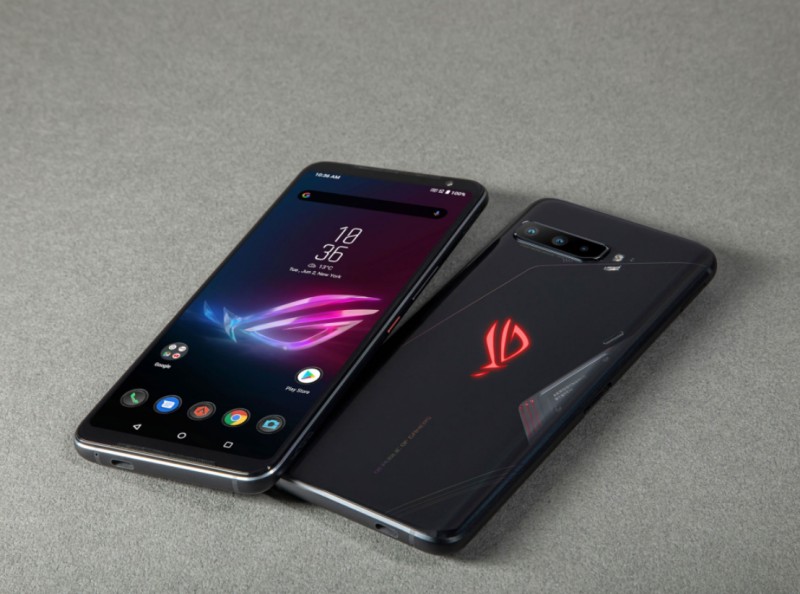 For the third straight year, Asus is actively seeking to bring "The ultimate smartphone gaming experience" This job is so very serious that the ROG Phone line has become the perfect incarnation of a halo commodity for the entire smartphone niche of a professional game.
In every way, every successive ROG Phone model stretches the envelope to the point that it is not just a gaming telephone – it sets the standard for the whole industry.
A faster 144Hz and substantially improved OLED display, Qualcomm's new speed-binned Snapdragon 865+ chipset, enhanced audio, cooling, camera systems, and a myriad of other modifications are articulately crammed inside the ever so slightly facelifted body of the ROG 3, allowing interoperability with the ROG II accessories.
Asus was obviously working well with the ROG formula and this time around tackling even more challenging head-on problems. Fortunately, this particular style of combat blends with the main business of the organization of creating hardware and applications for gamers directly and not merely as an afterthought.
The ROG Phone 3, with its Snapdragon 865+ SoC, 144Hz screen, AirTriggers, and accessory ecosystem, is for this niche. These are the people who want to be the best at games in competitive settings, who want to show off, and identify with a "gamer" aesthetic and lifestyle. The good news is that the ROG Phone 3 is also a very premium all-rounder – minus a few touches such as an IP rating and wireless charging.
Pros:
– Powerful hardware
– Excellent Gaming experience
– Good quality display
– Excellent battery mileage
Cons
– Average lowlight camera performance
– Quite bulky for a phone
– The onboard gyroscope can be finicky
---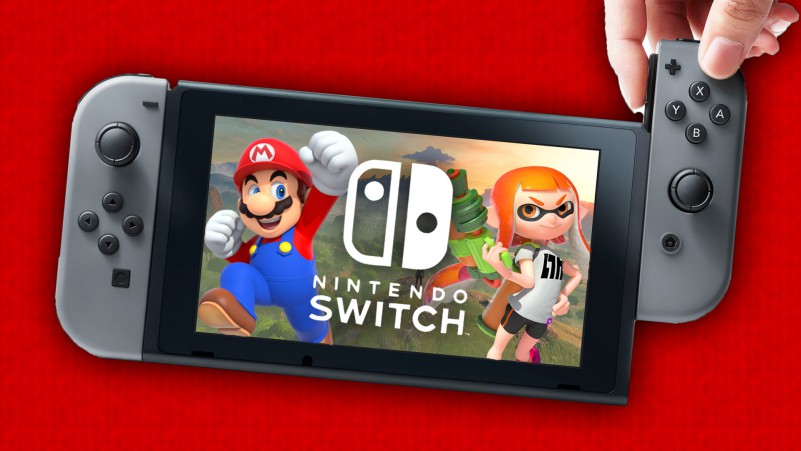 Nintendo Switch provides multiple titles by Nintendo, including Mario Bros and Pokemon. Nintendo fans would recognize and relate to powerful figures like Mario, Luigi or Peach, and Friends. Almost all of the games are family-friendly, so it is suitable for kids and adults. As a flexible gaming console, Nintendo crafts the Nintendo Switch.
Users can configure the console on the television or use it as a portable console. You can play with the Nintendo Switch Lite for just a great handheld console. The controller is also sufficiently convenient to be used in many games. It's nice to have a Pro controller from this company.
This controller is sold individually. You can enjoy your favorite games for up to 9 hours on the portable version. The smaller Switch Lite could last up to 7 hours. Nintendo Switch is one of the best consoles for children based on style, features, and game combinations. It has a large game library that kids or beginner players can play.
Pros:
– It offers a portable handheld system.
– It is only compatible with Nintendo content.
– You can choose a more affordable version.
Cons:    
– The graphic may not be an outstanding one.
– The controller may be uncomfortable to use.
---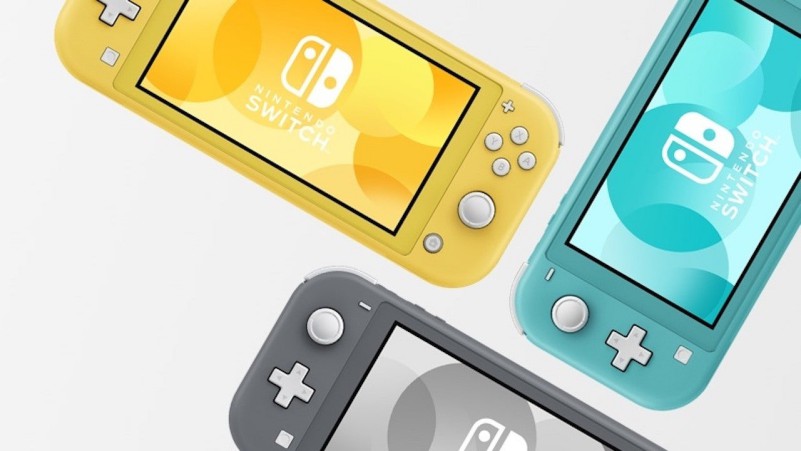 The key difference here between Switch Lite and its sister, the Switch, is that the Switch Lite can only be managed to play in handheld mode. You can't attach it to the TV for use. The transition is also lighter and compacter. The screen is narrower than the 6.2-inch transfer screen at 5.5 inches and retains the same 720p resolution.
The direct result is that Nintendo Switch Lite is much more convenient than the Switch, because of the improved compactness. This is highly important if you have tiny hands. In that respect, I still think 3DS, which is not as big as the Switch or the Switch lite, is a comfortable portable Nintendo system.
The turn lite controls are fixed as well. So, no Joy-Cons with this device. On the Switch, the joy-cons could be relocated to a central center for TV use.
The controls here are fixed. We'd call them Joy-Cons patched except they haven't had all the joy-cons' buttons. There is a D-Pad instead of the directional keys, which we prefer, to be frank. The process sounds more normal.
The Switch and the Switch Lite support Bluetooth and Wireless communication, but we would stress that wireless headphones cannot be attached to them. You can also use MicroSD to allow external storage. Interior 32GB storage
Pros:
– Lighter and more compact compared to Switch
– Lots of color variety
– Easy to use
– Great design
Cons:
– Can only be played in handheld mode
– Does not come with Joy-Cons out of the box
---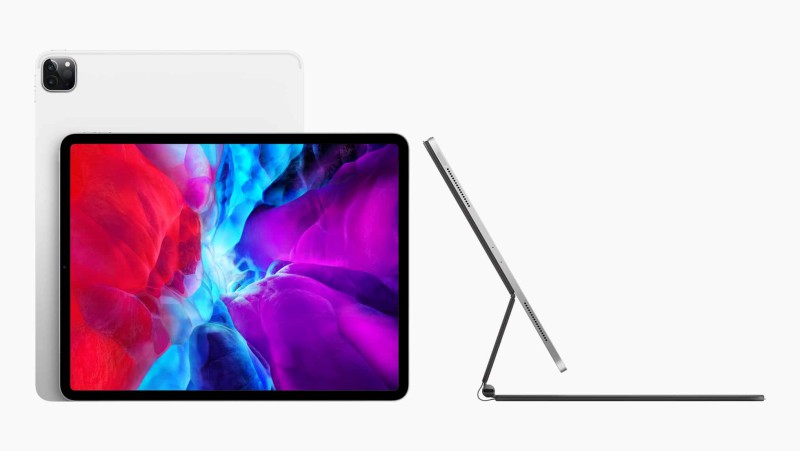 The Apple iPad Pro 11 might be a perfect alternative for all your favorite games if you're in the mood for a mobile gaming console. For starters, it features an 11-inch liquid retina display, which delivers higher levels of pixels per inch especially in comparison to other LCDs.
This means that you literally cannot see individual pixels from a naked eye; that is, games look amazing on the screen of this device.
Other technical enhancements, like ProMotion and True Tone modifications, make the display genuinely enthralling, capable of displaying a diverse range of color and detail no matter what you'd like to play or view.
Pros:
– Works well as a tablet and gaming device
– Has decent battery life considering the screen size
– Retina Display colors and detail are phenomenal
– Great processing power
– Works well with many accessories
– Camera quality is great
Cons:
– Very expensive
– No audio 3.5mm jack for your headphones
---
Verdict:
Owing to too many alternatives, selecting the right gaming console for 2022 is daunting. The best thing is to select one based on the key criteria of the game library, graphics, storage space, and multiplayer abilities.
The above list is the minimum requirement for you to select the right game console. So, no matter which one you pick, you're going to have a fantastic time. These consoles are perfect for players who want a wide game library console. And the smallest game console available on the list will play up to 40 games.
Some consoles often periodically extend their catalog. Some of them also support HDMI, so you can play your favorite games while enjoying the crispy clear videos. You can also enjoy gaming along with maximum portability by using the ROG Phone 3 or the iPad Pro. They are also guaranteed to give you a fabulous time.
Ultimately, you are the one who has to pick! Just read the details carefully and decide which one of the consoles best suits your gaming style and is in sync with it.
---
Subscribe to our Youtube Channel. Follow us on Twitter & join our Telegram channel for more post-updates.
Abhigyan identifies himself as a tech geek, gaming cognoscenti, and also a connoisseur of music. Unidentified and mysterious phenomena never fail to gather his undivided attention. When not reading about bizarre and perplexing entities across the Universe, he can often be found cheering for his favorite teams in Football.