You or your child may be trying to determine how much Robux (cash) they have spent on Roblox. Although it might be challenging to locate, Roblox Corporation has made it very easy to check how much money you've invested in the game.
We have a solution for you if you're wondering how much Robux you've used since beginning to explore the vast universe of Roblox. Here's how to check your Roblox purchase history so you can quickly see how much money you've spent on Robux.
Knowing how much you've spent on a game is possible by looking at your video game purchase history. It also helps to be reminded of your purchase. As long as you have access to your account, Roblox lets you examine your purchase history whenever you want. You may do this on several platforms as well.
Here is our guide on Check Roblox purchase history mobile. So, let's get started.
---
Check Roblox purchase history mobile
On their Android phones and tablets, several players have installed and are using Roblox. Similarly, you cannot examine your previous purchases on the mobile application. You'll still need to use browsers like DuckDuckGo or Google Chrome, though.
On Android smartphones, the procedure looks like this: On your Android device, tap to open your preferred browser. Visit the Roblox official website. Register with your account.
To view your remaining Robux, tap. Wait for the "My Transactions" page to appear once you've done this. To view how many Robux you have purchased, choose "Currency Purchases." Players may quickly move between them because the process is very comparable to signing onto your account on an iPad.
You may relax knowing that checking your Roblox purchase history won't take much work and won't be too painful if you're ready to do it. Simply sign in to Roblox using any browser. Log in and select the Robux button (resembling a monochromatic stop sign with a white center). It ought to be in the upper right corner of your screen.
There should be a display of your current Robux balance. You may access the My Transactions page by clicking it. Your recent Currency Purchases may be viewed here for the last day, week, month, or year. To check precisely what you bought with your Robux, you may also examine your Purchases.
If you ever want to see how much Robux you've been losing before deciding whether or not you really need that new game, this is how to do it from any browser.
There, you may also check your Robux balance. You can check it out on the Roblox mobile app as well. Simply log in to the same account that you used to purchase the Robux, then look at your balance towards the top of the screen.
That is really all you need to know if you want to view your Roblox spending history. Your findings could surprise you. Or, if you're a parent, you might want to start sneaking a peak at this amount sometimes to see what your children are up to.
---
Check Roblox purchase history on iPad
All mobile platforms support Roblox, although the app itself does not display your prior transaction history. Instead, you must open a browser and sign into your Roblox account in order to confirm it. No matter what gadget you use, including the iPad, it doesn't matter.
This is also how Roblox on PC and other platforms functions. Robux can be bought in-game, however, it is impossible to verify your previous purchases while playing. You can start using your iPad now that you are aware of this restriction.
To see your Roblox prior purchase history, follow these steps:
On your iPad, open any browser. Open your Roblox account and log in. Use the Robux you currently have left. It will then display the "My Transactions" page. Set a timeframe and select the "Currency purchases" checkbox. You may set up the "Purchases in Foreign Currencies" option to show purchases made within the following time periods:
No matter what settings you use, all of your purchases will be shown in reverse chronological order. You may press "Purchases" if you'd want to check how you used those Robux. You can check out what Roblox experiences you may enter Robux into on the website.
The "My Transactions" page was once known as "Trade." It served the same purposes, enabling users to examine, among other things, their purchases, Roblox allocations, and product sales. Since all of these statistics relate to money, the name fits.
---
Check Roblox purchase history on iPhone
Roblox usually runs smoothly on iPhones, which are often good enough for gaming. However, a browser is necessary, exactly as with other platforms. However, having access to your previous purchases on the same device is quite useful.
Follow these steps to check your Roblox transaction history on an iPhone: Launch Safari or another web browser. Visit the Roblox official website. Log in by entering your credentials. Check the amount of your Robux. The page titled "My Transactions" will be opened for you.
To view the history of your prior transactions, tap "Currency purchases." On the iPhone, grouping purchases by time period is also possible; to use it, simply choose the correct setting.
---
FAQs
Can you look up my past purchases anywhere else?
Not formally, but every transaction that occurs in and out of your bank account should be documented. You ought should be able to easily find your Roblox transactions if you have access to your account via a browser or an app.
You may see a history of your payments if you use PayPal. Users may always refer back to the service's reliable and chronological records. You only need to log into PayPal and visit the appropriate page.
That's it with our today's article on Check Roblox purchase history mobile (transaction history). Do try all the methods and tell us your favorite. Till then, stay safe and follow us for more upcoming coverage.
Follow us on Twitter & like our Facebook page for more post-updates.
---
Check out more Roblox Games –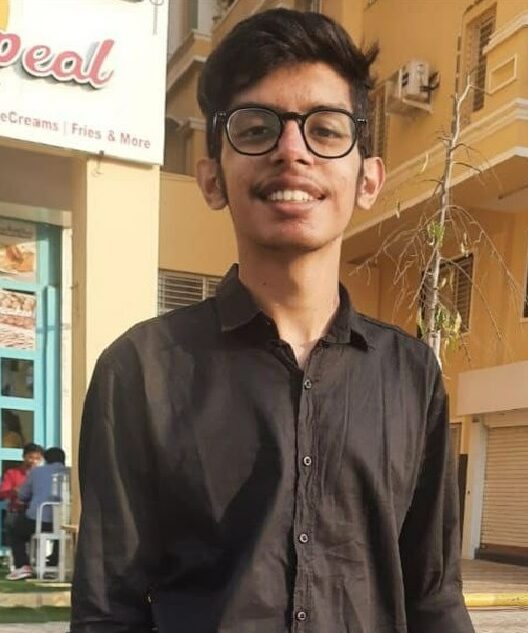 Jatin is an aspiring dentist with a keen interest in video games who likes to spend his time playing an array of different games. Other than that, he is a die-hard basketball fan who often embraces R&B music.