Call Of Duty Warzone kicked off its Season 1 on 16th December 2020. This is the biggest ever update for Warzone. It features new guns such as Groza AR, among 5 other Assault Rifles, Mac-10 SMR among 5 other SMG's, and the M79 Special Launcher, just to name a few. It also adds two new operators, Stich and Vargas. Apart from guns and characters, the season also features a brand new map, 'The Rebirth Island,' and a new Attack Helicopter featuring 1 mini-gun on either side of the chopper.
Fans disappointed with subpar camo –
The reactions have started coming in, and the fans have expressed their disappointment with the new diamond camo. Unlocking the Diamond camo requires a great deal of effort and the players expect a satisfying reward for the grind.
Diamond camo first of all requires a player to have the Golden camo of the gun that they plan to get upgraded with the diamond version. The exact number of kills and number of matches are different for different guns, but the aim is to get 'Set number of kills * Set number of times'. For example, in order to unlock the diamond camo for Sniper Rifle, you need 10 kills per match, 120 times.
Refer below for each weapon type:
Assault Rifle: 10*150
Sniper Rifle: 10*120
SMG: 10*120
LMG: 10*120
Shotgun: 10*120
Pistol: 10*80
Melee: 500 total
Launchers: Takedown 100 UAV's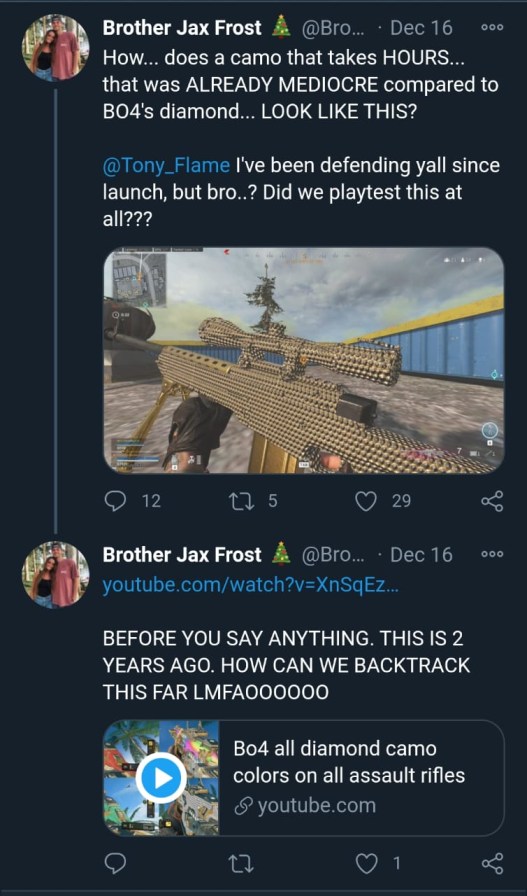 Activision has completely missed the target with this one. Fans have been voicing their opinions online in a similar fashion as the tweet above. When comparing this skin to that of Call Of Duty Black Ops Cold War and Call Of Duty Mobile, the disappointment just grows. Even the Diamond Camo of COD Mobile test server is far better than Warzone's dull and ordinary stone-like finish.
The camo in Cold War, COD Mobile, and the one featured in CODM's upcoming season's test servers is more vibrant and shiny. Exactly how you want your diamond to look like. Warzone's skin looks more like bumps on a golden surface.
Stay tuned for more updates.
---
Subscribe to our Youtube Channel. Follow us on Twitter & join our Telegram channel for more post-updates.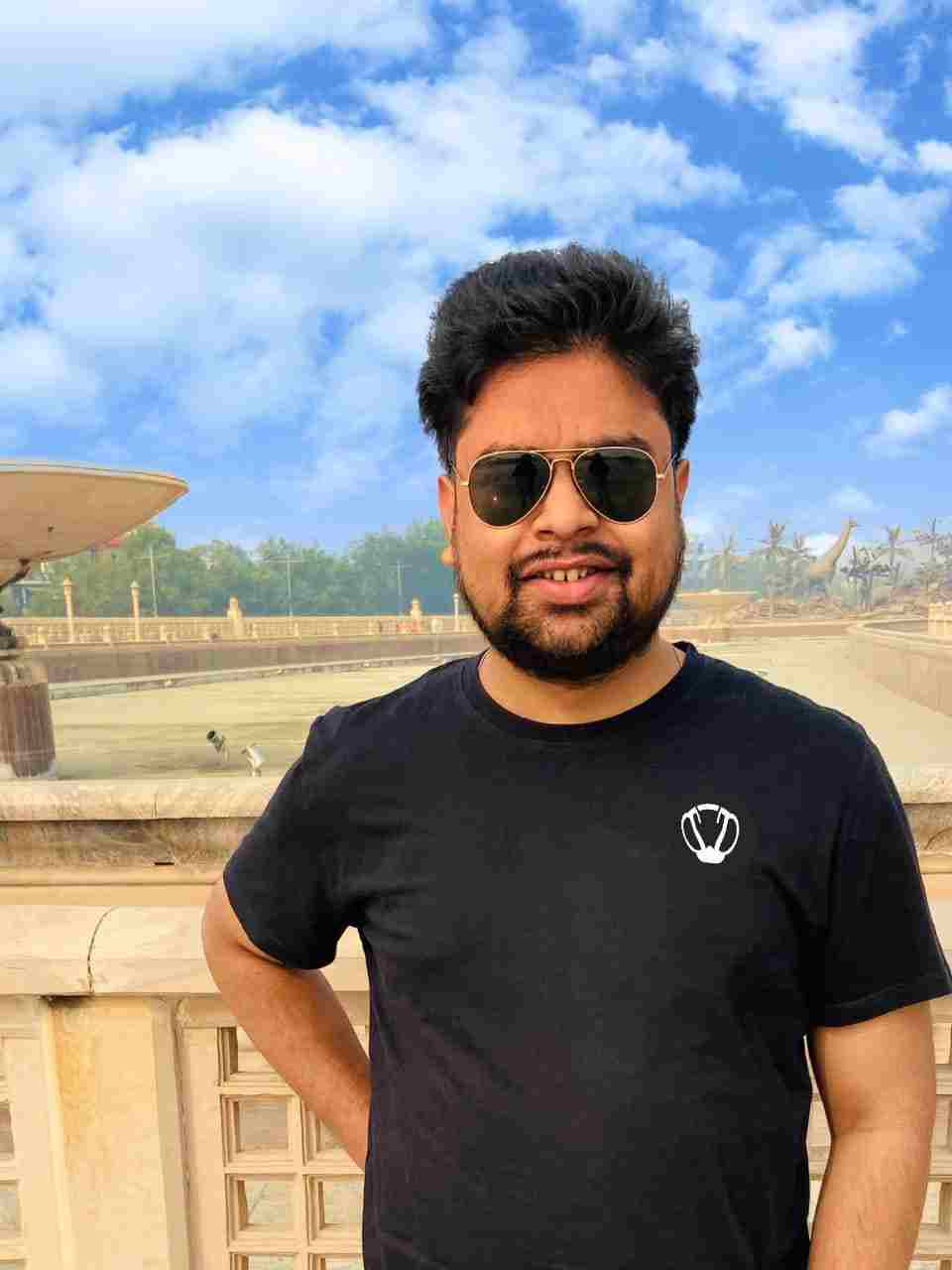 Vivek has been a fan of the COD franchise since forever. Perfection is his forte and the same can be seen in his work. He loves to invest his time in creating awesome content on YouTube and discovering the latest games.