Diablo, the world's premier action role-playing game (RPG) series, is coming to the mobile as Diablo Immortal. There was some controversy that the hugely popular demon-slaying franchise would be coming to smartphones after Diablo Immortal's reveal in 2018, with hardcore fans still having some mixed feelings over it.
You can see on the Google Play Store that the pre-registration has begun for Diablo Immortal, and the game would be automatically downloaded after you have registered for the game.
After registering, you will be able to see a pop-up that states that you will be informed about the release date of the game and other news regarding the same.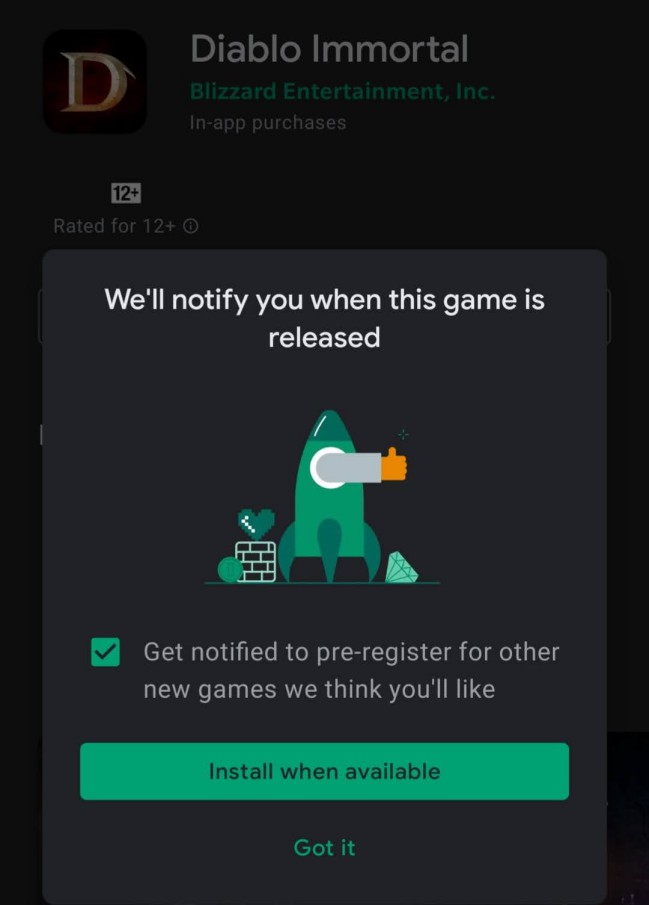 A select number of publications were given access to an early alpha version of the game in early 2021. According to IGN, Diablo Immortal is "Great – a proper new entry in the series, and not – as some feared – a watered-down mobile lookalike.
With these first tests now complete, we are hoping that 2021 will be the year we hear more solid details about Diablo Immortal and maybe even see it released. Blizzcon 2021, Blizzard's annual developer conference where announcements, trailers, and previews are usually shared, seems like the next likely place we will hear more about the game. It is taking place entirely online between February 19 and 20.
Diablo Immortal does not have an official release date yet beyond a "coming soon" placeholder.
Our best guess is that we might see Diablo Immortal release in 2021, as the game seems to be fairly far along in development and has even begun rolling out an early version to a select few testers.
Adding to our hope that we will see the game launch in 2021, in February 2021 financial call Activision Blizzard CFO, Dennis Durkin, said that while Overwatch 2 and Diablo 4 are not expected to launch in 2021, "Diablo Immortal is progressing well, and we anticipate its launch later this year," adding "we don't have any material contribution from the title in out outlook presently."
We will have to wait for news from Blizzard on a more firm official release date. Hopefully, we won't have to wait long for the official news and more details to be announced in Blizzcon 2021. Blizzcon 2021 is set to be the source for the latest news on Blizzard's games, and we hope that an update on the progress of Diablo Immortal will be a part of that.
We will be waiting for the update from Blizzcon 2021 and making the necessary updates here for you to know more about Blizzard's official statements about Diablo Immortal. Meanwhile, register yourself on the Google Play Store for Diablo Immortal to get the game when it is launched.
---
Subscribe to our Youtube Channel. Follow us on Twitter & join our Telegram channel for more post-updates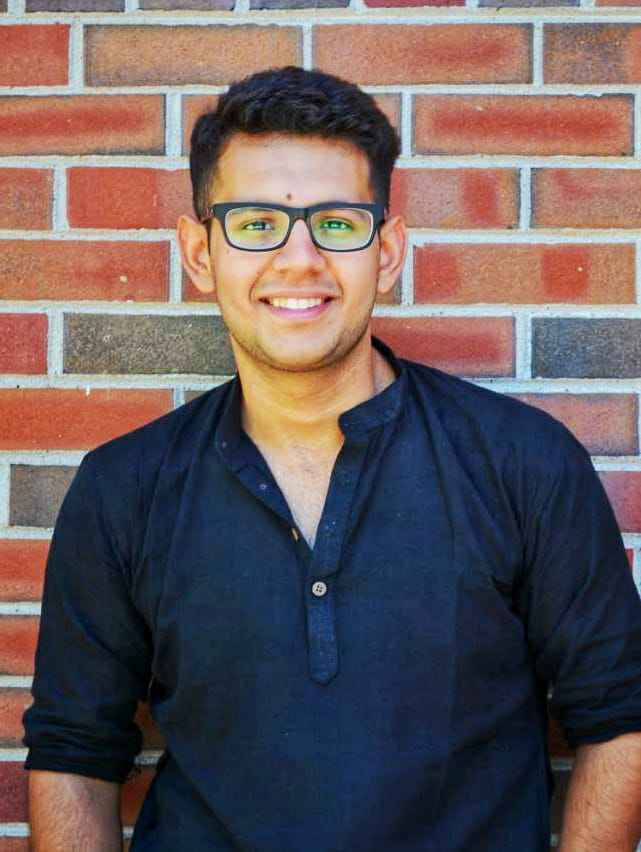 Shardul considers himself as a fitness enthusiast and animal lover, with a passion for gaming and music, especially Metal Rock and Dark Synthwave. He's a crazy football fanatic and FC Barcelona's fan. In his free time, he usually binges on Crime documentaries and Sci-fi movies.