Call of Duty: Warzone's latest map – Rebirth Island is not yet complete, but Treyarch is already providing players with a glimpse of how it will look.
Call of Duty Warzone will also feature a new map called Rebirth Island. While it is easy to draw parallels between this new mode and Alcatraz, developers have assured us that this is simply not true.
The Season 1 update for Call of Duty: Black Ops Cold War and Call of Duty: Warzone is already live, integrating the games and bringing several talked-about changes to each. One of these improvements is to have Rebirth Island in the Warzone game mode as a playable map
Warzone, Black Ops Cold War, Camos Break down:
The secret heart of Treyarch's Call of Duty games since 2008 has always been Zombies. Who doesn't like killing lifeless bodies? Black Ops Cold War is not reinventing the Zombie mode. It preserves the plurality and simplifies it to its enjoyable elements that Treyarch has introduced to the mode over the last 12 years.
The best example of this is from the Black Ops Cold War Map that contains a new, much wider zombie encounter and the original Nazi research lab from the First World at War Zombie map.
So, the Rebirth Island is lurking around the corner and people are getting really hyped up to get into the battlefield. Players all across the world can hardly keep their calm about the Season One update ever since it went live at 11 pm PDT.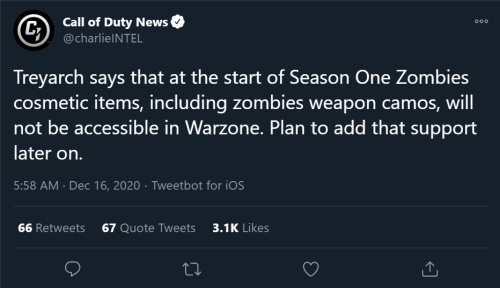 However, we may carry some unfortunate news with us in this article. It has been confirmed by Treyarch that at the start of Season One, Zombies' cosmetic items, including zombies weapon camos, will not be accessible in Warzone. The Devs are planning to add on that support later on in the game.
As of now, players are really dissatisfied with the fact that they won't be able to showcase their hard-earned skins in Warzone. We can just hope Treyarch, listens to the feedbacks of the masses, and does the needful in the near future.
---
Subscribe to our Youtube Channel. Follow us on Twitter & join our Telegram channel for more post-updates.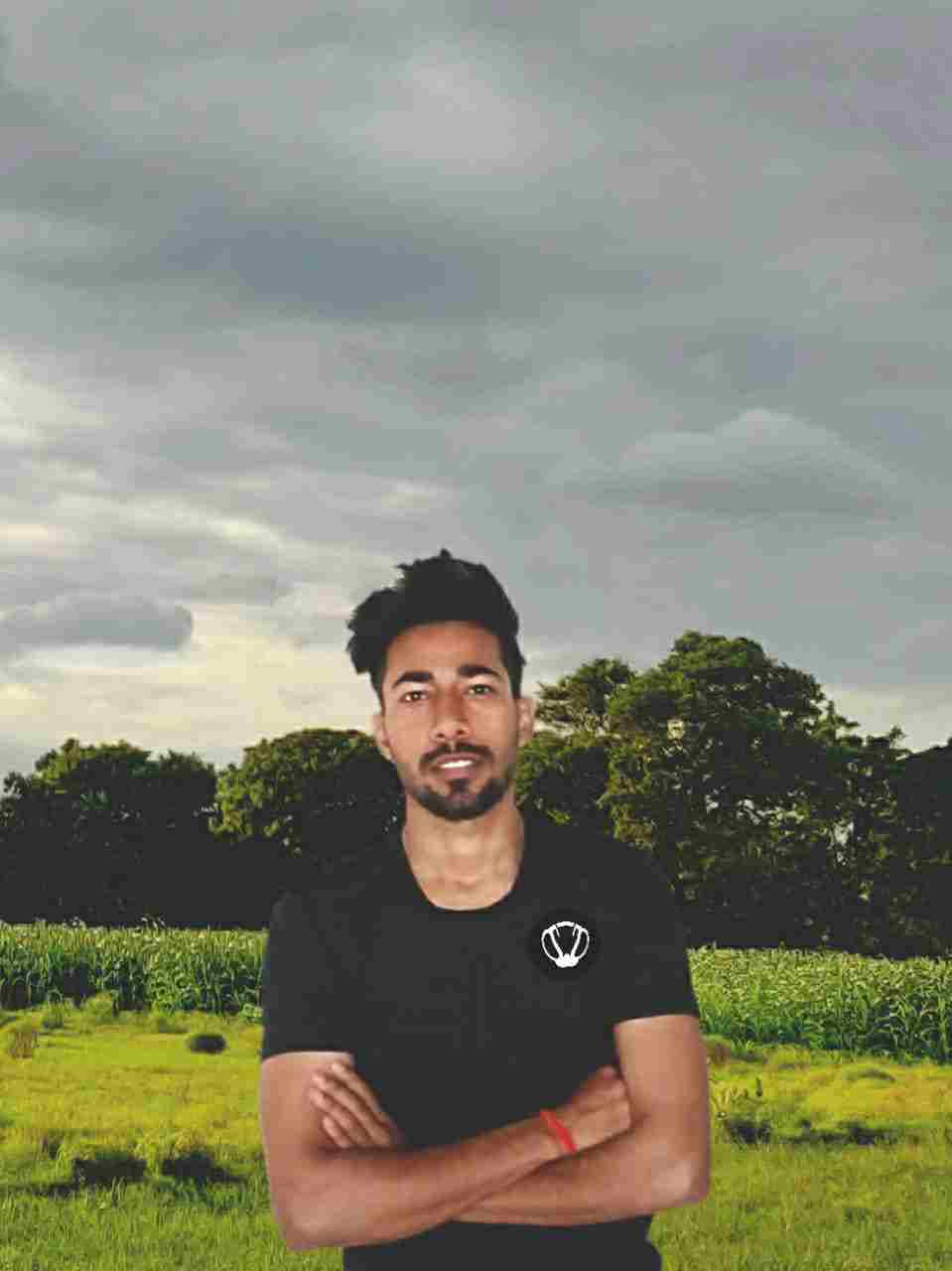 A gaming aficionado. Sometimes he can be seen fabricating a poem or feeding on a good sci-fi novel.