Bungie's wildly successful first-person shooter video game, Destiny 2, provides players with a huge and immersive gameplay environment. Like any online game, players may, however, run into technical difficulties that prevent them from logging in and accessing the game.
Players may have the annoying issue of not being able to sign into Destiny 2. Players may be unable to take pleasure in the game's engaging setting due to this problem.
Being unable to log in might frustrate gamers anxious to join the action, whether it's due to an improper login, lost credentials, server problems, or other technical challenges.
In this post, we'll look at a number of potential workarounds that might enable players to get beyond the "can't log into Destiny 2" issue, restore access to their accounts, and resume their in-universe explorations. Here is our guide on Fix: Can't log into Destiny 2.
---
Why you can't log into Destiny 2?
Short Answer: Players can't log into Destiny 2 including entering incorrect login credentials, forgotten passwords, server issues or maintenance, account suspension or ban, network connectivity problems, or account-related issues such as compromised or blocked accounts.
In this post, we will investigate a number of probable reasons for being unable to enter Destiny 2 and give some insights on how to fix these difficulties.
1. Incorrect Username or Password Provided
Incorrectly inputting one's login credentials is one of the most prevalent reasons why players are unable to access their Destiny 2 accounts. It is absolutely necessary to check that the username and password that were entered are correct. It is possible to get locked out of the game if the login information is entered incorrectly or if you forget it.
2. Forgotten Passwords
If you forget the password that is linked to your Destiny 2 account, you may experience issues logging in. The majority of platforms or game services include a password recovery option for users in the event that they forget their password.
3. Problems with the Server or Maintenance
The gameplay of Destiny 2, like that of many other online games, is facilitated and account authentication is handled by servers. Players might not be able to connect in to the game if the server is having problems or is undergoing maintenance. There is a possibility that gamers will have trouble logging in during busy hours or when there are activities related to server maintenance.
4. Suspension or Deletion of the Account
In the event that a player breaches the terms of service or participates in actions that are not permitted inside the game, the player's account may be banned or suspended. They will be unable to log into Destiny 2 in the event that this occurs.
5. Issues with the Network's Connectivity
Access to online games such as Destiny 2 requires a connection to the internet that is consistent and reliable. The process of signing in might become more difficult if you have a spotty internet connection or other network problems. Make sure that your internet connection is steady and working properly at all times.
6. Account-related Issues
There are a number of difficulties that might arise with users' accounts that could prohibit them from login into Destiny 2. One of these problems may be a compromised account, in which case unwelcome third parties would have access to the account and would alter the login credentials.
In situations like these, it is absolutely necessary to get in touch with the customer service department of the game as soon as possible in order to report the problem and reclaim control of the account.
7. Platform-specific Issues
There may be platform-specific difficulties that prohibit you from signing in to play Destiny 2 on the platform you are using. This will depend on the platform you are using.
On gaming consoles like PlayStation and Xbox, for instance, problems with the console's network settings, account synchronization, or subscription services like PlayStation Plus or Xbox Live Gold might cause the login procedure to become difficult or even impossible to complete.
8. Game Client Updates
It's possible that you'll need to upgrade the game client itself in order to fix any bugs or address any security concerns. It is recommended that you check to see if there are any new game updates available for Destiny 2 if you are unable to log into the game.
9. Hardware or Software Incompatibility
Problems logging in to Destiny 2 might potentially be caused by your computer's hardware or software not being compatible with the game. Check that your computer fulfills the game's minimal requirements by running the system requirements checklist.
---
Fix: Can't log into Destiny 2
In this post, we will investigate a number of potential solutions that will assist players in overcoming the "can't log into Destiny 2" problem and regaining access to their accounts. This will ensure that players are able to proceed with their journeys inside the Destiny world.
Method 1: Verify Login Credentials
Checking the correctness of your login credentials should be the first thing you do when trying to fix problems with your account's login. Check that you are using the right username and password by typing them both. Make a note of any capitalization or unusual characters that may be included in your login credentials, and then check to see whether they are identical to the details that were registered.
Method 2: Reset the Forgotten Password
The majority of gaming platforms and services have a password recovery option, in case you've lost track of your login credentials. Make use of the "forgot password" tool so that you can get the account recovery procedure started.
In most cases, this requires the submission of additional verification information or the receipt of an email containing a link to reset the password. Simply resetting your password and following the offered instructions will allow you to get back into your Destiny 2 account.
Method 3: Check Server Status
There is a chance that you won't be able to connect to Destiny 2 if there are server troubles. Check the official Destiny 2 website or any of the social media platforms for any notifications or updates regarding the status of the servers before you jump to the conclusion that the issue is on your end.
In the event that there is continuing maintenance or disturbances to the server, you might be required to wait until the problems have been fixed before attempting to log in once more.
Method 4: Ensure that the Network is Connected
Accessing online games such as Destiny 2 requires a connection to the internet that is both consistent and trustworthy. Check to see sure your network connection is operating correctly and that you have a connection to the internet that is consistent.
If the problem with logging in still occurs, try restarting both your modem and router or connecting to a new network and seeing if that helps. If you are currently utilizing a wireless connection, you might want to think about moving to a cable connection so that the connection is more stable.
Method 5: Resolve Account-related Issues
It is possible that you will be unable to log in to your account if it has been banned, suspended, or reported for engaging in suspicious behavior.
In circumstances like this, it is very necessary to get in touch with the game's support team to receive assistance. In order to fix any difficulties that are associated with your account, please provide any necessary information and follow their instructions.
Method 6: Delete all cached files and cookies
Your web browser's cache and cookies may need to be deleted in order to fix the problem if you are unable to log in. These transient files have the potential to cause problems with the sign-in procedure at times. Launch the options menu for your browser, and then head to the area labeled "privacy" or "browsing history."
You will then be able to clear the cache and delete any cookies. Try logging into Destiny 2 once more after restarting your browser and clearing your browser's cache.
Method 7: Turn off your Virtual Private Network or Proxy
If you are utilizing a Virtual Private Network (VPN) or a proxy server, you should attempt to disable them for the time being.
The process of logging in to the game can be disrupted by virtual private networks (VPNs) or proxies on occasion. If you disable them, you will be able to create a direct connection to the game servers, which may solve the problem you are having logging in.
Method 8: Update Game Client
Make sure that the game client you're using for Destiny 2 has the most recent update. Updates are consistently made available by the developers in order to fix issues, enhance performance, and add security features.
Check for available game updates by firing up the game's launcher, such as Steam or the official Destiny 2 launcher, and looking for new content. You should always make sure you are running the most recent version of the game by downloading and installing any available updates.
Method 9: Verify Firewall and Antivirus Settings
It's possible that the settings on your firewall or antivirus software might be preventing your computer from connecting to the Destiny 2 servers, which would explain why you're having trouble logging in. Either temporarily stop your firewall and antivirus software or add Destiny 2 to the list of programs that are permitted to run by adding it as an exception.
For instructions on how to adjust these settings, please refer to the documentation or support resources provided by the individual firewall or antivirus program that you are using.
Method 10: Reinstall Destiny 2
If all else fails, reinstalling Destiny 2 may resolve persistent login difficulties. You will need to uninstall the game from your computer and then download a new copy of it from the developer's website. Reinstall the game, and then make another try to get in.
This procedure guarantees a clean installation, therefore removing any and all potential problems that may have been the root of the login issue.
Method 11: Get in touch with the support staff
In the event that none of the aforementioned solutions are successful, it is recommended that you get in touch with the Destiny 2 customer service team. Give them specific details about the problem, the measures you've previously tried to fix it, and any error messages that have been displayed. They might be able to provide extra help or do further investigation into the matter.
Follow us on Twitter & like our Facebook page for more post-updates
---
Check out more –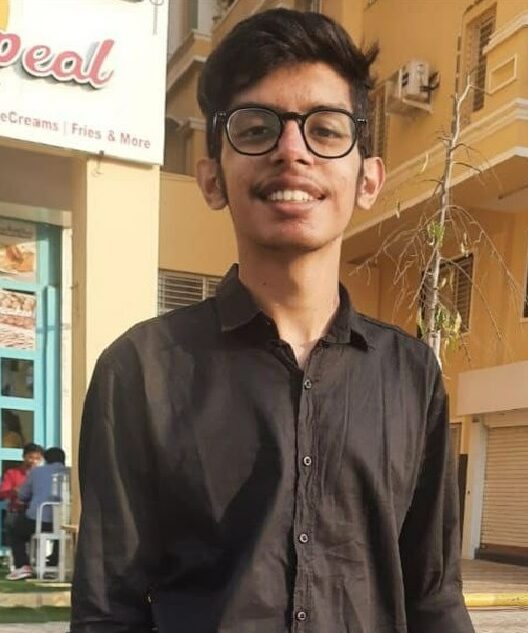 An experienced gaming content writer who emphasizes on offering the most recent information and how-to tutorials for the trending titles. Being a Hardcore gamer himself, he likes to try an array of games and likes to spend his time exploring them. He likes to unwind by listening to R&B music when he's not writing about gaming stuff.