Last updated on April 25th, 2023 at 12:43 am
While there are other ways to show the frame rate of your PC game, in this post we will just focus on the Nvidia FPS Counter that is included with the GeForce Experience program. You must have a Nvidia graphics card and GeForce Experience installed on your computer in order to use the Nvidia FPS Counter.
Users of Nvidia graphics cards may put a little FPS tracker above their game using GeForce Experience. Enable the In-Game Overlay option after opening GeForce Experience and choosing the Settings gear. Select a place after clicking Settings > HUD Layout > FPS Counter.
These settings are simple to enable, however, they are very basic as you cannot display additional statistics as with certain third-party programs. But it's a wonderful answer if you need something quick and inconspicuous. Here is our guide on how to fix Nvidia fps counter not showing
---
Why is Nvidia performance overlay not showing FPS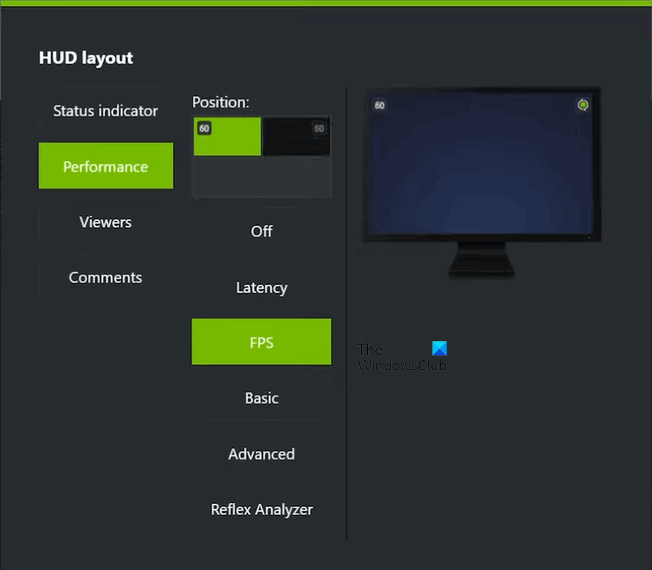 Short Answer: Nvidia performance overlay is not showing FPS because certain display settings are managed by your computer's integrated graphics card. Sometimes the problem is less of a serious one and more of a purposeful mistake. However, occasionally this problem prohibits you from changing the settings on your NVIDIA graphics card that you want to.
There are several possible causes for this specific problem, and almost all of them are tied to your integrated graphics card. It's usually easy to solve problems if you can identify their root causes.
---
Fix: Nvidia FPS counter not showing
Method 1: Turn on the FPS counter
Locate the Geforce experience software shortcut, then use the right-click menu to choose "Run as Administrator." Then, seek the In-Game Overlay and select the settings option after clicking General settings. You should now be able to view a list with a variety of choices. Search for HUD Layout and select it.
You should now be able to view the FPS Counter option. When you click on it, four boxes ought to appear on the right side. These boxes show where on your screen the Nvidia FPS Counter is located. Select where on the screen you want your FPS Counter to appear, then click Back to leave.
I'm done now. You just turned on your computer's Nvidia FPS Counter overlay. By now, when you launch your preferred game, the FPS Counter ought to be shown on your screen at the location that you previously selected.
If your FPS is low, you could think about using Windows 10 debloat tutorial to boost your FPS.
Method 2: Update your graphics card's drivers
Nvidia Control Panel will now correctly detect and utilize the Nvidia graphics card you have attached, despite some claims that simply reinstalling the drivers (installing the most recent ones) resolved the problem. For the vast majority of graphics-related problems, this is a highly general solution.
Click the Start menu button, type "Device Manager" into the box that opens, and then click the first result to choose Device Manager from the list of search results. By pressing Windows Key + R, the Run dialogue box will be shown. Enter "devmgmt.msc" in the dialogue window and press OK to activate it.
Method 3: Disable the inbuilt graphics card in Device Manager
If you need to alter any settings but can't locate them in the Nvidia Control Panel because they are managed by your integrated Intel graphics card, you may just disable the integrated card and always use the Nvidia one. The problem will be resolved, but your laptop's battery life may suffer as a result.
Click the Start menu button, type "Device Manager" into the box that opens, and then click the first result to choose Device Manager from the list of search results. By hitting the Windows Key + R key combination, the Run dialogue box will be shown. Start it up, type "devmgmt.msc" into the dialogue box, and then click OK.
If you wish to update the video card driver on your computer, expand the Display Adapters section, right-click on your integrated graphics card, and then choose Disable Device.
Check the Nvidia Control Panel when your computer has rebooted to see if any more settings have shown.
You want to update the video card driver, so expand the Display Adapters area on your computer, right-click on your Nvidia graphics card, and choose Uninstall Device. If any conversation boxes or prompts urge you to confirm the uninstallation of the current graphics device driver, wait until the operation is complete.
Find the driver for your graphics card from the NVIDIA website. Click "Search" after entering the relevant card and operating system information.
A list of every driver should be visible. To download an item, click its name after selecting the most recent option. By saving it to your computer, opening it, and following the on-screen instructions, you may install it. Check to see whether the problem is still there.
Method 4: Select the default graphics processor in BIOS
Your computer may always utilize your integrated graphics card rather than Nvidia's in the worst-case scenario. This should be changed inside the BIOS settings, and doing so is straightforward. Some individuals might be apprehensive about changing the BIOS, but as long as you carefully follow the instructions, there won't be any damage to your laptop.
Try restarting your computer and pressing the BIOS key as soon as the machine boots to enter the BIOS settings. The BIOS key will typically be visible on the boot screen and will say something like, "Press _ to begin Setup." Other keys are available. F1, F2, Del, etc. are frequently used BIOS shortcuts.
It's time to replace the built-in graphics card in your system with an Nvidia card as the default. You can discover the parameter you need to change in one of the many tabs on BIOS firmware tools created by various manufacturers. Therefore, there is no unique method to find it. The same choice is known by numerous names, however, it is frequently located on the Advanced tab.
Use the arrow keys to get to the Advanced, Advanced BIOS Features, or a similarly titled option in BIOS. Pick a setting on your computer called Internal Graphics, Video Configuration, or North Bridge Configuration.
The correct option can be found on the BIOS settings screen by looking for an option with the names Primary Video Controller, Primary Video Adapter, or Initiate Graphic Adapter.
Press Enter to choose it, then choose GFX0 or PEG to use a peripheral component interconnect express card, PCI to use a card linked via PCI, or AGP to use a card linked via an accelerated graphics port. Choose one of the choices based on how your card is connected to your computer.
To close the current window, choose Exit Saving Changes under the Exit section. As a consequence, the computer will now start to boot up. Verify if the problem is still present.
Method 5: Restart the Nvidia Control Panel procedure
This method is simpler than the others in this article and may be used if, in the past, you were able to access all display-related choices in the Nvidia Control Panel before the problem began to manifest in the present. If the problem was caused by a simple bug, this solution will resolve it.
Press the keyboard shortcuts Ctrl + Shift + Esc at the same time to open the Task Manager program.
As an alternative, you may simultaneously press Ctrl, Alt, and Del and select Task Manager from the popup menu that appears on the blue screen. You may also use the Start menu to search for it.
Click on More information in the window's lower left corner to expand Task Manager and look for the Nvidia Control Panel. Immediately following Background processes, it has to be located. The task ending option will appear in the bottom right corner of the window after you have selected it.
Once Nvidia Control Panel has been relaunched, check to see if the missing settings problem has been resolved.
That's all for today's article on how to Nvidia FPS counter not showing (GeForce experience). Do check out all the sections and know what you should do. Till then, stay safe and follow us for more upcoming gaming coverage
Method 6: Disable in-game FPS counter
Some games, like Activision's Call of Duty, offer the FPS counter, temperature monitor, and Ping counter, as game's in-built feature.
And if you have enabled those game features, you might see issues with Nvidia's overlay.
The best way to fix this issue is to disable the game's FPS counter. The settings can be different for each game, but the FPS counter is generally found in the display section of the settings.
Follow us on Twitter & like our Facebook page for more post-updates
---
Check out more NVidia Articles –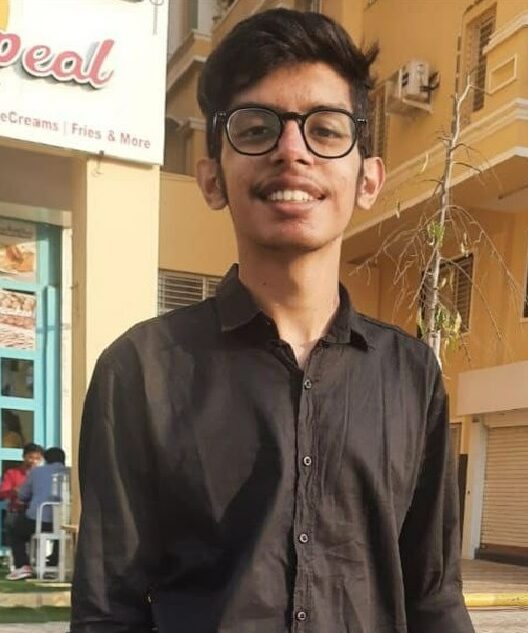 Jatin is an aspiring dentist with a keen interest in video games who likes to spend his time playing an array of different games. Other than that, he is a die-hard basketball fan who often embraces R&B music.