With the help of the Remote Play feature on the PlayStation 5, you can play PS5 games on a range of gadgets, including smartphones, tablets, and even PS4. It is a method of playing PS5 from a distance, as the name suggests.
Physical detachment from the console will be eliminated, leaving just the need for an internet connection. Make sure your PlayStation 5 and anything else you intend to use for PS5 Remote Play are set up properly before you start playing remotely, though.
Naturally, you must make sure that the device you intend to use for PS5 Remote Play has the PS Remote software installed. In order to play games remotely, your PS5 and another device should preferably share a strong, secure Internet connection.
Here is our guide on Fix: PS Remote Play not working on cellular. So let's get started.
---
Why is PS Remote Play not working on cellular?
PS Remote Play is not working on cellular because of the network configuration of your cell carrier, it may even be suspended due to an unstable connection. Additionally, the quality of your video can be subpar and not get better.
It is advised to use a high-speed connection with upload and download speeds of at least 5 Mbps. The estimated connection speed for your PS5 or PS4 console may be ascertained using the following techniques.
---
Fix: PS Remote Play not working on Mobile Data
Method 1: Check your connection setting
In a place with a dependable and quick internet connection, use Remote Play.
The connection becomes erratic when you move your client device, and Remote Play may be halted or canceled as a result. Remote Play will disconnect if you switch between mobile data and Wi-Fi at the same time.
Depending on your mobile carrier's network setup, Remote Play may not be available or may be terminated due to an unstable connection. Your video quality can also be subpar and unlikely to get better.
Depending on your mobile carrier plan, your connection speed and data use may be restricted. It's probable that in this situation Remote Play won't work. For further details, consult your mobile carrier's contract and plan or get in touch with them.
Method 2: Use Mobile data as Wi-Fi Hotspot
We recommend using a wired connection to connect your PS5 console, PS4 console, Windows PC, or Mac to the internet.
It is advised that you use a high-speed connection with upload and download rates of at least 5 Mbps. The methods listed below can be used to estimate the connection speed of your PS5 or PS4 console.
On your PS5, navigate to [Settings] > [Network] > [Connection Status], and then choose [Test Internet Connection].
Streaming video and other content on the client device during Remote Play may cause the video to flicker and stop working correctly. This might also happen if other devices on your network are using a lot of bandwidth. Make sure they're not doing anything before you utilize Remote Play.
If you're controlling your PS5 console through Remote Play from a Windows PC, Mac, or mobile device. From the [Settings] or [Preferences] menu, choose [Video Quality for Remote Play].
This may help to stabilize the connection, allowing for a more pleasurable Remote Play experience. When you utilise Remote Play to operate your PS5 or PS4 console (CUH-7000 series / CUH-7100 series / CUH-7200 series), the visual quality is automatically changed.
Method 3: Examine the technological limitations of PS5 Remote Play
Remote Play is available on the PS5 home screen. And it may be used to play any PS5 or PS4 game with an adequate internet connection. You can broadcast Remote Play games from the home screen to any console you choose, whether it's your PS5 or PS4 – just make sure it's in at least rest mode.
On the default Remote Play page, you may select the resolution from the PS5 you're streaming from, whether it's 540p, 720p, or 1080p. In our experience, 1080p makes games streaming on a modern tablet seem excellent.
When played on a fifth-generation iPad Pro, Sony's samurai hit Ghost of Tsushima looks and feels terrific in motion through PS5 Remote Play.
Method 4: Restart the Remote Play configuration
After installing the PS Remote Play program, you must first ensure that your console's settings enable PS5 Remote Play. To enable Remote Play on the PS5, go to 'Settings,' then 'System,' then 'Remote Play,' and finally 'Enable Remote Play.'
After you've downloaded the PS Remote Play software to your preferred smartphone. Whether Android or iOS and double-checked your PS5's settings, it's time to follow the program's on-screen instructions.
When the application prompts you, choose your PS5 console from the list of available devices on your Wi-Fi network, then wait for them to join. Please keep in mind that Remote Play will only be available if you have a PlayStation Network account linked to your PS5.
Before you can connect to your PS5, you may need to enter an eight-digit onscreen code on your preferred Remote Play device.
Method 5: Update the firmware on your console
Check to determine if the system software on your PS5 or PS4 console has been updated to the most recent version.
Navigate to [Settings] > [System Software] > [System] > On your PS5 console's home screen, choose [System Software Update and Settings], and then [Update System Software].
Check to see whether [PS Remote Play] is up to current on your Windows PC, Mac, or mobile device. If it hasn't already been updated to the latest version, launch [PS Remote Play] and follow the on-screen instructions to do so.
That's it with our today's article on Fix: PS Remote Play not working on cellular. Do try all the sections and tell us your favorite. Till then, stay safe and follow us for more upcoming coverage.
Follow us on Twitter & like our Facebook page for more post-updates.
---
Check out more –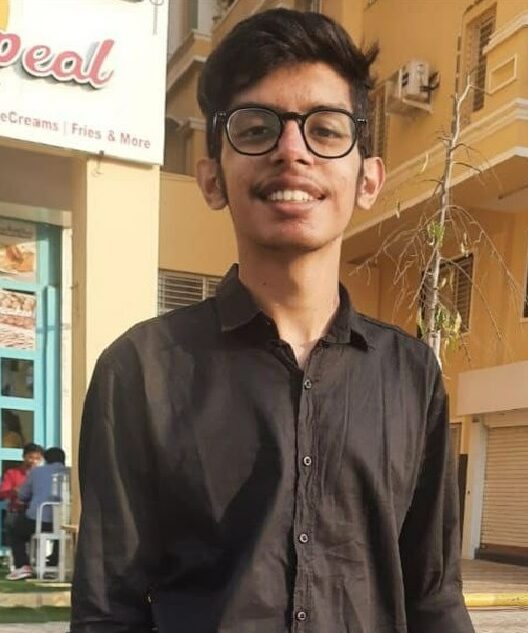 Jatin is an aspiring dentist with a keen interest in video games who likes to spend his time playing an array of different games. Other than that, he is a die-hard basketball fan who often embraces R&B music.