A Way Out is a cooperative game that is equally chaotic, a cover-shooter, a driving simulator, and a puzzler. It is a heartbreaking tale of two guys breaking out of jail together, where excellent teamwork might be the difference between life and death.
It is, however, a brief experience. In six to eight hours, gamers can finish the game, but they might desire more.
Fortunately, there are many game creators that understand the value of co-op play, especially couch co-op play, despite how desperately mainstream games appear to want it to go away so that players will have to buy more consoles and discs.
However, despite the campy storyline and occasionally unappealing gameplay, what draws you to this game is the symbolic aspect of the choice to make it split-screen even in co-op mode. Here is our list of Top 22 games like A Way Out for PC/ PS/ Xbox.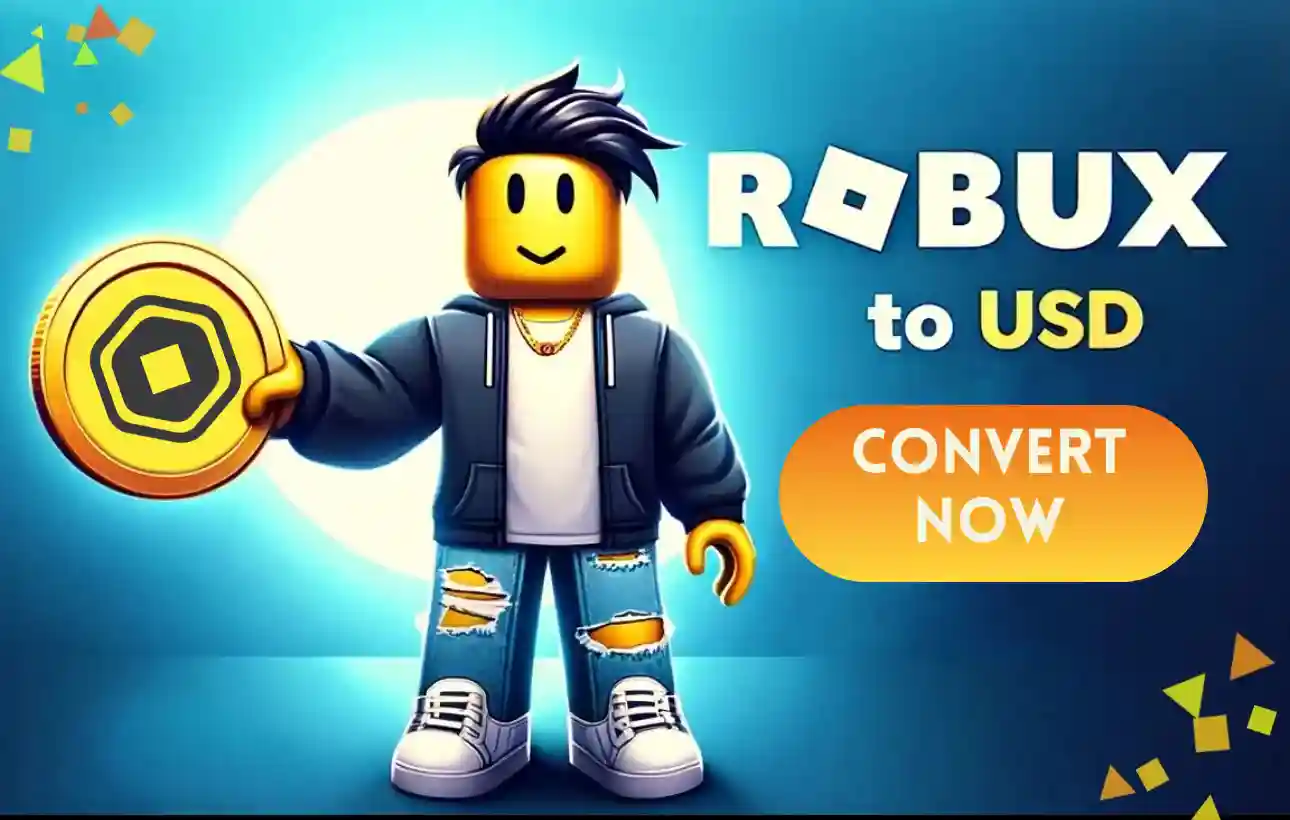 ---
Top 22 games like A Way Out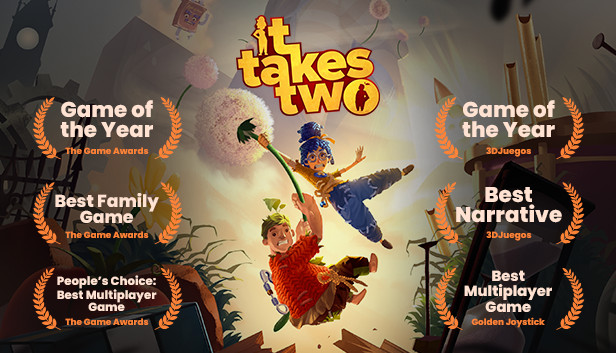 User Rating: 10/10
Critic Rating: 9/10
It Takes Two, while with a more carefree, comic tone, comes from the same developer as A Way Out. A beautiful experience is created by its vivid colors, and the game is continuously adding new mechanisms to keep the gaming interesting. If you like the previous games from Hazelight Studios, you should definitely check this one out.
---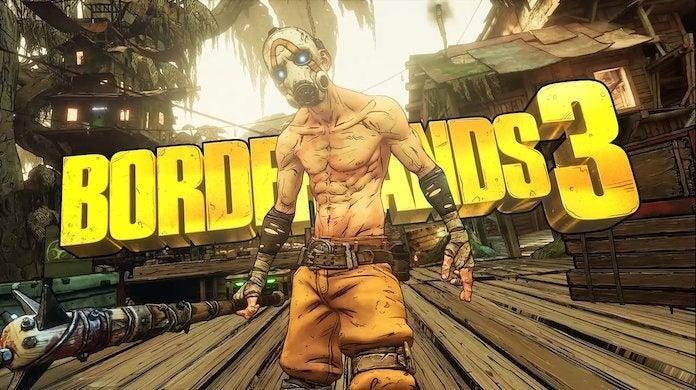 User Rating: 9/10
Critic Rating: 9/10
Grab one of Borderlands 3's predecessors if you don't think they should spend so much money on a brand-new game. Borderlands 3 is the most recent Borderlands game. The finest version to date, though, is unquestionably Borderlands 3, which features a colorful open world to explore with unapologetic humor crammed into every nook and cranny.
---
3. Halo: The Master Chief Collection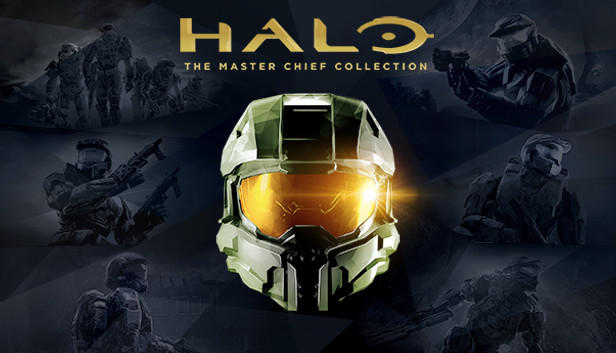 User Rating: 9/10
Critic Rating: 9.5/10
The core campaign may be played online cooperatively with The Master Chief Collection. The PC ports are just as good to play through today with a friend or a squad and still have all the fun that you missed out on years ago thanks to the remastered graphics that are being released while maintaining the same allure of the long-running marquee Xbox franchise.
---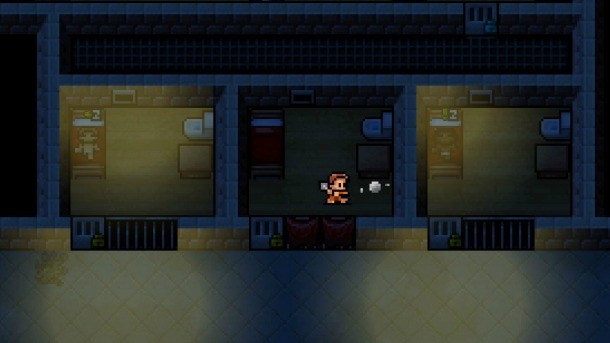 User Rating: 9/10
Critic Rating: 7.6/10
Fans of A Way Out will enjoy The Escapists since it also has a jail escape plot, but one that is presented in a somewhat different manner. In the cooperative video game The Escapists, players take on the role of convicts searching for ways to elude capture while going about their regular lives with other prisoners.
---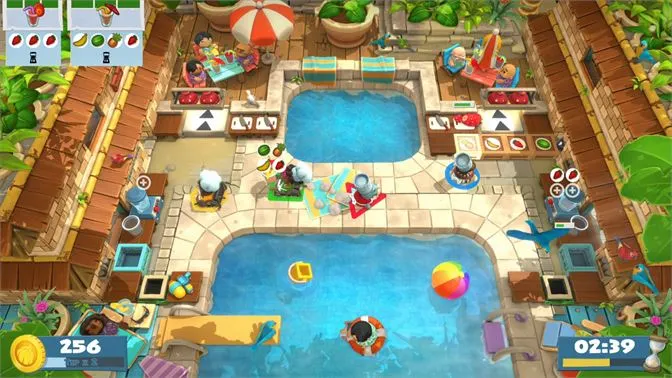 User Rating: 9/10
Critic Rating: 8.5/10
A genuine test of your friendships' sturdiness is Overcooked. Some could even go so far as to suggest that this game, which prides itself on being a very stressful and intense experience, is the Dark Souls of culinary games, is better for it.
---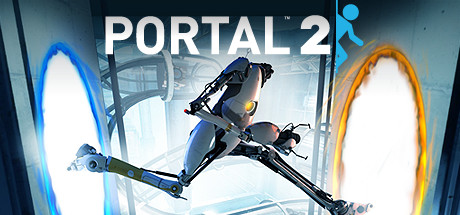 User Rating: 10/10
Critic Rating: 9.5/10
You and a companion are placed in the roles of two robots with portal guns in Portal 2. With this offering, which is set after the original game's events, Valve did not fall short. What makes this game special is how well co-op was incorporated into a story that was mostly single-player focused.
---
User Rating: 8/10
Critic Rating: 8.5/10
A sequel to the well-known game Unravel, Unravel Two is an independent title. The word "Two" in the title refers to both the fact that this is the second instalment and the addition of a multiplayer mode. Gamers liked the additional puzzles, new characters, and more difficult gameplay in Unravel Two, and it garnered glowing reviews.
---
8. Lovers in a Dangerous Spacetime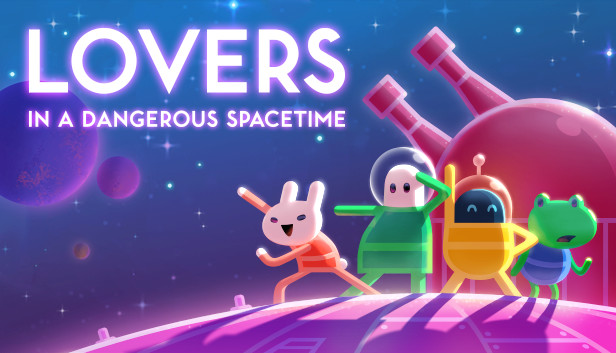 User Rating: 8/10
Critic Rating: 8.5/10
Consider yourself the Galaga game's pilot for a moment. Things go wrong left, right, and center as you attempt to control a spacecraft, decide who to fire next, and do all of this while dodging enemy bullets. You should expect to have a similar experience when playing Lovers in a Dangerous Spacetime.
As you travel through space and attempt to kill opponents in your way, you must command every component of a ship by cooperating with your colleagues.
---
9. Divinity: Original Sin 2
User Rating: 10/10
Critic Rating: 9/10
Divinity: Original Sin 2 is not just one of the greatest top-down RPG games ever made, but it is also a magnificent voyage that is best enjoyed with a few pals. This 2017 game from Larian Studios is a masterwork of medieval fantasy.
A Definitive Edition that improves and addresses some of the game's general annoyances has been provided as a sweetener and a sign of love for their community.
---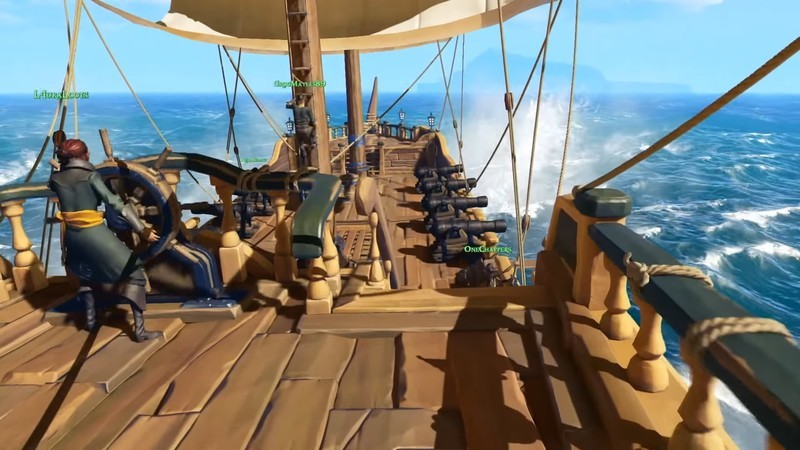 User Rating: 9/10
Critic Rating: 8/10
With Sea of Thieves, gamers can experience what it's like to be a daring pirate sailing the high seas. Although the game may be played by one person, the whole crew aboard your ship makes for the finest experience.
One significant benefit is that it supports cross-platform play for co-op, allowing one player to use an Xbox, another to use a PC, and a third to use a PlayStation.
---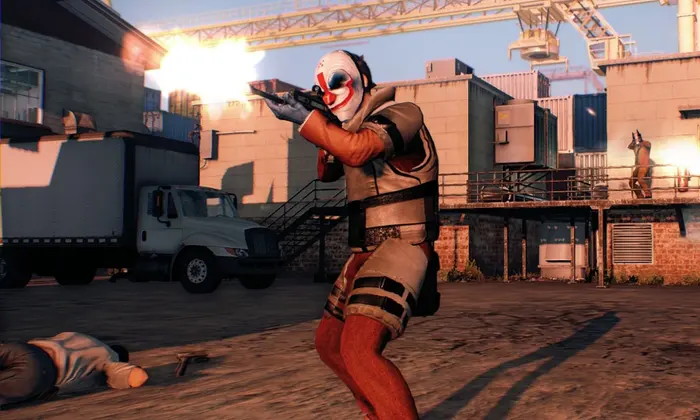 User Rating: 9/10
Critic Rating: 8/10
Payday 2 is the perfect option if you want to infiltrate the facility rather than flee. While waves of police officers try to track you down, you and a band of criminals must cooperate to heist jewellery shops, auto lots, and, of course, the occasional bank.
---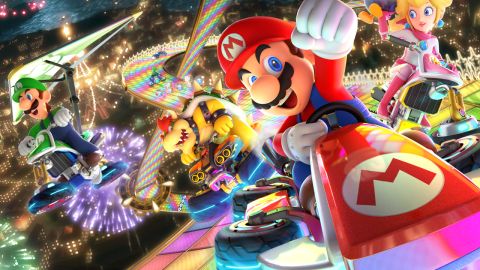 User Rating: 10/10
Critic Rating: 9.3/10
Along with a plethora of other characters from his universe, our favorite Italian plumber makes the list. Mario Kart 8 is a simple-looking arcade racing with simple-to-learn gameplay that offers hours and hours of enjoyment. Mario manages to maintain the elements that helped make Mario Kart the success it is today while still bringing novel new ideas to the series and genre.
---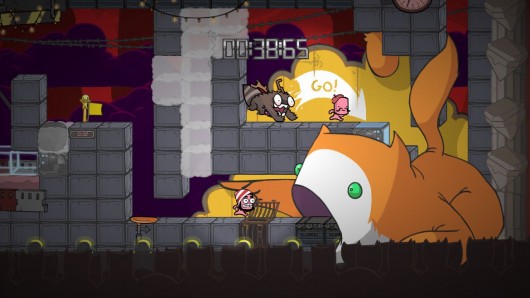 User Rating: 10/10
Critic Rating: 8.7/10
Even though Battleblock Theater was published around eight years ago, it is still a hilariously chaotic co-op experience. The Behemoth, the production company behind Castle Crashers, produced it. Another single-player game with amusing dialogue and silly possibilities for mischief is Battleblock Theater.
---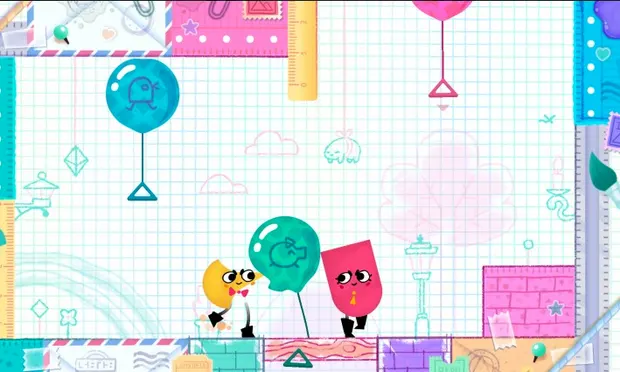 User Rating: 8/10
Critic Rating: 8/10
Snipperclips could replace the need you just created if you were hoping for another fantastic couch co-op experience after finishing A Way Out. It's one of the greatest multiplayer experiences on the Switch thanks to its creative approach to the puzzle genre.
Your goal is to cut each other into the precise shape needed to solve the challenge at hand while playing as one of up to four different shapes (each player controlling a shape).
---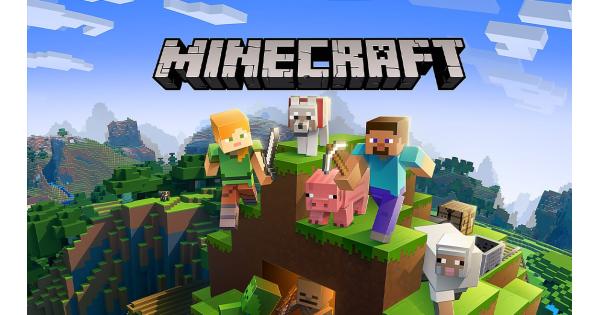 User Rating: 10/10
Critic Rating: 9/10
Naturally, Minecraft is on the list. Everyone can find something to like in this adventure simulator, and a night playing Minecraft is the ideal way to unwind as your pals construct and farm. Although the game's storyline isn't predetermined, Minecraft's aesthetics, activities, and sandbox make up for whatever problems you could imagine might exist.
---
16. Brothers: A Tale of Two Sons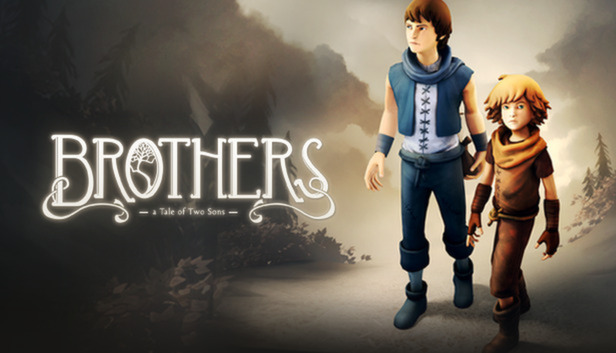 User Rating: 9/10
Critic Rating: 8.2/10
Both games, A Way Out and Brothers: A Tale of Two Sons, were developed by eccentric Josef Fares and let you control two characters at once. While a buddy controls one character in A Way Out, you are the only one in charge of both characters in Brothers.
---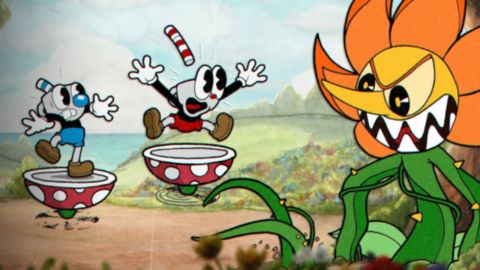 User Rating: 10/10
Critic Rating: 8.8/10
If played just from a bird's eye view viewpoint, Cuphead is a meticulously made yet pleasantly disarming game that draws inspiration from Walt Disney's paintings and a vintage look. Cuphead, the most unassuming Souls-like is a journey with incredible twists and turns that keep you usually motivated with the ideal ratio of challenge and awe.
---
18. Monaco: What's Yours Is Mine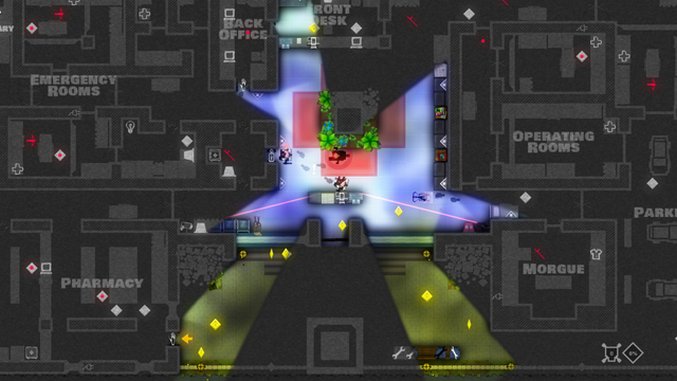 User Rating: 9/10
Critic Rating: 9/10
Greetings from a four-person criminal enterprise. You and three other pals participate in a cooperative experience where you team up to complete a number of challenging levels. However, you play from above, and the graphics are plain but very neon-infused. But what makes it distinct is the music and the art.
---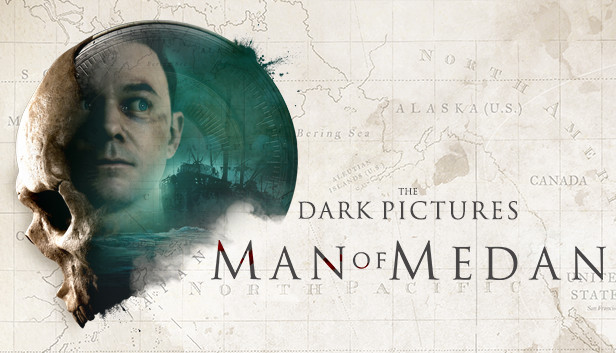 User Rating: 7/10
Critic Rating: 7/10
Man of Medan, the first installment in the Dark Pictures Anthology, was created by Supermassive Entertainment and released by Bandai Namco. It is partially inspired by the real-life case of SS Ourang Medan's disappearance. The six-hour campaign takes you and your pals through the stories of five distinct people who are stranded at sea on a rumored ghost ship.
---
20. Detroit: Become Human
User Rating: 9.5/10
Critic Rating: 8/10
The next game you should choose is Become Human if you like games with lots of plot. As with A Way Out, the majority of the gameplay is spent interacting with the surroundings and other NPCs. The game, however, belongs to a different genre. This play is participatory and cinematic. You play by selecting options and taking swift action.
---
21. TRINE 4: The Nightmare Prince
User Rating:
Critic Rating:
TRINE 4 entices you into a blast of a time to be enjoyed alone or with others with its vibrant and cheerful style. However, playing this 2.5D side-scroller RPG online with a few friends is the finest experience. TRINE places you and your friends in the roles of the three protagonists, each of whom has an associated RPG archetype, but not in a way that becomes tedious or wearisome.
---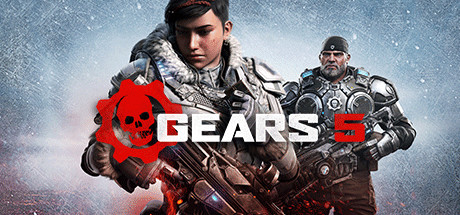 User Rating: 7/10
Critic Rating: 9/10
The Gears series has long been renowned for its third-person genre innovation, excellent writing, and outstanding visuals. Not an exception is Gears 5. Additionally, the long-running series' latest installment includes a fully playable co-op campaign.
Gears 5's narrative is nothing special, but when we played it with a longtime gaming friend who is also a Gears enthusiast, it pleased our Locust-killing brain sufficiently.
That's all for today's article on the Top 22 games like A Way Out for PC/ PS/ Xbox. Do check out all the sections and know you should know your favorite. Till then, stay safe and follow us for more upcoming gaming coverage
Follow us on Twitter & like our Facebook page for more post-updates
---
Check out more Roblox Games –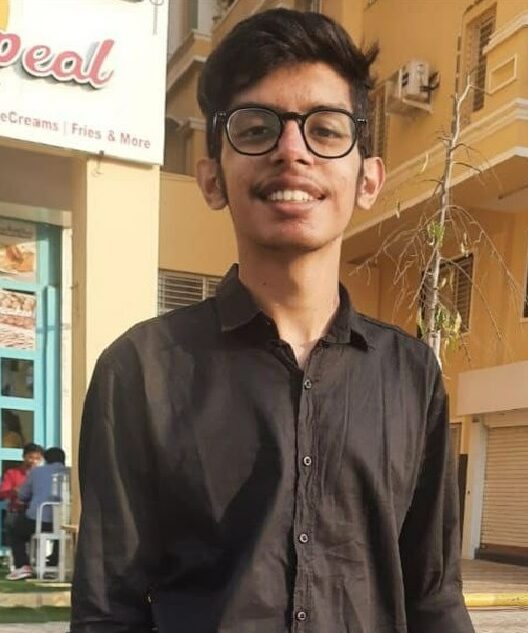 An experienced gaming content writer who emphasizes on offering the most recent information and how-to tutorials for the trending titles. Being a Hardcore gamer himself, he likes to try an array of games and likes to spend his time exploring them. He likes to unwind by listening to R&B music when he's not writing about gaming stuff.