Last updated on January 2nd, 2023 at 05:27 pm
Roblox is a popular multiplayer online gaming and app development platform that allows players to create their own characters and participate in a variety of other players' experiences without having to write complex code.
Roblox is by far the most popular gaming and game-creation platform among youngsters, with more than half of all Roblox users in the United States being under the age of 16. On the other hand, many games, whether played alone or in a group, must be avoided by youngsters.
By creating a Roblox account, you will be able to customize and change the appearance of your avatar as well as build your own virtual locations. You may earn money on each server by creating private rooms and selling game passes to other players. Users can also enjoy a wide range of games on Roblox, including action, simulations, gun games, adventures, car games, shooting games.
Robux is Roblox's virtual money, which can be used to purchase a variety of accessories and apparel items. They can be earned or bought. However, if you don't want to pay any money and are wondering if it is feasible to acquire Robux for free, Here is a guide on How to Get Robux with Microsoft rewards Roblox.
---
What are Microsoft rewards Robux?
Every player dreams of getting and using Robux at some point in their life. While many fail to get this opportunity, Microsoft has set an amazing experience for players to get free Robux, and that too for free. The grind is real and players are completing each task to get as much Robux as they can in a short span of time.
The Microsoft Rewards provides what every Roblox player needs is Robux. This will allow players to complete a few tasks that will earn them a certain amount of points. Through these points, players can redeem Robux's digital code.
However, there may be some sad news as this offer is only available for gamers in the United States. The announcement goes on its website of Microsoft on February 9 and it has not been stated how much this offer is going to stay. So, try and grab your pack of free Robux right now and follow our guide for more.
You'll get five points for each Bing.com search you conduct, as well as for a range of other behaviors mentioned below. To get free Robux in Roblox, first sign up for Microsoft Rewards, a free program sponsored by Microsoft. As you earn points, you may spend them to buy special offers from the Microsoft Store, both online and on Windows 10.
---
How to get Robux with Microsoft Rewards Roblox
Short Answer: To get Microsoft rewards Robux, go to the rewards page and sign up with an account. Select the "Start earning rewards" button and check for the rewards.
Well, before you proceed to the guide, we will also suggest you guys check the list of Free Robux games that actually work.
STEP 1 – Go to the Microsoft Rewards page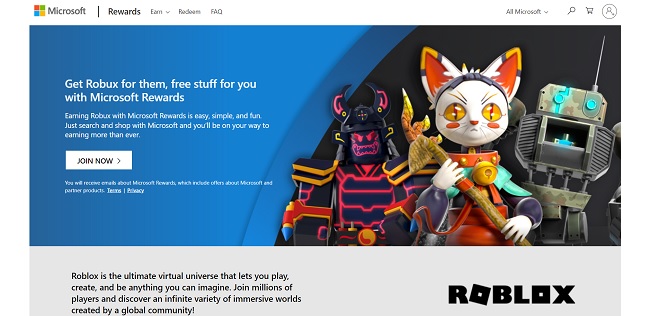 First of all, you need to go to the Microsoft rewards Robux direct link. To get directly to the Microsoft Rewards page, click here.
---
STEP 2 – Sign in or Sign up on Microsoft Rewards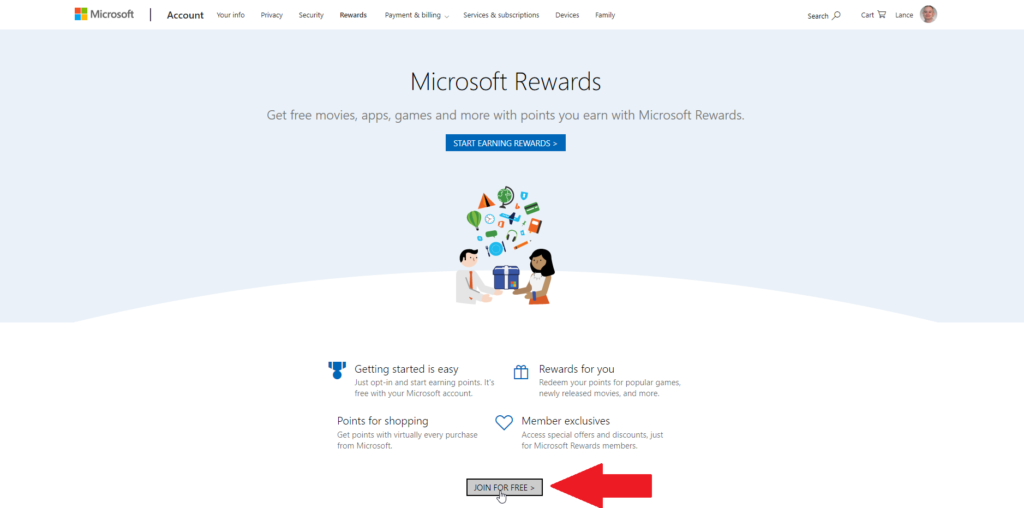 You will be given the choice to 'Sign in' or 'Sign up.' If you already have a Microsoft account, simply click 'Sign in.' If you do not already have an account, use the 'Sign up for free' option.
---
STEP 3 – Find the 'Start earning rewards' button
Click the 'Start earning rewards' button here. This will lead you to a tab with a range of exercises, tasks, quizzes, and other things to perform in return for points. The activity's point value is displayed in the upper right corner of the activity box.
---
STEP 4 – Keep an eye on your Rewards tab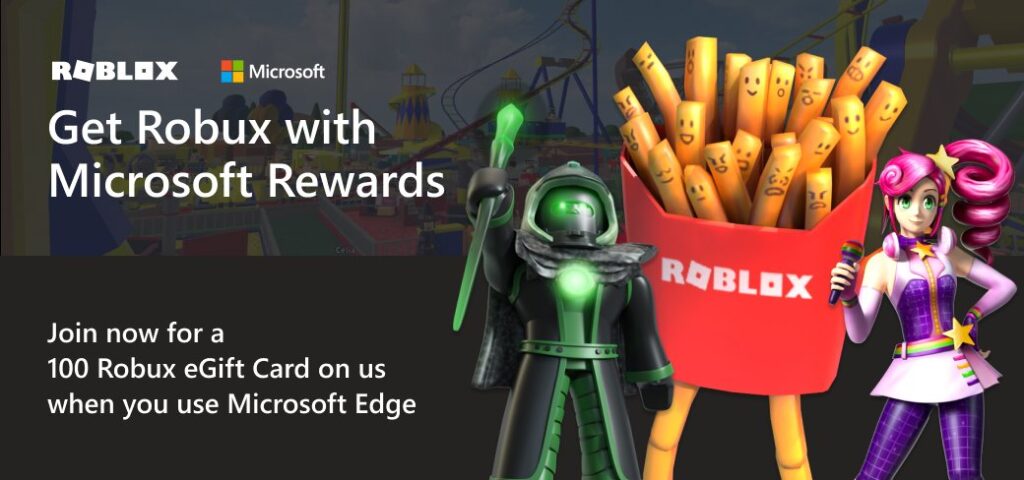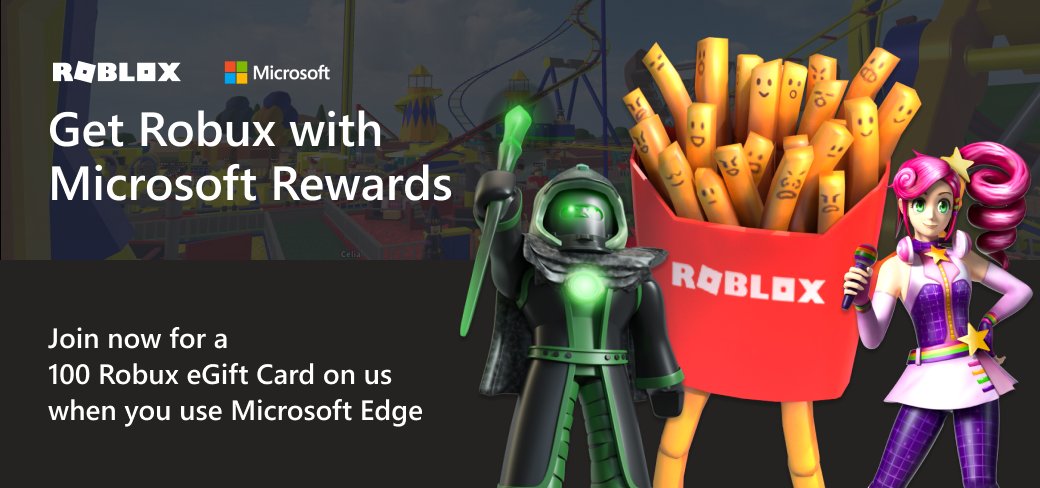 For example, completing a visit to the page earns you 50 points. Once finished, the points indicator will become green and have a tick next to it, indicating that you have already earned those points. Similarly, when you've accumulated enough Microsoft Rewards points, go to the Redeem page. You must have accumulated at least 1,500, 3000, 6,000, 12,000, or 15,000 Microsoft Rewards points. Redeem them to earn Robux and many other rewards.
If you want to know How to redeem Robux with Microsoft rewards Roblox, then follow our guide and check out the next section. There we have mentioned easy steps to redeem Robux.
---
ALSO SEE: How to get Free Robux (without verification or survey)
---
How to redeem Robux with Microsoft rewards Roblox
Once you've accumulated enough points, you may convert them into Robux by following the steps below:
STEP 1 – Go to the Redeem section
Return to the Microsoft Rewards main page. You'll see a slew of various tabs there. All you have to do is click on the second option, Redeem.
STEP 2 – Find your required Roblox Digital code
Enter Roblox in the search area, and you'll see a box labeled Roblox Digital Code. Select the required amount and then you will be taken to the page where you can get it.
STEP 3 – Click on the 'Redeem Reward' button
Select the quantity of Robux you wish to redeem from the drop-down menu. Then press the Redeem Reward button.
STEP 4 – Confirm your order
Select the number of Robux you want to redeem. When you're ready, confirm your order. Your Robux eGift Card will be delivered through email.
STEP 5 – Complete your verification
Navigate to Redeem Roblox Cards. Complete the Verification by entering the PIN that was supplied in your email.
STEP 6 – Get your Robux in-game
Open and log in to your Roblox account and enter the given Redeem Code. Your free Robux will be shown in the Roblox client's top-right corner.
---
Robux Redeem Codes Price List
Here's a peek at the Roblox Digital Codes Price List. Depending on how many Microsoft Rewards points you have accumulated, you may select between three tiers of Robux.
The following are the cost-per-points for Robux digital codes:
100 Robux – 1,500 Points
200 Robux – 3,000 Points
400 Robux – 6,000 Points
800 Robux – 12,000 Points
1,000 Robux – 15,000 Points
You will receive an email with a PIN number (mailed to your registered email address). Copy the code and proceed to the Roblox Gift Card redemption page. Copy the code and paste it into the box before clicking the Redeem button. When you successfully redeem the coupon, you will receive free Robux.
---
How to earn Microsoft Rewards points fast
You'll learn about all of the many methods to gain points from this point on. Each of them requires you to sign in using the same Microsoft account that you use for Microsoft Rewards.
Here are some quick methods to earn Microsoft Rewards points:
Purchase anything from Microsoft Store will contribute to increasing your Reward points.
Using Microsoft Browser for browsing and Bing as your search engine is the easiest way to do so.
Check out the daily tasks on your tab and complete them for points.
Find the More Activities tab and complete the remaining activities to earn more points.
Using Bing as the default search engine will add 5 points each in your rewards.
Use a single and valid email for your Microsoft account so that the progress stays synced.
Try to use the Microsoft Edge browser as your default for more points and rewards.
Try and get an Xbox Game Pass, this will give you additional points along with various perks that also include games.
Search the web on your Windows device using the search box on the taskbar.
---
Other Ways to Earn Robux using Microsoft Edge Browser
In this part, we'll go through several ways to acquire Free Robux with Microsoft Edge browser.
1. Create your own game
Roblox's appeal stems from the fact that anybody can create a game on the platform. As a result, the platform offers a diverse selection of games. Making your own game is one way to get free Robux. Roblox's free and immersive creative engine may be used to create games. These games are accessible for smartphones, tablets, computers, gaming consoles, and virtual reality devices.
Roblox claims that its top developers earn more than $2 million per year by selling in-game goods. Selling Game Passes for your Roblox game might help you make a lot of money. Game Passes are one-of-a-kind items that provide gamers with distinct perks and powers. You can use Microsoft Edge to create your game and earn Robux.
2. Strong Granny
If you love playing Roblox games, you will appreciate Strong Granny's gaming website. When you reach level 10, you will receive Robux! This running and pulling game stars a strong grandma who can take on everything from sled drags to truck pulls. You can visit the website through the Microsoft Edge browser and can earn free Robux for yourself.
That's it for our today's guide on How to Get Robux with Microsoft rewards Roblox. Hope you now understand the process and how to redeem Robux codes from Microsoft Rewards. Till next time, stay safe and follow us for more upcoming gaming coverage.
Follow us on Twitter & like our Facebook page for more post-updates
---
Check out more Roblox Games –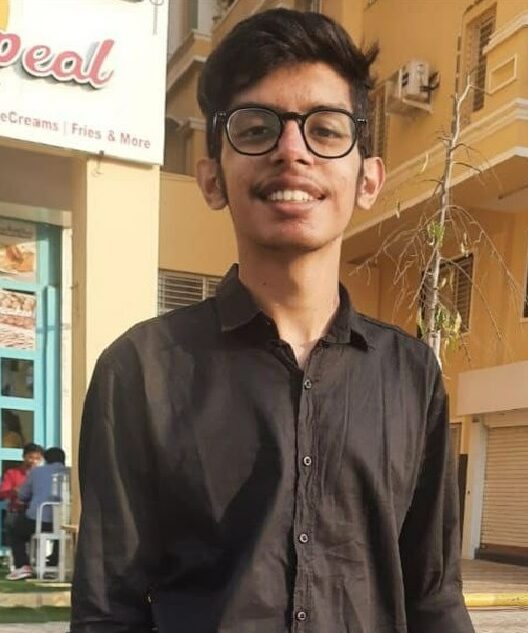 Jatin is an aspiring dentist with a keen interest in video games who likes to spend his time playing an array of different games. Other than that, he is a die-hard basketball fan who often embraces R&B music.