Last updated on January 2nd, 2023 at 05:43 pm
Roblox is an online multiplayer game that has been providing limitless pleasure and fun to millions of young people all around the world for several years. Furthermore, its one-of-a-kind functions and characteristics significantly boost imagination and creativity.
Because this video game is a hybrid of sandbox and MMO, it is frequently utilized as a potent teaching tool that impacts children's cognitive development. Furthermore, it enables them to create features that will be used in the future, such as the development of multi-universes using the Roblox Studio construction tool.
By registering a Roblox account, you will be able to personalize and alter the look of your avatar as well as create your own virtual environments. You may earn money by building private rooms and selling game passes to other users on each server. Users can also enjoy a wide range of games on Roblox, including action, simulations, horror, adventures, racing, shooting games.
Game Passes provide the user certain abilities and perks within your virtual environment. By building them, you can quickly establish a price and earn money. Here is our guide on How to make a gamepass on Roblox.
---
ALSO READ: 
---
How to make a Gamepass on Roblox
Roblox developers may use game passes to generate unique passes that can only be purchased once per user using Robux. They can be used to grant players unique access to a restricted location, an avatar item in-game, or a permanent power-up. Because players only have to buy a game pass once, they will always enjoy this unique effect, even if they leave and rejoin a game.
The Roblox website is used to create a new game pass. There, you may make a game pass, give it a description, and adjust the cost in Robux. After generating a game pass online, you'll need to include a script that allows users to purchase the pass and activate its effect.
STEP 1 – Log in to Roblox
To begin earning money on Roblox, you must first register an account. You may access it and register your data for free on PC, Xbox One, and mobile devices. Begin on the Roblox platform as usual.
STEP 2 – Create your own game in Roblox
To sell Gaming Passes on Roblox, you must first make a game room. It is entirely free to use, and you do not need to be a programming expert to use it. If you need more information, see our guide on how to make a game in Roblox using Roblox Studio. You must first establish a room before you can create Game Passes.
STEP 3 – Enter My Creations
After you've created an account and created a game, go to the Roblox interface on your computer and perform the following: On the top bar of the screen, click "Create." Locate and click on the word "Game" on the left side menu.
STEP 4 – Go to the My creations section
Find the map on which you wish to generate the Game Pass. On the right side of the map, click the drop-down menu with the gear icon. Select "Create Game Pass" from the drop-down menu.
STEP 5 – Create your own icon
The procedures outlined above will take you to a specific window for creating a Game Pass. There will be a requirement for an icon, therefore make sure that the template that the system allows is 512 512 pixels in size and circular in shape.
Look for a representative or oblique representation of what the Game Pass will accomplish. For example, if the game pass specifies that a player must have four arms, the ideal picture would be a player with additional arms. Finally, save the image to your computer in one of the following formats:.jpg,.gif,.png, tga, or.bmp.
STEP 6 – Upload the icon image
Being in "My creations> Game Passes" once more. Click the "Select file" button. Locate and upload the Game Pass picture from your computer's folder list. Enter the name of the game pass as well as a brief explanation of its benefits. This will be accessible to all members and is an important component of the transaction. Click on "Preview" to get a preview. If you are satisfied, click the "Verify cargo" button. Upload a screenshot of the game pass.
STEP 7 – Set up the game pass for players
Once you've entered the information and the Game Pass has been produced, it will be reflected right below the screen. Now is the time to do the following tasks: Click on the gear icon, which is positioned just next to the pass. There will be a menu presented. Choose "Configure". A popup containing the description of your biggest pass will display. On the left, you'll find a menu; select "Sales."
STEP 8 – Select the Sale price of Gamepass
Toggle the switch. To initiate the sale of the pass to the general public, click the square on the right side. Set a monetary value in Robux. Remember that if the Game Pass is truly unique, it might be valued between 100 and 500 Robux. Logically, the system will keep 30% of the money, while the developer would keep 70% of the profit. Finally, press the "Save" button. Set a fee that corresponds to the game pass's abilities and perks.
STEP 9 – Create an effect for your Gamepass
After the player purchases the Game Pass, the system must validate the purchase. This will be accomplished through the use of a Script, which you must set with your game pass ID, as indicated in the image.
STEP 10 – Set up your gamepass URL 
The URL of the Game Pass will look something like this: https://www.roblox.com/gamepass/1170811/Your-gamepass-name, where the code (the number assigned to your pass) + Product name.
STEP 11 – Set up your server-side code
Insert the code into a server Script so that it can recognize the skill, object, or bonus that the client will get.
STEP 12 – Set up your local client-side code
It is a piece of code that must be added to LocalScript in order to notify the player with a button that they already have the game pass or to encourage the purchase with a message.
STEP 13 – Finalize your gamepass by confirming your uploads
All Game Passes will be accessible in your map's shop; the player must enter and go immediately to "Store," where you will see the catalog of possibilities, and that's all. Moreover, you may also look for it on the system's official shop using the gamepass URL.
These are the basic steps on How to make a Gamepass on Roblox.
---
How to use Roblox Gamepass script
#1 Go to Google and look for any Roblox gamepass script.
There is no need to download anything because it is an online tool. It may be accessed from anywhere and on any device.
#2 It will request either your login or your phone number.
Simply provide the correct information.
#3 Allow the program to carry out its function.
#4 This is the easiest method I've found to be effective.
#5 The application is updated on a daily basis.
#6 Also, this is completely private.
Your identity is entirely anonymous because this is a server-based application. There is nothing to worry about.
By using this script you can create your gamepass very easily. This script will allow you to choose from various ideas already available online. These ideas are created by some creator and are completely free to use. By using this script, you will save your time and will be able to create your gamepass without any hesitation.
Moreover, there is no other method that will help you in creating your gamepass.
---
How to get a Gamepass on Roblox for free
There are few ways through which you can technically get Gamepass for free. In this article, we have already told you how to make a Gamepass on Roblox and now we will discuss how you to get a gamepass for free. Follow the below-mentioned step for the same.
#1 Building A Game
This is one of the absolutely free Gamepass earning methods in Roblox. Creators will, however, need to invest effort in developing an intriguing game that other players will want to spend their Robux on. You will attract premium players to play your game if you build an intriguing game.
You can also use the premium purchase model to get non-premium users to play your game and spend Robux. When you earn Robux from all these you will be able to buy Gamepass for free.
#2 Earn Free Robux via Roblox Affiliate Program
Roblox, like any affiliate program, rewards you for bringing new gamers to their site. You receive a portion of the Robux they spend for every new individual you bring to Roblox. If you've created a Roblox game, you'll receive Robux every time a player joins up for Roblox using your game's landing page. By these Robux, get yourself your much wanted Gamepass.
#3 The Robux Stipend
The stipend for Robux is only stated because you are still receiving free Robux. You must, however, pay a monthly membership fee for it. Roblox's premium monthly subscriptions are divided into three categories. You'll also gain 10% more Robux at the shop, extra Robux for reselling in-game products, access to premium-only levels, and other membership benefits. Buy your gamepass through these earned Robux.
That's it with our today's guide on 'How to make a Gamepass on Roblox'. Do try to follow the methods and hope you can create your own gamepass on Roblox now. Till then, stay safe and follow us for more upcoming coverage.
Follow us on Twitter & like our Facebook page for more post-updates.
---
Check out more Roblox Games –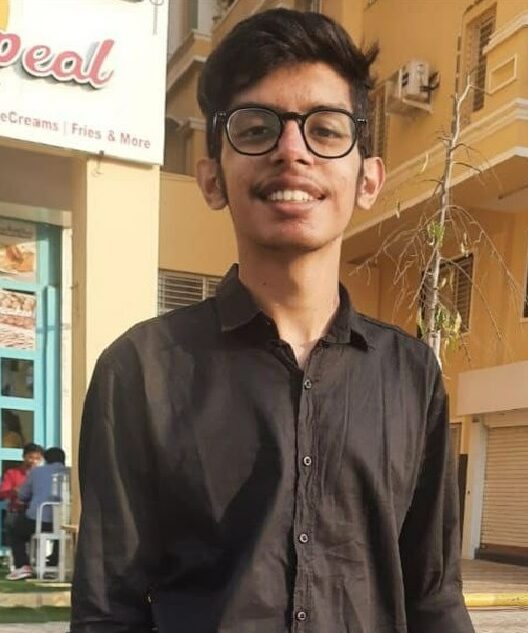 Jatin is an aspiring dentist with a keen interest in video games who likes to spend his time playing an array of different games. Other than that, he is a die-hard basketball fan who often embraces R&B music.