Last updated on January 2nd, 2023 at 05:38 pm
Roblox is a fascinating creature. Who Plays Roblox and What Is It About? Many of its most popular games are blatant rip-offs of more well-known commercially accessible games that older audiences enjoy on home consoles.
Because Roblox is a free platform, kids visit the site and put in the name of a game or a sort of game they wish to play, then test out whatever comes up in the results.
The issue is that there is little quality control, and the great majority of Roblox games are complete crap. Our top ten lists come in helpful in this situation.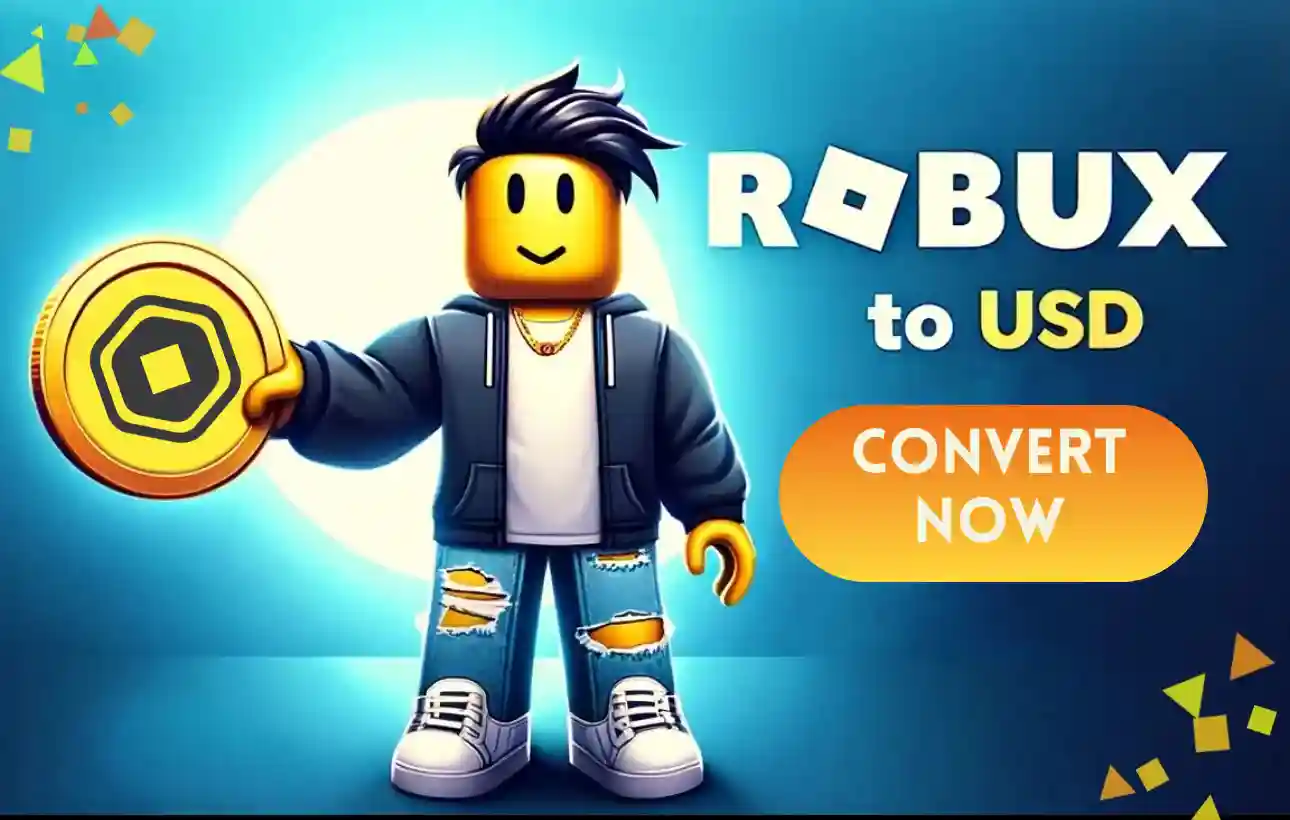 Just listen to me out before dismissing the games on this list as cheap knockoffs and dull examples. Roblox is geared toward children, thus some of its most popular games are easy and addictive. And, like with everything on Roblox, these games are far more enjoyable when played with others.
Roblox has a large collection of vehicle games in its library that are sure to fulfill any automobile enthusiast's thirst for speed. You'll find limitless vehicle game versions on the worldwide platform, including racing, drifting, exploration, customization, and everything in between.
The goal of this list is to filter down the top Roblox car games based on replayability, user comments, gameplay, and unique features. Here is our list of Games like Car Dealership Tycoon on Roblox.
---
Games like Car Dealership Tycoon on Roblox
1. Ultimate Driving: Delancy Gorge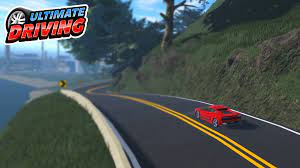 Ultimate Driving: Delancy Gorge is a mobile game that can also be played on PCs and laptops. There have been almost 138 million visitors thus far. Ultimate Driving is a series of games, but the Delancy Gorge title is now one of my favorites.
You may explore Delancy Gorge and roleplay with your friends or family. If you enjoy driving games, you will enjoy this one. The more you drive, the more money you make, which you may use to buy antique automobiles, muscle cars, and other vehicles.
You can also drive police cars, fire trucks, delivery vehicles, buses, or perform highway maintenance if you are tired of driving. Delancy Gorge has approximately 250 different cars to select from.
---
Similarly, there are no automobiles or other vehicles in Roblox Deathrun.
This award-winning Roblox game (BLOXY Awards for Best Lobby, Favorite Maps, and Favorite Use of New Features, as well as BloxCon Award for Action Game of the Year) provides a similar sensation of speed but a lot more diversity. In this one, too, you utilize your Roblox avatar.
---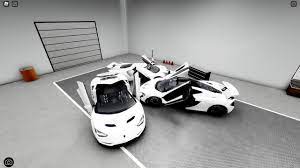 Another realistic racing game is Accelerate X. The visuals are spot-on, and you can see the attention to detail that went into creating this game. This game is a dark horse that is rapidly gaining popularity. With 276K views so far, this game will undoubtedly see a significant increase in traffic throughout the winter months.
For the time being, it's exclusively playable on PC. Due to a sensitive chassis feature on the cars, driving might be challenging at times, but once you get used to it, the game is a pleasure.
---
Midnight Racing Tokyo is a must-see for anybody interested in the Japanese Domestic Market (JDM). From the kind of automobiles to the stunning environment, this racing version does an excellent job at simulating the Japanese automotive scene.
You may also modify your automobile as much as you like, including the body kit, rims, and anything in between.
---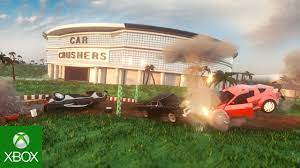 Car Crushers I is the Roblox game for you if you just want to crush stuff. If you're tired of racing games but still want to drive, this game will give you hours of entertainment and damage. There are 49 unlocked cars and 18 different "crushers" to choose from.
This game is compatible with mobile devices as well as PC and laptop computers. This game will continue to be a favorite for players of all ages, with over 32 million visitors.
---
Let's go on to something entirely else now. It's all about unwinding in Pacifico. Take your time driving up and down the coast or shopping in this lovely California-style city.
There's also plenty of racing to be had, as well as an active roleplaying community that frequents the game. It's been around for a while and has already received over six million downloads.
---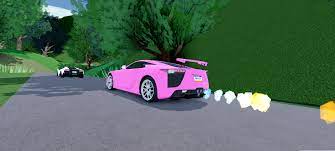 Ultimate Driving mixes the excitement of driving with the joy of exploration, presenting enormous open areas for you to explore to your heart's delight. You can even go off-roading in your vehicle.
You may spend your credits on a variety of vehicles, including muscle cars, vintage, tuners, and even buses and RVs, the more you play. There's something for everyone among the hundreds of automobiles available.
---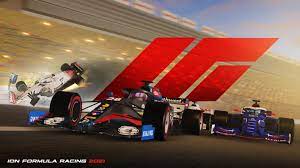 Formula 1 2020: Project Apex is a fast-paced, realistic racing game that is best played with a controller on mobile devices or PCs. There have been over 2 million visitors as of November 2020. You may practice driving and racing in Formula 1 2020 to be ready for race day.
---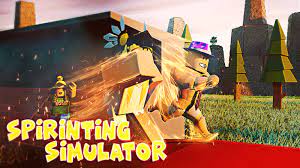 Once again, we're dealing with a racing game that is devoid of automobiles. Part of the reason for this is because Roblox users enjoy showing their personalized avatars, and Sprinting Simulator 2 is a fantastic place to do so.
This is a fast-paced thrill trip that's all about speed and defeating other players, so it's no surprise that it's on this list of the top racing games.
---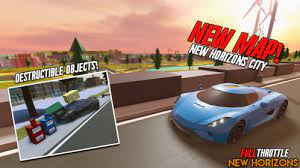 Full Throttle is for you if you appreciate modifying your automobile as much as driving it. Allow the hours to pass as you fine-tune every little feature of your ideal automobile to your exact specifications. Furthermore, the map is enormous, and the number of automobiles available is limitless.
---
11. Street Racing Unleashed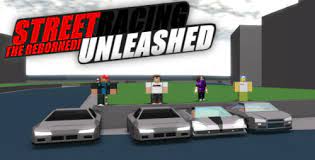 If you're looking for a fun game to play with your friends, Street Racing Unleashed is a good choice. It was first launched in 2013 by SecondLogic and is no longer as popular as it once was. Despite this, it has been played over six million times, which is a significant number by Roblox standards.
The automobiles are visually similar to something out of a retro-futuristic 1980s film like Tron, and everything has a distinct aesthetic.
---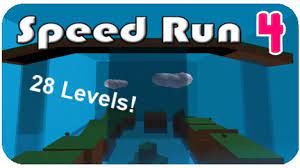 Not all racing games require automobiles to be enjoyable. Speed Run 4 is a fast-paced platformer/racing game hybrid in which you control your Roblox avatar on foot. It has been seen over 222 million times. People play it at all hours of the day and night, so you'll always find someone to race against.
That's it with our today's article on Games like Car Dealership Tycoon on Roblox. Do try all the sections and tell us your favorite. Till then, stay safe and follow us for more upcoming coverage.
Follow us on Twitter & like our Facebook page for more post-updates.
---
Check out more Roblox Games –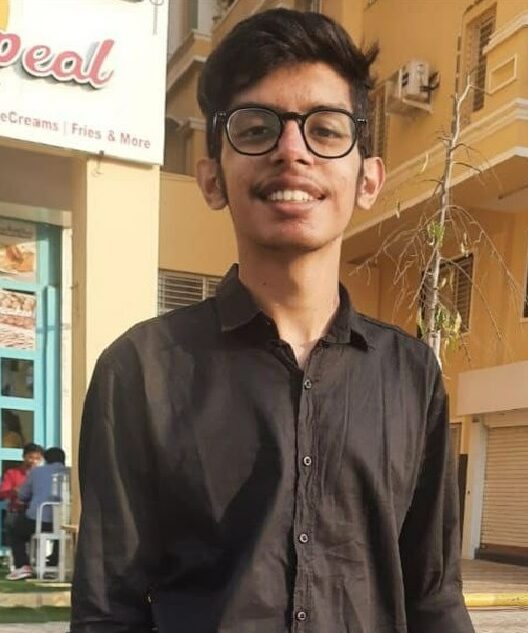 An experienced gaming content writer who emphasizes on offering the most recent information and how-to tutorials for the trending titles. Being a Hardcore gamer himself, he likes to try an array of games and likes to spend his time exploring them. He likes to unwind by listening to R&B music when he's not writing about gaming stuff.