Friday Night Funkin (FNF) is a mobile arcade game that blends music and rap fights. The game quickly became immensely popular among gamers all around the world after its debut in November 2020. Friday Night Funkin Unblocked is a Chromebook game that can be played in-browser or downloaded on an iOS or Android phone.
The open-source code has resulted in a few interesting game upgrades, which you can test out on our website. FNF was created by Ninjamuffin99, PhantomArcade, evilsk8r, and KawaiSprite of Newgrounds. Ninjamuffin99 tweaked the game, while KawaiSprite provided the soundtrack.
Friday Night Funkin' pits you against your sweetheart's mother and father in a musical duel. The Father and Mother look to be polished performers as well as model stone legends.
The narrative's characters are referred to as The Father, The Mother, The Girlfriend, and The Boyfriend. The bolt should enter in accordance with the beat of the song. You may also compare your progress to that of your opponent at the bottom of the screen.
The music becomes faster-paced as you progress through the game and the challenge increases. Friday Night Funkin' does not have online multiplayer functionality. Despite being a one-player game, FNF may be played with a friend as a two-person game.
A multiplayer mode is available in a different version of the game. Friday Night Funkin is only available for Windows, Mac OS X, and Linux at the moment. Today we are going to discuss the Top 12 Hardest FNF mods. So, without any further ado, let's get started.
Top 12 Hardest FNF mods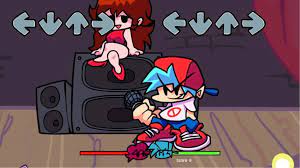 Sometimes referred to as the "Tricky mod," in this mod, the player faces off against the main antagonist of the Newgrounds game,  with the game's clown character, Tricky. The mod's first song has around the same challenge as Week 7 of the base game, and it features completely animated sequences and a huge upgrade. The mod's second song, "Madness," however, swiftly escalates the complexity and pace.
Hellclown, the third soundtrack in this mod, significantly increases the challenge by introducing numerous notes that are supposed to be purposefully missed. The last song of the mod builds on this idea and throws extra obstacles at the player with another already challenging tune.
11. Tabi Genocide Retrospecter Remix
The soundtrack, animation, and voice performance in the popular FNF mod Vs. Tabi are all well-received. Tabi Genocide Retrospecter Remix is basically a mod of a mod, and it is a remix of the not-particularly-challenging Vs. Tabi.
This mod has various challenging and rapid charts that may be challenging for even the most experienced players, since they are set to remixed versions of the songs from the original Vs. Tabi.
Featuring high-quality music and animation, Mid Fight Masses is a mod that has been updated several times to improve the overall quality of the gaming experience. When compared to the other mods on this list, Mid FIght Masses' difficulty level seems closest to that of the game's hardest tracks as they are right now.
The initial two songs in this mod—Parish and Worship—are rather easy for beginner players to handle, but the subsequent songs are far more likely to be challenging. Thankfully, every song in this mod is a surefire hit, so having to listen to them again won't be a chore.
9. Friday Night Slashing Jeff The Killer
Friday Night Slashing Jeff The Killer Mod, also known as Friday Night Trepidation, is a Friday Night Funkin Mod that includes ten original songs as well as three well-known creepypasta characters, including Jeff D. Woods, Slenderman, and Gold.
There will be a lot of blood and carnage with the FNF Jeff The Killer Mod. Daynaze and his buddies claim that there is still more to be added to this FNF Mod. So, don't forget about Friday Night Trepidation, and visit FNFMods.net on a regular basis to play new versions of the mod.
There are ten brand new tracks in four FNF Weeks in the Friday Night Trepidation, formerly known as FNF  Jeff The Killer Mod.
Round 2 of FNF Sonic.exe has been announced. The Second Week of FNF Sonic.exe, one of the most immersive Friday Night Funkin Mods, is on the way. You may even download the FNF Sonic.exe Round 2 to test it out.
Two weeks after its original release, the Friday Night Funkin vs. Sonic.exe Mod has managed to ascend to the throne. Sonic.exe Mod, created by RightBurstUltra, includes three creepypasta characters: Sonic.exe, Majin Sonic, and Lord X. You may now play FNF Sonic.exe Mod on fnfmods.net if you haven't already.
But now we're on the second week of this insane FNF Mod. FNF Sonic.exe Round 2 preview is available on GameBanana, despite the fact that it is still in production. By the way, the game's creator cautions that children should not play it. Because it's terrifying as hell.
The FNF Huggy Wuggy Test lets you see how Huggy Wuggy is behaving while you're enjoying the Friday Night Funkin. FNFMods.net now allows you to test the characters, and Poppy Playtime's iconic character Huggy Wuggy is waiting for you to show him your movements.
We can watch the motions of the characters from Friday Night Funkin Universe thanks to FNF Test Mods. Because the quick tunes may cause us to miss how they are acting. Or we're just attempting to beat them by focusing on the directions of the arrows. This fact may prohibit us from viewing the game's art. This is why FNF Tests are so popular.
Below is the FNF Huggy Wuggy Test Mod, which allows you to view what you couldn't see in the Friday Night Funkin vs. Huggy Wuggy Mod. Click on the game once before you begin playing this FNF Test Mod.
FNF Entity Mod, also known as Entity Origins Breakout, is a Friday Night Funkin Mod created by BrightFyre and Tenshubushi that serves as a predecessor to FNF AGOTI Mod.
In the plot of Entity Mod, we observe that an experiment is taking place somewhere beneath the surface. This experiment is part of a larger endeavor to develop the ultimate rapping machine.
Nineteen years before the circumstances in which BF and AGOTI engage a rap war, there was a scientist who was experimenting with forces he didn't comprehend. In addition, he builds an "ideal rapper" by combining digidevil samples with lover DNA.
The experiment escapes, and the scientist, having concluded the stability of his experiments, decides to put his labors to the test in a rap war.
FNF Entity Mod comes with a whole FNF Week and two songs, as well as a terrific plot. In the future, we expect to see an expansion for this FNF Mod.
Friday Night Funkin vs. Starving Artist 2 Mod expands on the popular FNF Starving Artist Mod by adding a new FNF Week and songs.
Friday Night Funkin vs. Starving Artist Mod is a well-known FNF Mod that stars 24-year-old cartoonist Rebecca. If you haven't tried out the FNF Starving Artist Mod yet, you may do so at fnfmods.net.
Rebecca is continuing her adventure where you left off, and she is going to have a rap war with several characters such as Gamma, Rebecca's friends Giz and Seberster, Rebecca's old janitor Ben, Rebecca's best buddy Axel, and Chips.
FNF Starving Artist 2 Mod includes seven tracks divided between two FNF Weeks: Retaken Sanity and Parasocial. Rebecca, by the way, appears much better and more alive than in the previous Starving Artist Mod.
Friday Night Funkin vs. Flippy Mod features Flippy, a well-known character from the American animated online series Happy Tree Friends. This entire FNF Mod includes his five fresh new songs, cutscenes, and more.
Mono Media created the FNF Flippy Mod, commonly known as Friday Night Funkin vs. Flippy Flipped Out Mod. Based on the American animated web series Happy Tree Friends, this FNF Mod was created. This online series may appear to be a children's animation, but it is not.
Flippy is one of the show's primary characters, and he has now entered the Friday Night Funkin Universe. Friday Night Funkin vs. Flippy Flipped Out Mod includes five new songs, cutscenes, and other features.
Beepie vs. Friday Night Funkin Mod includes a fan-created character named Beepie as well as two tunes. FNF Beepie Mod, created by Valengarfy, is currently under development and has an online demo.
Beepie is the protagonist of her Friday Night Funkin Mod. She wishes to spend time with her Boyfriend. As a result, she embarks on a quest to steal BF away from GF and marry him.
In the Beepie FNF Mod, you'll notice that the BF and GF are dressed differently. The costume for BF was created using Hatsune Miku Mod, while the outfit for GF was created using Nyan Cat. FNF vs. Beepie Mod includes two demo tracks.
Hypno vs. Friday Night Funkin Hypno, a well-known human-like Pokemon, is included in the Lullaby Mod. In a rap fight, Hypno with the natural talents Forewarn and Insomnia will attempt to mesmerize your GF.
Hypno, the hero of FNF Lullaby Mod, is a human-like Pokemon. So far, we haven't seen any Pokemon characters in the Friday Night Funkin Universe, and Hypno may be the first.
You are missing in the plot of FNF vs. Hypno Lullaby Mod, and the Girlfriend is seeking for you. Hypo will assist her with his four distinct tracks. But will it actually help?
Have you ever seen the show Scooby-Doo? Even if you only watch it once, you will remember Scooby's best pal Shaggy. In this mod, our BF and GF will compete in a rap battle against Shaggy.
The Friday Night Funkin VS. Shaggy mod features one of the Scooby-Doo series' key characters, Norville "Shaggy" Rogers. Shaggy opens the narrative by sweetly asking if BF and GF ever see Scooby. BF, on the other hand, wants to compete in a rap battle with Shaggy.
Shaggy accepts it after some consideration. If you want to know what happens next, you may play Shaggy Mod online. There are seven different songs to choose from in this mod. And this is really insane.
That's all for today's article on the Top 12 Hardest FNF mods. Do check out all the sections and let us know how this guide was helpful for you while playing the game. Till then, stay safe and follow us for more upcoming gaming coverage.
---
Follow us on Twitter & like our Facebook page for more post-updates
---
Check out more FNF Games –
Abhigyan identifies himself as a tech geek, gaming cognoscenti, and also a connoisseur of music. Unidentified and mysterious phenomena never fail to gather his undivided attention. When not reading about bizarre and perplexing entities across the Universe, he can often be found cheering for his favorite teams in Football.