PUBG Mobile is perhaps the epitome of mobile gaming. It was this very game that got players all across the world that mobile gaming is something which was not to be taken lightly. Pubg Mobile is arguably the most popular and liked Battle Royale game on the mobile platform.
Since its release, PUBG Mobile has come very far and the game has also grown in popularity. However, ever since the Ministry of Electronics and Information technology has imposed a ban on the game in India, the game hasn't been doing that well.
However, the game remains at the heart of its fans. Who, very diligently wait for the ban to get lifted so that they can get to grinding and gathering a couple of Chicken Dinners. And about a week later, fans actually got some positive news. PUBG Corporation, in a press release, unveiled a special edition of PUBG Mobile for Indian users, leaving players ecstatic and enthusiastic about the return of their favourite app.
How to get Blue Flare Gun in PUBG Mobile (Blue Flare Gun):
In update 1.1, PUBG Mobile had launched the Metro Royale mode to Pubg Mobile. This mode was added to Pubg Mobile in collaboration with the hugely popular, Metro Exodus. Players had been really hyped up about the release of the metro mode ever since the beta version was launched.
The Metro Royale mode is quite different from the Normal Battle Royale in Pubg Mobile. Here, players have to collect loot and reach the extraction points safely to collect the loot they have amassed. The players can then use the collected items to redeem rewards of their choice.
Failing to evacuate safely will result in the loss of all collected loot. That is where the new Evac flare gun comes in play. The vac flare gun can be found in the Metro Royale mode. It can be found in the underground metro areas after defeating bosses. Defeating bosses is quite difficult and it uses up a lot of bullets. However, once you do that you have a high chance of getting high tier loot, maybe even an Evac (Blue) flare gun.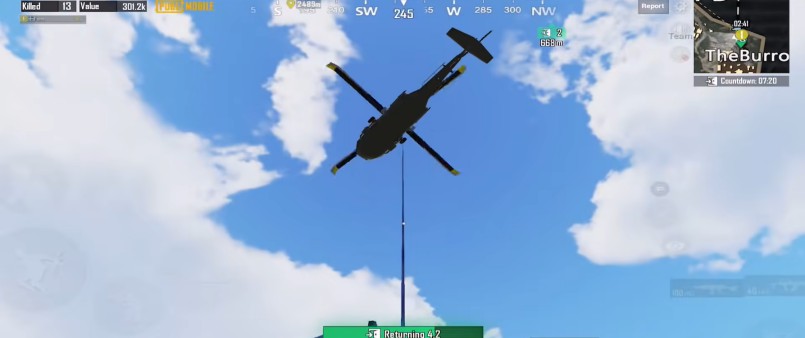 We all remember the original flare gun to be red in colour. To differentiate it from the original one, the new flare gun has a distinctive blue colour. The blue flare gun upon firing in the air, calls an evac helicopter. This helicopter will help you evacuate safely with your loot intact.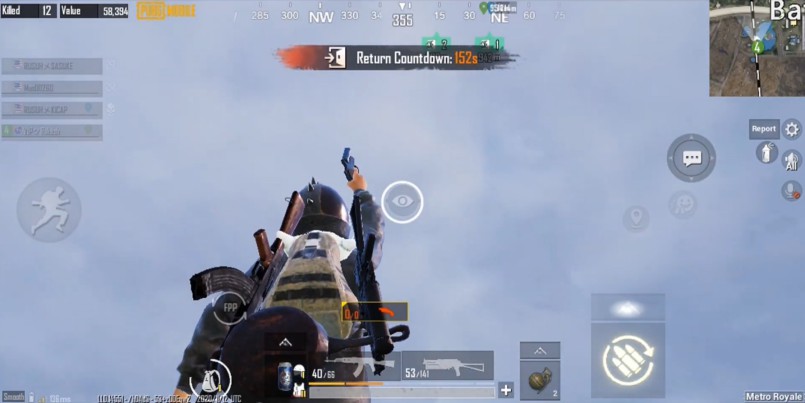 The process to fire the Evac flare gun is the same as that of firing the original flare gun. Players simply have to aim high up in the sky and fire it straight into the sky above. After doing so an evac helicopter will appear at that spot. You can climb onto that via a rope let down by the helicopter itself and safely evacuate with your loot.
Pubg mobile has really stepped up their game. So, go out there and try out the metro royale mode and keep an eye out for the Blue flare gun.
For Call of Duty Mobile players, Subscribe to our Youtube Channel. Follow us on Twitter & join our Telegram channel for more post-updates.
Abhigyan identifies himself as a tech geek, gaming cognoscenti, and also a connoisseur of music. Unidentified and mysterious phenomena never fail to gather his undivided attention. When not reading about bizarre and perplexing entities across the Universe, he can often be found cheering for his favorite teams in Football.