Hitman 3 is the third and final game in IO Interactive's World of Assassination series, and it is also just as great of a gateway as Hitman (2016) and Hitman 2, if you missed those games.
Primarily, they're about educating a dreadful assassin to become a greater one, and inevitably a legendary hitman. This is a series with an intricacy curve that begins out small and stable and ultimately ends up at the rooftop of one of the world's biggest skyscraper
HITMAN 3 has a significantly darker tone than that of the previous games in the trilogy. In addition, the Devs have combined some surprises, an evocative environment, and a genuine sense of culmination with the core Hitman's experience.
How to take Screenshot in Hitman 3 (PC)
Agent 47 returns as a remorseless specialist in HITMAN 3 for the most significant contracts of his entire professional career. Venture on an intimate journey of shadows and hope in the thrilling conclusion to the World of Assassination trilogy. Death awaits at every corner of Hitman 3
The game features six beautifully rendered destinations packed full of creative opportunities. Hitman 3 is also aiming at a game environment that responds to all that players do to provide unrivaled freedom to achieve their goals. Of course, the Glacier Engine is used to give a player option and replayability that is unparalleled.
Well since the game is the latest one of the lot, it goes without saying that the graphics, animations, and visuals have certainly set the bar high for open-world TPP games. With such beautiful and awestruck locations, players always like to take screenshots in-game.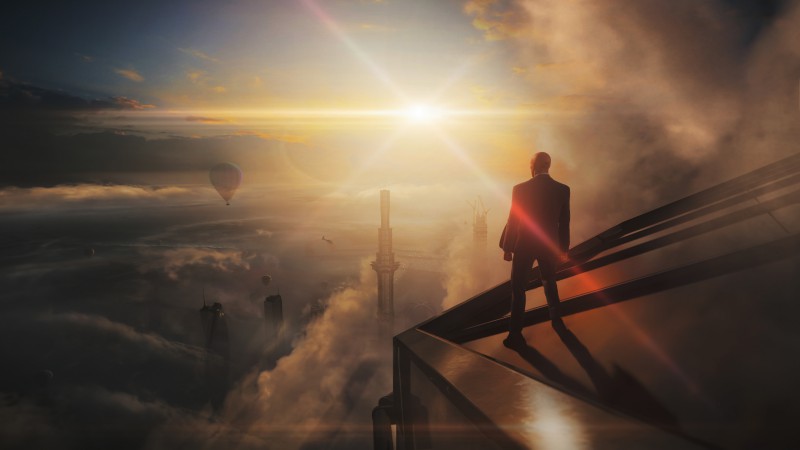 Screenshots can be of a beautiful vantage point, or a clean kill, or a ridiculous hiding spot, so on and so forth. Today we will be telling you how you can use steam to take an in-game Screenshot to capture memorable moments while playing.
Launch the Steam App
Click Steam on the upper left corner of the screen.
Choose Settings in the drop-down menu
Select in-game in the list of options on the left side of the settings window.
Locate the screenshots shortcut keys field on the right side of the window.
The Default Screenshot key in steam games is F12
Click on it and choose your preferred choice of key for taking screenshots while in-game.
Click on the Screenshot folder button below it and choose the folder where you want your screenshots to be saved and click on select.
You can also select if you want to be notified upon taking a screenshot.
Additionally, a screenshot uploader window will be displayed upon quitting the game.
You can choose any Screenshot in this view, add a caption and then upload it to your steam cloud if you want to.
You can also click View Online Library to view all the screenshots that you have saved to your Steam cloud.
Players who are new to Hitman 3 can most definitely use the above-mentioned methods to capture the scenic locations in the game. Make sure you don't miss out on any of the good spots you find in the game and be sure to make it a memory by taking a screenshot.
---
Subscribe to our Youtube Channel. Follow us on Twitter & join our Telegram channel for more post-updates.
Abhigyan identifies himself as a tech geek, gaming cognoscenti, and also a connoisseur of music. Unidentified and mysterious phenomena never fail to gather his undivided attention. When not reading about bizarre and perplexing entities across the Universe, he can often be found cheering for his favorite teams in Football.