PUBG Mobile and COD Mobile are two of the most played, and popular mobile FPS games. Both the games are immensely popular amongst the gaming fraternity. However, PUBG Mobile was banned in India some time back. Ever since then COD Mobile seems to have risen quite a lot in ranks.
Ladies and gentlemen, what we have for you in-store today has to be one of the biggest news in the entire FPS Mobile gaming fraternity. PUBG Mobile is coming back, with a bang!
Players all across the world are super hyped up regarding the launch of PUBG New State. You read that right PUBG is all set to release its new, remastered, and revamped version of the original game.
Well, the release of an entirely new version of PUBG leads to more questions and comparisons between other competing games. One of the most relevant and demanded comparisons is COD Mobile vs PUBG New State. So, today we will be breaking down both the games for you guys.
---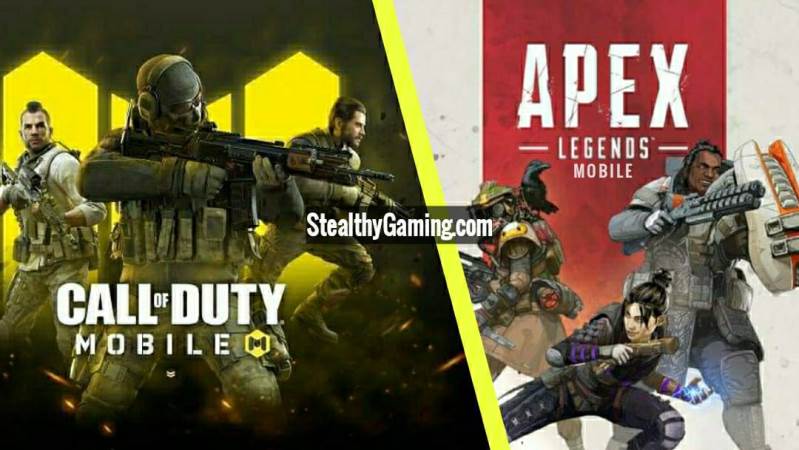 ALSO READ: COD Mobile vs Apex Legends
---
So, without much ado let's get straight into the differences and similarities between COD Mobile and PUBG New State.
PUBG New State vs COD Mobile:
The PUBG universe is expanding with a new mobile title for iOS and Android named PUBG: New State, which further thrusts the battle royale forwards in time for a more revolutionary hold on the humongous multiplayer genre.
Established in 2051, PUBG: New State takes place decades after the existing PUBG games (which are set in roughly recent era) on a brand-new map termed Troi and intends to bring with it a whole slew of futuristic weapons and vehicles, like drones, air-strikes, and deployable combat shields. Based on initial photos, it's a comparable connotation to brethren shooter Call of Duty's semi-futuristic military tech from games like Black Ops 3 and 4.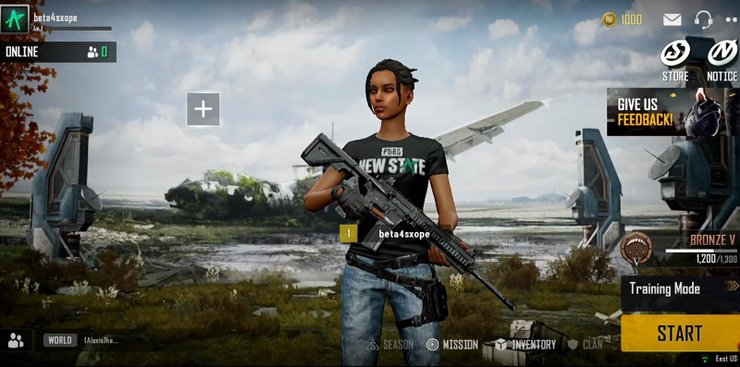 New State represents the launch of the third battle royale title under the PUBG fraternity — even though, unlike its mobile counterpart PUBG Mobile, PUBG: New State will be developed by PUBG Studio.
With the release of PUBG New State, the developers at PUBG have promised players console-like graphics and a smoother gameplay experience, all of which is aimed to push the boundaries of mobile gaming.
From what we have observed from the Official Trailer of PUBG New State, it is clear that the game will be bringing with it a lot of futuristic content. When we compare that with COD Mobile, we can see that COD Mobile also has hints of futuristic combat in its gameplay.
---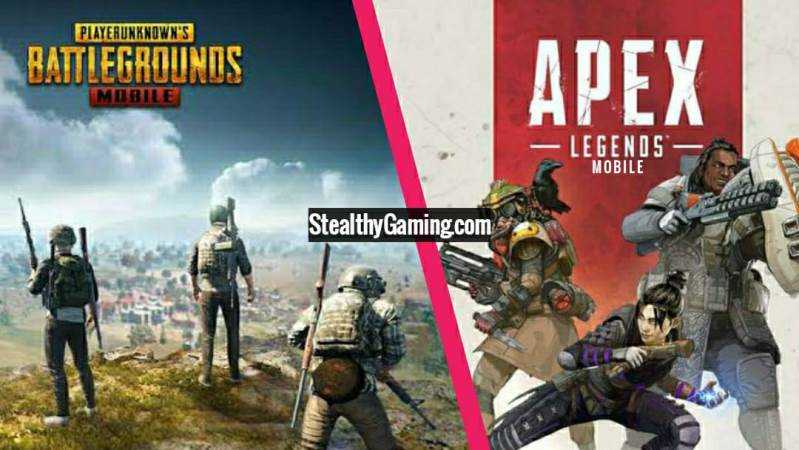 TRENDING: PUBG Mobile vs Apex Legends Mobile
---
PUBG New State vs COD Mobile Weapons, character skills
Right of the bat, COD Mobile had included a ton of futuristic combat features like Invisible cloaking, grapple hooks, deployable shields, enemy sensing darts, and much more.
Weapons in PUBG New State would also get a new bullet meter, which will display the number of rounds remaining in a magazine in a more visible manner.
However previous PUBG games did not have any of those features and just provided players with a rather raw battle royale experience.
However, that isn't going to be the case with PUBG New State. In the trailer, we can see, Tron-based vehicles including futuristic motorcycles and cars.
New State has also teased the PUBG fraternity with high-tech optic attachments like floating red-dot optics and much more. Compared to the new optics in PUBG New State the optics of previous PUBG games feel obsolete.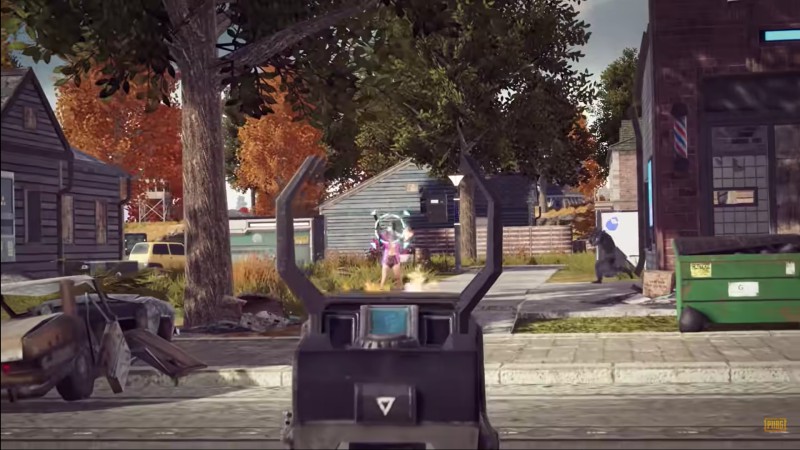 COD Mobile, however, already had sophisticated optics for its weapons. The epic and legendary weapons had different iron sights and optics in some cases. So, in this case, COD Mobile is already one step ahead however, PUBG Mobile is catching up fast with New State.
In addition to kills and the amount of players remaining alive, the game would offer additional on-screen statistics components such as the number of kill assists.
Players will be able to keep weapons and other items in their car trunks, which is one of the new features coming to PUBG: New State.
---
PUBG New State vs COD Mobile Vehicles:
PUBG: New State is said to include innovative elements like dodging, drop calls, and support requests. It also introduces unique vehicles that are only available to PUBG: New State players.
---
PUBG New State vs COD Mobile Characters:
The characters in PUBG Mobile New State seem quite similar to the previous titles, with just some cosmetic changes. While in the case of COD Mobile, the characters include both humans, humanoids, and robots. New State is also expected to bring such characters but as of now, we can't be sure of anything.
The combat roll is ideally employed in close-quarters one-on-one battles, since disrupting the player's aim may give you the opportunity you need to gain a jump on your opponent.
The new Radio messages surely aid interaction in-game if players are attempting to play without a mic – and when paired with Waypoints, the squad tends to make communication a lot better in the game.
---
PUBG New State vs COD Mobile Maps:
Well, we all know the COD Mobile is notoriously famous for the vast array of maps it provides for its players. But in the case of PUBG Mobile, it hasn't been one of their strengths. However, with New Slate, we are speculating that PUBG Mobile is expanding the game above and beyond and we might see a multitude of maps in New State.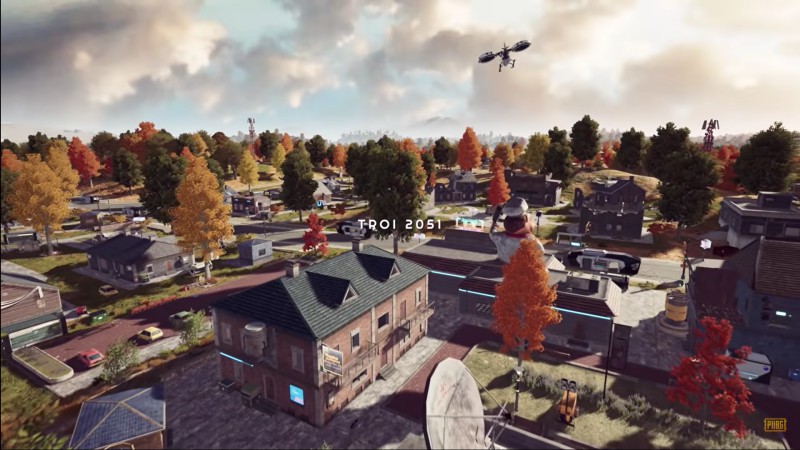 In the PUBG New State trailer, we have seen the Troi map being featured. That seems like a step in the right direction.
---
PUBG New State vs COD Mobile Game Modes:
The fundamental motivation behind why anybody would need to play Call of Duty is the different multiplayer modes that it offers. The famous ones that have been utilized, and the ones which are unquestionably going to be appreciated the most, end up being Deathmatch, Free-for-all, Domination, Frontline and Search and Destroy.
The action is excessively quick-moving, with no opportunity to draw breath as in every mode you get infinite respawns while you and your group attempt to reach the score limit first.
In comparison, PUBG Mobile likewise has a few modes, however, none of them has the adrenaline siphoning experience as COD. The nearest one can get to getting high-speed action is on War Mode, and even that drives you to annoyingly jump from the plane each time you get killed.
While the primary Classic mode Battle Royale is certainly, PUBG Mobile's greatest attraction, it can turn marginally drawn out and there are likewise restricted things you can do. However, we speculate PUBG Mobile New State will be changing things.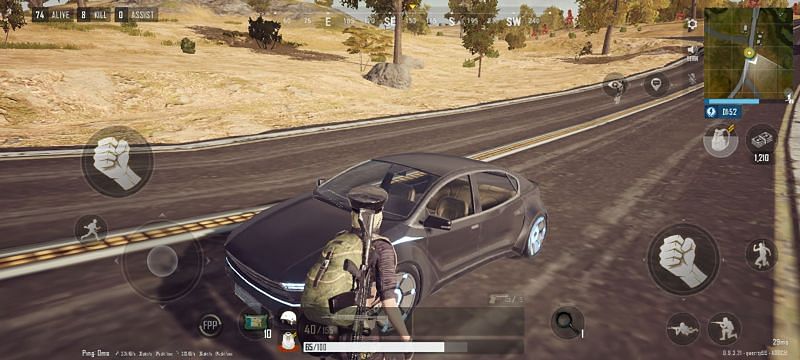 There are modern weapons and modern vehicles, just as certain gadgets that will upgrade gameplay. Suggesting the entire game has been given a futuristic theme. It conveys forward the real essence of PUBG Mobile so players won't experience any difficulty becoming accustomed to PUBG: New State.
As of now, PUBG Studio has not shared an accurate release date for the game however a new leak recommended that it might launch as right on time as one week from now. Extra subtleties can be considered typical in the coming days.
---
Update (November 11)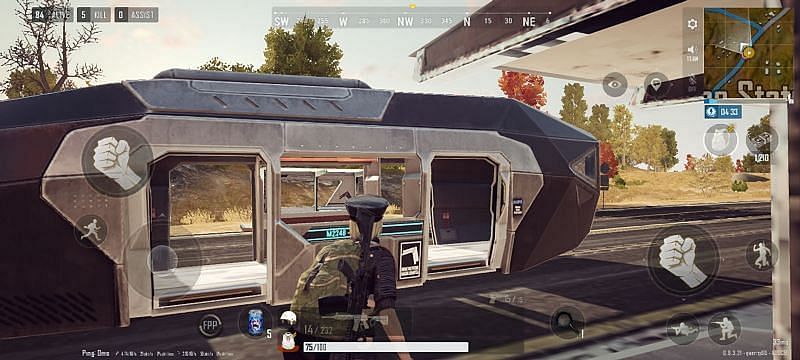 The Drone Store, we learned, was the greatest attraction of PUBG New State. It is the single most important addition to the formula, and it drastically alters everything.
Effectively, players would be able to gather Drone Credits scattered over the world and use them to buy products from the Drone Store, which will then be delivered directly to a spot of your choice.
The Drone Store features very powerful products like as the Green Flare, which can restore fallen friends, and the Scout Drone, which can be used to scout out regions and plan your next move without putting yourself in danger.
---
Subscribe to our Youtube Channel. Follow us on Twitter & join our Telegram channel for more post-updates.
Abhigyan identifies himself as a tech geek, gaming cognoscenti, and also a connoisseur of music. Unidentified and mysterious phenomena never fail to gather his undivided attention. When not reading about bizarre and perplexing entities across the Universe, he can often be found cheering for his favorite teams in Football.