Welcome to Farming Simulator 23, a vibrant world where farming success requires more than just planting and harvesting crops. Knowing where and how to sell your produced straw profitably is a crucial part of managing your virtual farm. After harvesting grains like wheat, barley, or oats, straw can be collected. Selling straw rather than letting it go to waste can greatly increase your farm's profitability.
We will examine the numerous alternatives for selling straws in FS23 in this extensive article. Regardless of your level of experience with virtual farming or where you are in your agricultural journey, knowing the best marketplaces and selling tactics for straw can help you maximize your income.
Each selling feature, from neighborhood shops to biogas facilities, has its own pros and factors to take into account. So come along as we explore the world of selling straws and learn how to maximize your farm's profit in Farming Simulator 23.
---
Where to Sell Straw Farming Simulator 23
We will examine all of the choices for selling straws in FS23 in this in-depth tutorial, including insightful tips and profitable business tactics. Understanding the finest markets and methods for selling straw can help you achieve financial success and expand your farm, whether you are an experienced virtual farmer or a novice to the agricultural simulation.
1. Local Merchants and Barns
The nearby shops and stables are one of the easiest and most convenient places to sell straw in FS23. Typically, these buying points are dispersed over the game map and are identified by symbols that resemble straw bales. Simply unload your straw at the selling location using your tractor or trailer and get paid right away for your produce.
It is easy and convenient to sell straw in neighborhood shops and barns, making it a great option for early game stages or when you need quick cash. Though prices could change, it's a good idea to check the current rates before selling significant volumes.
2. Animal Husbandry
Straw is a key component of animal husbandry in Farming Simulator 23, particularly for animals like cows and pigs. Straw is used as bedding, giving the animals a cozy and hygienic habitat. If you have a cow or a pig, you can feed them straw and gather their dung, which you can use to fertilize your fields.
As a result of better fertilizer accessibility, using straw in animal husbandry not only improves the welfare of your livestock but also indirectly increases agricultural yield. If you have extra straw, you may also sell it straight to the animal pens for a consistent stream of money.
3. Biogas Facilities
Biogas plants are another profitable way to sell straw in Farming Simulator 23. On the game map, biogas plants are identified by cogwheel-like icons. Straw can be converted at these plants into biogas, which can then be utilized to produce power.
As it helps produce renewable energy, selling straws to biogas plants represents a more sustainable method of resource management. Additionally, straw is frequently sold at competitive prices at biogas facilities, making them a desirable option for long-term profitability. Additionally, you indirectly help the environment by boosting the generation of green energy by selling straw to biogas plants.
4. Bale Sell Points
FS23 includes specialized bale sell points where you can sell both straw bales and other sorts of bales, such as hay and silage, in addition to neighborhood shops and barns. In comparison to normal merchants, these specialist sell stations often provide greater pricing for bales.
When you have an excess of straw bales, finding these specific bale-sell sites on the game map might help you optimize your revenue from bale sales. If you have the right tools, you may also make bales of hay and silage, which will further diversify your sources of income.
5. Contracts & Missions
The dynamic mission system in Farming Simulator 23 allows players a wide range of activities to complete in exchange for rewards. On rare occasions, contracts or missions may ask you to deliver straw bales to certain areas.
Participating in these contracts, which frequently give greater pricing than typical selling points, can be a profitable method to sell straws. Efficiency in mission completion can also result in added prizes, making it a lucrative experience from a financial and gaming progression standpoint.
6. Cooperative Gameplay
In Farming Simulator 23, players can work together on projects and share resources in cooperative multiplayer gameplay. You can sell straws more effectively if you're a member of a cooperative.
In order to secure better pricing and maximize their earnings, cooperatives can pool their straw resources and transport greater quantities to selling locations. By fostering cooperation and friendship among virtual farmers, cooperative gameplay gives farming an added social component.
7. Modding Community and Custom Selling Points
The Farming Simulator fanbase is well renowned for its vibrant modding scene. Players have access to a variety of mods that add unique selling points or improve already existing ones. These modifications could come with specialized selling points, frequently with exclusive features and more expensive costs.
Your gameplay experience will be improved and you may find custom selling points by exploring the enormous universe of FS23 mods. This will open up new revenue prospects.
---
Conclusion
In Farming Simulator 23, selling straw strategically is a key component of managing a prosperous virtual farm. Players can maximize their revenues and support various areas of the expansion of their farm by being aware of the several selling possibilities available for straw, from neighborhood shops and barns to biogas plants and custom selling locations.
Each selling point has benefits and things to keep in mind, so combining these strategies may be the best bet for maximizing your farm's financial performance. Utilize the information from this thorough tutorial to start farming in Farming Simulator 23 and transform straw into gold as you progress toward virtual agricultural perfection.
Follow us on Twitter & like our Facebook page for more post-updates.
---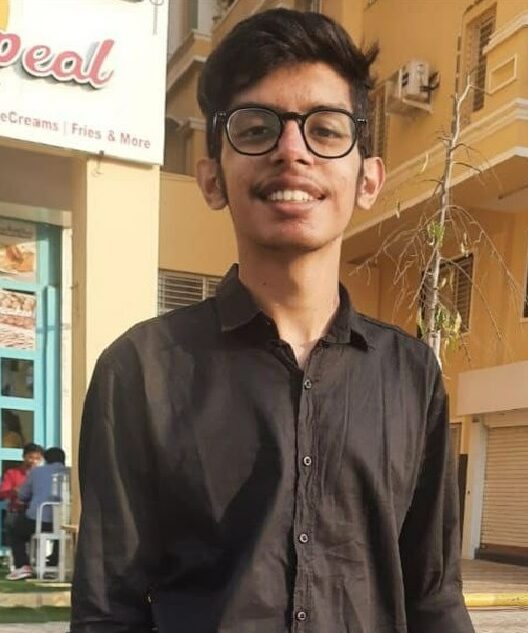 An experienced gaming content writer who emphasizes on offering the most recent information and how-to tutorials for the trending titles. Being a Hardcore gamer himself, he likes to try an array of games and likes to spend his time exploring them. He likes to unwind by listening to R&B music when he's not writing about gaming stuff.