FIFA has been around for a long time, longer than some of our readers' age. Surely the game does not require any sort of introduction as it is easily the most popular and successful game of all time. FIFA has the ultimate fanbase with millions and millions since it was first launched way back in 1993. There have been plenty of football games till now but no one has been able to reach the level of FIFA, maybe PES, but FIFA definitely has a bigger fanbase.
European Football (or soccer as it's known in the States) is one of the most popular sports in the world. There are hundreds of leagues, thousands of teams, and tens and thousands of players. It is a phenomenon, really. As if there were not enough football games to play on consoles and PC, football games are also launching rapidly on smartphones as there has been a huge surge in the mobile gaming industry. There are a ton of soccer apps. However, like most sports, the mobile gaming side of things isn't great. There are a few gems, though.
Most football games either let you play on the field with your favorite players or sim the game and make you the manager. We have a nice sprinkling of both. Today we will look at the top 10 best games like FIFA that are available to play on Android/iOS devices.
---
TRENDING- Top 10 Games like COD Mobile for Android/iOS
---
Top 10 Best Games like FIFA for Android/iOS
There are tons of football games for mobile phones. Let us take a look at some of the best football games that actually live up to the original FIFA.
---
1. FINAL KICK 2020 (ANDROID/iOS) –
This is a free-to-play soccer game that is very simple and gives an arcade-style feel to it. It lets you play a shootout over and over again. Your goal is to score goals, obviously. The game features decent graphics, offline tournaments, online multiplayer, weekly tournaments, and simple controls. There isn't a whole lot to this one. However, that is part of its charm. It is good for killing a few minutes, although the tournaments can take a while to finish. It is freemium and that is probably the only worst part about it.
---
2. HEAD SOCCER LA LIGA 2020 (ANDROID/iOS) –
It is a free-to-play game. Head Soccer La Liga 2020 is the official soccer game of, well, La Liga in Spain. It is a fun little arcade game. Two players (or one player versus AI) square off in a one-on-one match. It plays a little bit like Ping Pong, but in a good way. It features real players, a collection and upgrade mechanic, and some power-ups to help out. The gameplay is super simple. This is another decent game for killing a few minutes. It is also a freemium game, but we expected that.
---
3. DREAM LEAGUE SOCCER (ANDROID/iOS) –
Dream League Soccer is a free-to-play game available on both Android and iOS devices. Dream League Soccer 2020 is one of the bigger soccer games on mobile. It features full teams, complete games, and a full field of action. The front of the game is a sim. You build a team, make them good, and win championships. However, you can also play actual soccer with the team you made. The graphics and controls are not half bad either. This puts it in the upper echelon of mobile soccer games. It also features six divisions, Google Play Games achievements, saves, and leaderboards, and more. This one is surprisingly good, even for a freemium game.
---
4. eFOOTBALL PES 2021 (ANDROID/iOS) –
A free-to-play mobile game, eFootball PES 2021 is FIFA's biggest competitor on mobile. Many believe it to be a better game as well. The game features good graphics, outstanding mechanics and controls, a team-building mechanic, online multiplayer, local multiplayer, and more. FIFA has more stuff to do, but PES is a more fun game to play. That should help most people make the right choice for them. PES 2021 is also a freemium game and that will get in the way eventually. Until then, this is an outstanding soccer game.
---
5. FIFA SOCCER (ANDROID/iOS) – 
A free-to-play mobile game, FIFA Soccer is arguably the most popular soccer game on mobile. Of course, that means it is a shameless cash grab by EA Sports. There are some likable things about the game, much like their other sports offerings. It has outstanding graphics, decent mechanics, and a lot of content. That includes a single-player campaign mode, online PvP, online leagues, players from over 550 teams, and much more content. It has more content than just about any other game in the genre. However, its freemium tactics are a little aggressive for our taste. Enjoy, but tread carefully.
---
6. KEVIN TOM'S FOOTBALL MANAGER (ANDROID/iOS) –
The game is not free-to-play, costing $3.50. Kevin Tom's Football Manager is a neat little soccer simulator. The graphics won't win any awards. It is basically stick figures playing on a field and kicking four or five pixels around. However, the game is much deeper than that. You pick a team, buy and sell your players, use some strategy, and try to win everything. There are four divisions, various tournaments, and more. It is a port of an old C64 game, and the graphics reflect that. It is a nice retro football manager with some nostalgic value for older football fans.
---
7. RUMBLE STARS (ANDROID/iOS) –
Rumble Stars is a free-to-play game. It is one of the newer soccer games on the list. It is an arcade soccer game with colorful graphics, ridiculous abilities, and animals. The game features PvP online gameplay with tons of characters and customizations. You also get clubs, various leagues and other competitive challenges, and you can even watch game streamers in the game itself. This one requires a network connection, but its arcade goofiness takes the edge off of the competitive aspects of the game. It is not bad if you want to play just for fun.
---
8. SOCCER MANAGER 2020 (ANDROID/iOS) –
Soccer Manager 2020 is a free-to-play game that is one of the newer games in the genre. This one is a management simulator. You basically run your own football team. You can choose between 800 teams across 33 countries and build them up to be champions. The game features decent graphics, full game simulations, and more. Your decisions affect things like how much fans like you. It is a decent overall experience with a good amount of depth. It has a few bugs here and there and some players dislike some of the execution, but by and large, people seem to enjoy it.
---
ALSO READ- Top 20 Best Games like Apex Legends for Android/iOS
---
9. SOCCER STAR 2020 (ANDROID/iOS) –
Soccer Star 2020 is a fun free-to-play soccer game. However, it skews closer to average than it does great. It is built for mobile. That means there are a ton of players and items to collect. The game starts out easy enough. The controls are easy to learn and the graphics are pretty good. However, the game gets difficult over time unless you take advantage of the freemium mechanics. Still, it is a fun game, at least for a little while. It is nowhere near as good as some of the other games mentioned above.
---
10. WORLD SOCCER LEAGUE (ANDROID/iOS) –
World Soccer League is a free-to-play game. It is a dark horse on this list. It is better than most soccer games. However, it doesn't have the mass reception of games like FIFA or PES. The game features full soccer games, around 120 teams, 2000 players, four game modes, achievements, leaderboards, and support for 15 languages. The mechanics are simple enough, even if they are a bit slow and the graphics are above average in this genre. The only worst thing about the game is that it is freemium.
Well here is the list of the top 10 best games like FIFA on Android/iOS devices that you can play. These are some really good mentions and make sure to check them out if you are a soccer fan.
---
Subscribe to our Youtube Channel. Follow us on Twitter & like our Facebook page for more post-updates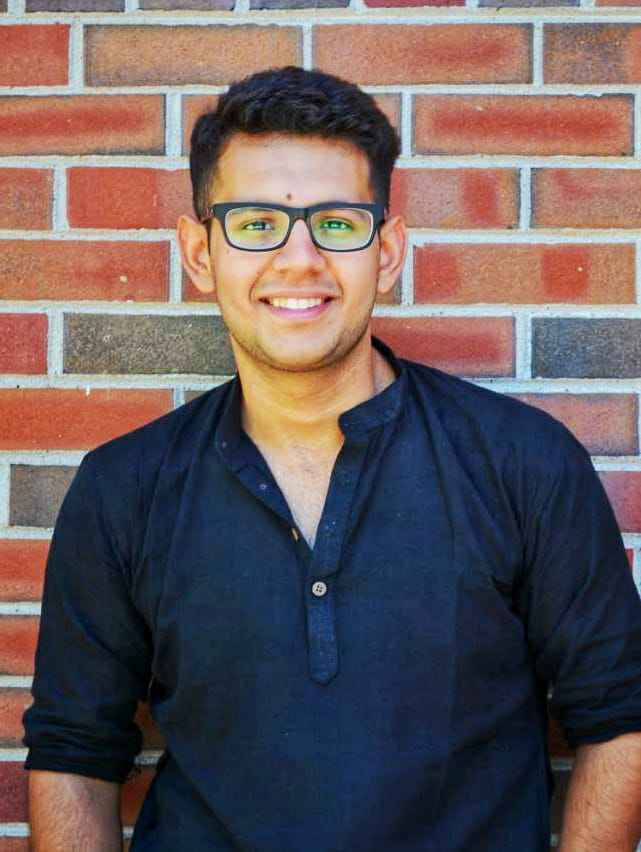 Shardul considers himself as a fitness enthusiast and animal lover, with a passion for gaming and music, especially Metal Rock and Dark Synthwave. He's a crazy football fanatic and FC Barcelona's fan. In his free time, he usually binges on Crime documentaries and Sci-fi movies.