Brawl Stars is one of the most trending mobile games in recent times. The game comes from Supercell, the makers of Hay Day, Clash of Clans, Boom Beach, and Clash Royale. Brawl Stars mobile game is an online multiplayer battle-arena and a third-person Hero shooter, where players battle against each other or AI opponents in different game modes.
Players can choose different characters called Chromatic Brawlers that they unlock or obtain in the game through Brawl Boxes, Brawl Pass, Trophy Road, or purchased from the Store to use in their battles.
The mobile game Brawl Stars has a variety of game modes that players can participate in, wherein each mode has a different objective. Players can also invite their friends to play with them keeping in mind the maximum team size of the game mode. There are eight main event types, namely, Gem Grab, Solo Showdown, Duo Showdown, Brawl Ball, Heist, Bounty, Seige, and Hot Zone, in which you battle against other players by either teaming up with or playing Solo. Each of the above-mentioned game modes has different objectives.
The game is in its fifth season, Brawl Stars Starr Force which was launched on February 1, 2021. The space-themed season brought in a lot of new content like Chromatic Brawlers, themed skins, the usual brawl boxes, gems, and a new brawl pass to the game.
Today is a bit different. In this article, we will not delve further into Brawl Stars, on the contrary, we will discuss other mobile games that are similar to Brawl Stars. We will discuss the Top 10 mobile games that may be an alternative to the Brawl Stars mobile game.
Top 10 Brawl Stars Alternatives on Android/iOS:
Playing one game constantly will eventually bore you out even if the game is addictive and intense. Players always need a break from one game and play other games so that they don't get bored of the game they like. Today, we bring to you a list of Top 10 mobile games that may work as an alternative for Brawl Stars.
1. Space Pioneer: (Android/iOS) –
Space Pioneer is a Free-to-Play Android/iOS game developed by Vivid Games S.A. A top-down shooter where you travel through space colonizing hostile galaxies. You are given main objectives as well as bonus goals to achieve in your missions. As you move from world to world, you find yourself doing everything from collecting crystals or data files to shooting enemies and destroying your adversary's buildings.
Even though it is a freemium game with in-app purchases, the coins and crystals are easily attainable to buy skill and equipment upgrades and build and upgrade your Space Station. It is a fast-moving, never boring kind of game and the top-down shooter view works well for mobile screens. The touch control serves as an integral part of what makes this game good.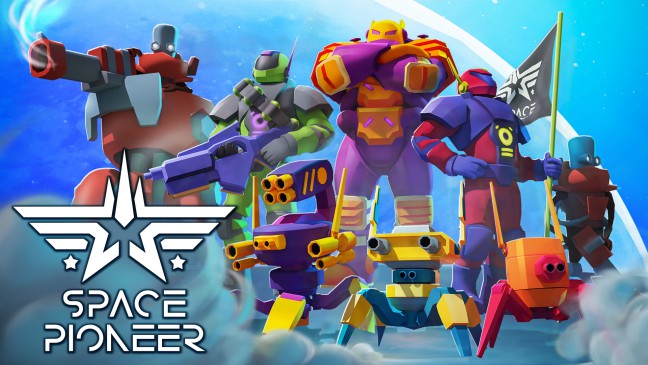 ---
2. Fury Wars: Online (Android/iOS) –
Fury Wars is a multiplayer action top-down shooting game developed by Full HP Ltd. In this game, you will fight against enemies with various unique abilities and can assemble a team of colorful characters with an immensely interesting arsenal of weapons, and fight against these opponents at stunning locations and earn money (in-app currency) to enhance your equipment and keep winning.
Players can also get Supercool and fancy Skins for guns by winning matches and earning rewards. Popular game modes such as "Escort", "Golden Rush", and "Deathmatch" offer fast-paced competitive action against real players.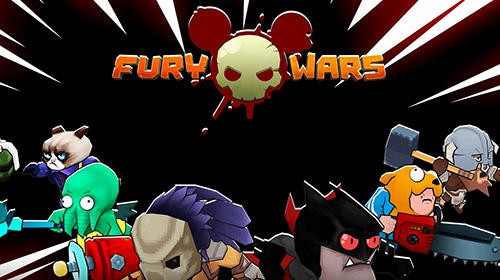 ---
3. WILD League: Top-Down (Android) – 
WILD League Top-Down Shooter is an online 3×3 top-down shooter multiplayer developed by Wannaplay. The game is only available on Android devices wherein, the action takes place in an outdoor natural arena with two groups of wild, heavily-armed animals fight for water in 3×3 Top-Down Shooter.
Players can choose from a variety of pre-selected weapon types, including a huge arsenal of guns, special abilities, auxiliary turrets, and support units. There are tons of skins for weapons and fancy clothes for your characters that will stand out from the crowd. You can invite and play with your friends and communicate in chats or create private chat rooms. Play more to win more and earn more and better rewards.
---
4. War Robots. 6v6 (Android/iOS) – 
War Robots is an online third-person PvP shooter game developed by Pixonic. You can choose from over 50 robots with unique designs and powers, hundreds of weapon combinations, and engage in heated clan battles. Real 6v6 battles against opponents from the world meaning you can team-up with your friends and battle against real opponents.
You can also play Solo battles in special modes like Arena or Free-For-All. Play the game and win to reach high levels to unlock Clan Memberships and Clan Battles and League Battles.
---
5. Zooba: Free-For-All Battle Royale (Android/iOS) – 
Zooba is a free multiplayer survival battle royale game and Multiplayer Online Battle Arena (MOBA), developed by Wildlife Studios. In this game, you can choose from 21 characters as your Brawler, fight in a 15-35-45 player arena in a battle royale-style, collect multiple weapons on the battleground to get stronger and defeat your opponents.
The game offers fun survival play modes and endless hours of free multiplayer excitement where you can also play with your friends in funny play modes or join a clan and meet other awesome players in-game. Win matches to earn rewards in the game.
---
6. Battlelands Royale (Android/iOS) –
Battlelands Royale is a casual free-for-all gun game made for mobile by developers Futureplay. In this game, 32 players join the lobby and then battle it out for 3-5 minutes in an epic non-stop carnage. Players can play in Solo modes or join forces with their friends in Duos and drop in on the map and loot weapons and armor to fight in the battle royale.
There is a vast arsenal of guns to choose from and win matches to reach the top of the global leader board and earn trophies and rewards and get the Battle Pass to get exclusive content like Rare and Legendary Skins and Characters. Regular updates are coming in, so make sure to check out this game and enjoy the fast-paced intense battle against other real opponents.
---
7. Bomber Arena (Android/iOS) – 
Bomber Arena is a free-for-all multiplayer action-adventure game developed by Ultimate Mobile. This is a classic game from our childhood where players can control characters to create bomb traps to knock out opponents in the room and win to be the number one in rankings. Players can invite their friends and play together this fun game. The game follows the same navigation and controls as the classic Bomber game.
---
8. Gacha Bomber 2020 (Android) –
Gacha Bomber 2020 is a free-for-all online multiplayer bomber game based on the classic game Bomberman, developed by Vime Games. It is a multiplayer online game that allows 2-4 players in one room. You can team-up with your friends or challenge them to a gruesome match of Bomberman to see who comes out victorious. You can customize your characters and also earn cool power-ups. Players can also create rooms or join already created rooms to engage in battle.
---
9. Tanks A Lot! Battle Arena (Android/iOS) – 
Tanks A Lot is a real-time 3v3 PvP multiplayer with tanks developed by Highscore Labs LLC. This game requires a lot of strategies to play and win. Here you engage in Battle Royale with combat vehicles as your characters and defeat all other combat vehicles to be the last TANK standing in the Battle Royale.
Players can customize their own tanks from a variety of options to choose from. Players can invite their friends and join with them to engage in battles and win to earn rewards and unlock new cool upgrades for your Tanks.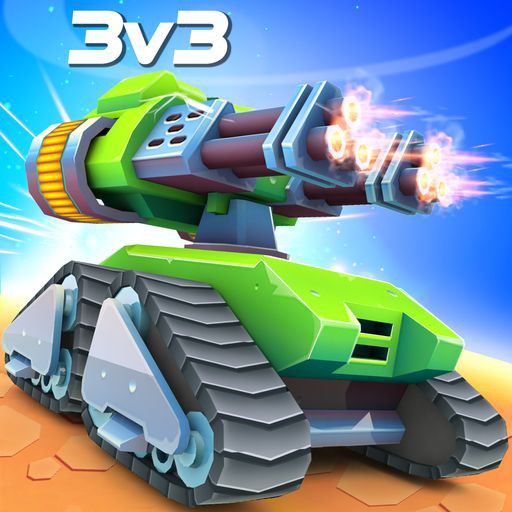 ---
10.West Legends: 3v3 Team Battle (iOS) –
West Legends is a free-for-all strategic, online duel game, where you can battle other players from all around the world in exciting real-time battles. It is only available on iOS, developed by Soomi Game. The game has 3v3 battles that last for three minutes.
The game is easy to understand, has easy controls to move your character and aim on the mobile screen. Like other games, you can collect rewards to obtain special powers and upgrade your character's attributes. The game also has amazing graphics, giving it a PC game kind of feel.
Here is a list of the Top 10 Best Alternatives for the mobile game Brawl Stars. Be sure to check out all the games mentioned above.
---
Subscribe to our Youtube Channel. Follow us on Twitter & join our Telegram channel for more post-updates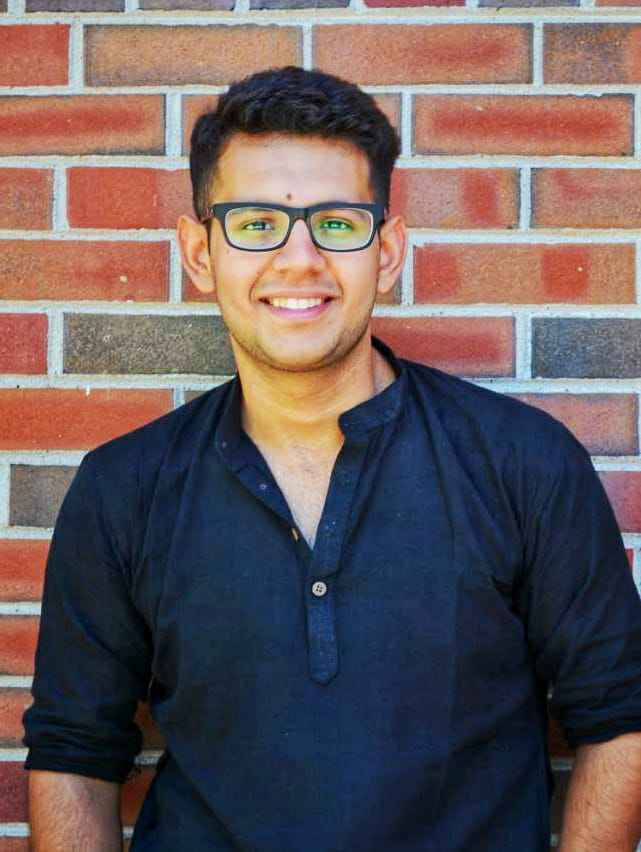 Shardul considers himself as a fitness enthusiast and animal lover, with a passion for gaming and music, especially Metal Rock and Dark Synthwave. He's a crazy football fanatic and FC Barcelona's fan. In his free time, he usually binges on Crime documentaries and Sci-fi movies.